If there's anything that makes up for a good kiss in a movie, it's great chemistry. More than that, a little bit of music, some filtered lighting, and a good location can also add to the perfect mood.
Throughout film history, there have been thousands of kisses in all sorts of movie genres. Kisses in movies have shocked us, inspired us, moved us, made us laugh, made us cry, and sometimes even disgusted us. But which ones are the most memorable?
We're taking a look at 10 of the most iconic kisses that have taken place in cinematic history and have made us believe in love. But what good would the list be if we don't talk about the worst ones too? Scroll below to find out yourself:
1.
Noah and Allie's kiss in The Notebook makes us believe in love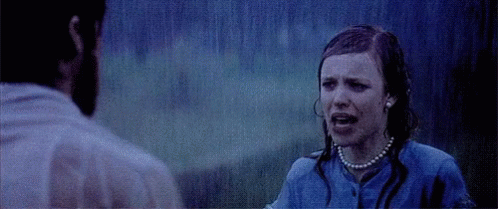 With Ryan Gosling's amazing buildup, the rain acted as the cherry on the cake and made the scene a cinematic masterpiece
2.
Luke and Leia's kiss in Star Wars completely grosses us out.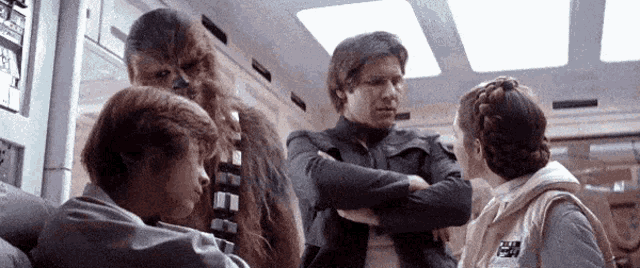 Luke and Leia were not just cousins, they were real brothers and sisters, Really hope we hope we never see such a kiss in any movie, ever again.
3.
Will and Elizabeth's
kiss
i
n Pirates of the Caribbean: At World's End
in the middle of the battle is the greatest wedding scene of all time.
Will and Elizabeth had the most sizzling chemistry ever. The scene portrayed the genuine affection and humor that the couple had built up over the series
4. Fat Amy and Bumper's kiss in Pitch Perfect 2 is just too much
One should never use their tongue while the way these two did. If your tongue is sliding into your man's nostrils, it's safe to say you're overdoing it. Although the scene was meant to be comical but it was just too much
5.
Lakita and Jamal's kiss in Slumdog Millionaire proves that love conquers all.
It is one of the best scenes from the film where Jamal and Latika unite at a train station. Latika looks down when he sees her scar, but he softly kisses it to show her that she's perfect despite what's happened to her. Then, their lips touch so tenderly that it just melts your heart.
6. In Harry Potter, Ginny and Harry's first kiss has zero chemistry.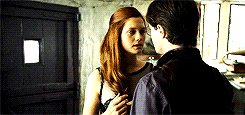 The movie portrays a totally different version of Harry and Jinny's relationship than what we read in the book. All their kisses in the series are super awkward and truly uncomfortable to watch. Especially this one.
7.
Peter and Mary Jane's kiss in Spider-Man still lives rent-free in our minds.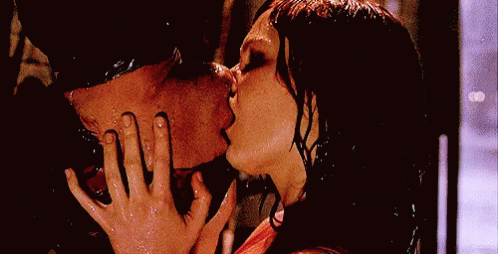 Pulling down a superhero's mask just enough to kiss his lips was just steamy hot. Little did we know back then that it was possible to kiss somebody upside down
8.
Mark and Juliet's kiss in Love Actually is so unnecessary.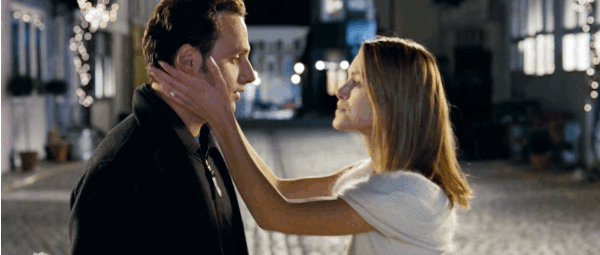 Just because Mark finally builds up the courage to reveal his feelings to Juliet doesn't mean she needs to run into the street and plant a big old kiss on him.
9.
Kathryn and Cecile's kiss in Cruel Intentions was a cultural reset.
Watching Selma Blair and Sarah Michelle Gellar lock lips was just too hot to handle. Without a doubt one of the hottest kisses in history.
10.
Bella and Jacob's big Twilight kiss just hurts everyone involved.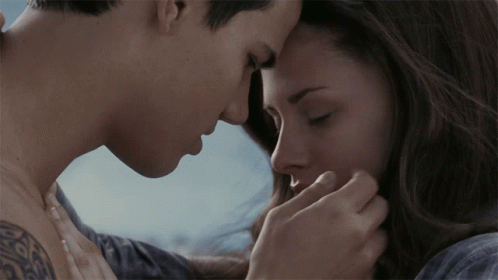 Bella played with Jacob's feelings only to persuade him to stay. She does this after informing him that she would marry Edward. Stringing him along made no sense
11.
Sam and Austin's kiss in A Cinderella Story is a total dream come true.
Whoever chose to play the song "Hear You Me/May Angels Leave You In" in the background during Sam and Austin's kiss deserves an award. The song just made the scene 10x better.
12.
William and Penny's kiss in Almost Famous is not cool, guys.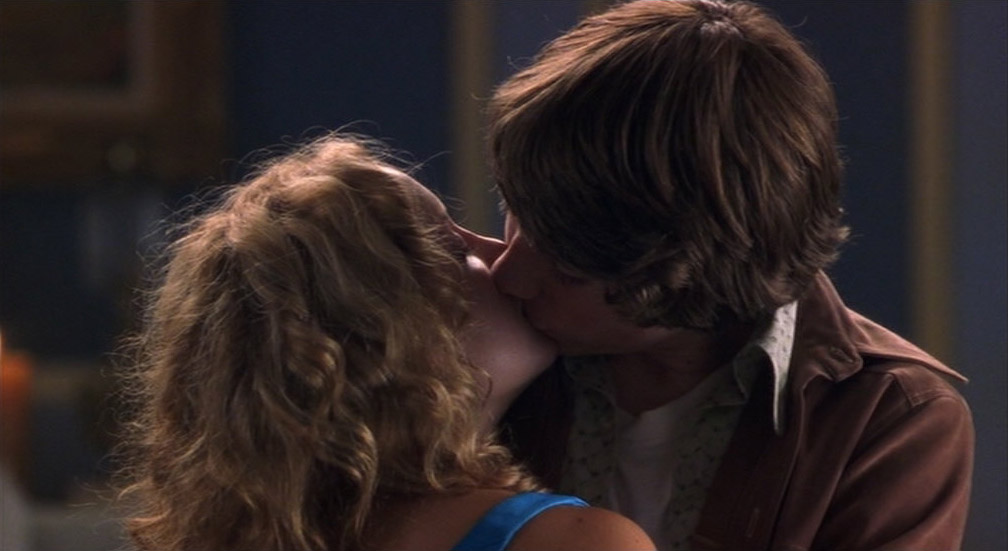 Let's face it, it's never okay to kiss a girl who isn't in the right state of mind to give consent. When William kisses and lets her go, she literally slumps onto the floor.
13.
Chiron and Kevin's kiss in Moonlight is such a beautiful moment.
This soft and intense moment was just as impactful as any other A-listers here. The slow tenderness of Chiron and Kevin's kiss is part of what makes it so realistic and special.
14.
Josie and Sam's problematic kiss in Never Been Kissed was messed up
Although the build of the scene is great but Sam really spent all this time falling in love with his high school student, who just happened to turn out to be of age.
15.
Lara Jean and Peter's hot tub kiss in To All the Boys is the stuff of teenage dreams.
Lara and Peter's communication really paved the way for the establishment of their iconic chemistry. Compliments, gazing into each other's eyes, hot tub, great music…What more can you ask for in a teen flick?
16.
Hedwig and Casey's kiss in Split is creepy as hell.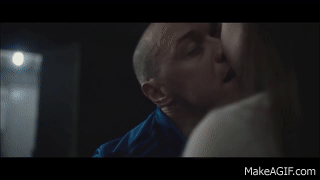 Props to James and Anya Taylor-Joy for their superb acting, but this whole thing but kissing a teenager who was kidnapped by one of Hedwig's other personalities is just creepy and sad and weird.
17.
Noni and Kaz's kiss in Beyond the Lights is a love letter to every girl's natural hair.
Kaz is literally the man every girl needs in her life. He helps Noni deal with her self-esteem and image issues and kisses her across her natural hair when she decides to cut them off. He makes her learn to accept herself and stays 100% supportive.
19. Claire and Owen's kiss in Jurassic World is pretty selfish.
The timing of this kiss is a little too messed up. Claire and Owen work at the park and are partially responsible for the mess they create. It's highly their responsibility to catch a bunch of humongous, scary dinosaurs that are running around and killing people but they find it as the perfect opportunity to grab a big kiss.
20.
Rose and Jack's kiss in Titanic will go down as one of the best in cinematic history.
Hands down, this scene has the best build-up ever. We understand what romance is when Rose hops onto the front of the ship with Jack and shares an epic kiss with the man who's captured her heart. Combined with the instrumentals of "My Heart Will Go On," it's such a powerful moment and one of the most iconic kisses of all time.
What movie kisses have been your favorite ones and which are the ones you find ridiculous? Share with us in the comment section below!
Source: Buzz Feed