These Beta Level Mutants could have become the next big thing in the X-Men comics. But sadly they never managed to live up to fan expectations.
Shatterstar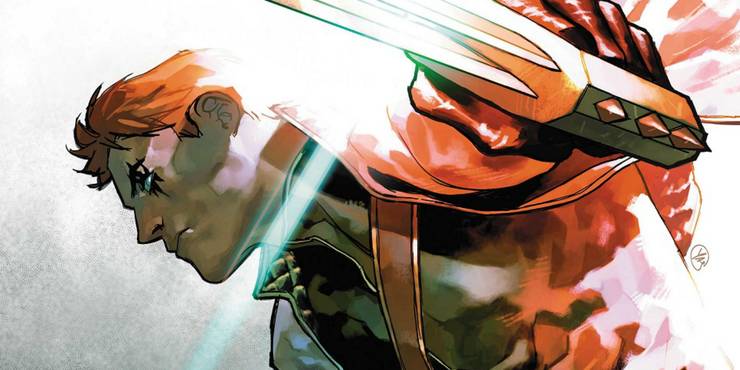 The gladiator from Mojoverse has some pretty cool tricks up his sleeve. He has some incredible equipment and skills to boast of as well. His experience as a gladiator means he knows his way around the battlefield. Shatterstar was supposed to be one of the coolest new additions to the X-Men. But recent issues have shown the guy himself doesn't know how his powers work. The comics have also made very little effort to explain them, leaving fans with very little enthusiasm to hear his stories again.
Slipstream
The mutant Slipstream and his sister Lifeguard, were supposed to be the next big thing in the X-Men comics. Slipstream had his latent mutant powers forcibly activated. The guy has been a lot of comic book arcs since then. The Xtreme X-Men arc saw him wear a red and black suit that made him look real cool. Slipstream's mutant ability grants him the ability to open teleportation portals. But he has to literally surf the inter-dimensional waves to travel through them. This sounds eerily similar to another popular Marvel superhero.
Marrow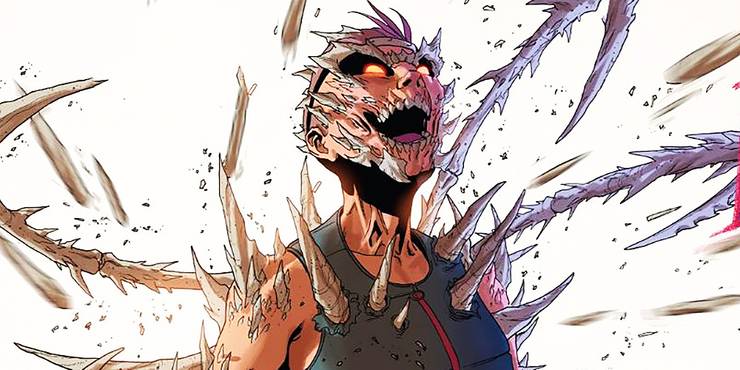 She is one of the only beta level mutants on this list who made a cameo in a live action movie. Marrow made a small appearance in Deadpool. her ability grants her the power to grwo bones outside of her body. These bones not only act as armor but can also be used as weapons. Marrow does have a healing factor and is a capable fighter. But the people who designed her gave her one fatal flaw – pain. Marrow goes through an excruciating amount of pain whenever she uses her powers.
Spiral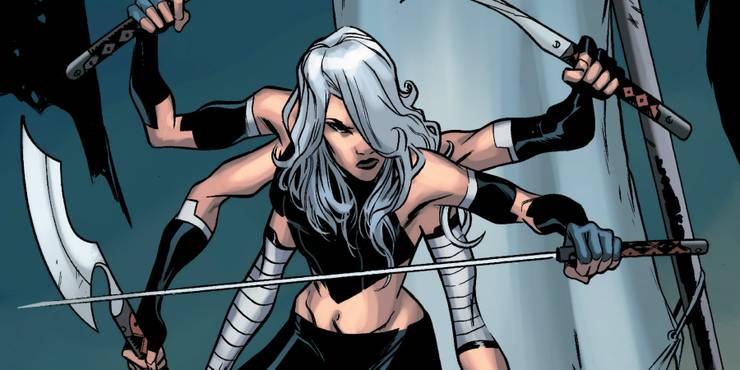 Having had a short stint in the X-Men animated series, Spiral is yet to be seen again in any other project on screen. Her most prominent feature is that she has six arms and a bluish tinged skin. Her powers are not in her weird anatomy though. Apart from perfectly managing to coordinate her limbs in battle, Spiral can also cast magic spells. Via a set of bizarre hand movements, her spells can make her invisible and can even allow her to teleport. She also has a complex origin story the comics haven't been able to do justice to.
Strong Guy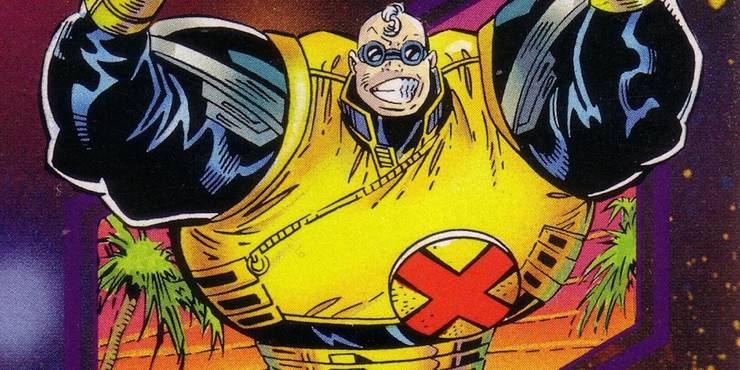 Biology is not always kind to the mutant race. Some mutants like Marrow have a built in fail-safe like her healing factor compensating for the injuries she sustains while using her powers. Guido on the other hand, has no such biological safeguard. His powers allow him to absorb kinetic energy and store it in his muscles, allowing him to bulk up. But he is almost always in pain. His heart is under incredible duress and will give out the second Guido absorbs too much kinetic energy.
Warpath
Most members of the X-Men have niches they excel in. Emma Frost is a telepath and helpful in interrogation and manipulation. Cyclops is the leader. Wolverine is the close quarters combat expert. Warpath is literally a mix of everything. He can fly, has telepathic resistance and a healing factor, and superhuman physical attributes. He makes for a very good foot soldier but the comics have not done him enough justice. The fact that a dual Vibranium knife wielding Native American terminator has been sidelined in Marvel Comics is no joke.
Surge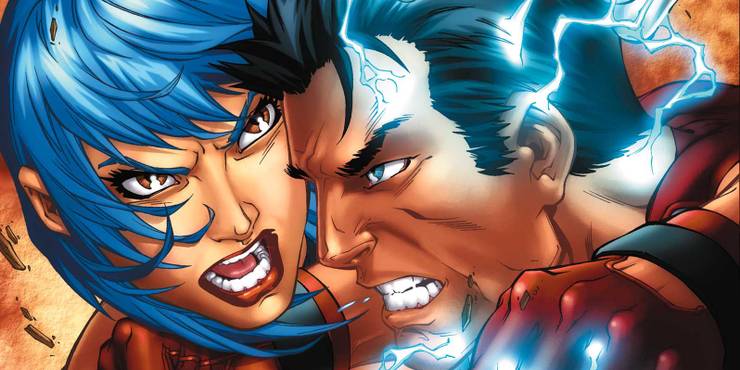 The Japanese mutant possesses the power to absorb and release electricity from her body. Not a very unique power, but Surge does have incredible potential. But the writers gave her a severe handicap. Surge has no control over her powers. Her lightning discharge can become unpredictable and dangerously erratic. So she is forced to wear special, custom made gauntlets that limit her electricity generation powers. Not a pretty sight to look at to be honest.
Wolfsbane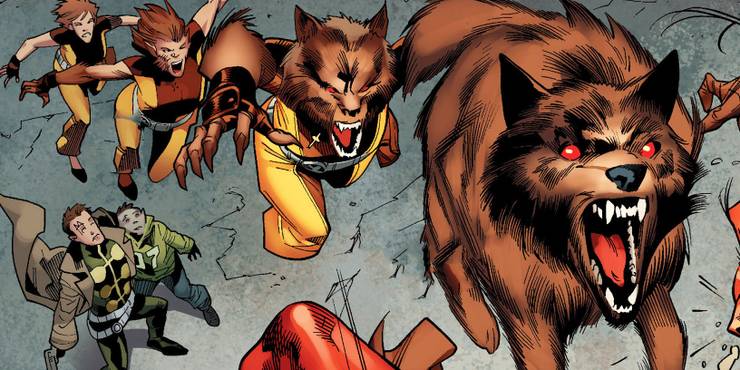 Rahne Sinclair is one of the many canine themed mutants in the X-men comics. Her mutant powers allow her to literally turn into a giant wolf. Unrestricted by the limitations of an actual werewolf, Rahne has the potential to become a serious heavy-hitter in Marvel Comics. But she has been pretty stagnant as a character over the years. After leaving the X-Men due to her romancing a student, Wolfsbane has become the butt of many jokes.
Rockslide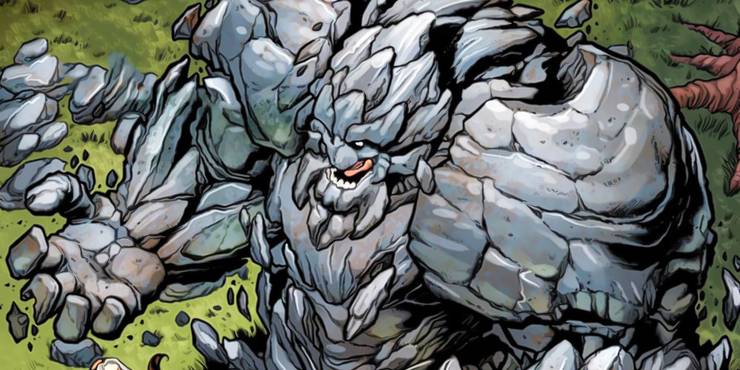 The ability to turn your entire body into a golem made out of hardened granite is supposed to make you very intimidating. Santo Vaccarro thought so too. Rockslide can control the rocks that make up his body. he can turn into a giant golem the size of a truck made out of pure granite. But his powers do not make him as strong as you think he would be. A well-placed strike could easily turn him into a pile of granite debris.
Lady Mastermind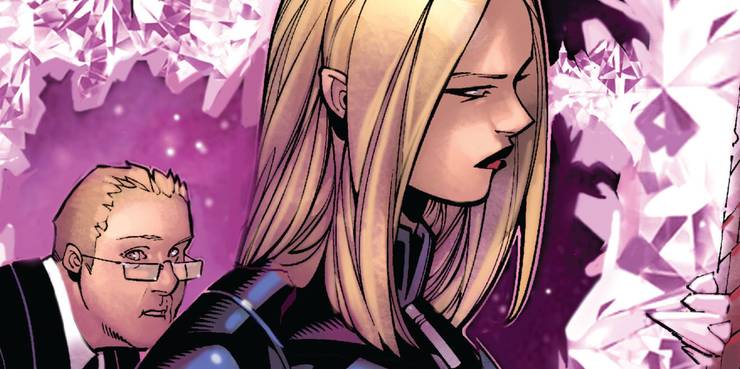 Lady Mastermind is basically a toned down, younger version of Emma Frost. She has the power of telepathy and illusion casting. The daughter of the original Mastermind, she rocks a sleek, all-black costume that makes her look like a more badass, blonder, mutant Black Widow. But in the end, almost no one remembers Lady Mastermind. Probably because the creators liked her costume so much they gave an identical one to Emma Frost, a much more well-known X-Men member.