"You may not value my life, but I still value yours."- Starfire
The Teen Titans is a superhero squad from the DC Universe and have a total of five members.
These include the sturdy, agile and robust Robin, the humanoid Cyborg, the shapeshifter Beast Boy, A cambion sorceress Raven and last the lovely, surprising, and fierce Starfire.
Due to her happy and gratifying attitude, Starfire is one of the most popular members of the teen titans. Though she fights really very hard, she is a fun character to pay attention to in her social moments. Starfire is cherished across the galaxy of her fans, and due to this fact, she has been drawn by various fan artists several times.
Fan's enjoy drawing her whether they follow the comic version's details, or they support the features of the Television versions of her.
Several fans have created some 10 dazzling fan art pics of Starfire that has been compiled by the FandomWire for fans to gaze at it.
Sounds wonderful…
Let us hop into these ten amazing fan arts by different artists.
1. Starfire In The Purple Sky Art By Salamandra88: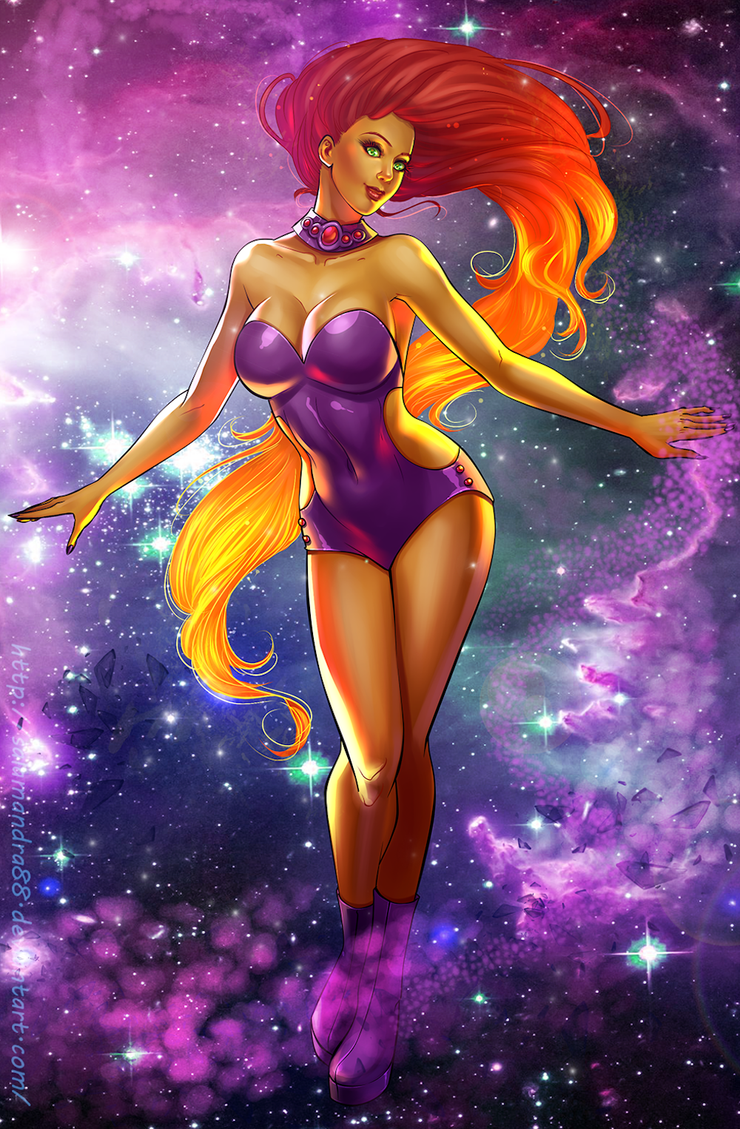 2. Starfire Getting Ready To Attack Her Enemies Art By Xong: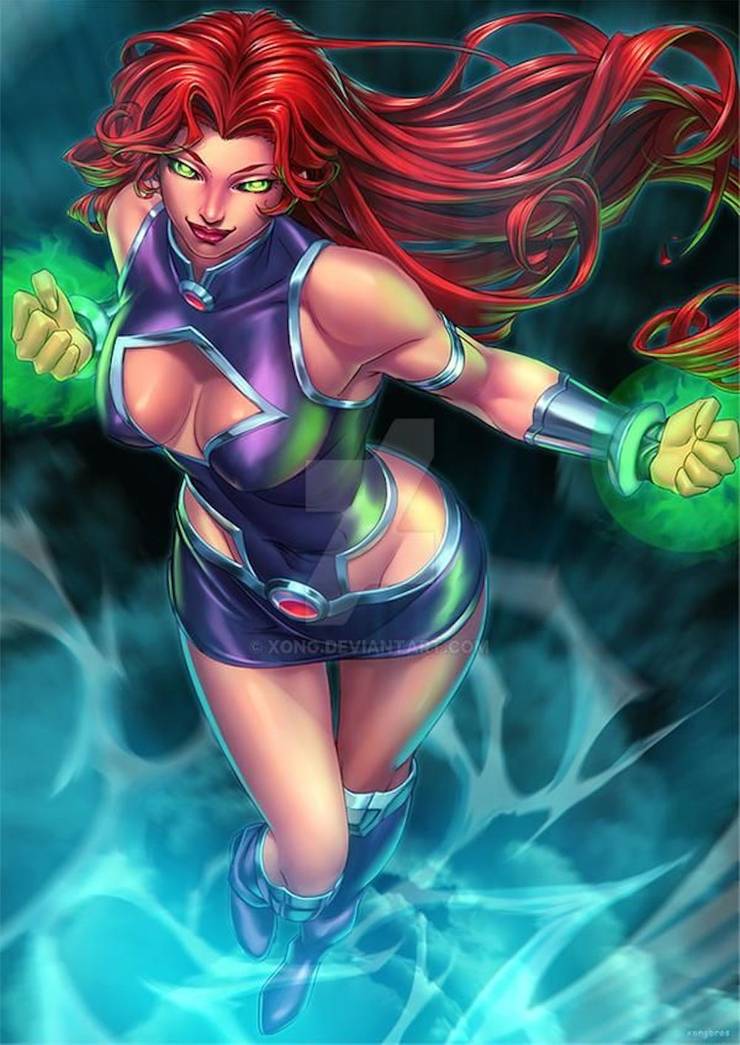 3. Starfire Effortlessly Floating Art By MagicnaAnavi: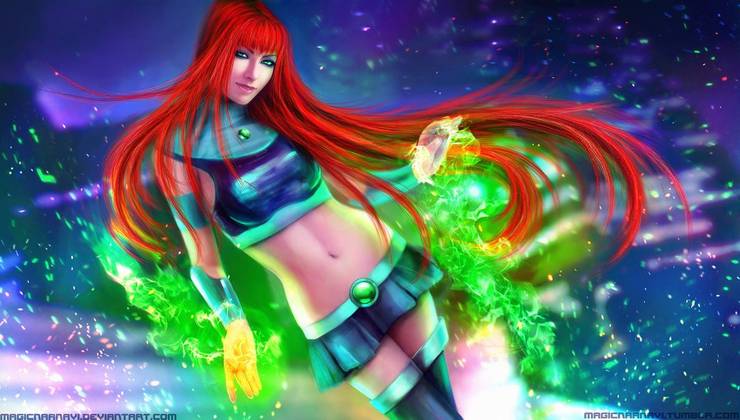 4. Starfire Posing Like A Model Art By Sylessae: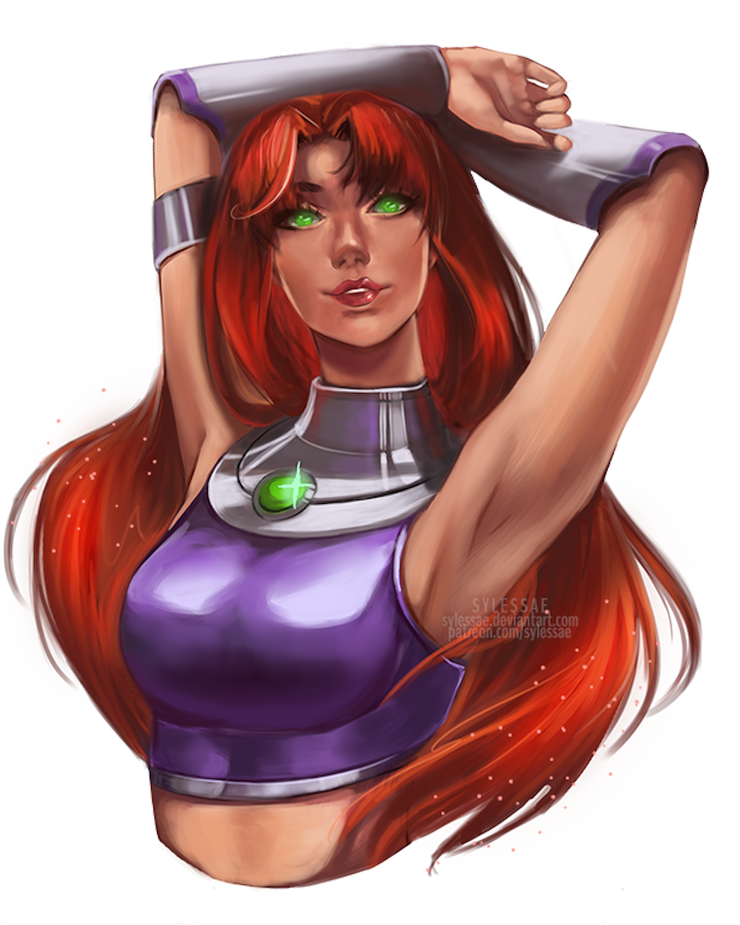 5. Starfire Encompassing Just How Powerful She Is Art By Douglas-Bicalho: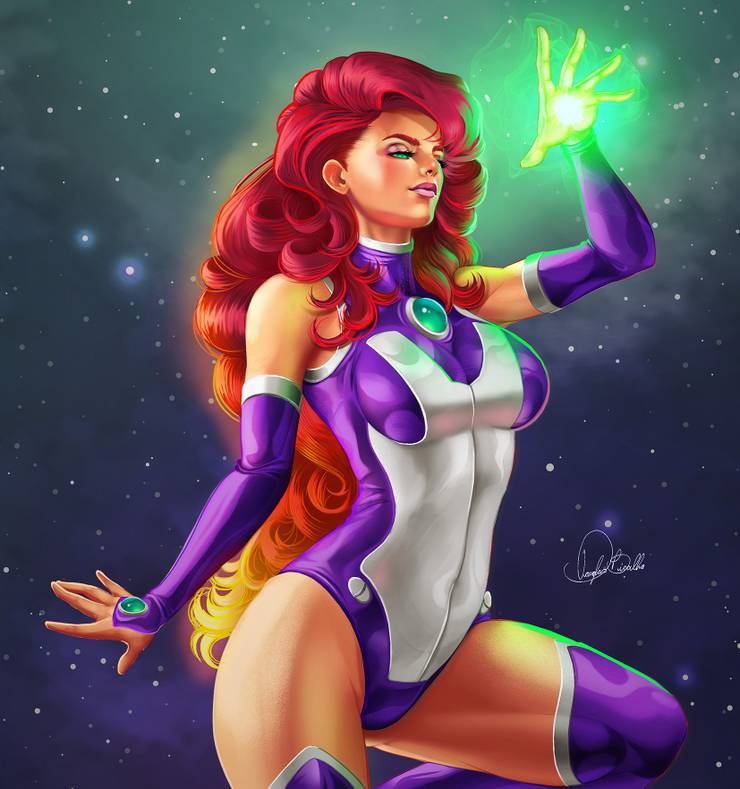 6. Those Shining Green Eyes Of Starfire Art By Gretlusky: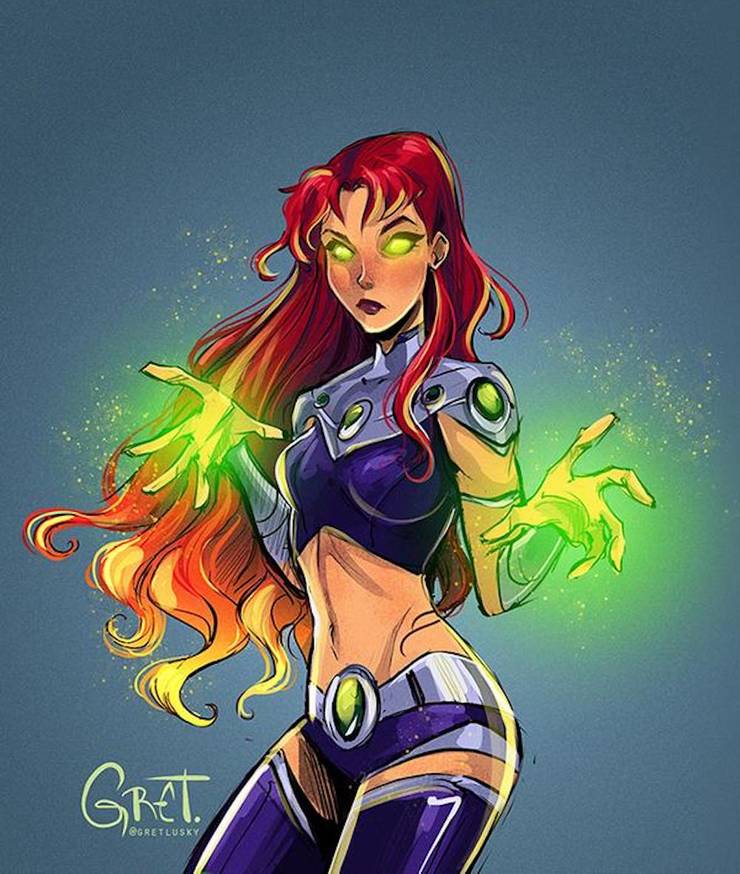 7. Starfire, Anime-Style Art By Lighane: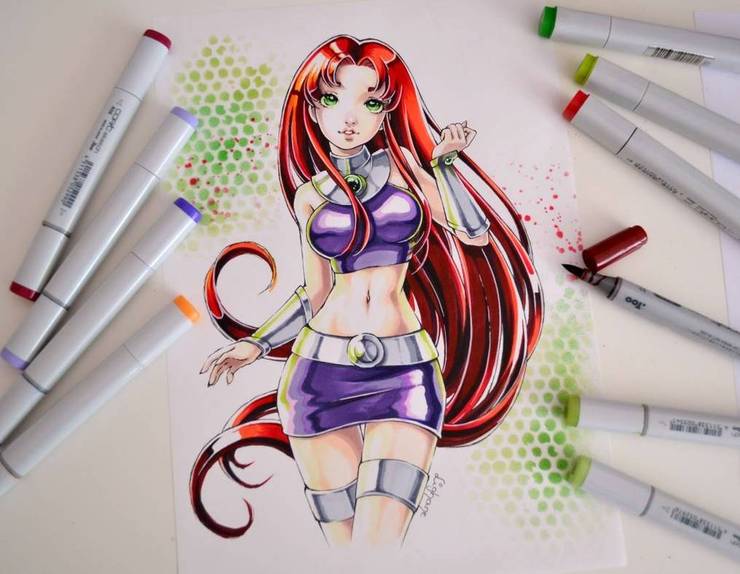 8. Smiles Are All Too Common For Starfire Art By SolKorra: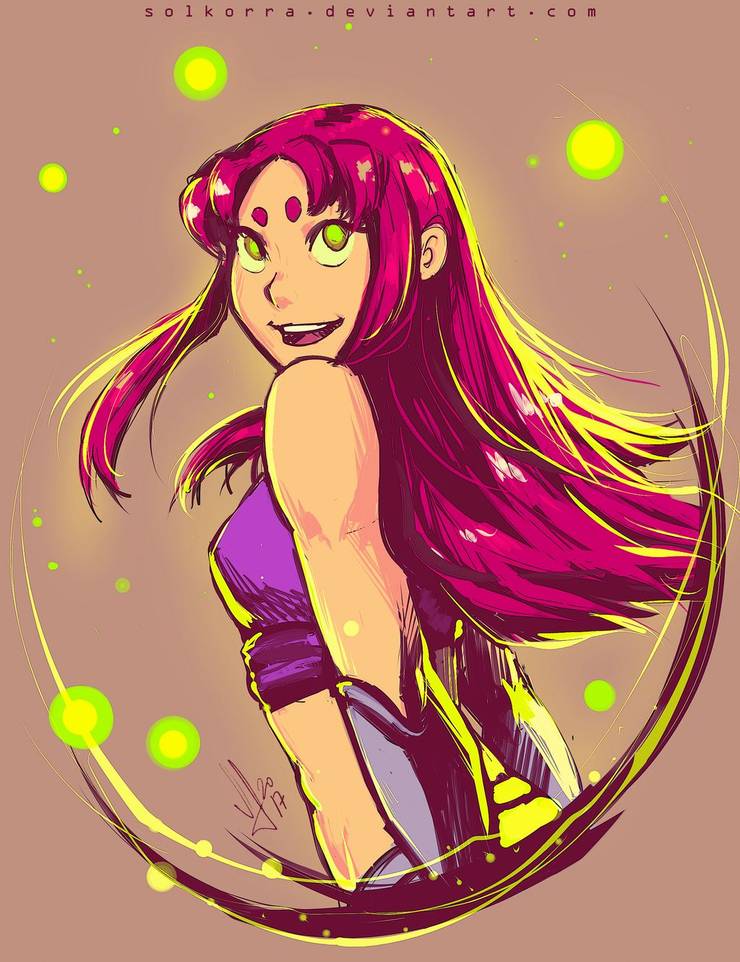 9. Locks Of Hair Made Of Flames Art By YamaOrce: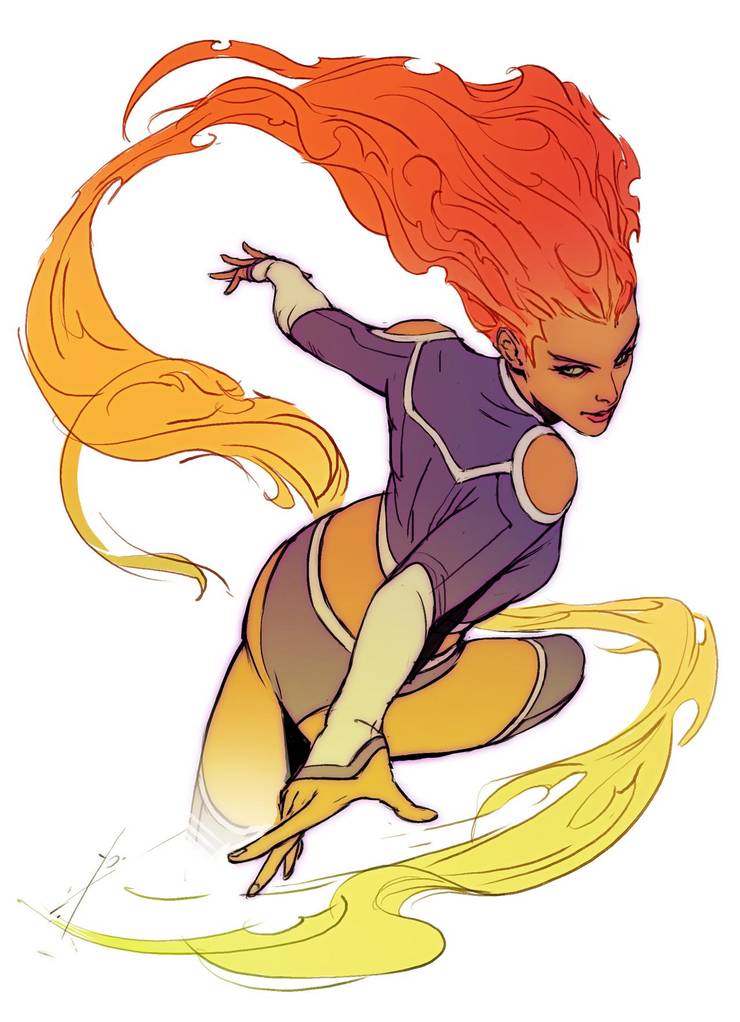 10. Bundled Up With Bubblegum Art By Eoqudtkdl: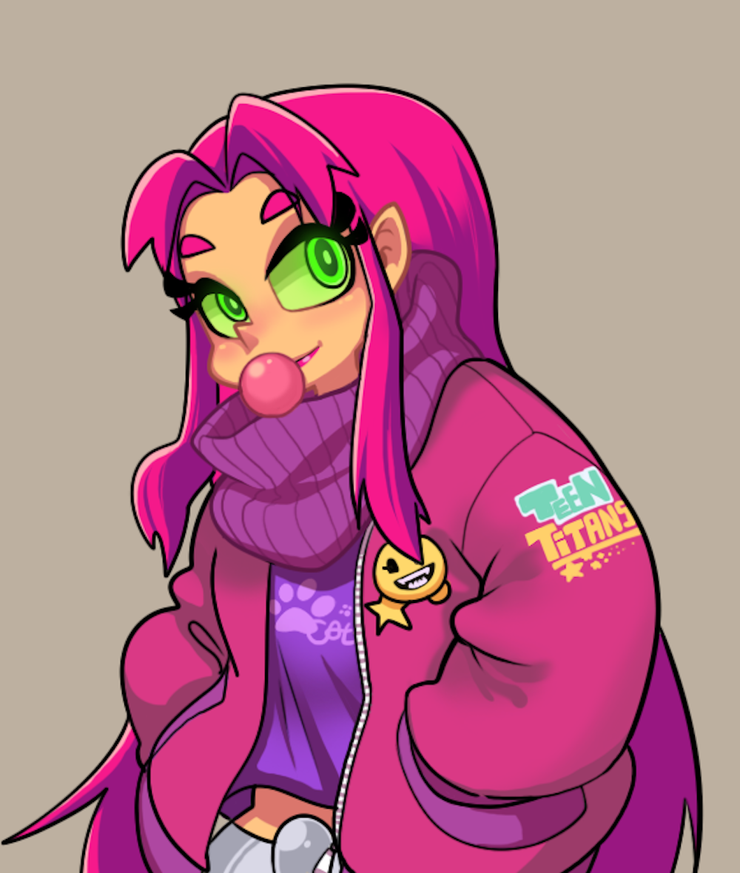 Source: STEPHANIE HARPER