Fantasy Films and magic are challenging to be woven into movies skillfully. However, some fantasy films are so spectacular that fans can't help but want a sequel to them!
Midnight in Paris: With time traveling and an ancient aura, this movie was destined to be beautiful! During his trip to Paris with his fiancée's family, a screenwriter blanketed with nostalgia strangely finds himself  time-traveling back to the decade of 1920s every day at midnight. How much we would love to see the present version of this film!
Edward Scissorhands: If Winona Ryder and Johnny Depp are together in a movie, they can never disappoint you! Edward Scissorhands is a story about an artificial man who was incompletely constructed and has scissors for hands. He leads a solitary life. Then one day, a suburban lady meets him and introduces him to her world.
The Seventh Seal: Is he playing chess with the Grim Reaper? That's real rad! The Seventh Seal follows the story of a knight coming back to Sweden after the Crusades. He seeks answers about life, death, war, love, and the existence of God. And he does all this as he plays a chess game against the Grim Reaper himself!
Enter the Void: The premise of this movie follows the life of an American drug dealer residing in Tokyo. He is betrayed by his own best friend and killed soon after. However, that doesn't end his existence. His soul, observing all that is happening after his death, seeks resurrection.
Constantine: Supernatural demonologist John Constantine joins hands with a policewoman. Together they plan to show to the world that her sister's death was not a suicide but a result of something much darker.
The Princess Bride: The Princess Bride is truly a cult classic. And wanting a sequel to it is pretty valid! The movie shows a young boy's grandfather reading him the story of a pirate who encounters several hurdles, enemies, and friends in his quest to be reunited with his one true love.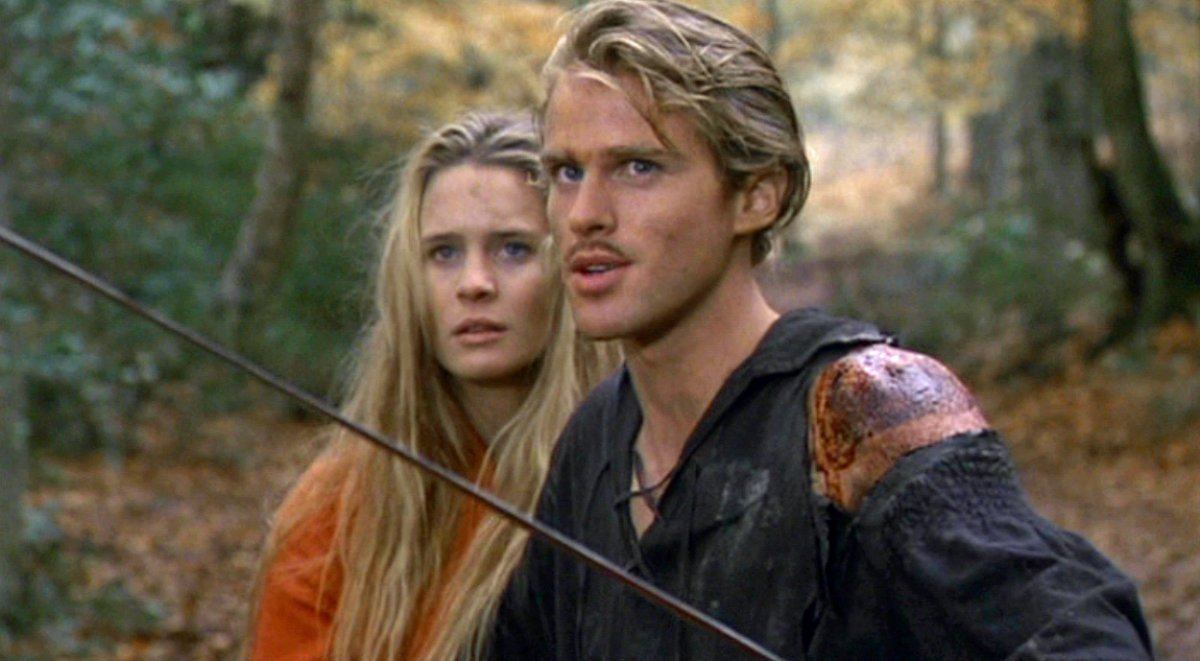 Beetlejuice: Another Tim Burton classic! This quirky movie follows the story of the spirits of a deceased couple. A family that has moved to their home, annoys the couple unbearably. So to get rid of them, they hire a malicious spirit!
Pan's Labyrinth: In Spain in 1944, the young stepdaughter of a sadistic and cruel army officer escapes into a captivating fantasy world.
Henry Selik turned this book into a movie that surpasses all adaptations and interpretations! The story of Coraline is about an adventurous and curious 11-year-old girl who finds another world. In this strange world, everything is an idealized version of her tedious and frustrating home. However, this version has its own sinister secrets. The story of Coraline is a story that really stays with audiences and seems ready for a sequel!
Spirited Away: Studio Ghibli has created some incomparable creations. And Spirited Away truly belongs to the top tier! In this Hazako Mayaki masterpiece, a bored and sullen 10-year-old girl wanders into a magical world ruled by witches and spirits. The plot of the whole film and the characters are really close to our hearts. Getting a sequel to it would be more than a blessing!