Iconic films that failed at the box office but later bounced back as cult classics of the industry.
It is in our blood to pick films to watch which creates the most hype around their releases. We determine a film to be good or bad just by looking at the box office collection it has generated.
If a film fails to transcend its budget, it is nonetheless termed as a flop or a box office bomb. Even the films that fail to exceed their expected profit and break by a large amount are considered box office flops. There's an enormous list of films that failed at the box office.
The fate for some Hollywood films has however been a little too different. When they initially released, they failed miserably to even surpass their break-even point. But sooner or later these films found their way out to the hearts of the audience. We are talking about films that are hard to determine why they failed. Either through their release on platforms like Netflix or Prime, these films mended their way after the initial disappointment they delivered at the box office and are now having constant TV re-runs.
Check out 10 films that failed initially at theaters but developed a cult later on.
Scott Pilgrim vs. The World
Budget: $60,000,000
Box office earnings: $47,664,559
Scott Pilgrim vs. The World is honestly one of the best graphic novel adaptations of Hollywood. Such incredible artwork was put into this film that it is a real shame and a surprise that it initially flopped at the box office. Scott Pilgrim had so much on the platter that it was hard to sell to the mainstream audience. A blend of comedy, fantasy, and action, the film later managed to find its right audience. Despite being a flop it won the Satellite Award for Best Motion Picture in the Comedy/Musical category
The Man From U.N.C.L.E
Budget: $75,000,000
Box office earnings: $107,045,109
Action spy comedy film, The Man from U.N.C.L.E.was one of 2015's best releases. The film which had a starry cast of Henry Cavill, Armie Hammer, Alicia Vikander, and Hugh Grant hit all the notes of entertainment and is one of the top recommendations for spy-com lovers. However, the Hollywood Reporter concluded that the film lost the studio at least $80 million when all expenses and revenues were taken into consideration.
Almost Famous
Budget: $60,000,000
Box office earnings: $47,383,689
Kate Hudson's Almost Famous was released in the year 2000. With a phenomenal soundtrack and cast, the 2000's comedy/drama failed to exceed its budget despite being a well critically acclaimed movie. Almost Famous bagged around 17 reputed awards including the Academy Award for Writing (Original Screenplay) and the Golden Globe Award for Best Motion Picture. This coming-of-age drama has been a top pick these days for the Millenials.
Matilda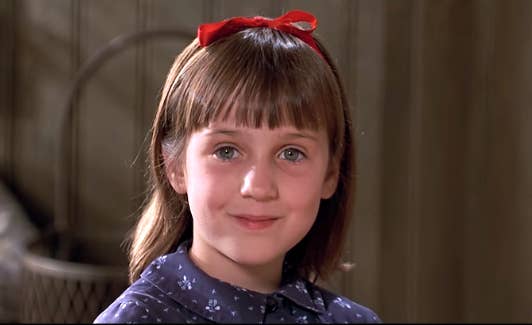 Budget: $36,000,000
Box office earnings: $33,459,416
Matilda was a 90s comedy-drama film based on Roald Dahl's novel of the same name. The film stayed pure to the book and was interesting and intriguing at the same time. Many of us remember watching this film over and over again on TV. However, Matilda bombed at the box office as it grossed only $33 million in the United States on a $36 million budget. Revolving on the theme of youthful independence, Matilda is a great family watch.
Fight Club
Budget: $63,000,000
Box office earnings: $101,187,503
Sadly Fight club is on our list of films that failed at the box office too. A film like Fight Club in today's time could easily earn a billion dollars. However, Brad Pitt's finest failed to even generate a 100% percent profit when it was released 21 years ago. In today's time, it is easily one of the most downloaded and streamed films on the internet. David Fincher played with the minds of the viewers in a beautiful manner and Bradd Pitt was nonetheless, exceptional.
It's A Wonderful Life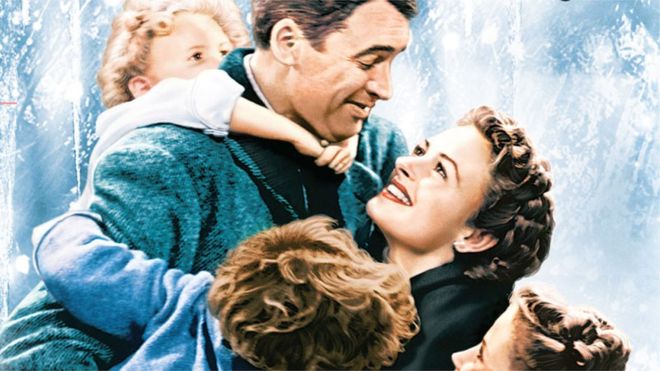 Budget: $3,180,000
Box office earnings: $3,300,000
One reason why It's A Wonderful Life is such an iconic watch is because it was one of the first films to highlight male mental health. The film in today's time has been voted as Britain's favorite Christmas movie. There might however be a lot of people who have never watched this uplifting story of family, love, and hope. It's A Wonderful Life is over 70 years old and starred James Stewart and Donna Reed in the lead.
Stardust
Budget: $70,000,000
Box office earnings: $137,515,140
Another one in our list of films that failed at Box office is Stardust. Stardust was a film from Matthew Vaughn who has delivered some of the finest action/fantasy films of Hollywood like Kingsman series, X-Men: First Class, and Kick-Ass. It's quite an enigma to see Stardust not even making a cent percent profit despite being loaded with action-packed scenes and humor. The film is based on Neil Gaiman's 1999 novel of the same name and stars Claire Danes, Charlie Cox, Sienna Miller, Ricky Gervais, Michelle Pfeiffer, Robert De Niro,
Blade Runner and Blade Runner 2049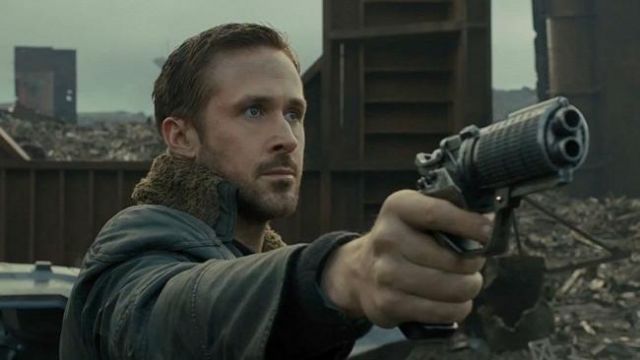 Budget: $28,000,000 / $150,000,000
Box office earnings: $39,342,912 / $259,239,658
Despite its sequel coming out after the 30 years, Both Blade Runner movies flopped when they hit the theatres. Ridley Scott who is a known science-fiction director of Hollywood directed the first installment of the franchise and created a well-paced film with proper world-building alongside characters that are likable in a rich sci-fi environment. Ryan Gosling starred sequel Bladed Runner 2049 was expected to break records at the box office which it miserably failed. However, both films have well catered to their respective fanbase.
The Shawshank Redemption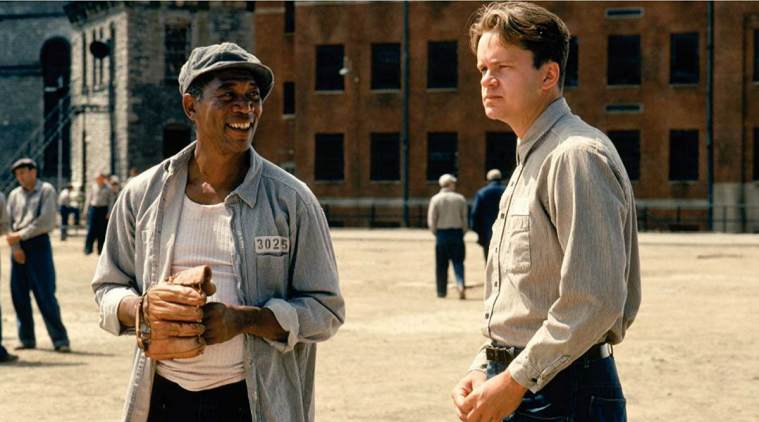 Budget: $25,000,000
Box office earnings: $28,428,150
You read it right, a profit of merely $3 Million. You might remember The Shawshank Redemption as one of Hollywood's classics, but the film was considered a box-office bomb, which failed to recoup its $25 million budget (exclusive of marketing costs and the cinema exhibitors' cuts). Its insightful character development, phenomenal plot twists, and life lessons make the movie a true life-changing masterpiece. The Shawshank Redemption is available for streaming on Netflix and Prime.
Willy Wonka And The Chocolate Factory
Budget: $3,000,000
Box office earnings: $4,000,000
Willy Wonka And The Chocolate Factory hit theaters in 1971 and starred Gene Wilder as Willy Wonka. The 70s film was apparently not as successful in cinemas as its 2005 remake titled Charlie And The Chocolate Factory. The film is a beautiful movie to behold and is also didactic in its own little way, which makes it all the more interesting. Home entertainment sales and TV re-runs have boosted Willy Wonka's fame beyond visuals. Also, how can one forget the iconic meme template which Gene Wilder gave us from the film!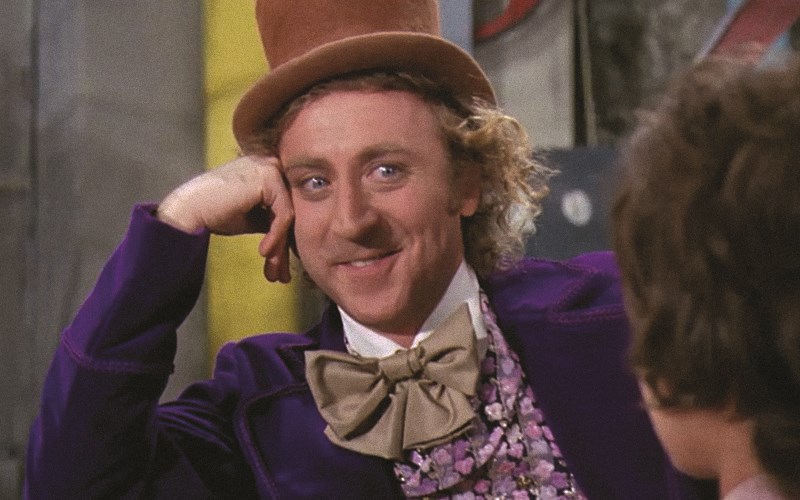 Source: BoredPanda
Was this Article helpful?
Thanks for your feedback!