Walter Hamada – DC Films president, has stated DC isn't done with James Gunn yet. If he does come back, these are the superhero teams he should be directing a movie for.
Doom Patrol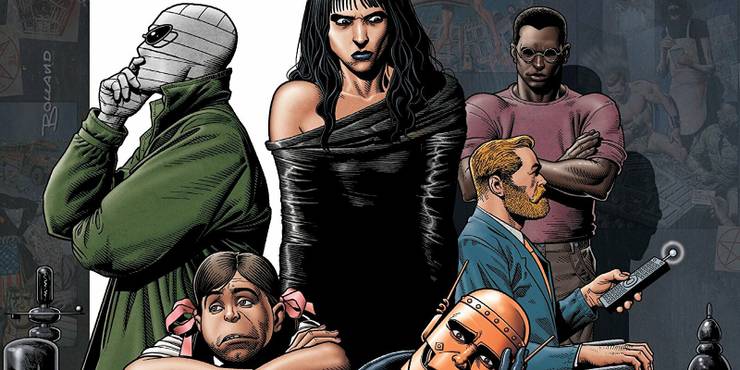 If you have seen the weirdly lovable show, you know what we are talking about. Doom Patrol is made up of the most bizarre and strangest characters in the DC Universe. And we want James Gunn to bring the team to the movie universe. There is no one else we would settle for.
Metal Men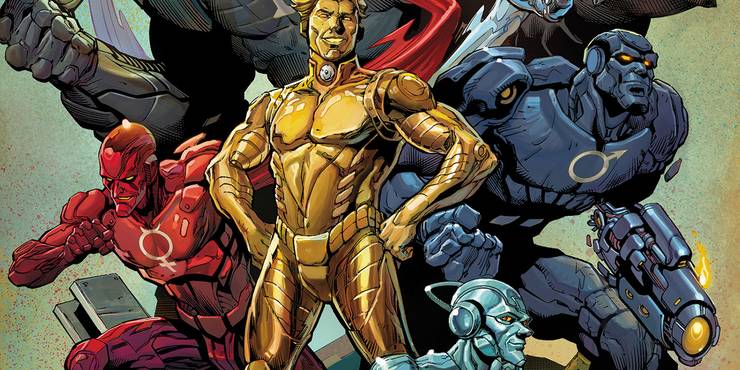 Created by Dr. William Magnus, the Metal men are a group of robots with varying abilities. A relatively obscure team, they would make for a good story in a James Gunn superhero movie. Their newest member is an Nth Metal Man, after the events of the Dark Multiverse saga.
Shadowpact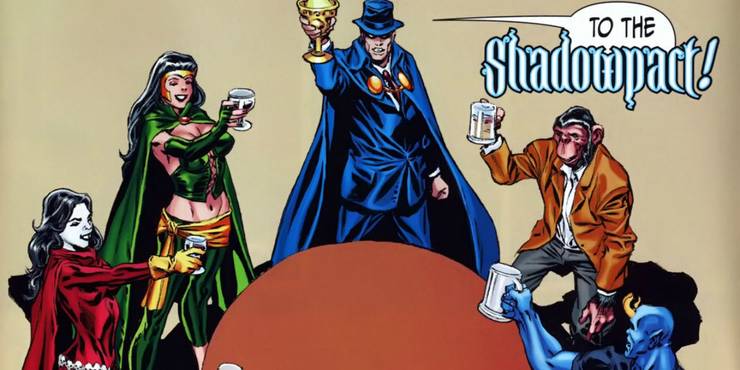 Enchantress, Ragman, Detective Chimp, Phantom Stranger, and Blue Devil are a band of mystics that campion lost causes. Their first mission was to take down the almighty Spectre. This oddball team deserves the movie treatment.
Extreme Justice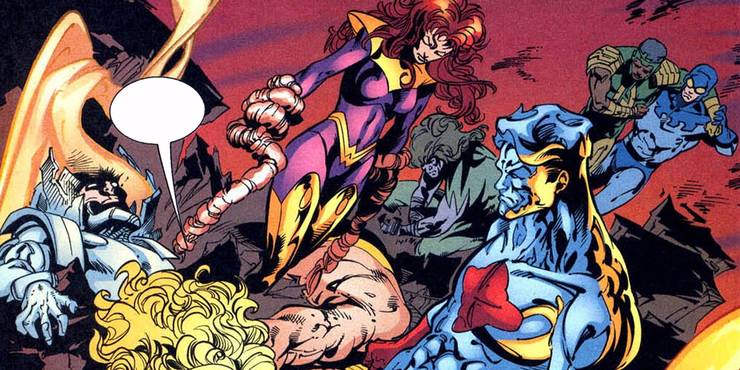 The team was formed under the leadership of Captain Atom, who was dissatisfied with Justice League joining the United Nations. The team followed its namesake approach, taking on missions that the UN would never allow Justice League to do.
Infinity Inc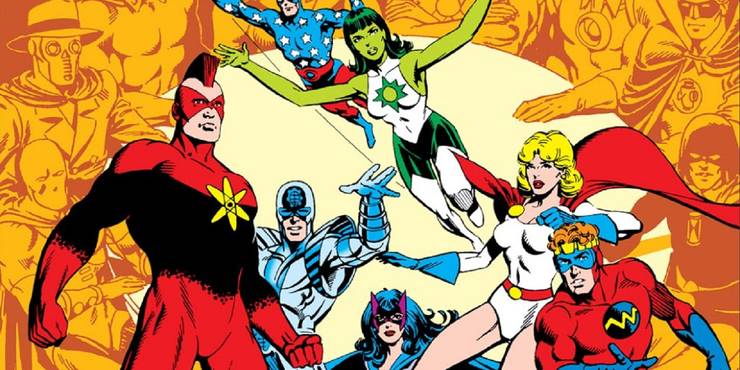 Infinity Inc is made up of superheroes that have been deemed unworthy of being a part of the prestigious JSA. Sylvester Pemberton, the original Star Spangled Kid, forms the team along with Huntress, Power Girl, Hourman, and Atom Smasher. In a confrontation with a brain-washed JSA, they defeat the heroes and save the world. A group of rejects saving the day is what Gunn excels in.
Justice League Dark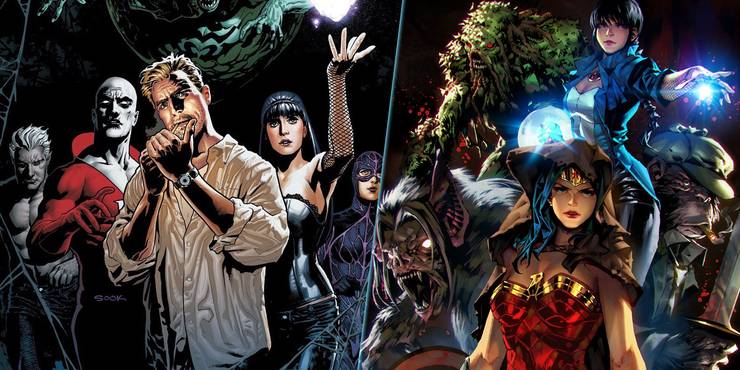 Justice League Dark is a relatively new magic based superhero team in the DC Universe. It consists of members like John Constantine, Zatanna, Swamp Thing, Orchid, Frankenstein, Etrigan, and Deadman. There have been many other supernatural members like Doctor Fate and even Man-Bat.
Demon Knights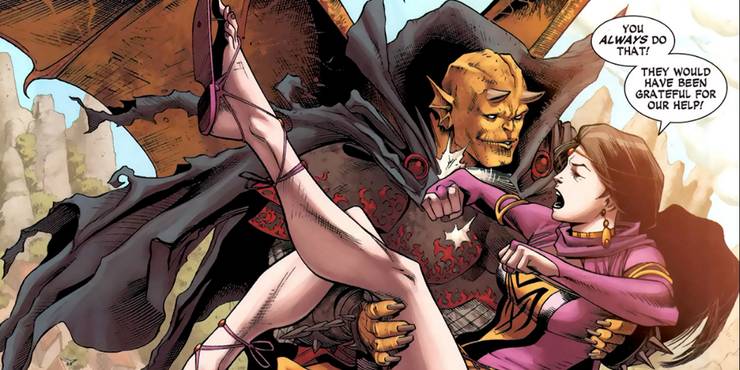 Demon Knights is technically the first DC superhero team. They were formed way before the JSA. Jason Blood aka Etrigan the Demon joins forces with Vandal savage, madam Xanadu, and Shining Knight to take down the evil Questing Queen. This would be Gunn's first foray into medieval superhero stories.
The Others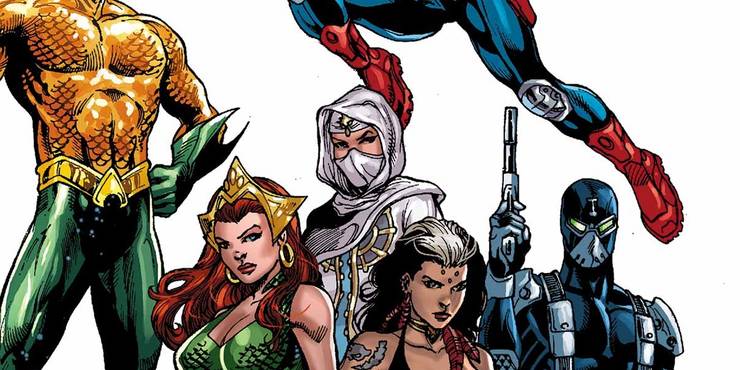 The Others was formed under the leadership of Aquaman. He recruits The Operative, Ya'Wara, Prisoner of War, and Vostok in his war against the Black Manta. This all happens during New 52. Each member of the Others is granted access to a powerful Atlantean relic. They help Aquaman as well as save many innocent civilians. Call it Atlantis' very own Task Force X.
Relative Heroes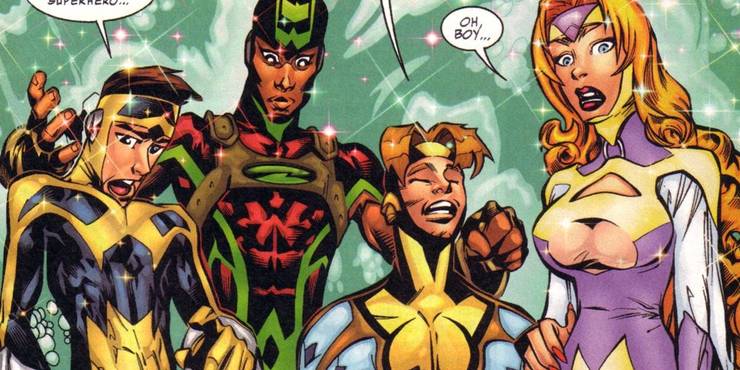 They have a weird and tacky origin story, and that's James Gunn territory. Relative Heroes originally start out as an orphan duo with super powers that travel to Superman's Metropolis. Their, Joel and Aviva, are attacked by The Department of External Operations before recruiting Allure and Blindside to their team. Relative Heroes would be in safe hands if Gunn takes over.
The Outsiders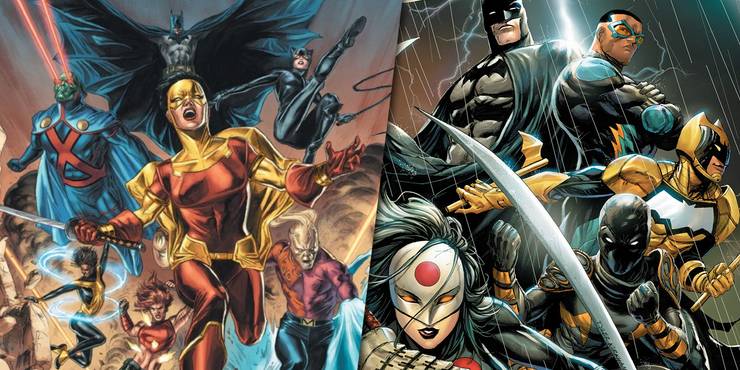 Of all the superhero groups on this list, the Outsiders resonate with the Suicide Squad the most. They were formed as a covert ops team originally led by Batman himself. Its members include oddball members like Halo, Geo-Force, Katana (who has already appeared in 2016's Suicide Squad), Metamorpho, and the relatively popular DC hero Black Lightning. Gunn's Outsiders could focus on a team that operates without the Batman as its leader. An interesting proposition if you ask us.