The Anime industry is so prominent and prevalent that it is easy to mistake even good, non Japanese animated shows to be anime. Here are a few examples.
Teen Titans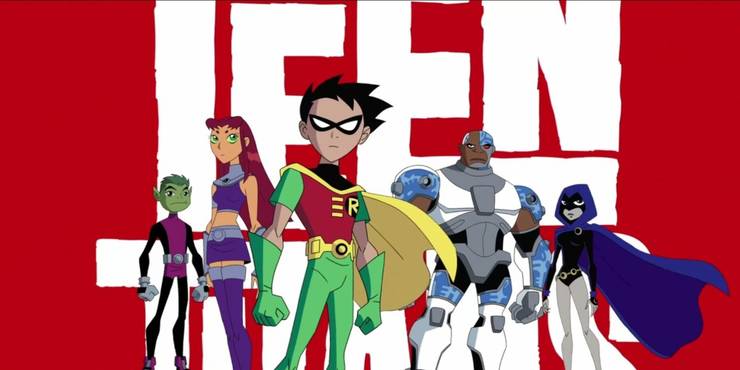 This quirky and edgy animated show has since become a cult classic. The visuals in Teen Titans are clearly influenced by graphic designs of popular anime shows. The show pays its tributes to Japanese and Asian culture. The theme song itself is performed by Japanese artist Puffy AmiYumi. Some of the episodes even has the theme son sung in Japanese which makes people think the show is anime. But the anime is a totally western production. It just draws inspiration from the world of Japanese anime.
Avatar: The Last Airbender & Avatar: The Legend Of Korra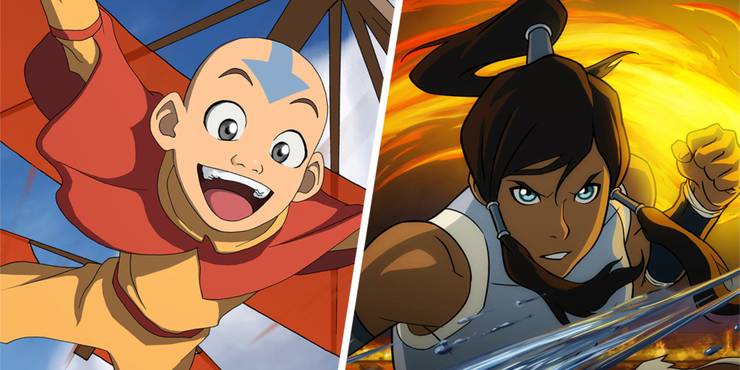 If we had a penny for every time we heard people say Avatar: The Last Airbender is an anime, we would have enough to buy one bitcoin right now. The show exhibits multiple shonen plot elements. The protagonist gradually grows stronger with each episode. There's ample tribute to Eastern philosophies of birth and reincarnation. The Fire Nation denotes feudalism and imperialism of a tyrant government. But the show was made in America and has several aspects not generally found in the typical Japanese anime productions. The Legend Of Korra is also replete with such anime tropes that might fool you into thinking otherwise.
Code Lyoko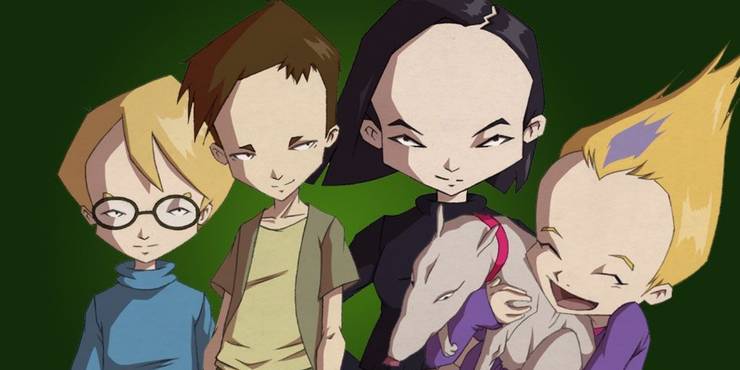 This show was probably a major part of our childhoods when we were younger. What's not to love about a group of children who access a digital world as Samurais and Ninjas and save it from annihilation? Pretty much sounds like Digimon but way more intense. Code lyoko allowed the protagonists to assume their Japanese themed digital avatars to save the world. But the show is not a Japanese production. It was made in France.
Samurai Jack
Older generations know Samurai Jack as the lone Ronin who is the only thing the demonic entity Aku is scared of in a post apocalyptic world. The design and visuals of Samurai Jack hold to this day because Cartoon Network clearly based them off of popular anime shows. With the release of its fifth season on Adult Swim, fans can easily mistake it to be an anime but that is not the case. It is very much a western production with state of the art visuals.
RWBY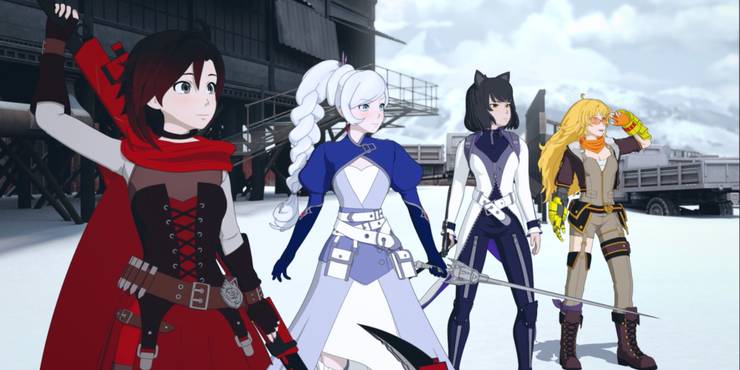 The story idea for RWBY came from the late genius web animator Monty Oum. After creating hit mash up video games like Dead Fantasy and Haloid, Oum created the world of RWBY. The story tells the tale of a group of girls who train to become huntresses to protect the world from monsters. The series was so popular that it even got a manga adaptation later on. RWBY has the honor of being one of the select few productions that got a manga adaptation, a process that usually happens in the opposite direction.
Gen:Lock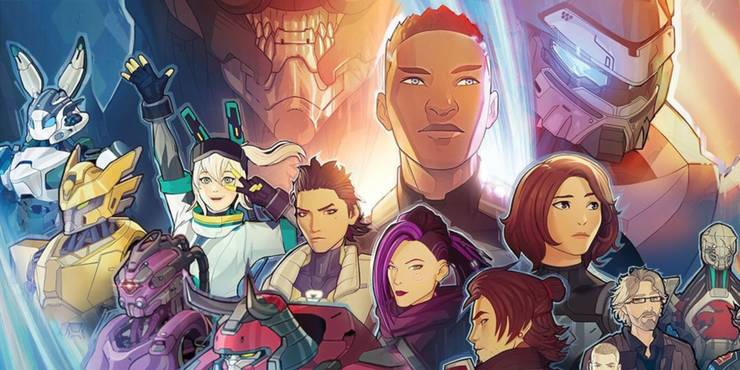 Given the premise and setting of the series, it is easy to mistake this series for a Japanese anime production similar to Gundam or the Aldnoah: Zero series. The plot is about a future where humanity is in a war with aliens. To help level the playing field, humanity has taken to using children to drive giant humanoid machines. The show has original voiceovers from poular actors like Michael B Jordan and Maisie Williams.
Jackie Chan Adventures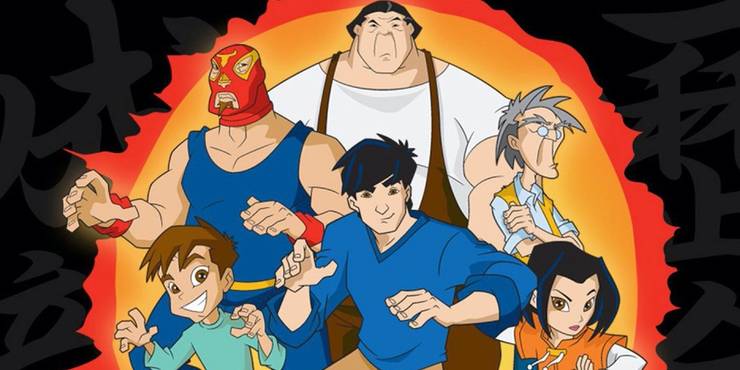 Talismans and mystic symbols never looked cooler. The Jackie Chan Adventures animated series is a joint production between studios from America and China. Japan had nothing to do with the series. The show, which is similar to Japan's Inuyasha, blends modern world settings with mythic lore. The show is based on elements from Chinese mythology. As a result, it was mistook as anime by many people because it was featured alongside other anime like Yu-Gi-Oh! and Dragon ball Z on many TV blocks.
Megas XLR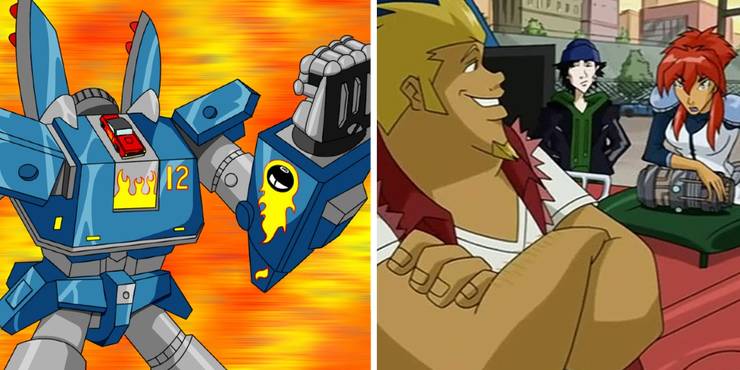 The animated show Megas XLR was created by Cartoon Network because if the growing popularity of the mecha anime genre. The plot was about two brilliant mechanics who discover a giant robot and then repair it to fight against an evil alien race. The primary reason it is not anime is because of the basic design of the mech robot Megas His hands feature 8-ball themed gear shifts and flaming decals. When Megas joins his hand together, he summons an energy sword.
Super Robot Monkey Team Hyperforce Go!
The long and weird name and the bizarre plot may have given you the wrong idea. But Super Robot Monkey Team Hyperforce Go is a Western production. The Disney animated series had a total of four seasons. The story is about a young boy who discovers a group of bionic monkeys and then goes to save the world. Also they have a cool mega-robot with each body part being controlled by a member of the team. Remind you of something?
Totally Spies!
WOOHP is a secret government organization that hires three seemingly ordinary teenage girls to perform daunting covert missions. The three Beverly Hills residents are voiced by Jennifer Hale. Andrea Baker, and Katie Griffin. The show is not even closer to being anime despite what people say. It is a Canadian-French joint venture production.