People very rarely watch movies with subtitles. This limits the amount of information they can convey. However, anyone who reads a caption can usually get to know a codename or an otherwise unintelligible sound. Of course, it doesn't happen in every movie with closed captions. But, it can reveal movie details that would otherwise be hidden. Here is a list of 10 Movie Details that were Secretly revealed in the Subtitles.
1. In Midsommar (2019), most of the Swedish dialogue spoken by the natives is deliberately not subtitled to create a sense of isolation for the audience and especially for the foreign visitors.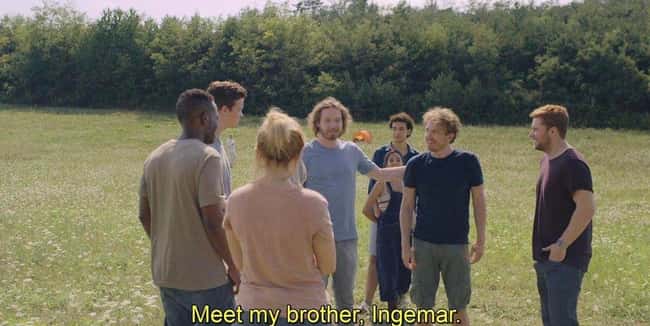 2. In That Thing You Do! (1996), the TV subtitle that mistakenly says "Jimmy is engaged" refers to the Beatles' appearance on The Ed Sullivan Show.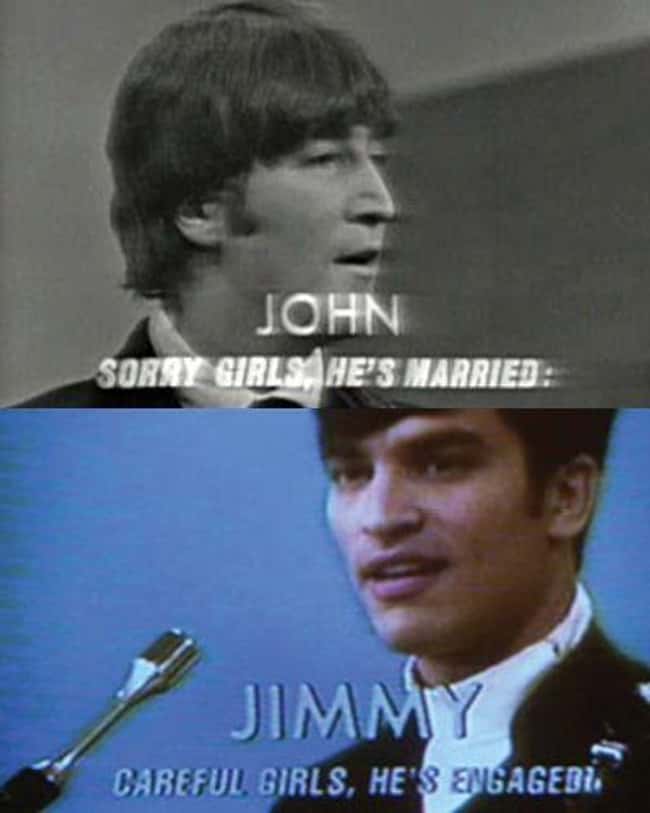 3. When watching It Chapter 2 (2019) with subtitles, the word 'It' is capitalized when the characters refer to the clown himself.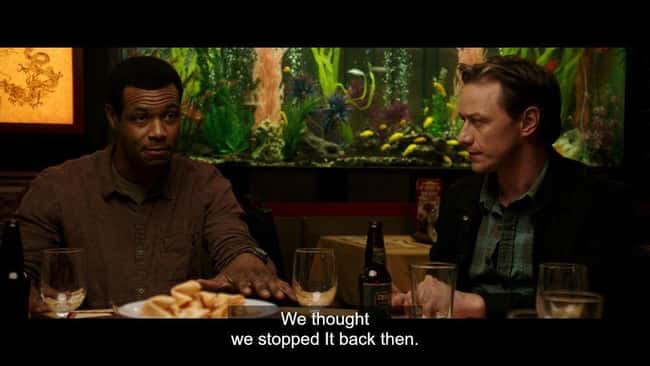 4. The Rock plays Dr. Smolder Bravestone, a video game character, in Jumanji: Welcome To The Jungle. He looks into the distance when he realizes his strength is smoldering. It's easier to understand what he's doing if you have subtitles on.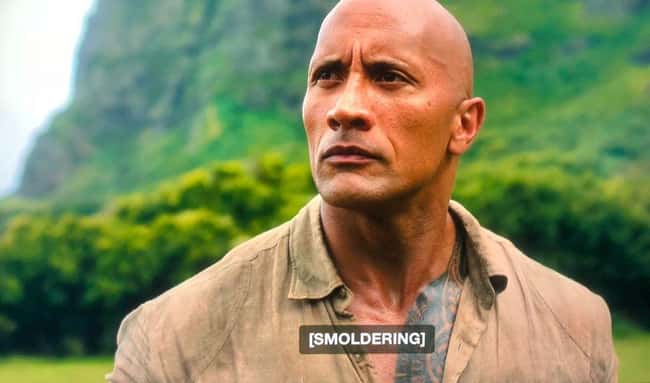 5. You can see what Old Joe is saying in French if you turn on subtitles while watching Looper (2012).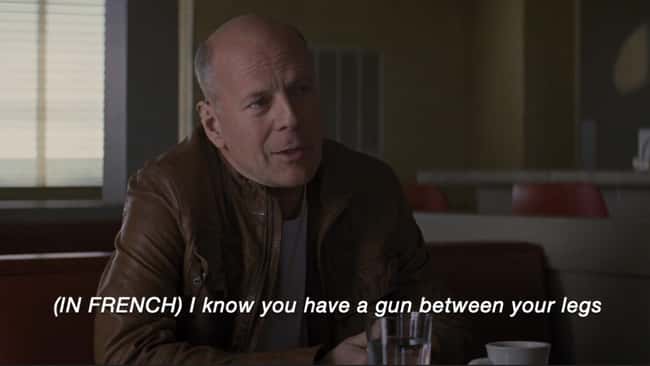 6. Cal Naughton, Jr. calls Ricky Bobby about Bobby's former mansion making noises with Naughton in it in Talladega Nights: The Ballad of Ricky Bobby (2006). The noise it makes after the call ends is 'get out,' as confirmed by the closed captions.
7. When Ransom says "stupid with two o's" in Knives Out (2019), the subtitles use his spelling.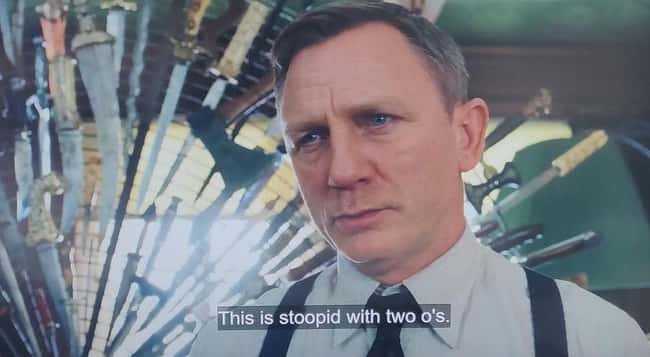 8. Zootopia – subtitles say 'red wood' with a space in the middle which Nick tells Judy later when she accuses him of falsely advertising redwood at a construction site.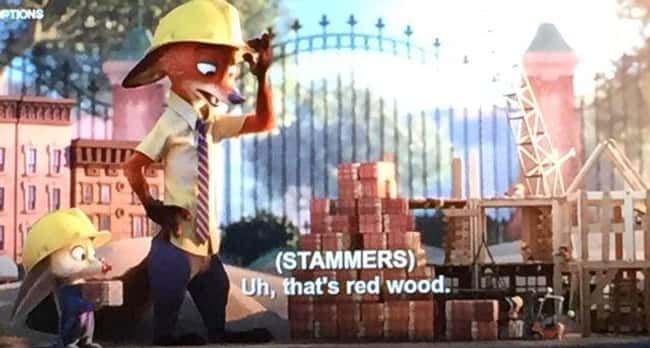 9. In the language selection screen for the Borat (2006) DVD, the screen flashes, and "Jew in facility" is repeated if you choose Hebrew. The subtitles read, 'You have been trapped, Jew! Keep your claws where they can be seen. Do not attempt to shift your shape.'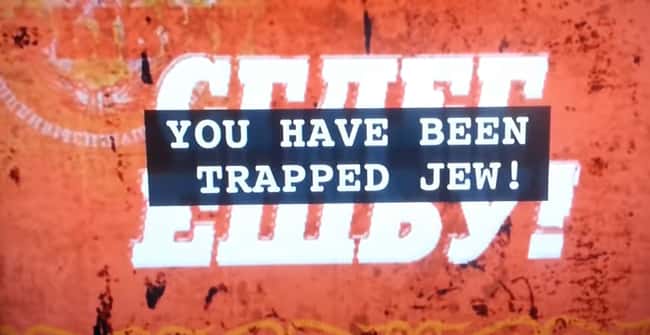 10. Each of the Joker's goons is given a codename during the bank robbery scene in The Dark Knight (2008), most of which are based on Snow White and the Seven Dwarfs. The Joker's codename is never revealed on screen, but if you watch the movie with the subtitles turned on, you'll find out it's Bozo.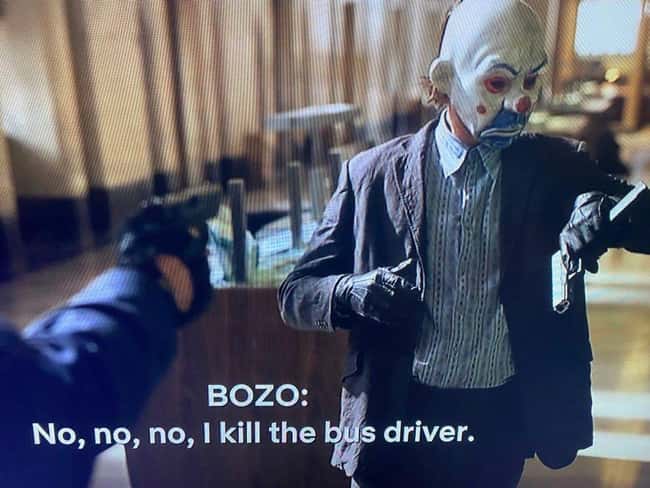 These secrets embedded in the subtitles are like buried treasures. The best examples of movie details that were secretly revealed in the captions were included in this list.