Critically acclaimed films make their makers proud. Directors typically want to disassociate and turn away from movies that turn out badly with the critics and the box office. But it is unimaginable that a directors would want to disown their own critically acclaimed films.
1. Steven Spielberg has no love for critically acclaimed Indiana Jones and the Temple Of Doom: The famous director has said that he is not proud of Indiana Jones And The Temple Of Doom. This is because the film portrayed India as a primitive land of cultists and savages.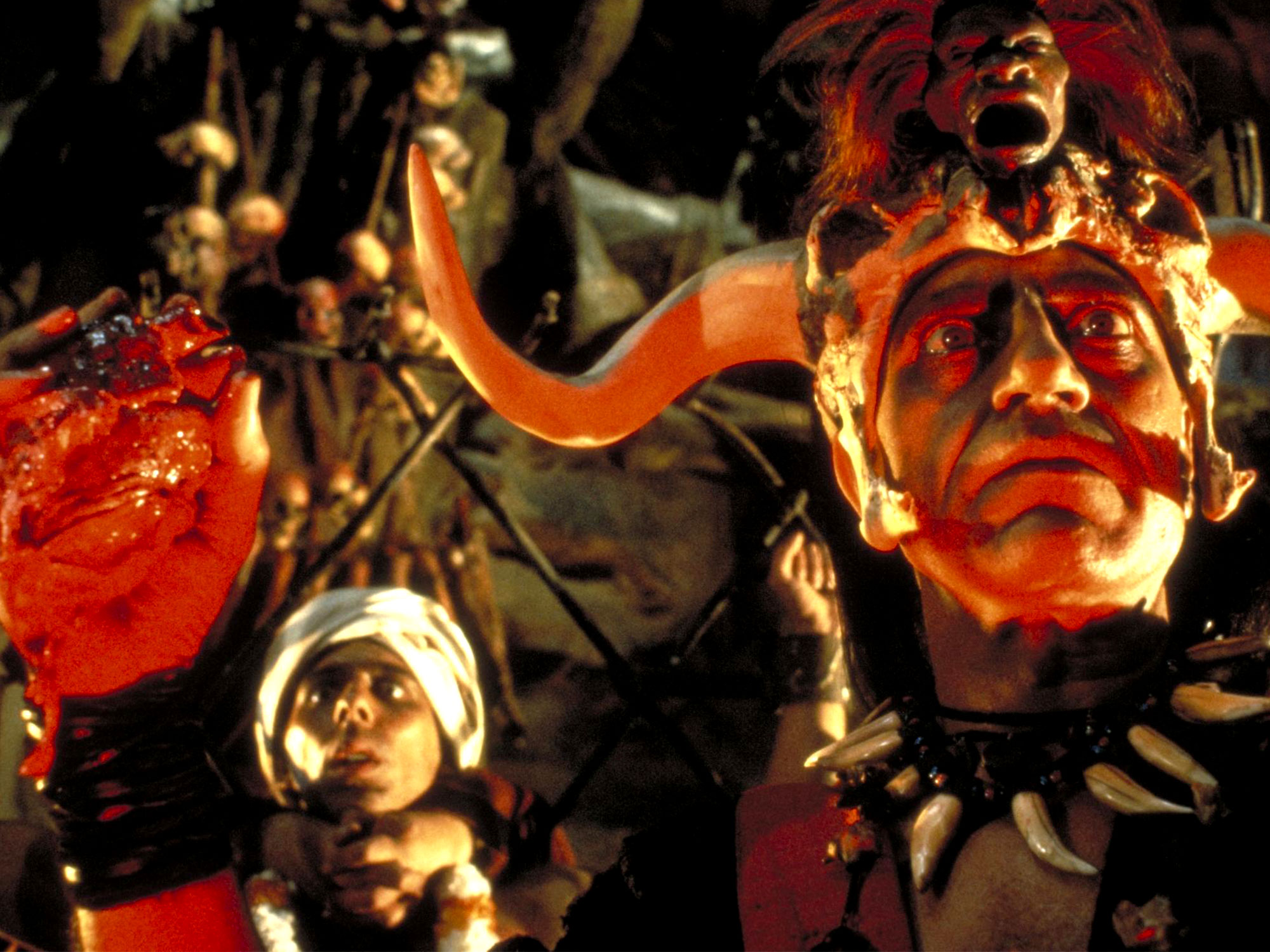 2. Joss Whedon is very uncertain about how he feels about Avengers: Age Of Ultron . Whedon spoke openly about the problems he faced with Marvel. Whedon said that he never wanted to make a movie on this scale ever again. He claimed that the experience nearly killed him.
3. Alfred Hitchcock was unhappy with Rope. The director wanted to experiment and create a film with extended scenes. Technical limitations meant that they could film only ten minutes at a time. Careful and skilled editing gave the movie the appearance of a seamless film. But Hitchcock was not happy with the results.
4. Critically acclaimed Annie Hall did not meet Woody Allen's expectations The film is considered writer-director Woody Allen's finest work. It is an inspiration for romantic comedies. But Woody Allen is disappointed that the movie is not how he had imagined it to be. He worked with his co-writer, Marshall Brickman, to deliver the movie as a free association of ideas.

5. Tony Kaye wanted to strike off his name from the critically acclaimed American History X. The script deals with the complex subject of white supremacy and the easy brainwashing of youngsters into such fanaticism. Kaye blamed New Line Cinema for interfering with his creative vision. In a bizarre state of events, he wanted his name changed to Humpty Dumpty.

6. Michael Cimino's Heaven's Gate still gets mixed reviews. Michael Cimino admitted that he didn't like movies and didn't know how to make them either. The audience greatly appreciated Cimino's first movie, Deer Hunter. His next movie, Heaven's Gate, was a box office debacle. It was a three-hour thirty-nine-minute film.
7. Robert Totten invented Alan Smithee for Death Of a Gunfighter. Alan Smithee is a pseudonym used by many directors if they do not want to be associated with a movie. During the filming, Richard Widmark, the lead actor, had a fallout with Robert. So, Don Siegel replaced Robert to appease Richard. Neither director wanted their name associated with the movie as Siegel did not want to replace Totten. But it was a critically acclaimed film.

8. Jud Taylor failed to create an impact with City In Fear. The idea was to explore the relationship between media and the sensationalizing of crime and serial killers to increase circulation. But this idea was lost on the producers. After filming wrapped up, they shot four additional scenes to add to the final cut.
9. Guillermo Del Toro was unhappy with the theatrical release of Mimic. Various sources have said that Del Toro had to fight to preserve his vision for the film. In contrast, producer Harvey Weinstein fought to make the movie scarier.

10. Stanley Kubrick was very disappointed with Fear and Desire. Kubrick is famous for his visionary work. In his early days, he made a movie called Fear and Desire, which bombed at the box office but was critically acclaimed. So, Kubrick tried to buy back all the prints of the movie.
Was this Article helpful?
Thanks for your feedback!