"Coming from your friendly neighborhood Spider–Man!" …
The 3rd Spider-Man movie is Officially on its way to be released soon, and fans want to see the Sinister 6 team in this movie on the big screen. 
With almost every studio dragging themselves out from Spider-man, it has been a hectic work to create the Sinister Six team that is both  worthwhile and firm. Some of the classic villains of spider-man like the Sandman and Electro, with a few, have already been seen in movies or inside other media. 
It is uncertain whether the upcoming nameless MCU Spider-Man 3 movie will introduce this super-villain squad to the fans. But it has been in the news that other movies that have been resumed by both the companies Sony and Marvel's contract. It is going to have Tom Holland's Spider-Man slated for an appearance in a crossover movie. 
So no one knows what to imply from this. 
Here is a list compiled by FandomWire of 10 villains who could end up in the Sinister 6. 
10. Vulture:
This character appeared in the movie Spider-Man: Homecoming. Played by Michael Keaton, he did an outstanding job of portraying the character vulture. 
The filmmakers of the movie have at least kept him alive, not like any other Marvel villains. 
To give a little twist in the movie, the post-credits scene featured Vulture as well as Scorpion. Vulture, when asked, didn't provide Peters' secret identity to the revengeful Mac Margan, aka Scorpion. 
Vulture has found respect for Peter Parker. 
So it will be a bit complicated for him to join the Sinister Six-lineup, but if it's ever formed, Vulture might be there.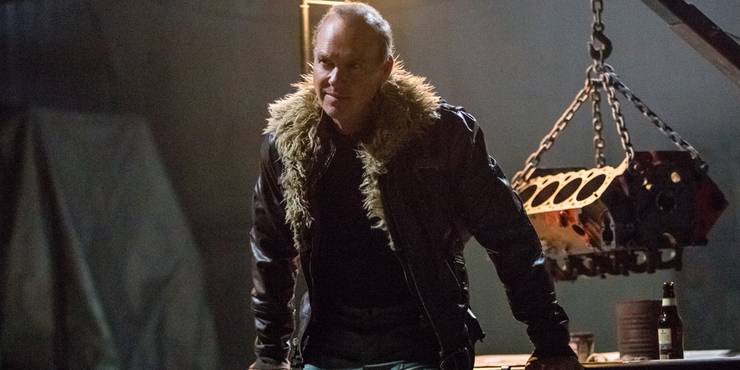 9. Mysterio:
Everyone who thought that Jake Gyllenhaal's Mysterio was dead at the end of Far From Home, then it's sure that fans may not have been paying deep attention to Marvel's storytelling formula. 
If the various fake-out deaths of Loki have taught viewer anything, it is that it's the character's entire gimmick is doing tricks and hallucinations. 
So it's almost definite that Mysterio will reappear and would join the Sinister Six.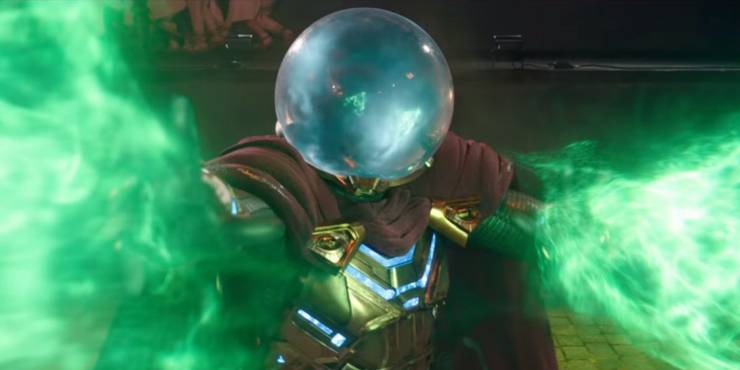 8. Scorpion:
In the Movie Homecoming, there was a comparatively small role for Mac Gargan, aka Scorpion, played by Michael Mando. 
But, eventually, Michael played the character very well with Scorpion's notes as to how he hated Spidey and his savage aptness towards him. Michael Mando also got a tattoo of a Scorpion at the back of his head. 
It easy to set up Scorpion's backstory.
As in his first appearance, his origin got a sponsor in none other than J. Jonah Jameson in a misinterpreted attempt to kill Spider-Man. 
Imagine if the producers go for the original J. Jonah Jameson way. It will really be a fantastic thing to see on screen. 
As J. K. Simmons has reprised his role, it will be fun watching him fund this mad Gargan.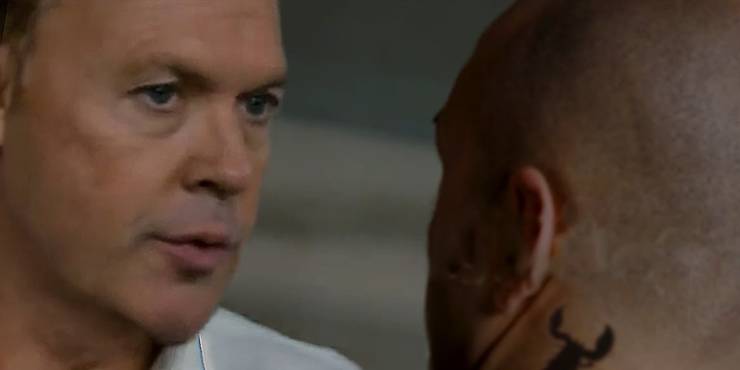 7. Shocker:
Technically there were two shockers in the Homecoming movie. First was Jackson Price, also known as "Montana" from the Enforcers. The second one who was the exact version of this character was Herman Schultz, played by Bokeem Woodbine. 
Shocker's weapons are made from the technology used by Crossbones in special gloves that blast high vibrations. 
If shocker is given an update to make him more terrifying, he would be a replacement for Electro in the team.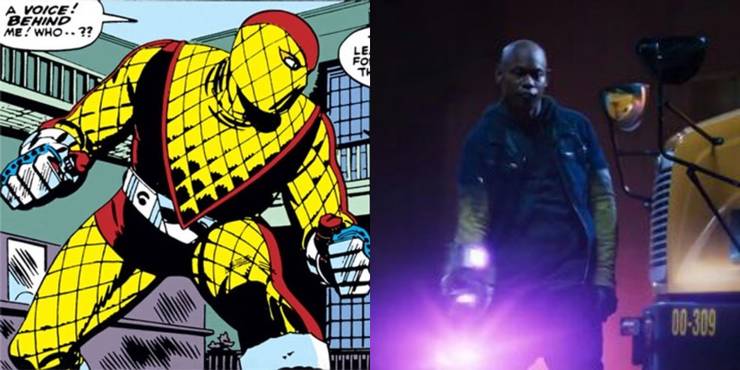 6. Prowler:
We have seen Donald Glover play Aaron Davis in the movie Spider-Man: Homecoming. 
Donald's character Aaron is best known as the uncle of Miles Morales, and as a disguised villain named "Prowler."
While his emergence as Prowler might not have been there.
But if Miles Morales makes his MCU debut, it's not crazy to imagine that he could even end up fighting Peter Parker's Spider-Man first. Though in the movie, he has been courteous and respectful towards Spider-Man. 
So among all the villains to make an appearance in the team, Prowler is least likely to enter the team, but not at all impossible.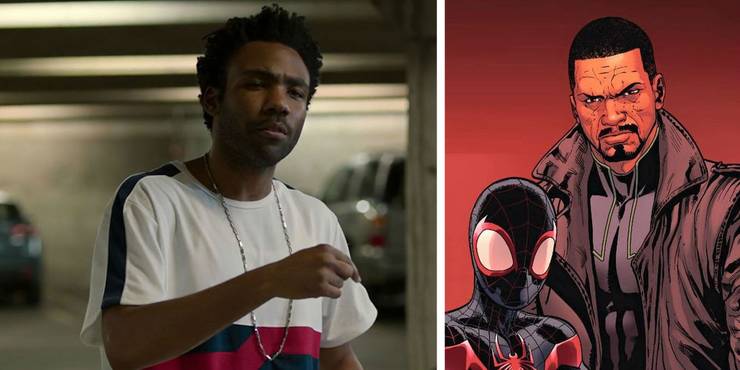 5.Tombstone:
In recent years, Tombstone has gained many names because of the phenomenal portrayal of the character in the recently declared the Spectacular Spider-Man. 
In the series, he eventually takes the role of King Pin, but with a different attitude. 
He is now seen in new media as more intelligent than his first embodiment, but alsa at the same time, as deadly as he originally used to be. 
Having durable skin and razor-sharp teeth' Tombstone can be a perfect fit for the team.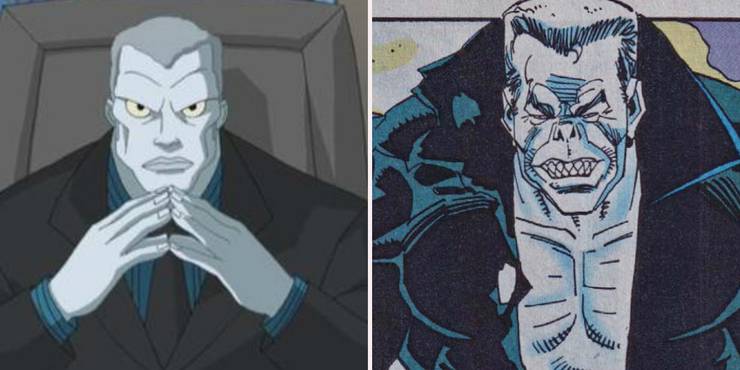 4. Beetle:
The beetle was not originally a foe to Spider-Man. 
Recently he has been highlighted more in the Spider-Man comics. Beetle eventually got his fame from the animated show named the Ultimate Spider-Man, showing him a bit of a getaway character.
The super-high-tech armor he owns isn't a big deal for Marvel to make, and thus he can be a part of the team.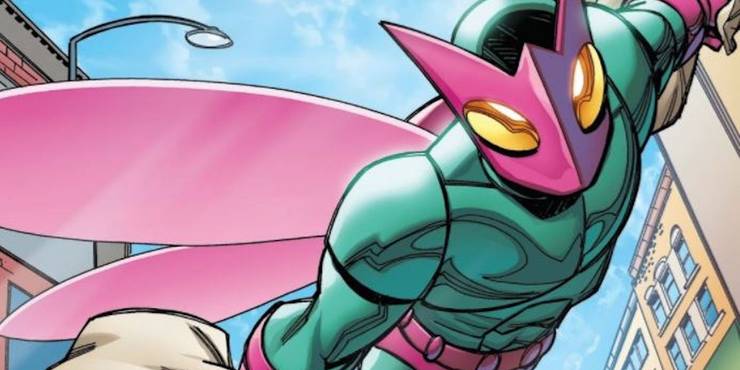 3. Sony Villains:
Though the Sony is holding the Spider-Man franchise in captive. They have at least made a firm predictable fragment, with the movie Spider-Man: Into the Spider-Verse being a perfect film and Venom shattering the box office records. There are a lot of rumors about a multiverse in the MCU. 
If Sony and Disney would be excellent to each other, It's possible that one day Venom and Carnage would make there way into the MCU. 
Recently, with the Morbius trailer's release, few things got fans' eyes, and a lot of questions were raised. 
Like the one question. What was Michael Keaton doing in the trailer? Or Tobey Maguire's Spider-Man's poster labeled as "murderer," which includes the reference of Far From Home movie. 
It's really a fiasco of question. Is it a hint that a crossover is confirmed?
Well, nothing less can be expected from Sony, and we hope to see an MCU crossover.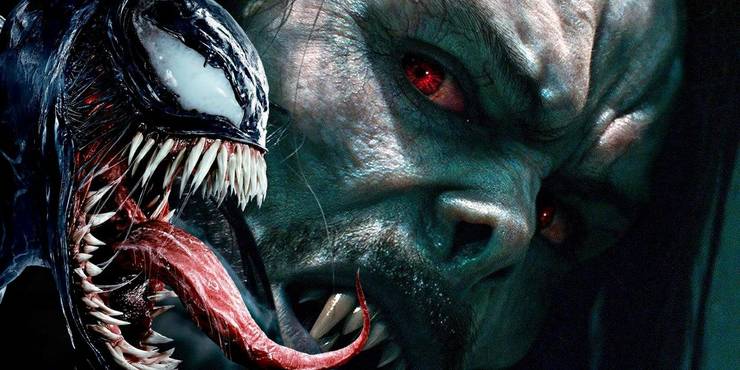 2. Kraven The Hunter:
Both director Jon Watts and actor Tom Holland have been promoting for Kraven The Hunter to appear in their movies and to be played by Jason Momoa. 
It's almost sure that at this point in time, Kraven is going to be the main villain for Spider-Man 3, as his identity of Peter Parker was disclosed. 
It's uncertain if Kraven will be hired to kill peter or hunt him down on his own coincide. 
But if he becomes the big baddie of the 3rd movie, he'll be having enough story-line to hop into the Sinister Six. 
According to the comics, he is one of the team's founding members.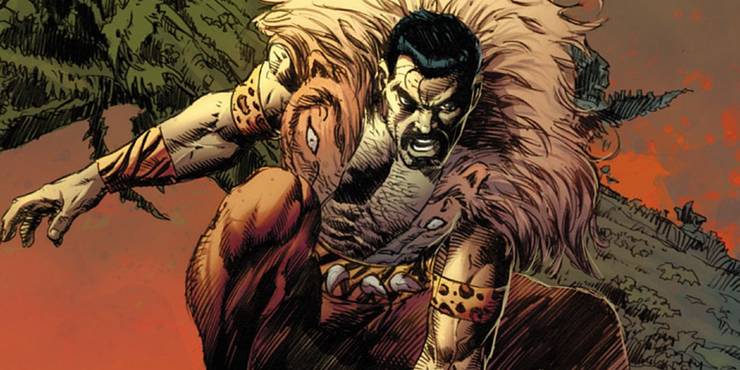 1. Doctor Octopus:
We all know the fact that a Sinister Six line-up would be incomplete without Doc Ock in it.
He is one of Spidey's top three nemeses, and his most significant donations into the life of Spider-Man was torturing him with the creation of the Sinister Six. 
Doc Ock has appeared not only in movies like Into the Spider-Verse and Spider-Man 2 but has also seemed effectively everywhere, such as the Insomniac's Spider-Man game on PS4. 
The character has been portrayed very well in all renewals. 
Fans are requesting Mark Hamill to join the Marvel Cinematic Universe as the mad scientist Doctor Octopus.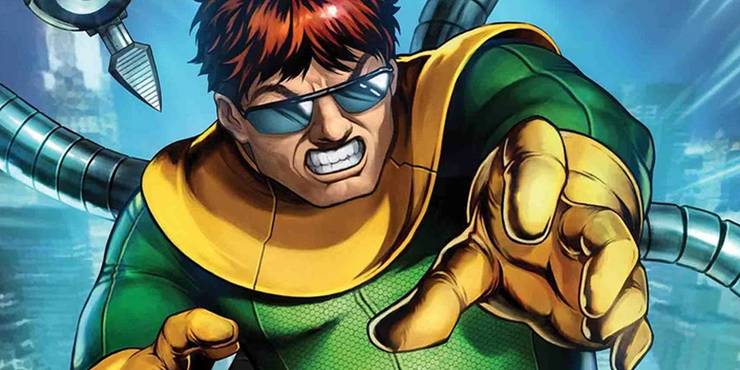 Source: RAFAEL SARMIENTO