Some TV couples look so dreamy that we almost get into believing that they would last forever. However, we get something least expected, their breakups. After becoming emotionally invested in the fictional love lives of characters, it's heartbreaking to see the couples that you were rooting for decide to part ways.
However, there are certain TV breakups that are the picture of maturity, whereas others make you want to throw your TV off the window. Here are some of the best and worst TV breakups of all time
1.
Mature: Alexis and Ted on Schitt's Creek (Season 6, Episode 8, "The Presidential Suite")

Alexis and Ted's split was a shock to many viewers. Their breakup could have been really painful but they handled it so well.
2.
Not so mature: Ross and Rachel on Friends (Season 3, Episode 15, "The One Where Ross and Rachel Take a Break")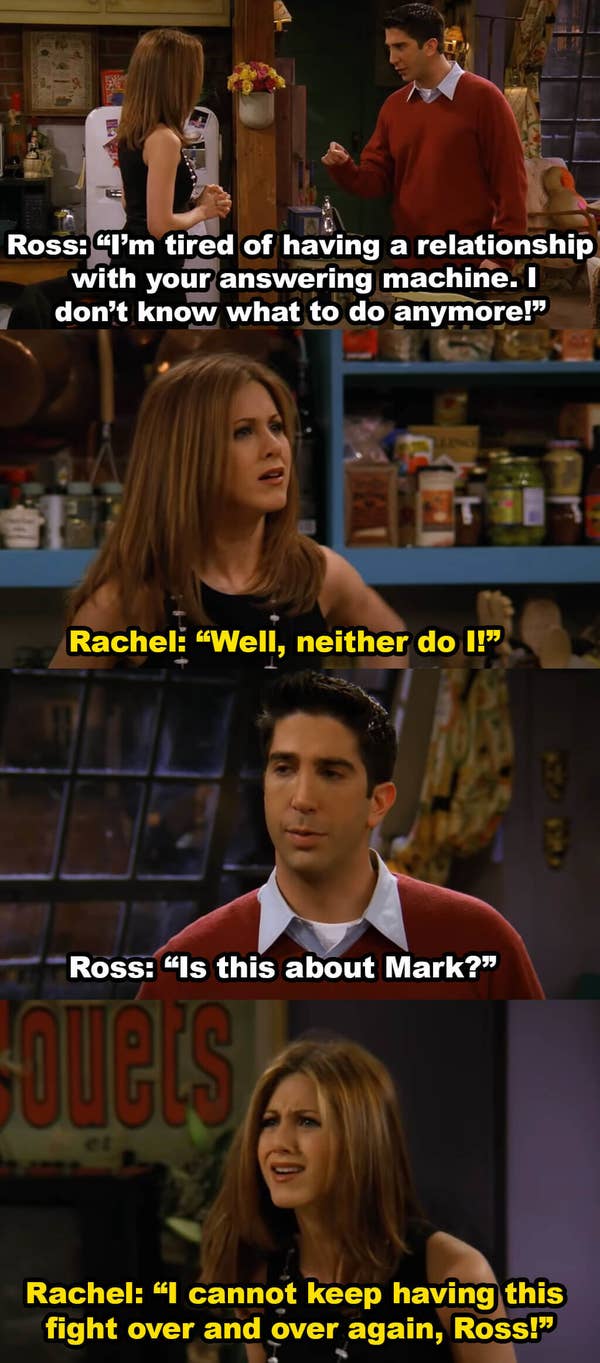 A "break" is definitely a type of breakup. However, that still doesn't excuse Ross's sleeping with another woman. That was clearly a sign that he didn't see a future with Rachel.
3.
Mature: Brooke and Lucas on One Tree Hill (Season 4, Episode 1, "The Same Deep Water as You")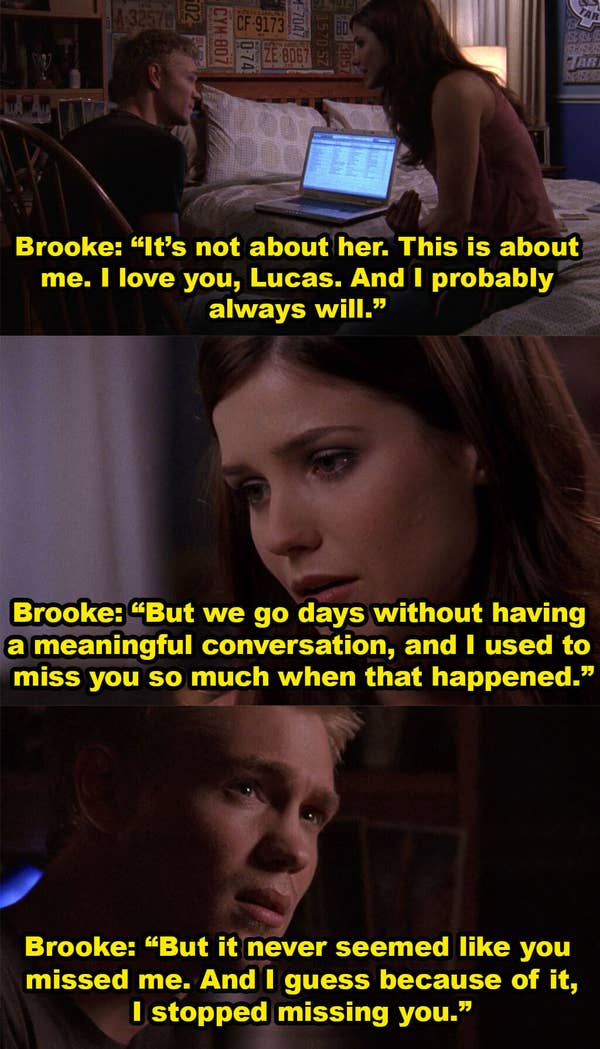 Brooke knew what she wanted to say, and instead of making it about Peyton, she made it about the way she felt in their relationship and that's just beautiful.
4.
Not so mature: Cece and Schmidt on New Girl (Season 1, Episode 24, "See Ya")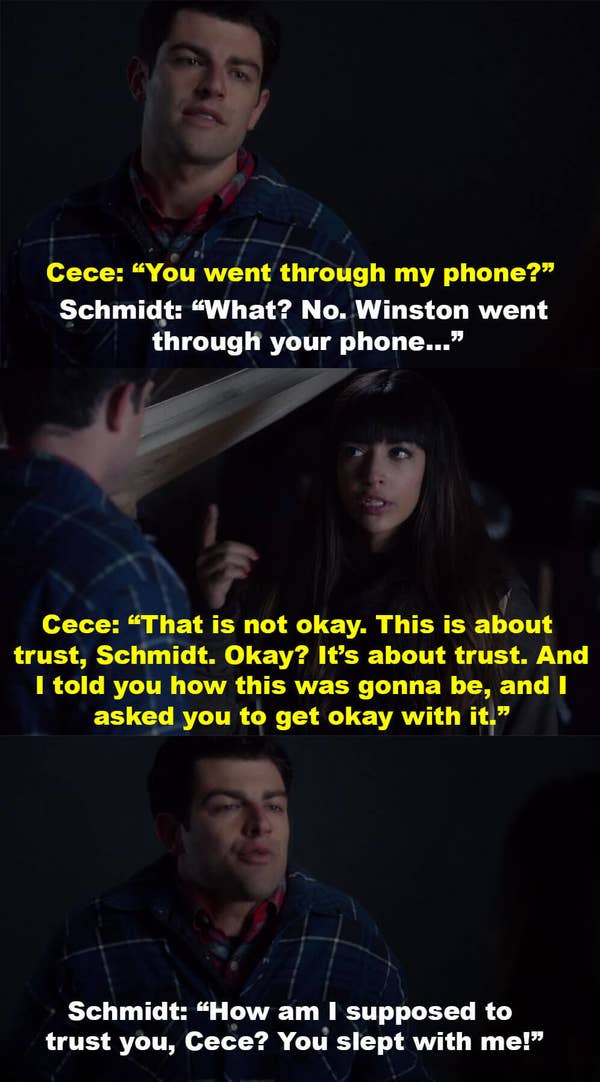 it was infuriating to see Schmidt insult Cece and himself at the same time. He had no right to accuse Cece of something when it was really his own lack of self-confidence that was the problem.
5.
Mature: Scott and Allison on Teen Wolf (Season 2, Episode 12, "Master Plan")

Scott acted like a gentleman when he learned that Allison needed time apart and gave her all the space she needed, even if he didn't want to spend time apart himself.
6.
Not so mature: Bonnie and Jeremy on The Vampire Diaries (Season 3, Episode 7: "Ghost World")

Bonnie was all mature in handling her breakup but Jeremy was a jerk in cheating on Bonnie with a literal ghost and never telling her about it until after the whole thing was over.
7.
Mature: Dre and Bow from Black-ish (Season 4, Episode 21, "Blue Valentime")
You can really feel the pain and the love and the heartbreak and the confusion, and it's both more mature and effective than watching Dre an Bow fight again.
8.
Not so mature: Mutt and Alexis on Schitt's Creek (Season 2, Episode 6, "Moira vs. Town Council")

Matt and Alexis' relationship was doomed to end, given their differences in communication styles, and neither should've had to change who they were to stay together.
9.
Mature: Vanya and Sissy on The Umbrella Academy (Season 2, Episode 10, "The End of Something")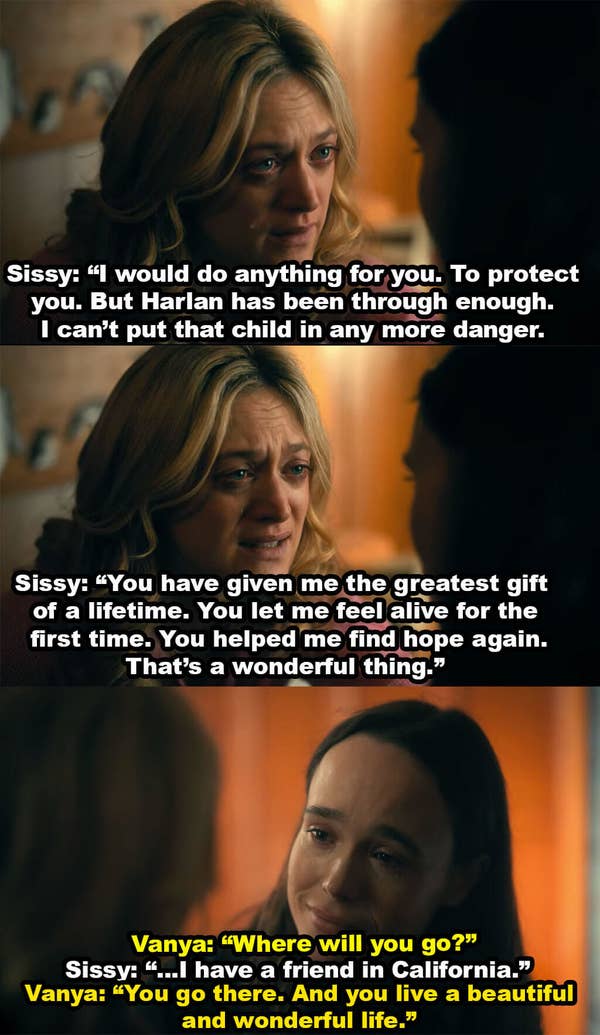 Vanya and Sissy's break up taught us that no one should ever compromise their own safety for a relationship or ever leave behind their entire life and family for it.
10.
Not so mature: Damon and Elena on The Vampire Diaries (Season 5, Episode 16, "While You Were Sleeping")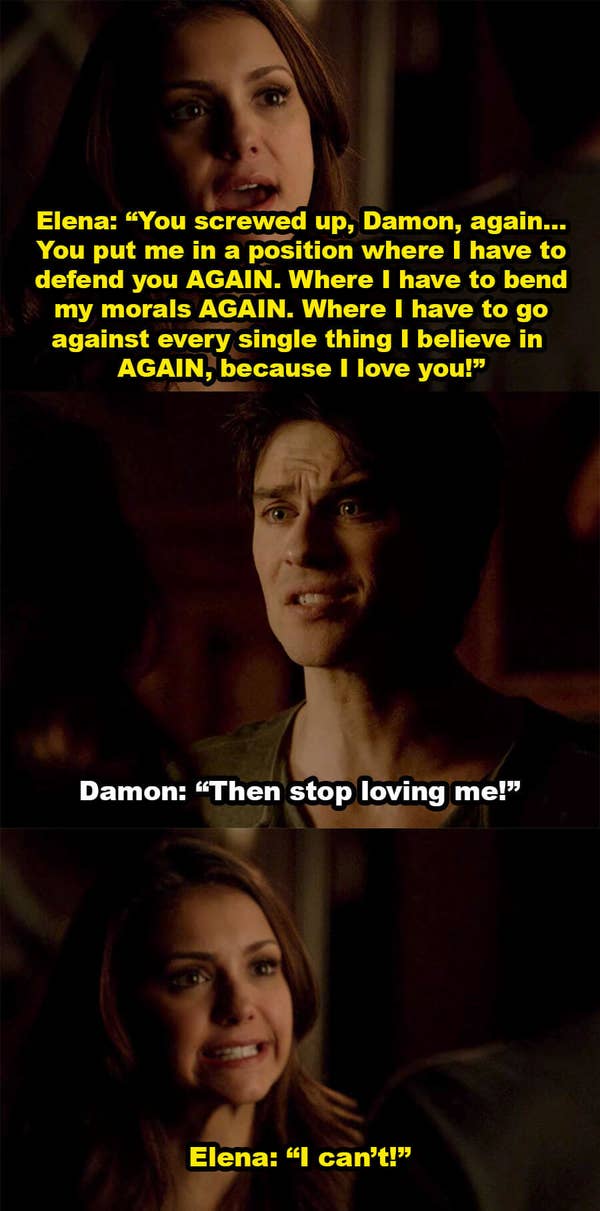 Damon and Elena argued about how their last breakup caused Damon to go on a killing spree and kill Elena's friend, and agree that they should break up, but they end up sleeping together again anyway.
11.
Mature: Nick and Jess on New Girl (Season 3, Episode 20, "Mars Landing")

Nick and Jess were smart enough to realize that their friendship was healthier and better than their relationship, and went back to being friends. Both of them put their time and effort into it
12.
Not so mature: Riley and Buffy on Buffy the Vampire Slayer (Season 5, Episode 10, "Into the Woods")

Riley was awful, and so was this breakup. Riley did not deserve a proper goodbye for what he did to Buffy, and it's great that he didn't get one
13.
Mature: Drew and Amy on Parenthood (Season 5, Episode 15, "Just Like at Home")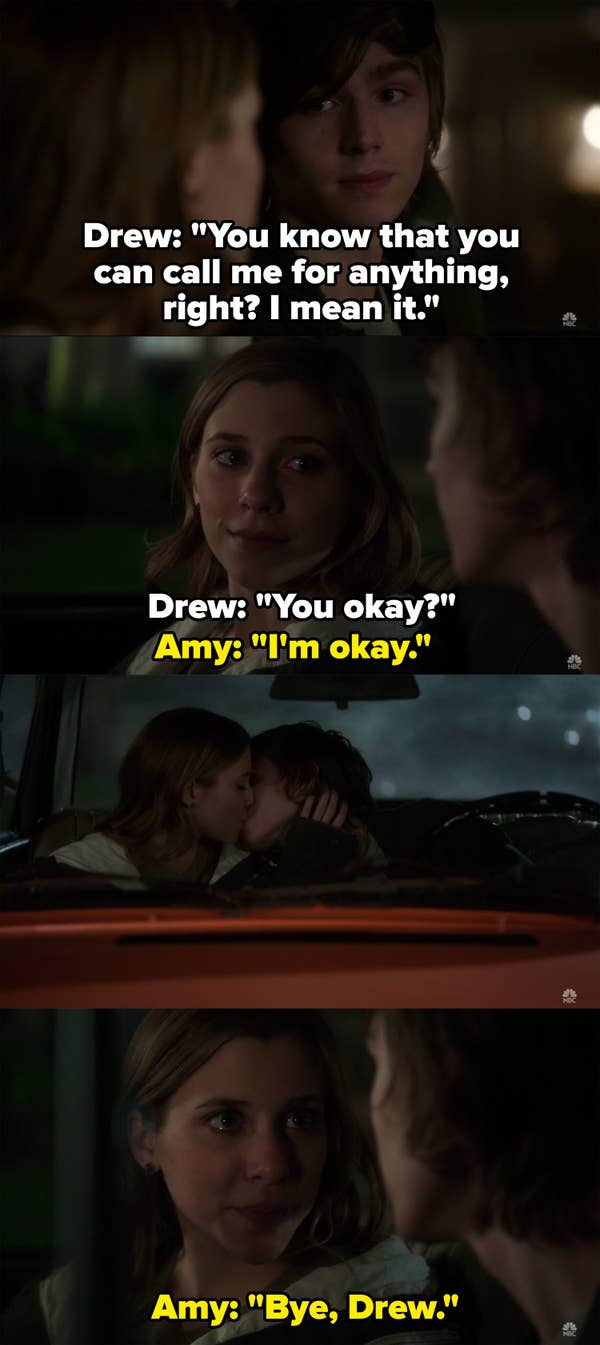 Drew realized that the relationship wasn't healthy, and Amy eventually understood that she couldn't hide from her problems forever.
14.
Not so mature: Alex and Jo on Grey's Anatomy (Season 16, Episode 16, "Leave a Light On")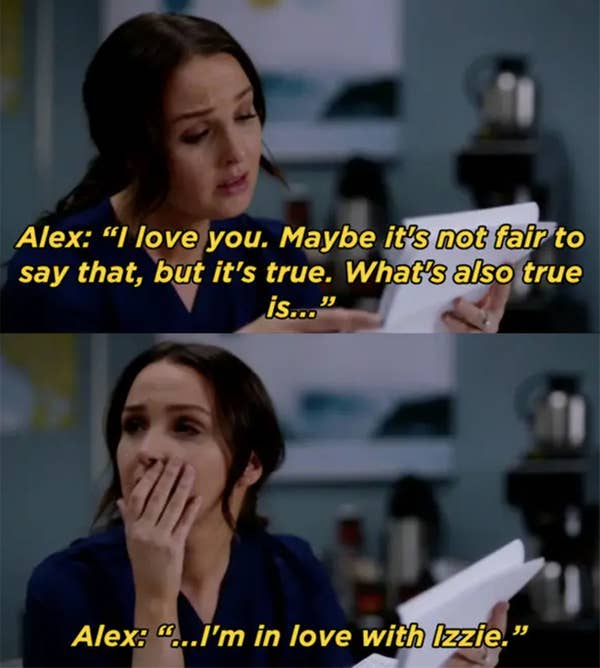 Due to Justin Chambers' exit form the show, the makers gave an erratic turn to his character Alex. They simply left a note for Jo saying that Alex has left her to go raise their children.
15.
Mature: Logan and Veronica on Veronica Mars (Season 3, Episode 9, "Spit & Eggs")
Logan and Veronica's relationship wasn't healthy for either of them. It helped them have a more mature relationship when they eventually got back together years later.
16.
Not so mature: Rory and Dean on Gilmore Girls (Season 1, Episode 16, "Star-Crossed Lovers and Other Strangers")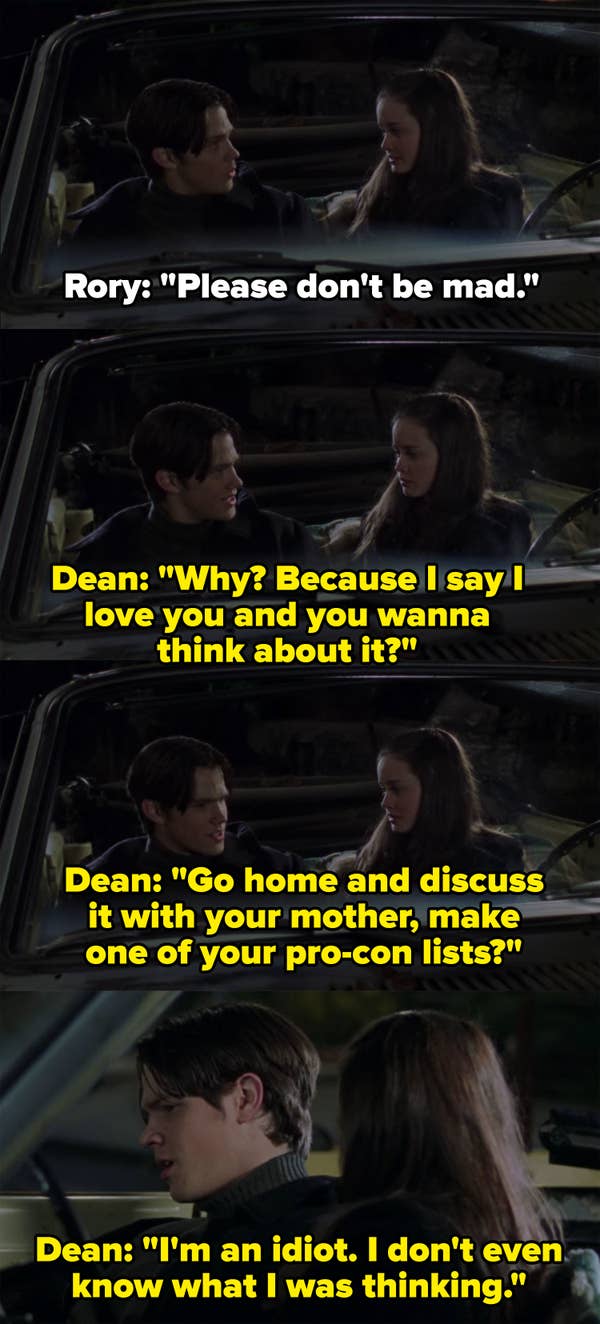 Who on Earth builds their high school girlfriend a car for their three-month anniversary, professes their love, and then dumps her?
17.
Mature: Samantha and Richard on Sex and the City (Season 5, Episode 3, "Luck Be an Old Lady")

Samantha choosing herself and her own happiness was the best possible thing that could happen after Richard cheated on her.
18.
Not so mature: Ted and Victoria on How I Met Your Mother (Season 1, Episode 18, "Nothing Good Happens After 2 A.M.")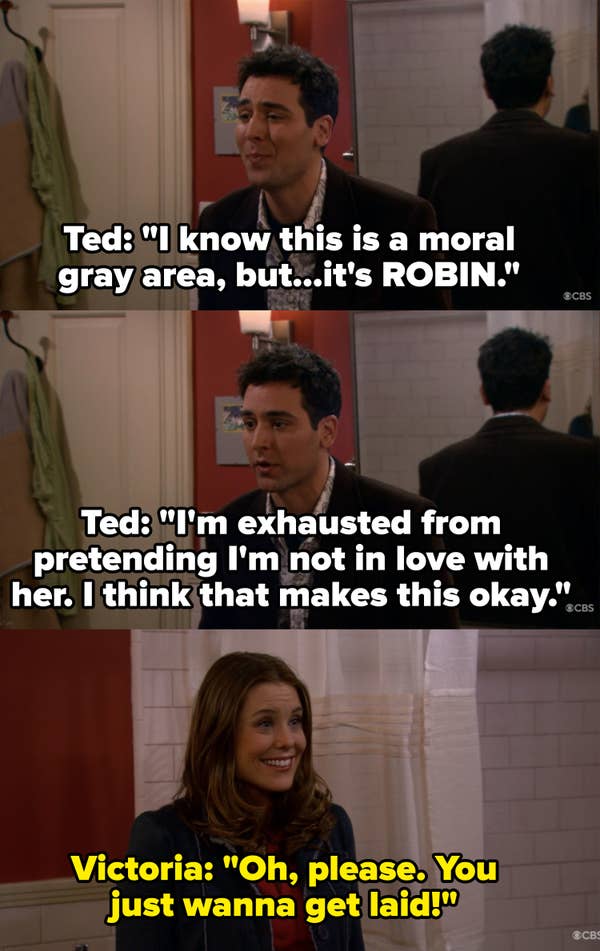 Ted trying to justify his cheating by saying that Robin was "the one" just summed up how insufferable he was as a character.
19.
Mature: Lola and Miles on Degrassi: Next Class (Season 3, Episode 6, "#ThatFeelingWhen")

Lola understood the complexity of the situation and never once pressured Miles to leave Tristan for her, and Miles made it clear how much he still cared about her even if they couldn't be together.
20.
Not so mature: Kelly and Ryan on The Office (Season 4, Episode 2, "Dunder Mifflin Infinity")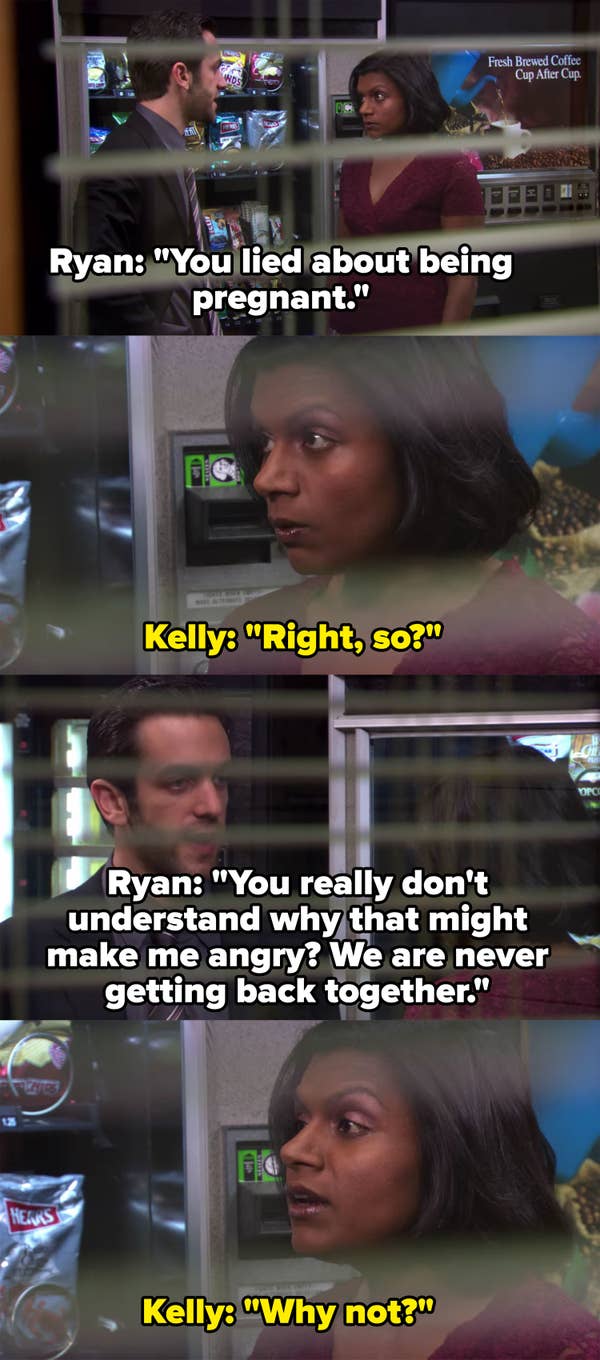 Let's be honest — we've probably all had an awful on-and-off relationship like Ryan and Kelly's at some point (though hopefully not this terrible).
Which according to you are the best and worst TV breakups of all time? Share with us in the comment section!
Source: BuzzFeed