"Heroes Are Made By The Path They Choose, Not The Power They Are Graced With."
The Year was 2019, when the last movie of the Marvel Cinematic Universe got released.
Spider-Man: Far From Was was the movie that earned a tremendous amount at the box office, thus ending the third phase of the MCU universe.
But even before Spider-Man became the last movie Avengers: Endgame was released.
Which was one of the biggest MCU movies so far, earning a significant amount at the box office.
All of us are well aware of Endgame's events, like Tony Stark, aka Iron-Man, sacrificing himself to save the world from Thanos.
Captain America, on the other hand, grew old and retiring.
Black Widow as well died alongside to save the Universe from Thanos.
This long journey of the infinity saga was once created back in 2008 by Iron-Man's first movie coming to the big screen.
Since then, there have been 23 films that got released.
So after the end of phase 3, Marvel moves along towards phases 4 and 5 and moves away from its original Avengers.
But Marvel plans to introduce more and more characters from the pages of Marvel Comics into the Marvel Cinematic Universe.
As the MCU is planning to pick up its footsteps in the next to phases, it's Universe will expand into Multiverse.
Various new characters are going to be added into this mix starting from 2021.
They will play a tremendously important part in the story that Marvel wants to tell us fans.
The fans have to keep in mind while going through this article because the mutants and the Fantastic Four are not added in the list, because so far, there has not been any official news confirming their quick arrival.
Kevin Feige, the president of Marvel Studios, had only said it verbally that the Fantastic Four and the mutants will be in Marvel.
But eventually, their arrival will take time.
As for the other superheroes on this list, they will be a part of MCU's next two phases.
For that, we at FandomWire have primary evidence and confirmations for their quick entry.
As a matter of fact, by 2022, we fans are going to have a good look at all of these superheroes making their marvel cinematic universe debut.
So we at FandomWire, though, why not show our fans who these 11 crucial characters will make their debut in phases 4 and 5.
Sounds interesting…
So here are those characters.
1. Black Knight:
2. Eternals:
3. Shang-Chi:
4. Ms. Marvel:
5. She-Hulk:
6. Moon Knight:
7. Blade:
8. Ghost Rider: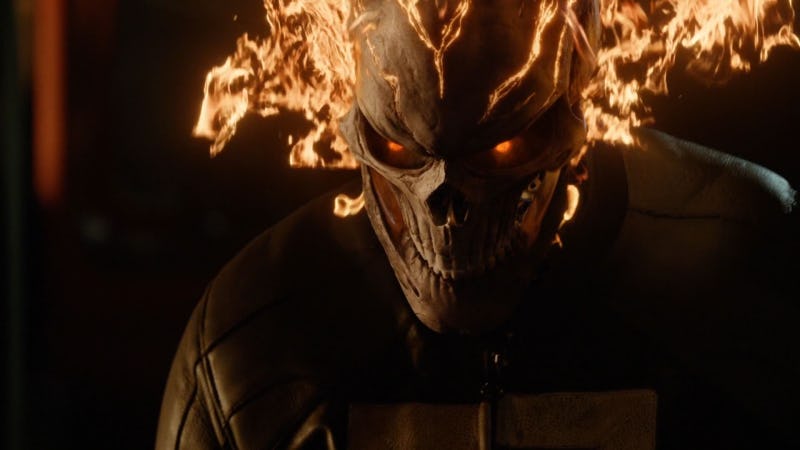 9. Namor the Submariner:
10 Nova:
11. Captain Britain:
These are some of the sickest ass superheroes that will be a part of Marvel Cinematic Universe phases 4 and 5.
We are eagerly waiting for these two phases to come soon in 2022.
Though a few superheroes, we are aware of who is going to play these roles.
But heroes like Mrs.Marvel, Moon Knight, Ghost Rider, Nova, and Captain Britain are unaware of who will be portraying their roles.
So what do you think?
Which among these amazing superheroes is your favorite? and for which superhero are you most excited about to see in the next two phases?
Do let us know in the comment section down below.
Source: Quirky Byte
Was this Article helpful?
Thanks for your feedback!