Every week, if you're only looking forward to Wednesdays, let me tell you that you're obsessed with Loki. One cannot help but fall in love with this enthralling enigma that's releasing a portion of its mystery every week. Kevin Feige has called Loki "tremendously important" and said that it will have more impact on the MCU than any of the shows so far.
But it's not just the storyline that has us captivated and begging for more. Marvel Studios have roped in a terrific cast for Loki for whom we're all getting crazy about. Here are some insights into how they landed their roles and what all went behind before they were cast in the show:
1. When first auditioning for his role in MCU, Tom Hiddleston went out for Thor. However, Tom was Thor's director Kenneth Branagh's eventual choice for Loki because of his harm and flexibility as an actor 
2. Loki is not the first time Tom Hiddleston and Owen Wilson are sharing screen. If you love seeing them together, we recommend you to watch the 2011 movie Midnight in Paris where
Owen played the main character Gil, and Tom played F. Scott Fitzgerald. 
3. Tom Hiddleston, Wunmi Mosaku, and Gugu Mbatha-Raw went to the same drama school, the Royal Academy of Dramatic Art. They even graduated within a few years of each other.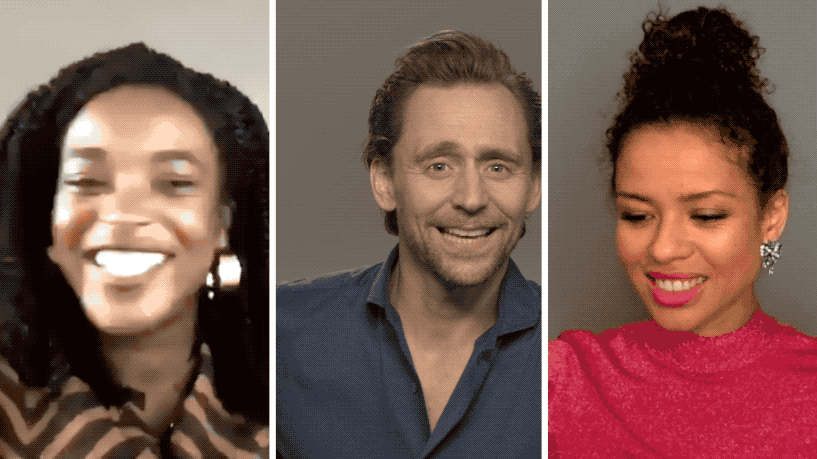 4. Before joining the MCU, Owen Wilson had very little knowledge of MCU and wasn't really a big "fan"
5. To educate him about the whole MCU mythology and Loki's timeline, Tom Hiddleston would sit down with Owen Wilson on the sets of Loki and explain the parts. He was such a good MCU teacher, that Owen even invited Tom once to his house to continue the lecture which ran till midnight.
6. Wunmi Mosaku who plays Hunter B-15 in the series did not have the luxury to listen to Professor Hiddleston's MCU lectures. She was however mentored by
Kate Herron who is the show's executive producer, and director.
View this post on Instagram
7. According to Tom, Avengers: Infinity War was the end of his journey in MCU. He was intimated about Loki's TV series in the spring of 2018, just a few weeks before Avengers: Infinity War hit movie theaters.
8. The casting process of Loki was so confidential that when Wunmi Mosaku sent her audition tape for Loki, she wasn't even aware of what project she was actually auditioning for. When she got a call from her agent saying that she had been cast for Loki, she was like, 'When did I audition for Loki?' 
9. Gugu Mbatha-Raw on the other hand had actually auditioned for several Marvel projects before she finally cast for Ravonna Renslayer.
View this post on Instagram
10. Gugu watched the entire Infinity Saga out of excitement as soon as she was selected for the role of
Ravonna Renslayer
11. Because the filming of the show was done during the pandemic, the schedules of all actors remained very tight. However, Tom Hiddleston insisted on remaining on the set with the "day-players" (actors hired on a daily basis) just to read lines to them from off-screen.
12. The scene from episode 1 that has Loki trying his magic in the courtroom for escaping the TVA was difficult for Wunmi and Gugu to film. The two would repeatedly catch each other's eyes and burst into laughter. 
13. The gray crewcut that Mobius sports in the show was actually suggested by Owen Wilson. He wore a similar hairstyle for the series Documentary Now.
14. The first time Director Kate Herron met Tom Hiddleston to talk about Loki, the two had an intense 5 hour-long conversation about the show.
View this post on Instagram
15. Although Marvel hasn't established a confirmation on the second season of Loki, Tom Hiddleston says that he is open to continuing playing Loki in the future.
View this post on Instagram
Follow us for more updates on entertainment and celebrities on Facebook, Twitter, Instagram, and Letterboxd