Looking at how these fictional pet owners treat their furry companions, one could easily feel like drafting a mail to PETA. Take a look at our 15 worst fictional pet owners:
1. Doc Brown – BACK TO THE FUTURE II
One should never use their dog to perform scientific experiments, especially when they're dealing with time travel.
2. The Grinch – HOW THE GRINCH STOLE CHRISTMAS
Grinch's grievance against the people of the valley below his mountain was reasonable. However,  keeping his pet dog in that desolate snowy cave wasn't a justified act.
3. Ron Burgundy – ANCHORMAN: THE LEGEND OF RON BURGUNDY
It was pretty irresponsible of Ron Burgundy to let his 12-pound dog eat an entire wheel of cheese. Moreover, he drove around with his dog in the front seat unsecured.
4. Açe Ventura – ACE VENTURA: PET DETECTIVE
It's pretty admirable that Ace has rescued so many animals from places where they weren't being taken care of. However, are these creatures really happy in his cramped apartment?
5. Emily Elizabeth – CLIFFORD THE BIG RED DOG
Clifford the big red dog is the size of a dinosaur. Does Emily even have the resources to take care of him? Imagine living in the neighborhood where this monster takes his massive bowel movements.
6. Jon Arbuckle – GARFIELD
Throughout the 46 years since we've known him, Garfield hasn't once had cat food. Also, 46 years? Cats can live as long as 18-20 years at the max. The original Garfield died and has been replaced a dozen times over at this point.
7. Shaggy – SCOOBY-DOO, WHERE ARE YOU!
Hand down Shaggy is one of the worst pet owners. Many accuse him of getting high with his pet Scooby. No pet owner in their right mind eats their dog's treats.
8. Eustace Bagge – COURAGE THE COWARDLY DOG
Eustace for some reason is full of rage which he takes out on his timid pink dog. This psychopath traumatizes his dog and then admonishes him for being "cowardly".
9. The Starks GAME OF THRONES
Each Stark child, including Jon Snow, was given a direwolf pup at the start of the series and were told to take care of them. By the show's end, only one of these characters still had their wolf, Ghost, the rest are either dead or released.
10. Mickey Mouse – DISNEY
It's hard to determine if Pluto is the same species as Goofy. However, as soon as Goofy shares a scene with Pluto, it becomes incredibly awkward. It's hard to understand why Mickey has him as his pet.
11. Billy Peltzer – GREMLINS
There are only three rules when caring for your Mogwai and you couldn't even make it a week before your town was all but wiped out by the tiny cretins.
12. Homer Simpson – THE SIMPSONS
Greyhounds are a kind of breed that needs a lot of exercise. Despite the needs of the breed, Homer's dog 'Santa's Little Helper' gained a comedic amount of weight due to his negligence.
13. Charlie Brown's parents – PEANUTS
Although he takes good care of Snoopy but out in the snow is no place to leave your dog. If you're cold, they're cold too so take them inside.
14. Granny – LOONEY TUNES
Granny is evidently too ancient to care of this little birdie. She is so unaware of her surroundings that she can't even see that the little yellow bird is being hunted at all times by a cruel tomcat.
15. Mr. Mertle – THE SANDLOT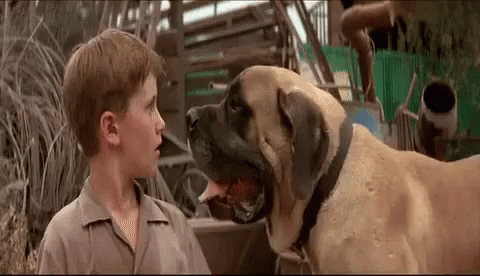 Mr. Mertle's dog Hercules gets no good care. He leaves him outside in his dirty backyard all day. Moreover, Hercules chews on every toy and piece of sports equipment that comes into his sight.
Follow us for more updates on entertainment and celebrities on Facebook, Twitter, Instagram, and Letterboxd