Oftentimes, actors get so invested in their characters, especially with their romantic leads, that they tend to develop feelings for each other. Apparently, they were told "Cut" in the reel world but couldn't hear it in the real world. These are the 15 romantic character leads that decided to make a life outside of the realm of cinema!
1. Freddie Stroma and Johanna Braddy met for the first time while filming the first season of
Unreal
(2015). Funnily enough, their characters called off their engagement in the show, but the actors got engaged for real in 2016.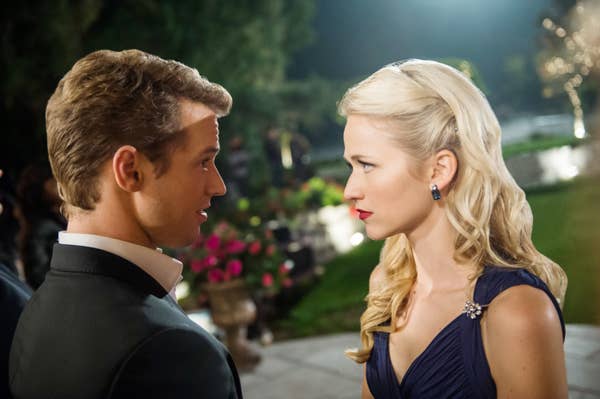 2. Bob Morley and Eliza Taylor kept their relationship hush-hush for about six years while playing Clarke and Bellamy on The 100. They were never an official couple on it but were a popular ship by the fans.
3. Jesse Plemons and Kirsten Dunst played a married couple in Fargo Season 2, and in 2015, they came together as a real-life couple after Dunst went through a bad breakup.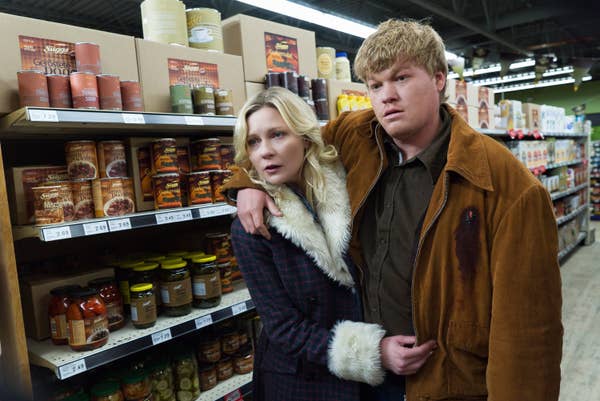 4. Penélope Cruz and Javier Bardem met first in 1992 while filming
Jamón, Jamón. 
Still,
it wasn't until they reunited for 
Vicky Cristina Barcelona 
(2008) as a married couple that they actually started dating and got married in 2010.
5. Hugh Dancy and Claire Danes met on the sets of Evening in 2007, and started dating soon after, and eventually got married in 2009.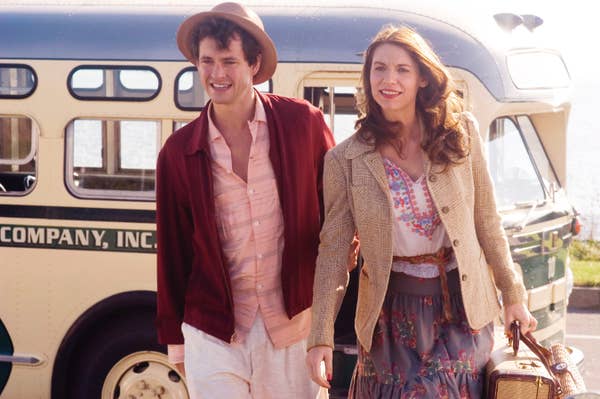 6. David Giuntoli and Elizabeth Tulloch kept their relationship a secret while filming Grimm until 2014.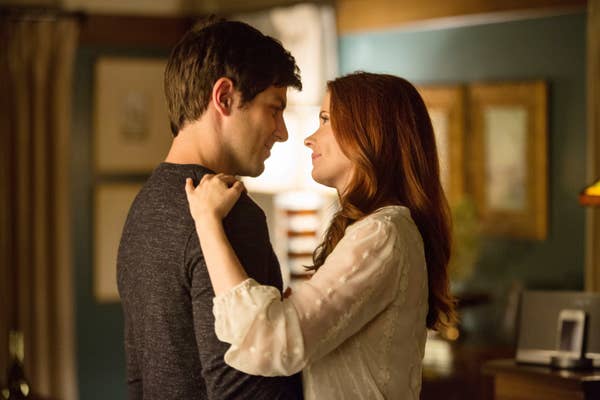 7. Ryan Reynolds and Blake Lively, one of Hollywood's most beloved couples, met while filming Green Lantern in 2010 and married in 2012.
8. In reality, Mila Kunis and Ashton Kutcher first met on the sets of That 70s Show, but they didn't start dating until 2012. 
9. Natalie Portman and her now-husband, 
Benjamin Millepied, met on the sets of Black Swan in 2010.
10. One of Hollywood's most private couples, Ryan Gosling and Eva Mendes, met in 2011 during the pre-production of The Place Beyond the Pines and have been together since.
11. Tom Hanks and his now-wife, Rita Wilson, met when she had a guest appearance on
Bosom Buddies
 in 1981. But still, they both didn't fall in love with each other until they reunited to play the romantic leads in 
Volunteers
 in 1985. As Hanks phrased, "we just looked at each other and — kaboing."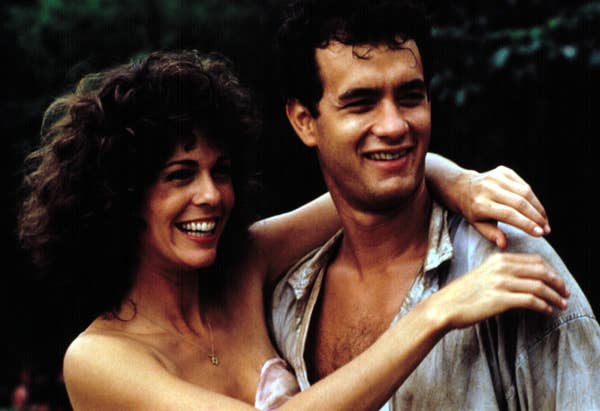 12. Josh Dallas and Ginnifer Goodwin were both newly single when they met on the set of
Once Upon a Time
 in 2011. By cosmic intervention or something, a year later, they were officially together. 
13. Nicole Ari Parker and Boris Kodjoe met in 2000 on the set of
Soul Food
 and decided to keep their relationship as a long-distance one even after his character was written off.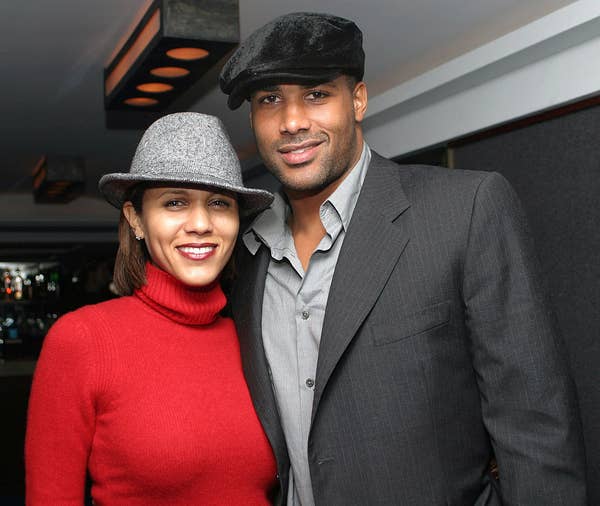 14. Jennifer Lopez and Ben Affleck dated for a little over two years after completing 2002's Gigli, but now they have finally decided to give their relationship a second chance in 2021.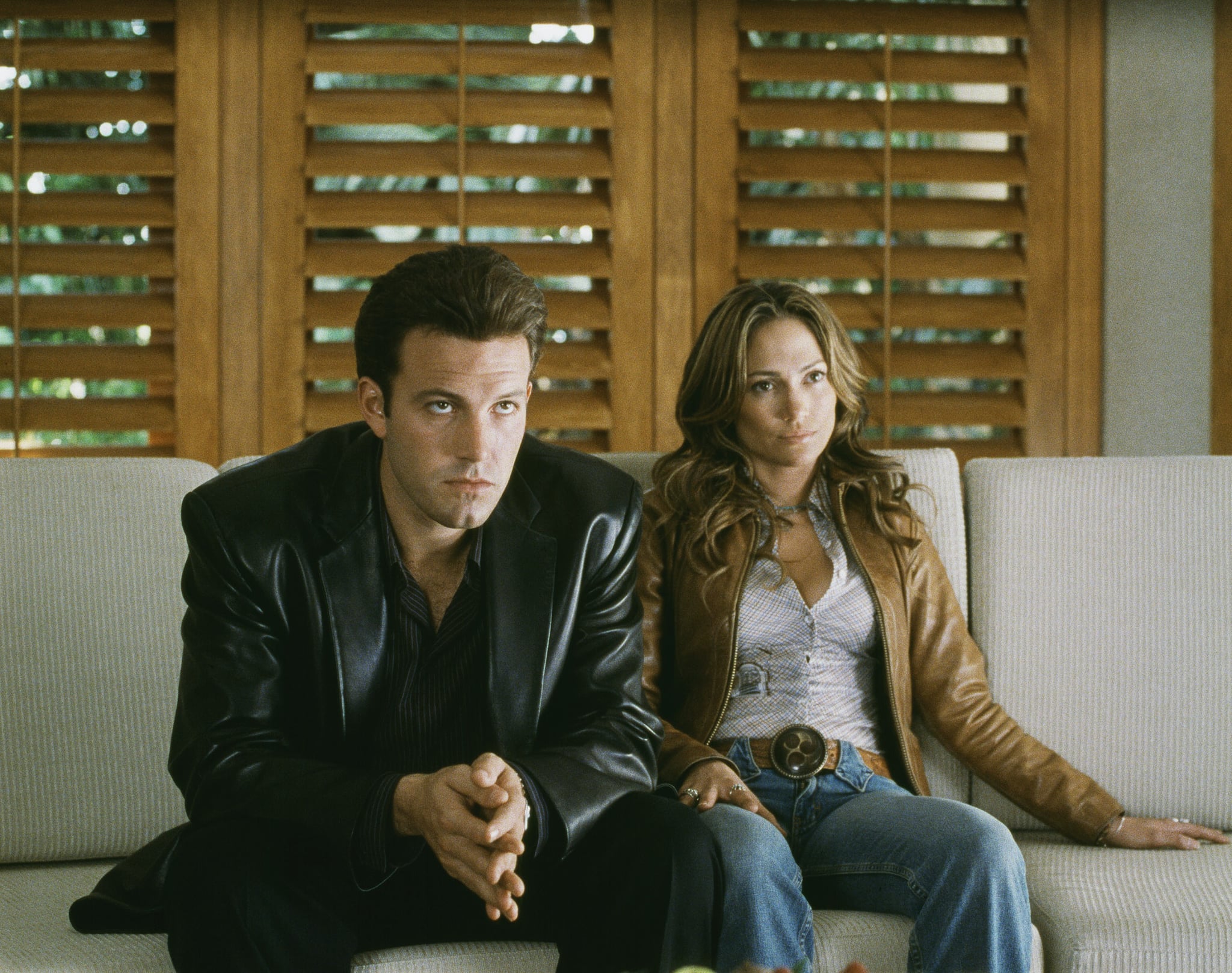 15. Goldie Hawn and Kurt Russell met while filming a musical,
The One and Only, Genuine, Original Family Band
, in 1966. Still, they didn't start dating until February of 1983, while they were starring together in 
Swing Shift
.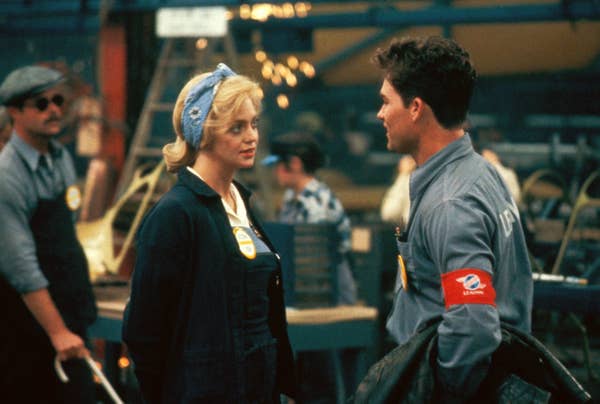 It's sometimes satisfying to know that the characters or actors you ship so lovingly on the big screen actually ended up together IRL!