It's a great deal for a movie maker to make their audience cry, but it's a greater deal to make the audience cry every time they watch the same movie. Forming a connection between the audience and movie characters is a difficult task. However, these moviemakers were successful in winning our hearts by delivering these great masterpieces which come in handy when you wish to turn into an emotional wasteland.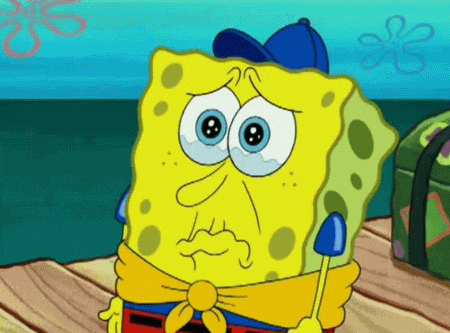 Grab yourself a box of tissues as we go through these 16 Most Touching Movie Scenes of all Time:
It's almost impossible to hold back your tears watching Miguel sing "Remember Me" to Mama Coco when she recalls and starts telling stories about her father.
2. Up
Watching Carl flip through the pages of the scrapbook when he comes across the message that Elle left for him, "Thanks for the adventure, now go have a new one" makes us want to cry like a baby.
The moment when Nick proposes to Rachel Chu with his mother's ring on the plane when a completely random woman screams, "Yes, yes she will marry you!" is so beautiful it makes me tear up every time.
4. Harry Potter Deathly Hallows Part 1
The makers of Harry Potter did us dirty when they ended the first part of Deathly Hallows with Dobby's death and started the sequel with his burial.
5. Interstellar
It was heartbreaking to see the messages that piled up over the years when Cooper returned from Miller's Planet.
6. Titanic
The shot where Jack tells Rose that she will die an old woman and later sinking into the icy depth of the Atlantic was truly upsetting.
7. Toy Story 3
Andy, before departing for college, decides to leave his toys behind with his younger cousin, Bonnie. We all are too familiar with the feeling of leaving our homes for the first time and so this made us nostalgic thinking we were leaving our own childhoods behind with him.
8. Inside Out
The scene where Bing Bong sacrifices himself for Riley's wellness made us realize how selfless one can be to give up on their own life to save someone else's.
When Mufasa is killed by Scar and Simba tries to wake him up saying, "Dad. Dad, come on, wake up." had the whole theatre weeping.
10. Bambi
In Bambi when his mother is shot and killed by the hunter made everyone feel how it is to lose someone who loved you so much.
11. The Notebook
In The Notebook, when they die peacefully in each other's arms.
12. Dumbo
When Mrs. Jumbo is locked up and pokes her trunk through the bars to touch him tells us how people can be distant even while being so close.
13. The Fault in our stars
I bet everyone had teary eyes when Hazel read the eulogy Gus wrote for her.
14. Avengers Endgame
When Tony hugs Peter after he is back shows how much he loves him and thinks of him as his own son.
15. Harry Potter Deathly Hallows Part 2 
Although the actual death scene isn't shown, since the Weasleys were so close to each other, it was clear how devastated his parents and siblings were to lose him. But when his twin brother George realized the pain of his permanent separation, it was truly heart-wrenching.
16. E.T. the Extra-Terrestrial 
The flying scene from E.T. the Extra-Terrestrial definitely had to be here, it was the most emotional part of the movie.
Which movie scene makes you cry every time you watch it? Tell us in the comments section.
Follow us for more updates on entertainment and celebrities on Facebook, Twitter, Instagram, and Letterboxd