Sometimes, the slightest of accidents on movie sets cause major disruption in the production. However, our very talented actors switch to improv and end up creating some really iconic scenes. Take a look at 15 very famous movie scenes that were total accidents:
1. PINEAPPLE EXPRESS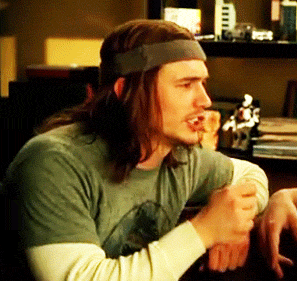 James Franco wore a headband in Pineapple Express for a purpose. Franco needed the headband to cover a head injury that he got after running into a tree.
2. THE PRINCESS BRIDE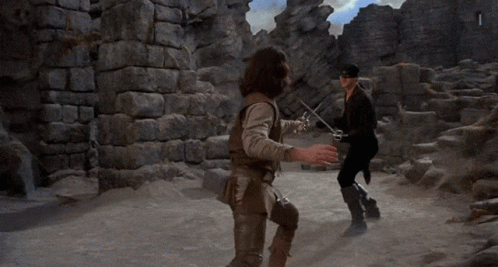 Since the props department couldn't find an artificial sword, Christopher Guest used a real sword. Cary Elwes told Guest to only tap him with the sword. However, he woke up in the hospital the next morning with several stitches.
3. THE GODFATHER
The actor who played Luca Brasi was an actual mafioso. Lenny Montana was arsonist who was cast mainly because he was huge. He was nervous with dialogues which Coppola used to his advantage.
4. PULP FICTION
The line that kicks off the robbery is slightly different at the end of the film, a mistake that Tarantino let slide because it subtly highlights how the scene is no longer from Pumpkin and Honey Bunny's point of view.
5. BEING JOHN MALKOVICH
A drunken extra threw a beer can at Malkovich's bean. Some extras got ripped and decided to do a drive-by while the scene was live. Malkovich's reaction (pissed off) is genuine.
6. THE GODFATHER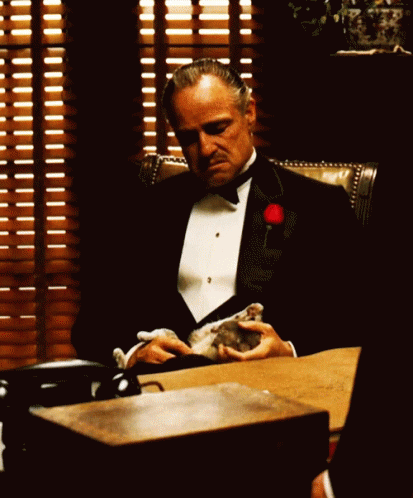 In one of the scenes, Don Corleone's cat was purring so loudly that they almost had to use subtitles. The cat wasn't in the script in the first place and was just a cute stray that Coppola found.
7. STAR WARS
The iconic lightsaber sound was created due to a broken mic cable. Sound designer Ben Burtt walked past his TV holding a mic with an exposed wire. That wire picked up the tube's hum, and the iconic KZSSH!! was born.
8. THE WIZARD OF OZ
There was a malfunction with the fireworks in The Wizard Of Oz. You can see the red smoke appear before the Wicked Witch actually leaves. When they tried a re-take, everything went wrong and the actress got 2nd degree burns on her face.
9. GUARDIANS OF THE GALAXY
Chris Pratt actually dropped the ball in GOTG 1. The scene made it to the final cut because it was perfectly in character. Pratt wasn't supposed to drop the orb upon presenting it to the Collector.
10. TRUE LIES
Jamie Lee Curtis lost her grip. Her pratfall during her seductive dance was real. You can even see Arnold move to help her.
11. STAR TREK BEYOND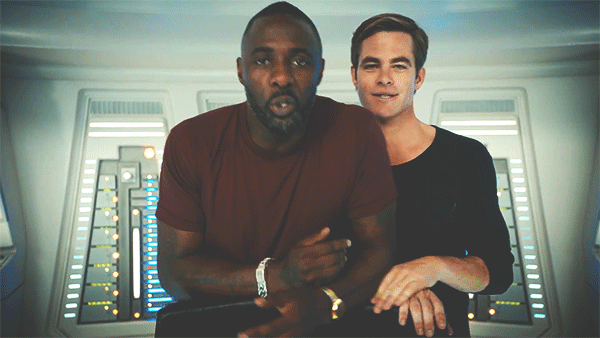 Idris Elba's fatigue from last night gave a tough time to Chris Pine. Elba was exhausted while filming a fight scene, and accidentally landed a punch on Pine's eye.
12. GHOSTBUSTERS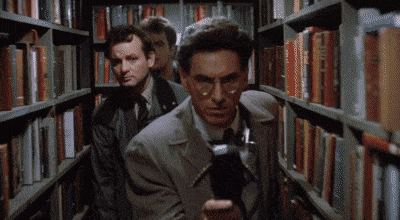 A crew member knocked over the bookcase. A falling bookshelf should have been a disaster, but Bill Murray and Dan Aykroyd turned it into comedy gold.
13. THE OUTSIDERS
Matt Dillon actually fell on his ass. When Dallas falls out of his chair in his skeazy attempt to flirt with Cherry, the whole cast was genuinely cracking up.
14. JAWS
Hooper escaped because of some choice B-roll footage. An actual wild shark viciously attacked the cage while no one was inside. So they rewrote the script to let Hooper get away.
Follow us for more updates on entertainment and celebrities on Facebook, Twitter, Instagram, and Letterboxd