Production of a film can be a pretty serious task. You need a hell lot of focus and commitment to deliver a master piece. However, what's a workplace without fun. With a lot of time between their shots and some props and resources at their disposal, our favorite actors resolve to entertaining themselves by playing pranks on their costars.
Here follows the list of some of the most hilarious stories of Hollywood stars playing pranks on the sets of their films.
1.
During the filming of the third Harry Potter, Alan Rickman, Michael Gambon (Dumbledore), and director Alfonso Cuarón pranked Daniel Radcliffe by placing a fart machine in his sleeping bag.
2.

During the shoots of Hunger Games, 

Josh Hutcherson put a swollen, gnarly-looking dummy in the bathroom of Jennifer Lawrence's vanity van (it even had the toilet paper in its hand).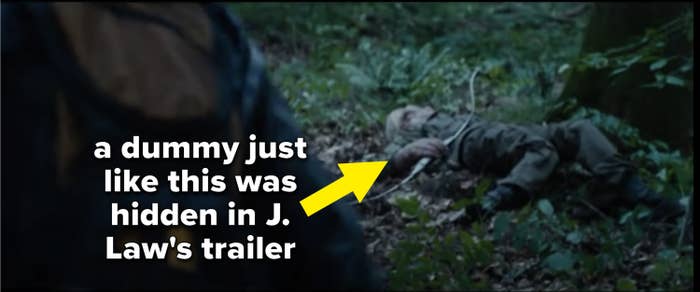 3.

Also on the sets of Hunger games

, Jeffrey Wright pranked Lawrence by gifting her a Tiffany's charm that came inside a box filled with a few hundred insects.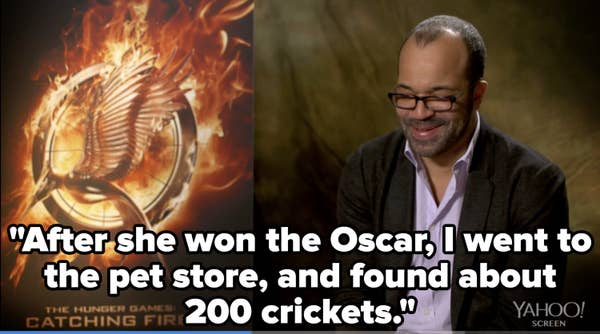 4.
Woody Harrelson pranked his Hunger Games co-stars by asking his makeup artist to make him look like he's been in an accident. He later asked Liam Hemsworth to pick him up from an imaginary hospital.
5.
During the production of Twilight, Jackson Rathbone was pranked by Edi Gathegi with a fake phone call from the production office that asked him to dye his hair back to brown.
6.
During the filming of Moneyball, Jonah Hill was delighted to have his very own on-set golf cart. So Brad Pitt proceeded to mess with it for the entirety of filming by flipping it upside down or removing the tyres. 
7.
Jonah Hill got Pitt back for the joke by doing this to his car.
8.
While filming Batman v. Superman: Dawn of Justice, Ben Affleck filled Henry Cavill's vanity van with Batman memorabilia and later posted a video on facebook with the caption, "Henry, I'm flattered. I didn't know you were such a fan! We know #WhoWillWin."
9.
Aubrey Plaza claims that the best prank she pulled on the Parks and Recreation set was buying a "toilet goblin" and hiding it in Adam Scott's trailer.
10.
During the filming of Criminal Minds, Shemar Moore shaved his goatee, messing up the continuity of the scenes they were filming. The crew pranked him by making him wear green tape on his face and told him that they would be able to add back his beard through CGI with this. 
11.
Misha Collins was pranked by Jensen Ackles and Jared Padalecki on the sets of Supernatural. The duo hit Collins in the face with a pie so forcefully that the whipped cream hit a wall 30 feet away. Ackles later gave him a clean t-shirt, and after he cleaned up, hit him with another pie.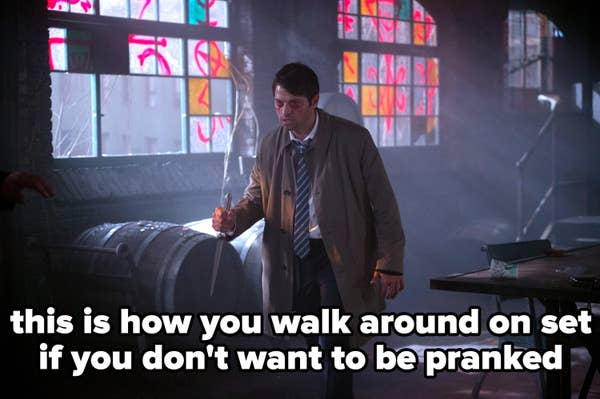 12.
Kit Harrington pulled off an April Fools joke on Rose Leslie that was so grisly, it threatened his marriage. Find out what exactly happened: 
13.
During the climactic trial sequence from Season 4 of Game of Thrones, Nikolaj Coster-Waldau and Peter Dinklage broke the tension by entering the scene singing and dancing.
14.
Emilia Clarke pranked her co-star Joseph Naufahu who fell asleep next to his dessert by covering him in caramel.
15.
While filming a scene in the 2013 comedy We're the Millers, TLC's "Waterfalls" song was supposed to play, but Jason Sudeikis and the rest of the cast changed it to the Friends theme song to annoy Jennifer Aniston.
16.
While filming Star Trek Into Darkness, Benedict Cumberbatch was tricked into wearing "neutron cream" to protect his neutrons while filming scenes in a scientific facility. He didn't realize the joke until he read the fake contract out loud to the rest of the cast and crew. 
Follow us for more updates on entertainment and celebrities on Facebook, Twitter, Instagram, and Letterboxd
Source: BuzzFeed