Stay away from toxic people and people who give you spoilers. But what if the spoilers are given by the actors who are in the movies? Yes, it's not just Tom Holland but many other actors who have had a slip of tongue here and there. Not just the Avengers series but a lot of other movies have been through the danger of getting spoiled by their own cast.
Here are 17 times actors accidentally spoiled their own movie.
1. Thor: Ragnarok
Mark Ruffalo had been live on Instagram just before the Premier of the movie Thor: Ragnarok in 2017. He was unable to figure out how to end the live stream so he just pocketed his phone. Fans were able to hear 20 mins of the movie before a Disney official came and told him to turn off his phone. Later Mark tweeted saying that, "I felt bad you weren't there with me. I snuck you in. In my pocket."
2. Empire Strikes Black
George Lucas did not originally intent Darth Vader to be Luke's father, though he liked the idea eventually. In 1978 David Prowse said to a local newspaper, "Father can't kill son, son can't kill the father." which was two years before the movie was out.
3. I Am Legend
Will Smith accidentally revealed the ending of I Am Legend during a conference in Tokyo. What he actually said is unclear as everyone was told to keep it a secret. The co-producer and screenwriter, Akiva Goldsman yelled at him to not give away the ending.
4. Batman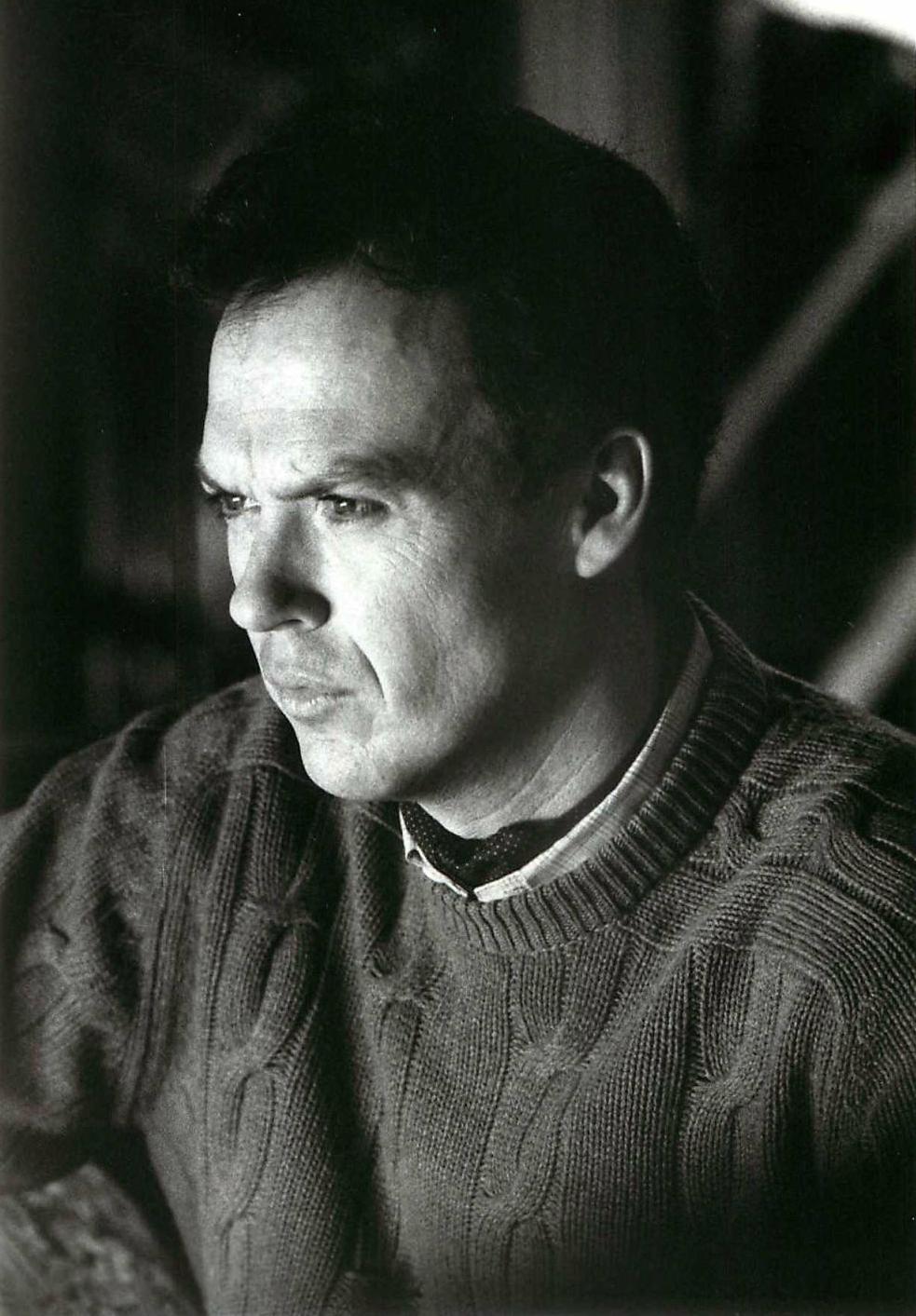 Just a day before the film hit the theaters, Michael Keaton revealed that Joker killed batman's parents. He was asked, " Joker had done that?" to which he replied, " Yes, but he doesn't know it later." After catching himself he joked by saying, "I've kind of blown the plot here."
5. Indiana Jones and the Kingdom of the Crystal Skull
Tyler Nelson, who was an extra on the set of Indiana Jones broke his Non-Disclosure Agreement. He revealed major plot points to Edmund Sun.
6. Avengers: Infinity War
Tom Holland being the cutest person that he is. He decided to surprise his audience. He wasn't aware that the audience has not yet seen the movie and he jumped in front of the crowd saying, " I'm alive". Instead of surprising them he kind of spoiled the movie for him.
7. Revenge of the Sith
When Samuel L. Jackson was asked what would his character be doing in the movie and he replied with a single word, "Dying". Though he did not think that it was a spoiler as in the original trilogy his character is one of the people who die.
8. Creed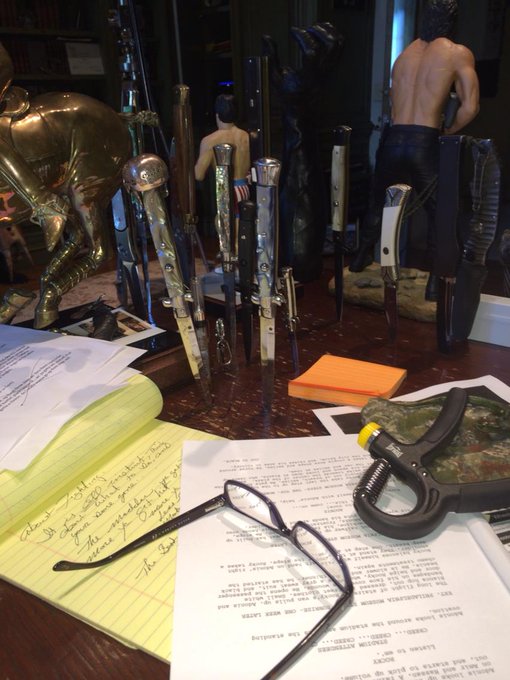 Sylvester Stallone tweeted a picture saying, " Where the screenwriting is done". The last page of the script is visible. And the fans decoded the last scene as well as revealed that the character Rocky has cancer.
9. Avengers: Endgame
Mark again, Mark revealed that while shooting alternate endings, Captain America gets married. He said that " Chris and someone got married in the movie." He revealed this weeks before the Avengers: Endgame was released.
10. The Time Traveler's Wife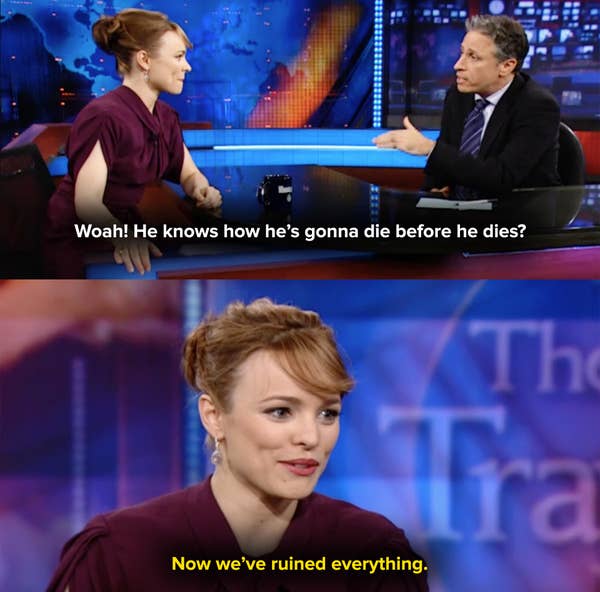 Rachel McAdams the lead and wife of the Time Traveler revealed in an interview that her husband visits the future and sees his own death. She, later on, said, "Now we've ruined everything".
11. Avengers: Endgame
An interviewer asked Tom Holland that which was the difficult part to memorize, to which he mentions Quantum Realms. He continued by saying that the Quantum Realms from the Ant-Man was important in the Avengers: Endgame.
12. Rogue One: A Star Wars Story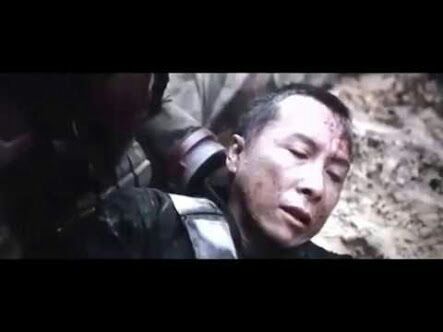 At the panel celebration of Star Wars in Europe, Jiang Wen revealed that Donnie Yen's character Chirrut Imwe would die.
13. The Dark Knight Rises
Anne Hathaway involuntarily gave away the ending of The Dark Knight Rises by reacting to a statement of the host. The host says, "But in the end, Batman is dead". Further her reaction to this confirms that Batman is in fact dead. She later apologizes to Director, Christopher Nolan.
14. Avengers: Infinity War
Mark Ruffalo, during an interview, spoiled the ending of Avengers: Infinity War by saying, " Wait until you see this next one, everybody dies".  Although he didn't get into any trouble with the Marvel.
15. Aquaman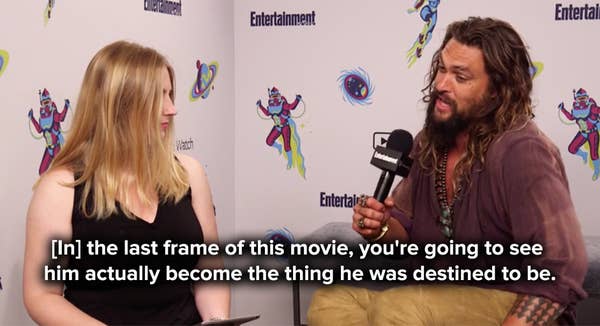 Jason Momoa revealed in a live interview at San Diego Comic-Con that Arthur Curry would be crowned as the King of Atlantis in the end. He said in the interview, "I think when he was a little boy, he had these powers and he didn't hone them in so this [was the] whole journey of him going to become the king."
16. Avengers: Endgame
Gwyneth Paltrow accidentally revealed that Tony Stark and Pepper Potts had a daughter in Avengers: Endgame. She says, "Pepper and Tony have had a real long journey together. She obviously starts as his dutiful assistant, and then the relationship evolves, and now this decade later they're married, and they have a child. Their relationship has evolved in all of the ways that great romances evolve."
17. The Force Awakens
Harrison Ford spoiled Han Solo's death in The Force Awakens. He has been quite vocal about the death of his character.