Marvel's Phase 4 kicked off with the Disney+ series WandaVision. It followed Wanda's life with Vision and their twins. However, it was a pocket reality and did not last long. But before it all came to an end, we saw White Vision's debut in the MCU. Vision himself is a very interesting character and has deep roots in Marvel comics. In the MCU, he is portrayed by Paul Bettany. So let's talk about 19 facts about Vision that you may not know. Check it out!
1. Paul Bettany Voiced JARVIS & Vision Both
Actually, Paul Bettany has been a part of the MCU for a long time now. He voices the AI, JARVIS, created by Robert Downey Jr.'s Tony Stark. However, it was not until Avengers: Age of Ultron that he made his official MCU debut as Vision.
2. Ultron Made Vision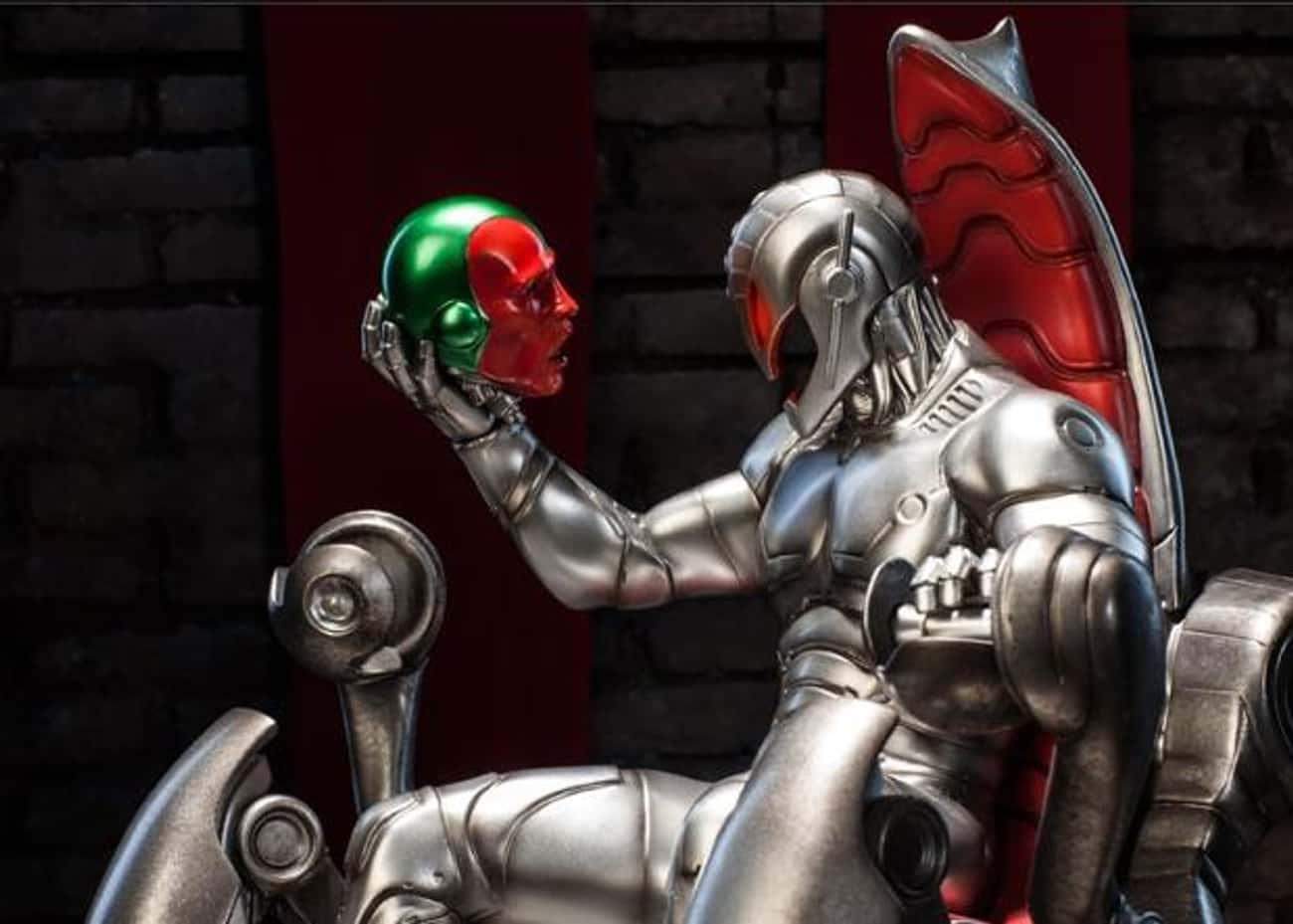 In the MCU, we see that Tony creates Vision and Thor provides with a massive charge to bring Vision to life. However, Marvel comics suggest otherwise. Vision was actually created by the tyrant Ultron. After Ultron was created by Hank Pym, he tasked the original Human Torch creator to create him an android assailant. As a result, Vision was created and he attacked the Avengers mansion, However, he was convinced by the team to turn against Ultron and save the world.
3. Solar Jewel On Vision's Forehead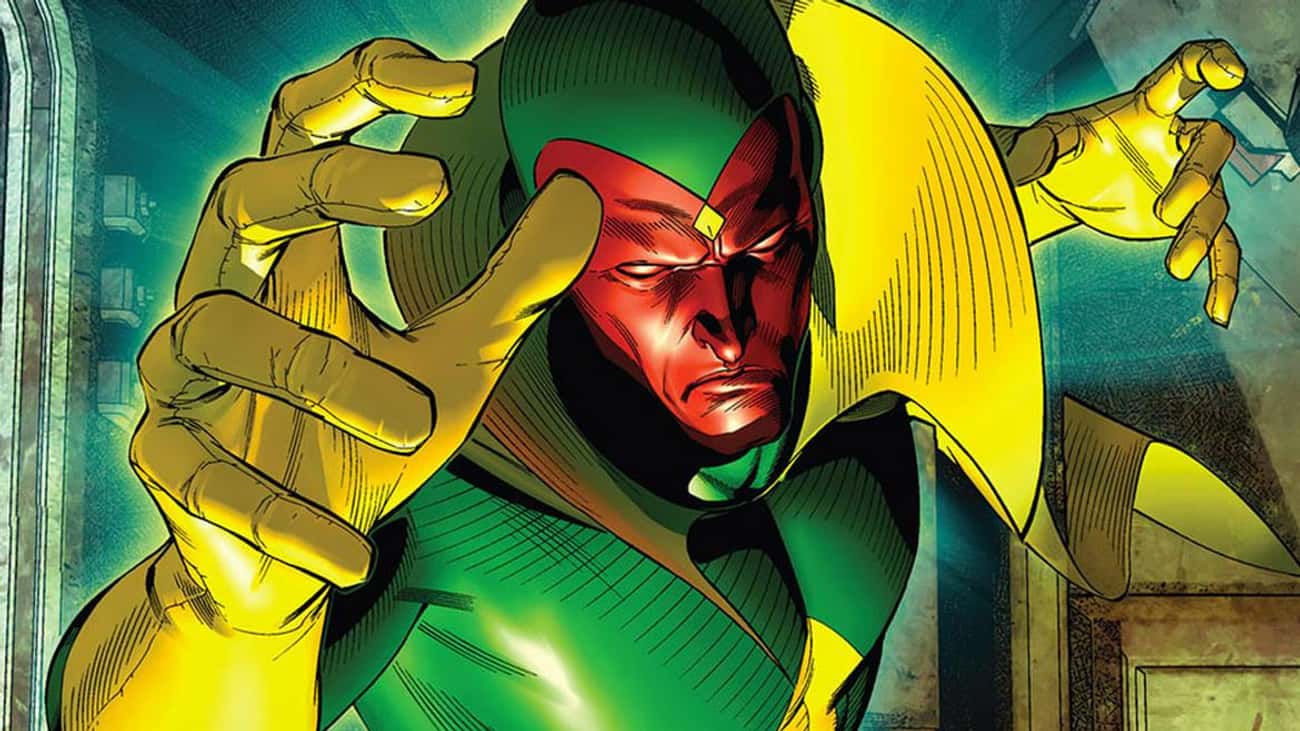 MCU is known to bend some details now and then. Age of Ultron showed that Vision has an Infinity Stone attached to his forehead, i.e., the Mind Stone. But in the comics, it's actually a Solar Jewel that allows Vision to function and use his powers.
4. Vision & His Powers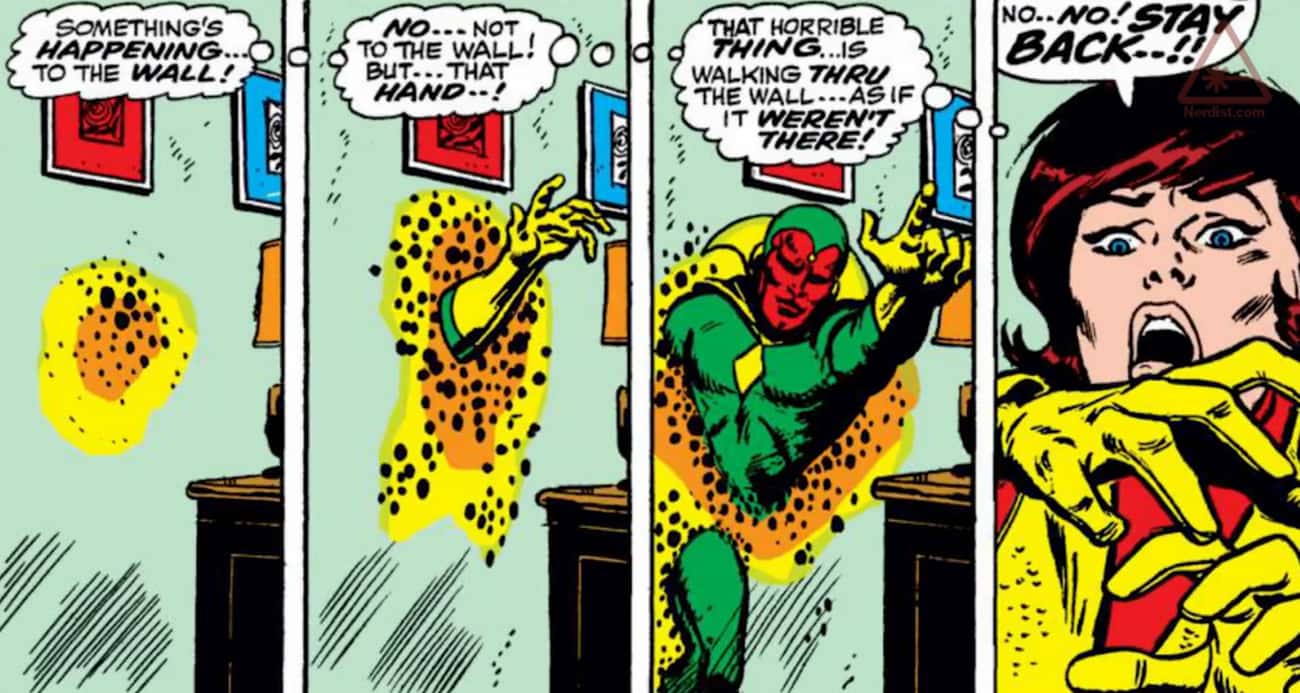 The MCU has not tapped into Vision's true potential. But the guy has a lot of powers. These include the most famous optic beams the allow him to fire beams of infrared and microwave radiation. Apart from that, he can manipulate his density. This allows him to have superhuman strength, immovability, and invulnerability. He also has phasing abilities.
5. Stan Lee and Roy Thomas Brought Him to the Avengers
Vision first appeared as an agent of Ultron in 
Avengers #57
 in October of 1968. However, a character by the name of Vision already existed back when Marvel was still Timely Comics. It was Stan Lee and Roy Thomas who introduced the character into the Silver Age of comics.
6. Vision & His All White Costume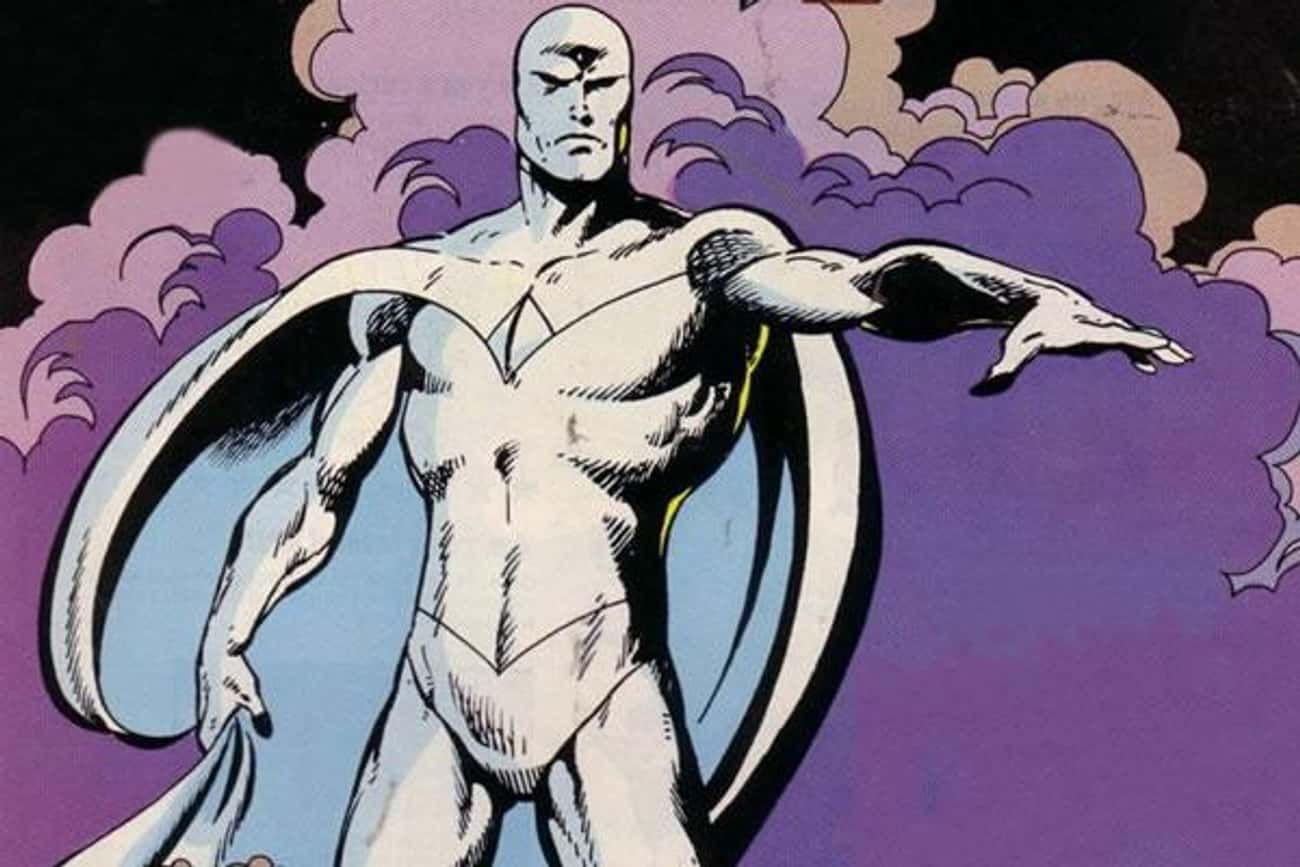 Vision's all-white costume is because of Hank Pym. During the "Vision Quest" storyline in West Coast Avengers, Vision was taken apart. It was on Pym to rebuild him, but he couldn't get the color pigmentation right. Hence, the all-white look. 
7. Vision, The Leader Of The Avengers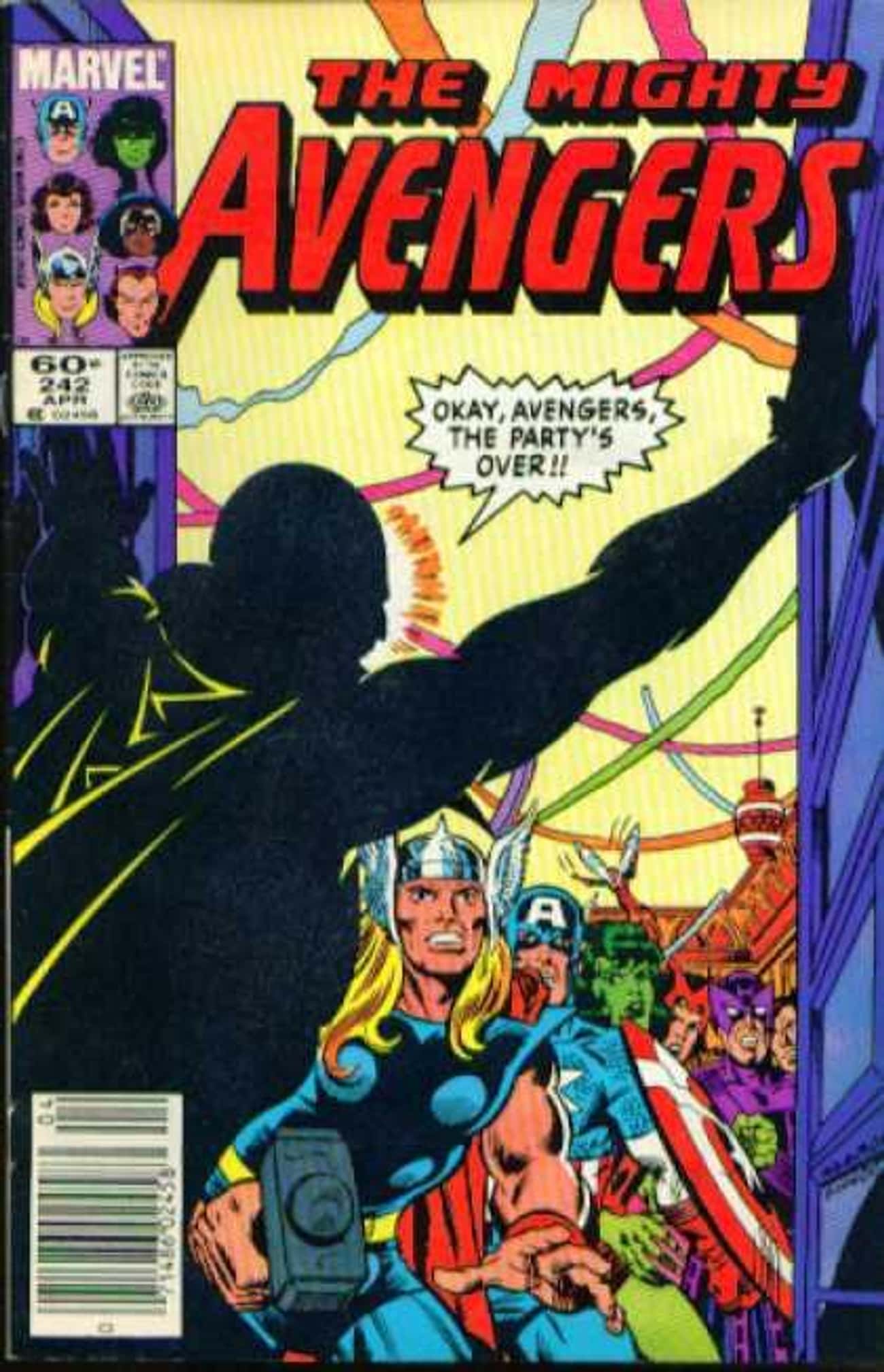 In the comics, Vision actually leads the Avengers for a while. His first act as the leader is to break down the team into East and West Coast teams. During  
Avengers
 #242-243
 in 1984, the team celebrates Hawkeye's wedding as Vision detects some approaching threats. He naturally starts acting as a leader, and Wasp eventually gives up the chairmanship to the android.
8. Vision Blows Himself To Stop Grim Reaper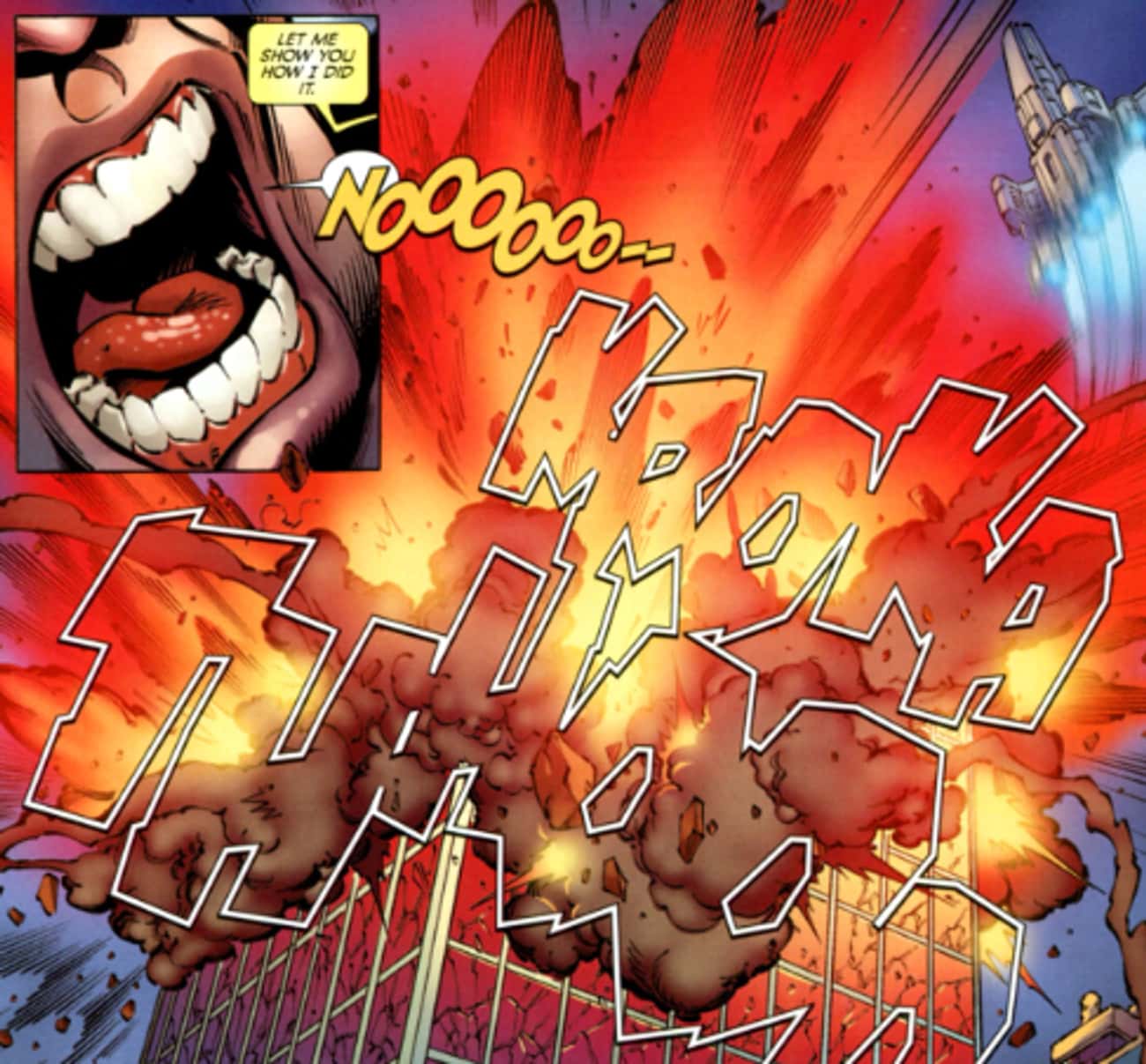 As an android, Vision always longed for innate humanity. So during the Chaos War, he self-detonated to take out Grim Reaper. Deceased Avengers, like Vision, were brought back to life to fight villains like Grim Reaper and Nekra. Vision did not hesitate in dying for the second tim and took Grim Reaper in the process.
9. First Video Game Appearance of the Vision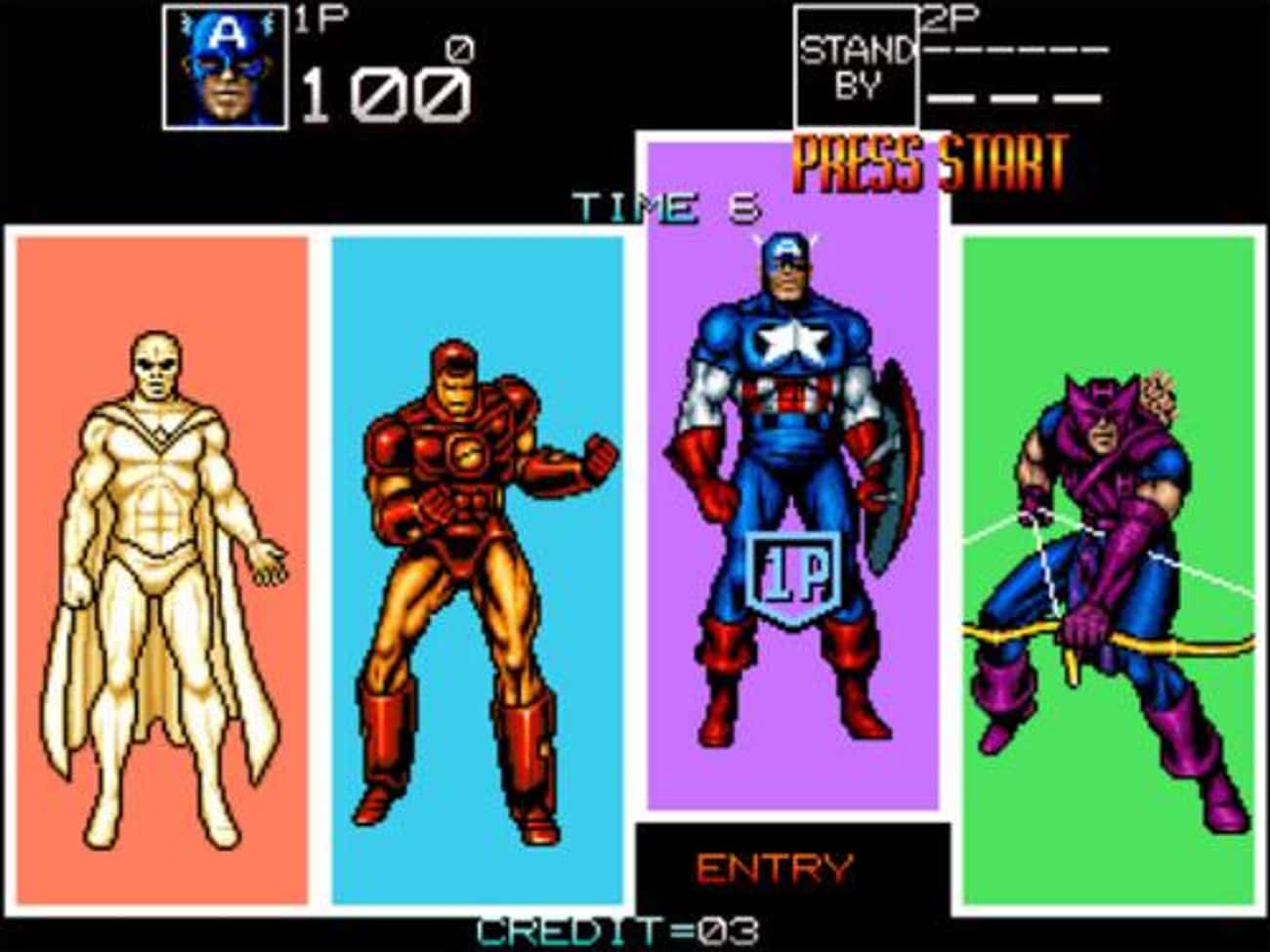 Vision, in his all-white look, debuted as a playable character in the 1991 game created by Data East.  The game was called Captain America and The Avengers and was an arcade game. It also featured on home consoles.
10. Vision and Scarlet Witch Had a Limited Series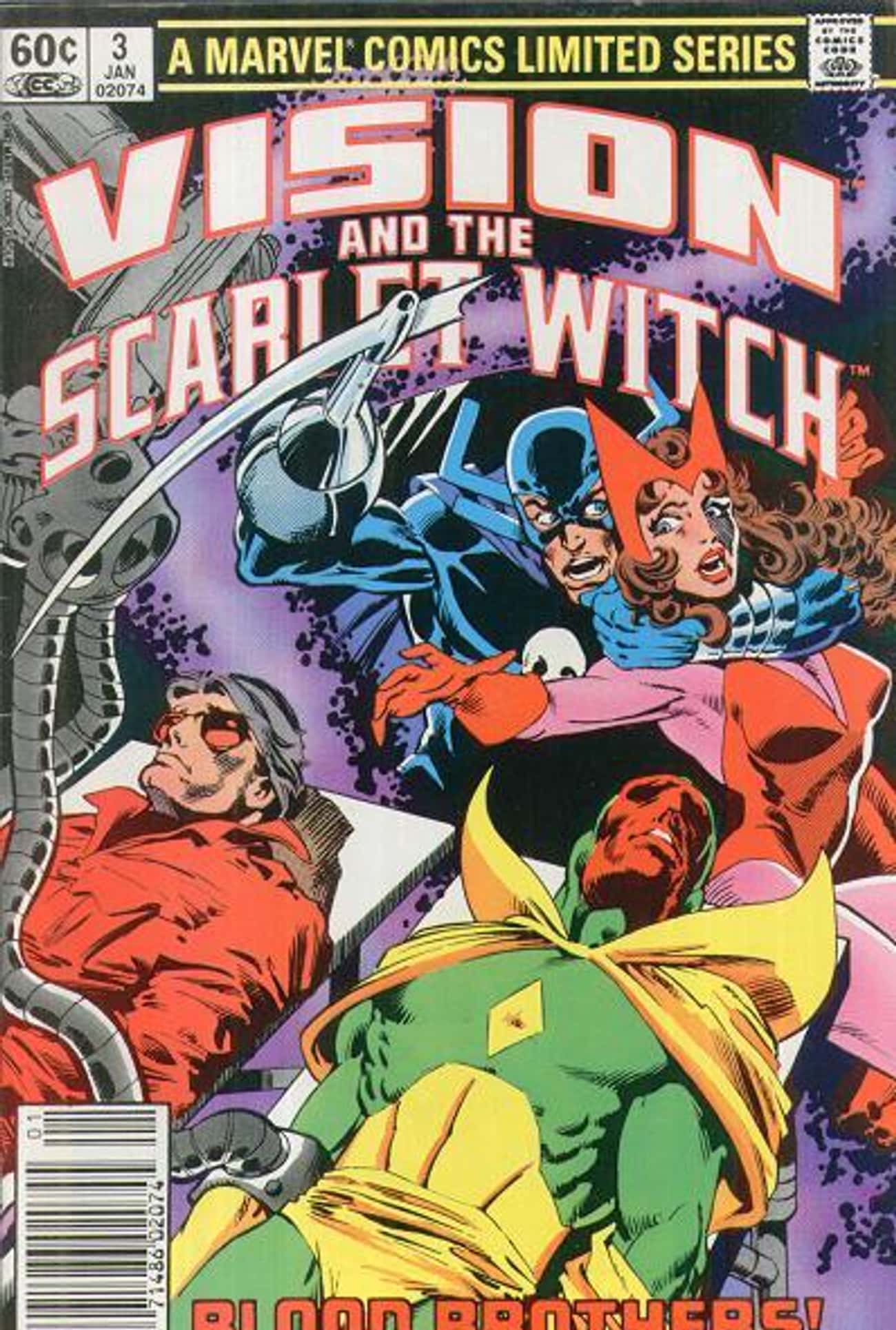 The duo, Vision and Scarlet Witch have actually had a few solo adventures together. The first cumulative series ran for 4 issues and debuted in 1982. Moreover, the second volume was released in 1985 and it eventually led to the birth of their children – Wiccan and Speed.
11. She-Hulk Tore The Vision Apart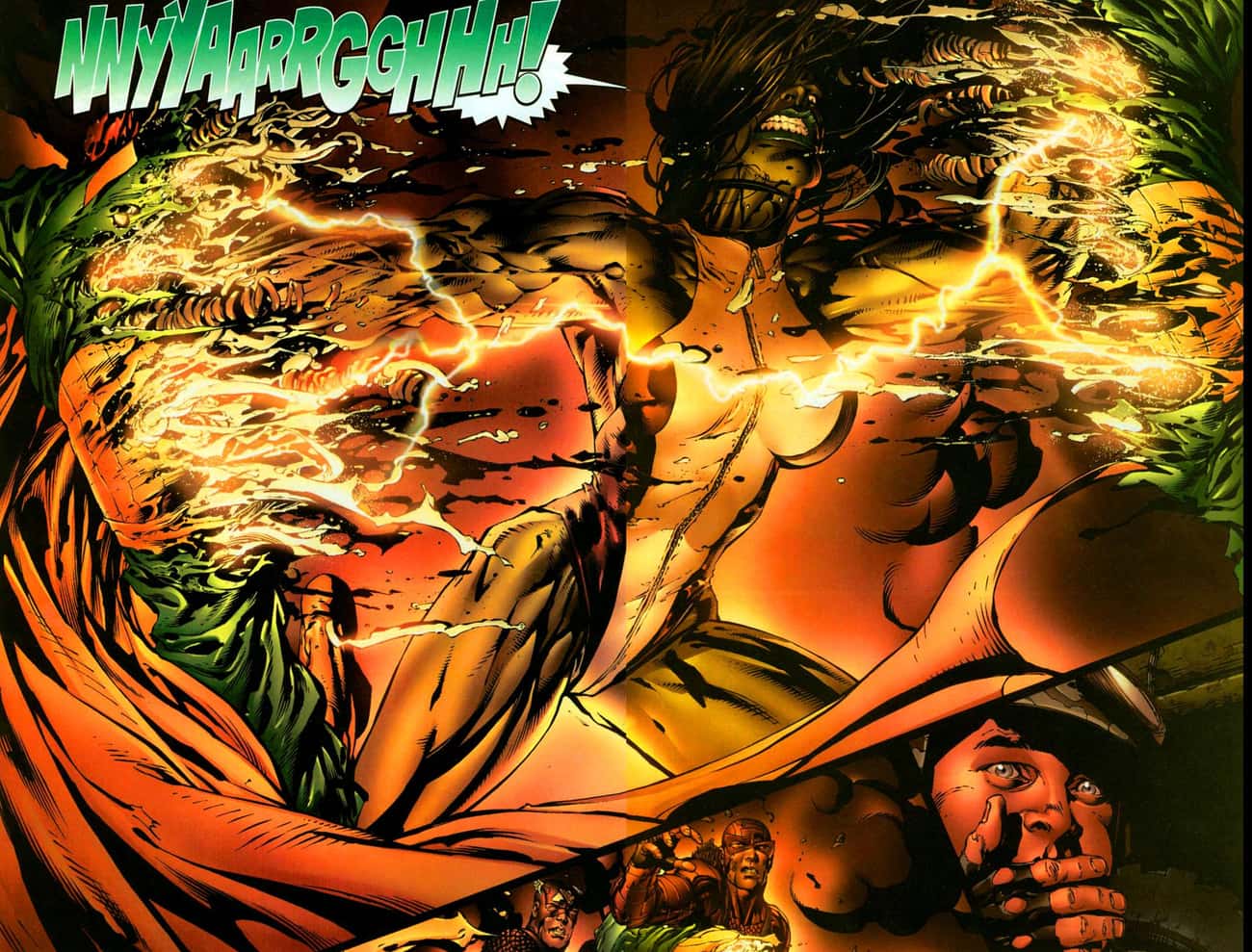 In Brian Michael Bendis's "
Avengers Disassembled
" storyline, She-Hulk goes crazy and tears Vision apart. However, this happens because Vision was supposedly taken over by Ultron. Then, he repeatedly attacks his teammates which She-Hulk couldn't take after a point in time.
12. Vision's Brain Patterns Belong to Wonder Man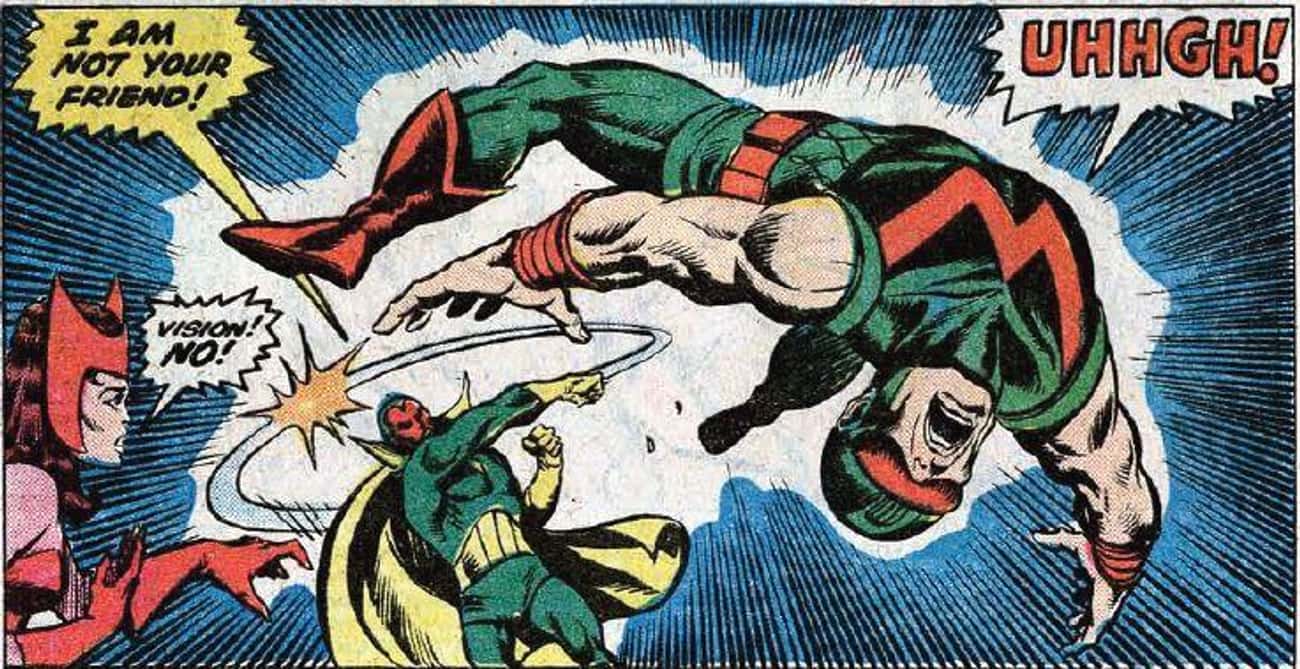 Vision carries a bit of Wonder Man in him. That's because Ultron used Wonder Man's brain patterns while creating the AI for Vision. However, they are two different people. Even though there are similarities they have found themselves on different pages one too many times.
13. First Vision Was Created by Joe Simon and Jack Kirby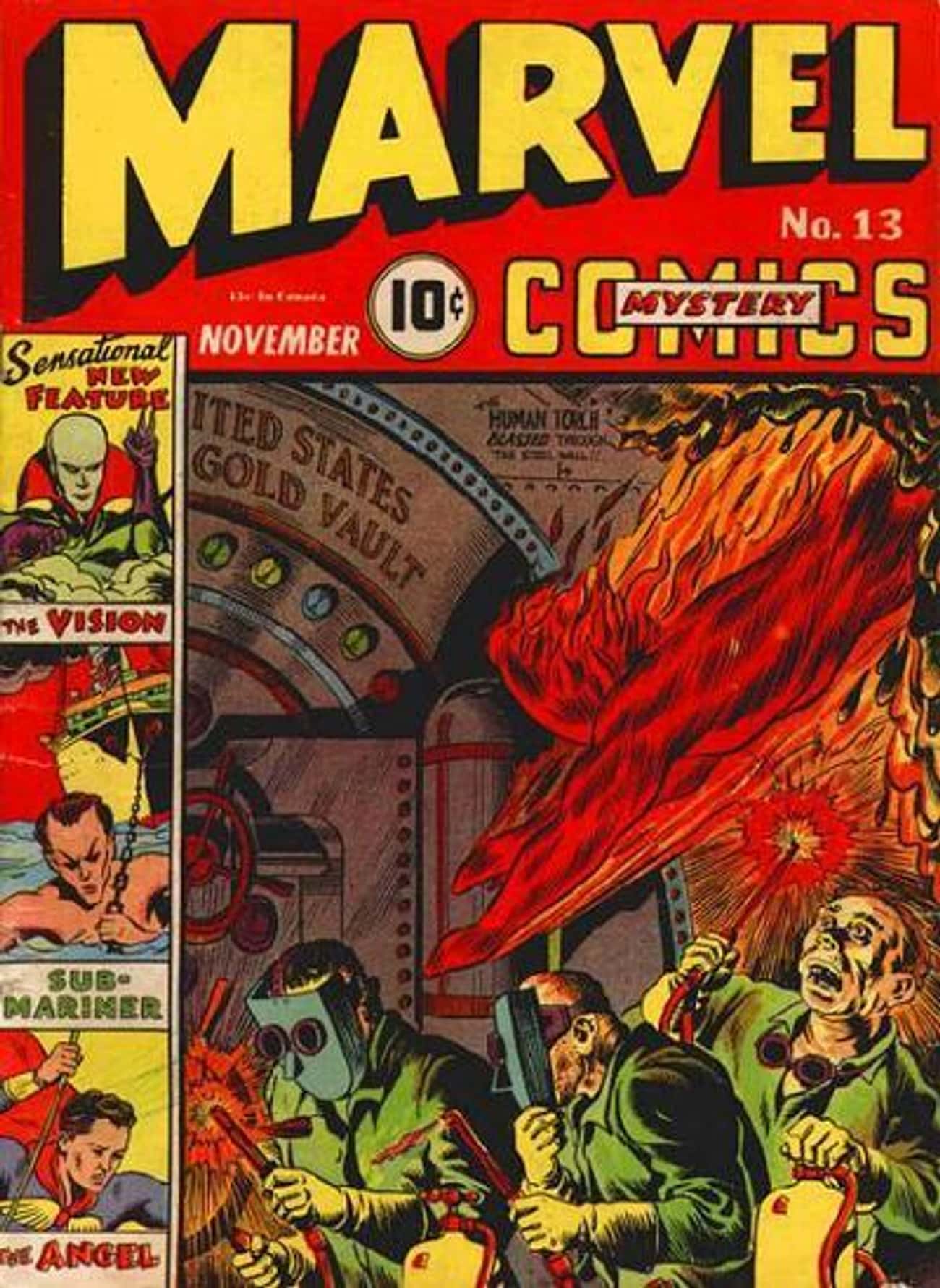 Both the creators created a character who was an alien from an alternate dimension. Simon and Kirby were the first to imvent Vision. It's no doubt that they were the hardest working comic creators back in the Golden Age in the 1940s. They also createdt Captain America!
14. "Vision Quest" Made Him an Android Again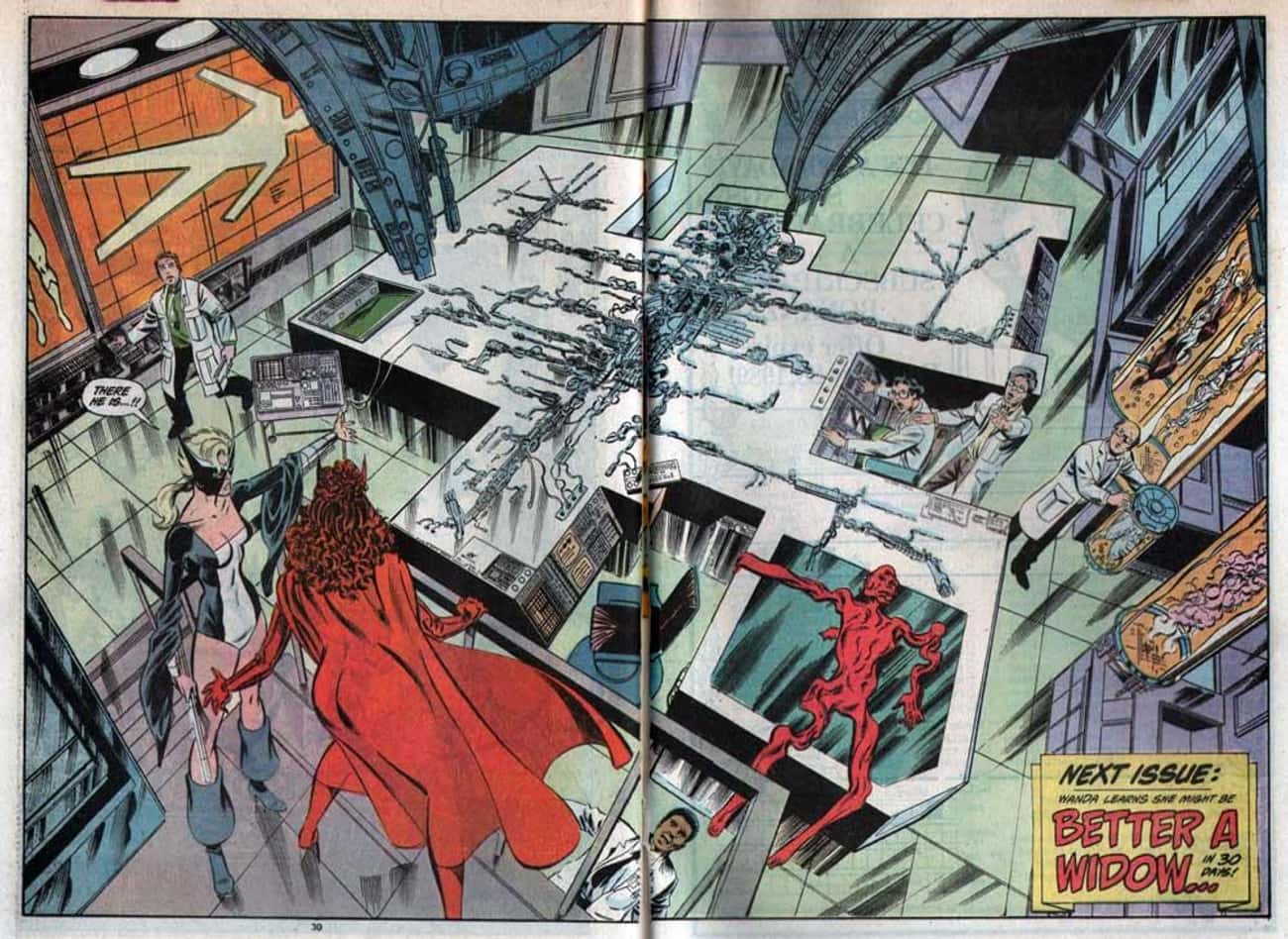 During John Byrne's run on the character in
 West Coast Avengers 
#42-45
, Vision was dimantled by Immortus. Even though Pym rebuilt him, Wonder Man refused to share his brain patterns. So, Vision became an android once again.
15. Human Torch Created Vision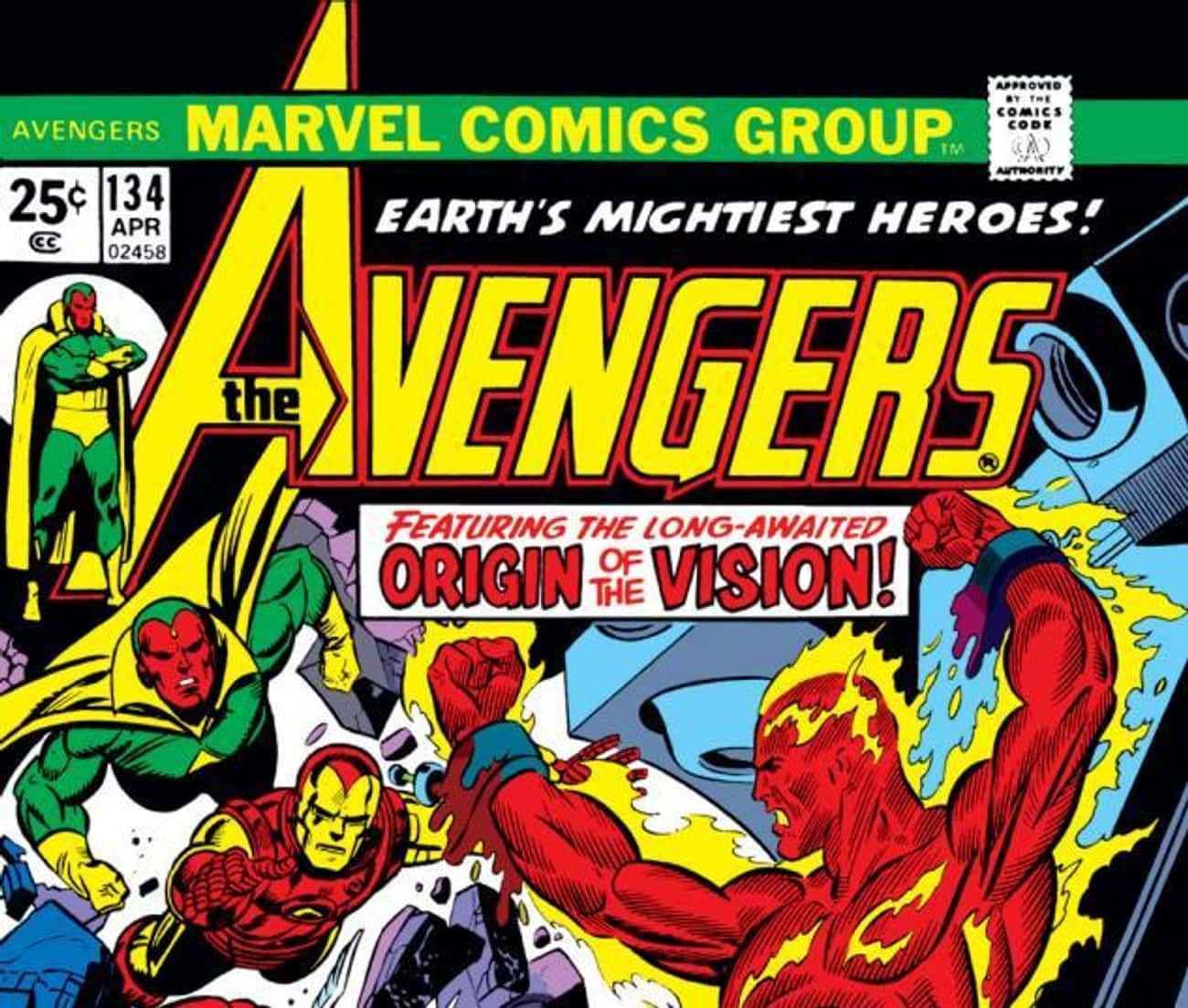 Human Torch's creator, Phineas T. Horton was actually forced to create the Vision on Ultron's orders. This Human Torch is actually the original Golden Age version of the character. Immortus later split the character into two, one being the Vision.
16. Marvel Zombies Vision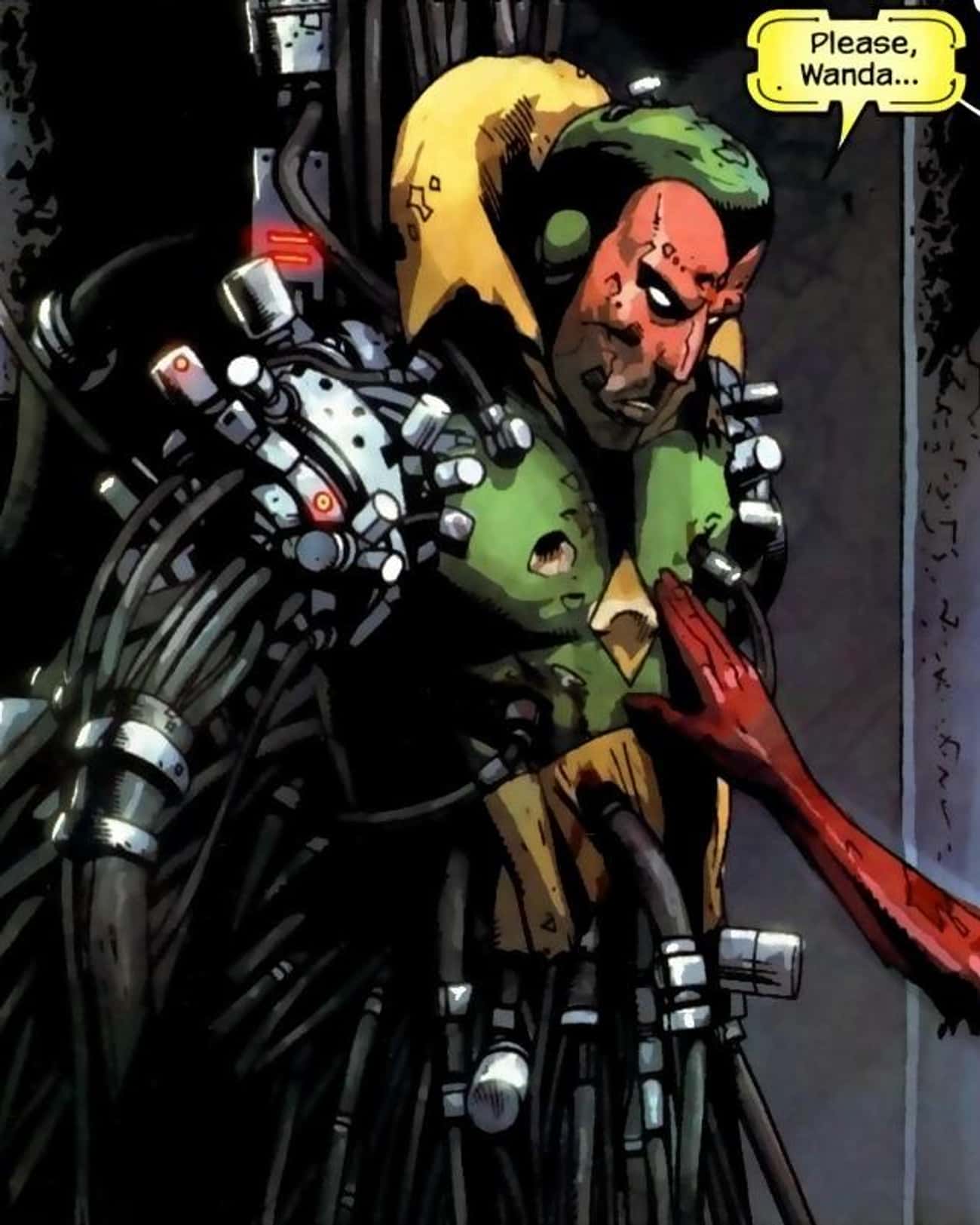 In the Marvel Zombie universe, Vision is dismantled and turned into Kingpin's communication device. However, he still has a strong love for a zombie Scarlet Witch.
17. Geoff Johns Wrote Vision #1-4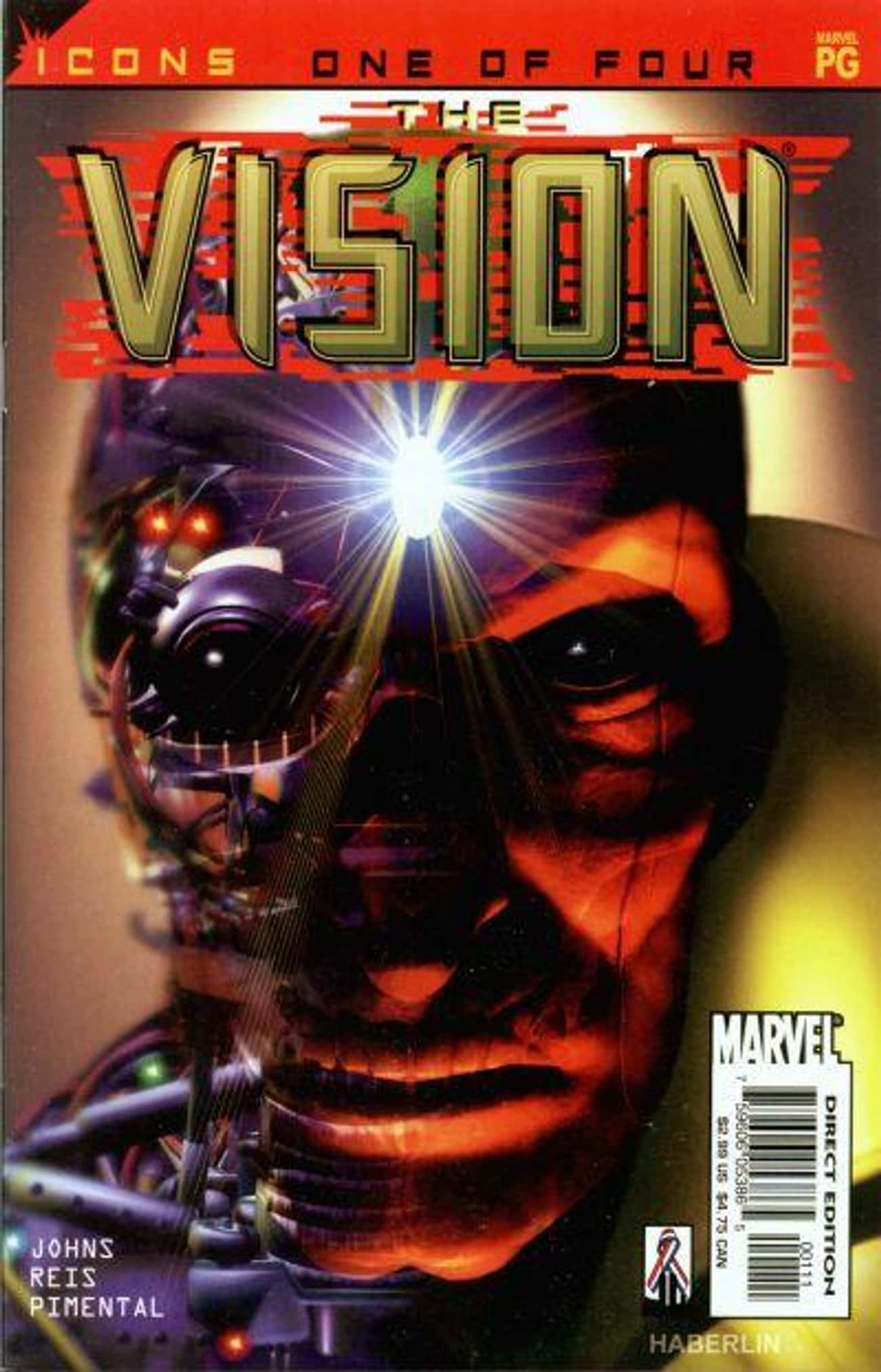 Geoff Johns was the DC Comics Chief Creative Officer and writer for TV's Smallville, Arrow, and The Flash. But before his DC days, he actually worked for Marvel. Johns wrote Vision #1-4 in 1994 as a solo series for the Avengers.