Hear me out, you start reading a book with sheer focus but a few minutes into it, your mind loses track. You start casting the actors who would be suitable for different roles if the book was to be turned into a movie. Quite relatable? However, when your favorite book is turned into a film, the casting is nothing like what you had pictured the character to be. It is rare to see a casting accurate to what you have in your mind.
Some actors have that face of integrity, wisdom, and conviction that makes them the best fit for certain roles. It is as if they simply walked out from the books into the real world.
Below are 23 times that the casting directors absolutely nailed it at finding the right actor for a book-to-movie adaptation
1.
Alan Rickman as Severus Snape in the Harry Potter movies
You might find it hard to think of anyone else other than Daniel Radcliffe playing the role of Harry, but what's more difficult is finding a replacement for Alan Rickman. Even people who hated Snape were moved by his performance.
2.
Lin-Manuel Miranda as Lee Scoresby in His Dark Materials
When Lin-Manuel was cast the Texan aeronaut arctic explorer, people disapproved. However, he brought a brilliant, sassy energy to the character and totally stole the show
3.
Keiynan Lonsdale as Bram in Love, Simon
The movie got some other roles pretty spot on as well, like Alexandra Shipp as Abby, Nick Robinson as Simon Spier, or Jennifer Garner as Emily Spier.
4.
Sam Claflin as Finnick Odair in The Hunger Games movies
With a hint of vulnerability combined with sass and confidence, Claflin made Finnick Oddair's character perfectly complex
5.
Gemma Chan as Astrid in Crazy Rich Asians
The entire cast was near about perfect but Gemma Chan was beyond perfect with her portrayal of Astrid
6.
Harry Shum Jr. as Magnus from Shadowhunters
Harry Shum Jr. should get more recognition for perfectly capturing the extravagant, sassy, and complex character of Magnus
7.
Amandla Stenberg as Rue in The Hunger Games
When Amandla played Rue in The Hunger Games, she was a teenager too, so her character's death was just as tragic onscreen as it was in the book.
8.
Amybeth McNulty as Anne Shirley-Cuthbert in Anne With an E
Amybeth McNulty's portrayal of Anne was so perfect that you'd totally forget she was an actress. It was like the actual character came to life.
9.
Meryl Streep as Miranda Priestly in The Devil Wears Prada
Meryl Streep perfectly enacted the badass boss of Andrea Sachs in The Devil Wears Prada.
10.
Wang Yibo as Lan Zhan in The Untamed
Wang Yibo portrays Lan Zhan perfectly. He doesn't have many lines, but he's so good at micro-expressions that reveal what he's thinking and feeling.
11.
Kristen Stewart as Bella Swan in the Twilight movies
A lot of people might not agree on this but Kristen Stewart enacted Bella Swan well. They say her portrayal was really awkward, not charismatic enough, not interesting enough, not glamorous enough, but if you read the book that is literally the exact character of Bella.
12. Lexi Underwood as Pearl Warren in Little Fires Everywhere
Lexi Underwood was the perfect pick for Pearl Warren who was a precocious child whose strained relationship with her mother ultimately threatens both women's well-being.
13.
Leonardo DiCaprio as Jay Gatsby in The Great Gatsby
Leonardo DiCaprio rarely fails to bring life to a character but what he did to F. Scott Fitzgerald's The Great Gatsby is truly admirable. He brought depth and backstory to every scene.
14. Lana Condor as Lara Jean Covey in To All The Boys I've Loved Before
Lana Condor was awkward, family-oriented, uncomfortable, and quirky in the portrayal of Lara Jean Covey. She had all the traits that the book's character did and did not disappoint even a percent.
15.
Timothée Chalamet as Elio in Call Me By Your Name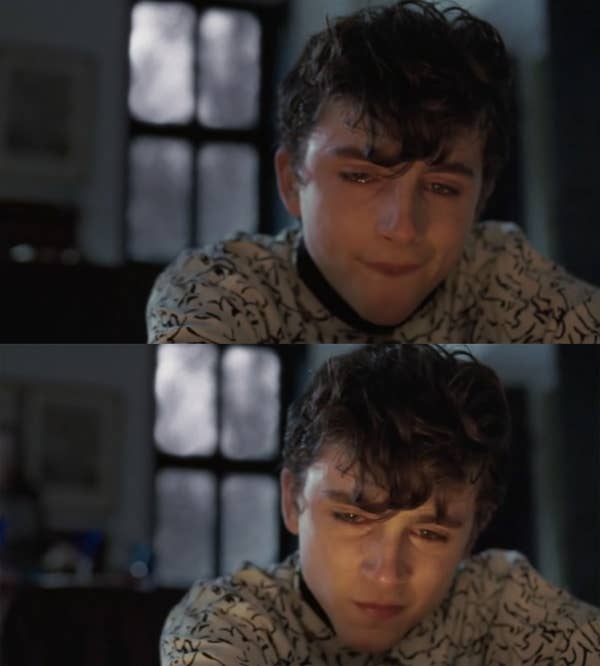 Timothée Chalamet gave an out-of-the-world performance in Call Me By Your Name. His character Elio was rich in thoughts and feelings which he portrayed faultlessly. 
16.
Logan Lerman as Charlie in The Perks of Being a Wallflower
Given the brilliant actor Logan Lerman is, he totally brought life to Charlie's character. His portrayal of Charlie Kelmicks' trauma and mental health was absolutely raw and vulnerable
17.
Emily Blunt as Emily Charlton in The Devil Wears Prada
With her scene-stealing portrayal, Emily Blunt turned what would've otherwise been a token supporting role into a wonderfully unforgettable one.
18.
Michael Clarke Duncan as John Coffey in The Green Mile
Micahel Clarke Duncan was exactly how you thought of John Coffey to be. The casting of the entire film was bang on but Michael as John Coffey was a cherry on the icing.
19.
Bill Hader as Richie Tozier in It Chapter Two
Bill was the best-suited actor for this role with his excellent comedic timing. It was almost as same as Richie Tozier's in the book.
20.
Florence Pugh as Amy March in Little Women (2019)
You might not have liked Amy in the book, but Florence Pugh made us fall in love with her. We all were low-key rooting for her and Laurie's relationship.
Which book-to-movie castings according to you are absolutely perfect and why. Make sure to let us know in the comment section below!
Source: BuzzFeed