A costume plays a vital role in making any character popular. Below are 20 subtle & smart costume details in popular movies you might have missed.
In the movie "The Little Women." (2019), Laurie and Jo, the characters, swapped some clothing items.
In "
Mean Girls
." (2004), Regina, the queen bee, wore an "R" necklace around her neck. But when Cady humiliated Regina and took her place, she also started wearing a "C" necklace.
In Zombieland 2: Doubletap (2019), Madison wore a Von Dutch Tank Top.
Professor Umbridge wore darker and lighter shades of pink despite being a villain in "The Harry Potter and the Order of the Phoenix" (2007)
In "The Monty Python and the Holy Grail." The chain mail was different from what we thought. It was knitted yarn, and we never noticed that!
In the Movie "Knives Out" (2019), Ransom's sweater had noticeable holes and a torn collar. The costume designer added these details intentionally.
"The Black Panther" T'Challa, Okoye, and Nakia wore outfits that represented the colors of the Pan-African flag while they traveled to Korea.
Mark started dressing more and more like Juno every time he met her i
n "Juno" (2007),
In "Captain America: The Winter Soldier" (2014), Black Widow wore an arrow necklace which was a nod toward her close alliance with Hawkey.
In "Harry Potter And The Chamber Of Secrets," Ron's robe looks older than everyone else's as they are hand-me-downs.
Brian turned his sweater inside out after smoking weed In the movie "The Breakfast Club."
In "The Forrest Gump" (1994), Forrest always wears a blue shirt which indicates a constant change in time. Eddie is seen wearing a mock turtleneck, and it's visible through his sweater in
"The National Lampoon's Christmas Vacation." Dr. Strange wore his classic yellow comic gloves. This was the only MCU film where he wore the gloves
in Thor: Ragnarok (2017)
In Clueless (1995), Josh wore a University of Kansas ballcap. Paul Rudd asked the costume team to wear his hat to honor his alma mater, which initially belonged to him. Eleanor from " The Crazy Rich Asians" wore an emerald green ring which was not a prop. Instead, it was an original piece owned and designed by Michelle Yeouh.
In Back to the future 2, Docs wore a shirt with two horses designed to chase a steam train, predicting the upcoming events of the next film.
In the Harry Potter films, Voldemort's robes started fading in color every time a Horcrux was destroyed, which gave an impression of how he was also slowly fading away.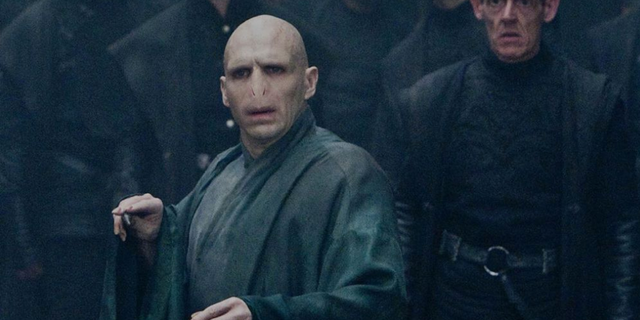 Bryce Dallas Howard ties her shirt at the bottom and rolls up her sleeves to say "I'm ready" in Jurassic World. She wore the shirt in the same way in Jurassic Park.
Ending the list of 20 Subtle & Smart Costume Details In Popular Movies We Can't Believe We Missed, with Doc Brown's bandana from "Back to the Future: Part three," which was made up from his shirt, which he wore in Back to the Future: Part two. 
Watch the Teaser Trailer for Spider-Man: No Way Home here: