With the release of X-Men: Dark Phoenix on Friday, June 7, let's take a look back at the earlier installments of this franchise along with the newest entry: the good, the meh, and the bad. For this list we will include the stand-alone character off-shoots like Wolverine and Deadpool. So, break out them claws and let's slice this franchise up!
---
1.) Logan
My heart, oh how it aches! After two movies that were largely wasted on bad storytelling, Logan served as a great send-off to an all-time great character. Dafne Keen delivered a surprisingly endearing performance as Laura and strengthened the emotional ending.
Patrick Stewart also delivered a great final performance as Professor X, and Stephen Merchant as Caliban was the shining example great casting. What really made this movie a success compared to it's two predecessors was its consistency with the Wolverine character we know from the comics. The violence and raw attitude were captured perfectly and made this movie a fantastic send off. Even if it did make everyone cry…
---
2.) X-Men Days of Future Past
Fans wondered how the chemistry between the old cast (Patrick Stewart, Sir Ian Mckellen, Hallie Berry among others) would mix with the new class (James McAvoy, Michael Fassbender, Jennifer Lawrence and others) with Wolverine being the bridge between them. The result? A thrilling quasi-masterpiece that leaves the audience on the edge of their seats the entire move.
DOFP also provides great supporting performances from Peter Dinklage and Evan Peters, as well as some great eastereggs between past and present cast. Combine those ingredients with a trippy plot and great action, and the result is a film that was well received by fans and critics alike.
---
3.) Deadpool
Ryan Reynolds finally gets a chance to atone for the disaster that was his character in X-Men: Origins – Wolverine. After ten years of "will they/won't they" surrounding this movie, Fox finally decided to move forward with Tim Miller and Ryan Reynold's vision. And boy was it a success!
A success that can be attributed to staying true to the core tenets of its absurd leading character. Humor, violence, action, and drama (in that order) all neatly wrapped itself together, and the result was a truly remarkable movie that resulted in the birth of a powerhouse franchise.
---
4.) X-Men First Class
Many were skeptical when it was announced that the X-Men franchise was getting a reboot. The iconic performances, specifically of Patrick Stewart and Sir Ian McKellen, stood unmatched in fan's minds, and they did not want a reboot to besmirch the memory of the beloved characters.
As it turns out, fans had nothing to worry about. James McAvoy and Michael Fassbender absolutely nailed the essence of Professor X and Magneto, capturing the bond of respect between the two characters while also expertly showing the battle of their conflicting world-views. A strong supporting cast and a good villain only helped towards making this  both an enjoyable movie and a good start to a rebooted franchise.
---
5.) Deadpool 2
The "Merc with a Mouth" is back in this fun sequel that stayed true to the factors that made the original Deadpool such a success.
What Deadpool 2 got right: Juggernaut! Finally a good rendering of the character, if maybe a little iffy in the CGI. The creation of the "X-Force" and ensuing scenes were delightful, the fight scenes were entertaining, and the humor continued to hit home with fans.
---
6.) X2: X-Men United
"The sequel is never as good as the original." Whoever said that has never seen X-2: X-Men United. Brian Cox makes us genuinely hate William Stryker in this movie, and the complicated partnership with longtime villain Magneto causes for some great suspense.
But this movie has more! Wolverine finding his roots is a great "B" story line, and Jean sacrificing herself at the end to save the team is a real tear-jerker that added real stakes to the film. Combine that with the usual excellence of the supreme cast, innovative action, and this movie becomes an instant classic for movie fans.
---
7.) Dark Phoenix
The final film in Fox's X-series lands squarely in the middle of the road. The movie presents a living, breathing example of a the term "mixed bag." It's awash with both good and awful performaces, writing, and special effects. Throw in a darker tone, decent action, an awful villain, and logic gaps galore and you get one big question mark on the end of the long stange sentence that is the X-Men franchise.
---
8.) X-Men
The original X-Men was a ground-breaking film that set the stage for the massive wave of comic movies we've collectively experienced over the last 20 years. Never had so many characters been brought to life in such a realistic manner. The original plot enticed both the comic nerd and the casual movie goer alike, and nicely assimilated the X-Men into the real world of today.
Perhaps this movie'sbiggest success was in it's casting. Patrick Stewart made an excellent transition from the Star Trek universe into Marvel, Hugh Jackman started a record-breaking run as Wolverine, and Sir Ian Mckellen expertly portrayed the conflicted Magneto. These combined with Storm, Cyclops and others really helped position X-Men into an iconic, bankable franchise for years to come.
---
9.) X-Men Apocalypse
Days of Future Past was such a success that fans were clamoring to see what would come next with their favorite mutants. When news came that Jean Gray, Storm, Cyclops and Nightcrawler would be making their return to the big screen, anticipation was high. The result? X-Meh.
The biggest letdown in this movie is the overall generic motivation and iteration of the main villain. Apocalypse was an overpowered Egyptian god who had the raw powers to push the X-Men but had the personality of a gray wall. This movie was a great opportunity wasted by mediocre writing and bland performances.
---
10.) X-Men Origins – Wolverine
X-Men: Origins – Wolverine is reviled by comic fans who bristle at the mere mention of this movie. The writers strayed from comic canon and ruined the essence of some fantastic characters (at least Deadpool was able to get redemption).
What is lost in all of this is that the movie itself has it's moments. Liev Schreiber gives a good performance as Wolverine's brother, Sabretooth, and Danny Huston gives a great rendering of an early William Stryker. However, too many liberties, poor special effects, and downright camp (Deadpool with laser vision? Come on now….) have caused this movie to be reviled among true comic fans.
---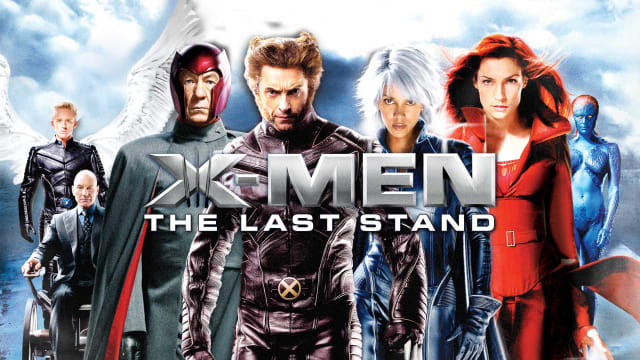 11.) X-Men Last Stand
Has there been a more colossal failure to meet expectations than X-3? Probably not. The first two installments of this franchise built strong expectations that Brett Ratner's final installment just did not meet on any level.
So many things did not work with this movie: From Juggernaut reduced to a one-liner machine and going out in a pathetic manner, to Cyclops' meaningless death, to Angel basically wasting screen time. The mere mention of "X3" around comic nerds is guaranteed to induce outrage.
---
12.) The Wolverine
This movie took one legitimately awesome scene…. And wrapped it with 2 hours of…. Blah. The train fight scene continues to be one of the most underrated action sequences in comic movie history, but the rest of the movie drags to the point of boredom.
 The Viper was wasted in this movie, and the Silver Samurai did not make for a compelling villain. The only redeeming factor about The Wolverine was the end credit scene, which teased better things to come with X-Men: Days of Future Past (listed MUCH higher on this list.)
---
So, there you have it – laid out from X-Yeah to X-Meh. How would you rank the X-films?
Jean Grey begins to develop incredible powers that corrupt and turn her into a Dark Phoenix. Now the X-Men will have to decide if the life of a team member is worth more than all the people living in the world. 
Dark Phoenix is written and directed by Simon Kinberg and is out this Friday!