Summer is just around the corner and with the sunshine and warm weather comes a fully loaded movie season. I think 2023 has so far been a solid year for movies. Lots of fun to be had, with several very good movies (still waiting for the movie gods to drop a few more "great" ones on us though). But this summer is shaping up to be huge. Blockbusters, indies, and everything in between, this summer has something for everyone. So, let's rub on some sun-screen and dive into the 2023 Summer Movie Preview!
June
Spider-Man: Across the Spider-Verse, June 2
June starts off with a bang, with the hugely anticipated sequel to 2018's Into the Spider-Verse. By all accounts, this should be another massive hit.
The Boogeyman, June 2
The latest Stephen King adaptation was originally slated for a Hulu release, but a positive test screening last December convinced the studio to switch to a theatrical release. Sounds promising.
Past Lives, June 2
Celine Song's feature directorial debut premiered at Sundance this past January to rave reviews. Several critics have seemingly already reserved a spot for it on their eventual year-end "best of" lists. The romantic drama follows two childhood friends who are reunited for the first time in 20 years.
Flamin' Hot, June 9
2023 sure feels like the year of corporate biopic-like movies. Air, Tetris, BlackBerry, and now this, the story of the creation of Flamin' Hot Cheetos.
Transformers: Rise of the Beasts, June 9
The Michael Bay Transformers series was mostly a complete mess, but the 2018 reset with Bumblebee was a much-needed shot in the arm for the franchise. Anthony Ramos and Dominique Fishback lead the way, as they become involved in a multi-faceted conflict between different factions of Transformers in 1994 Brooklyn.
Asteroid City, June 16
Wes Anderson's next project features a stacked cast, even by his standards. In an American desert town in 1955, a Junior Stargazer convention is disrupted by potentially world-changing events. Original sci-fi from Wes Anderson? Yes please.
Elemental, June 16
Pixar's next movie, what more needs to be said? Worst case scenario is it's "fine." Upper end, it's one of the best movies of the year. In a city where water, fire, land, and air residents live together, Ember, a young fire resident, befriends Wade from the water side, challenging their own long-held beliefs.
Extraction 2, June 16
In the first Extraction, Chris Hemsworth's character is named Tyler Rake and in one scene he kills a guy with a rake. That's the kind of movie we're dealing with here (something I am fully on board with). The highlight was an extended one-take action scene, and Extraction 2 is said to one-up that, with a 21-minute one-shot sequence.
The Flash, June 16
Even amidst all the Ezra Miller controversies, the few who have seen The Flash have universally sung its praises. It's all been a little much for me to take completely at face value, but it sounds like it should at least be at the upper end of the DCEU. Perhaps the most interesting part is how The Flash will impact the DCEU going forward, given all the changes the studio has gone through.
No Hard Feelings, June 23
One of a few straight comedies to come out this summer, Jennifer Lawrence stars as a young woman who, after having her car repossessed, takes a job to "date" an introverted 19 year old, whose parents hope to get him out of his shell before he goes to college. This seems like a role that Lawrence should crush.
Indiana Jones and the Dial of Destiny, June 30
The fifth entry in the adventure series received mixed reviews after its premiere at the Cannes Film Festival. Fans are still holding out hope though, especially with James Mangold directing. And any movie starring Harrison Ford, Phoebe Waller-Bridge, Antonio Banderas, and Mads Mikkelsen can't be that bad, can it?
July
Joy Ride, July 7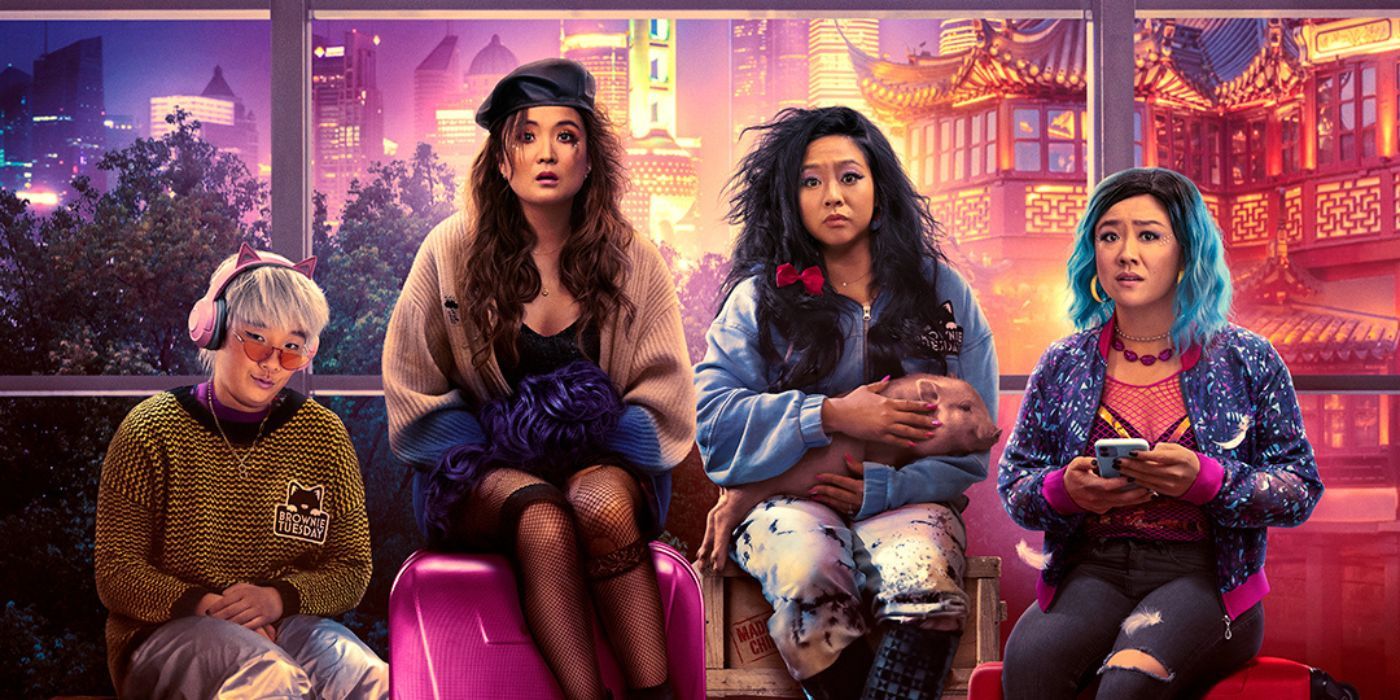 A buddy comedy with a young woman, played by Ashley Park, accompanied by her friends as she tries to find her birth mother. It premiered in March at the SXSW festival, and those that were lucky enough to see it have been singing its praises. Distinct possibility this is the consensus choice for funniest movie of the year. Also features Stephanie Hsu, in her follow-up role to her breakout performance last year in Everything Everywhere All at Once.
Mission: Impossible – Dead Reckoning Part One, July 12
With 2018's Fallout being one of the best action movies of all time, it's safe to say the hype is through the roof for the sequel. From the trailers and other behind the scenes footage released, the latest Ethan Hunt adventure looks primed to meet its sky-high expectations.
Theater Camp, July 14
Ben Platt and Molly Gordon (who also co-wrote and co-directed) star as instructors at a New York theater camp who face new challenges when "clueless tech-bro" Troy (Jimmy Tatro) arrives to run the property. It opened to to a warm reception at Sundance, so this could be another strong comedy.
Barbie, July 21
Barbie (Margot) Robbie is banished from Barbieland for being less than perfect, so she travels to the real world with Ken (Ryan Gosling) in hopes of finding true happiness. It's a high-concept idea that has a wide range of outcomes. But with the loaded cast and Greta Gerwig writing and directing, there's plenty of reason to be optimistic.
This will be a massive weekend, as also opening the same day is…
Oppenheimer, July 21
Christopher Nolan tells the story of J. Robert Oppenheimer (Cillian Murphy) and his work creating the atomic bomb. Nolan recreated the explosion without CGI. If this doesn't hook you in, then I don't know what to tell you.
Also read: Cillian Murphy: "I was desparate to play a lead for him [Christopher Nolan]"
The Beanie Bubble, July 21
As someone who lived through the Beanie Baby craze (shoutout Bongo, best Beanie Baby out there), this holds particular interest. It's billed as a comedy-drama, but with Zach Galifianakis and Elizabeth Banks in the lead roles, I'm betting it will lean more into the comedic side of things.
August
Meg 2: The Trench, August 4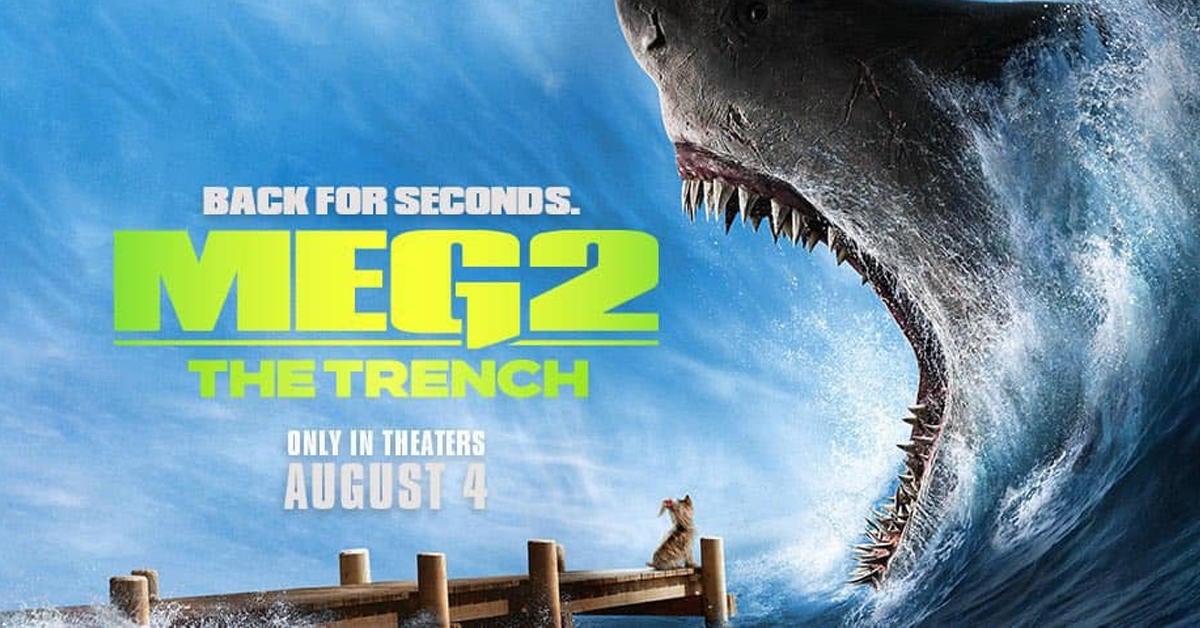 I actually had a fun time with The Meg, so I'm hopeful for this sequel, though I fully realize the floor is it being one of the worst movies of the year. The trailer looks like it will lean into the campiness of its premise, which should be a good thing.
Teenage Mutant Ninja Turtles: Mutant Mayhem, August 2
The turtles yearn to be accepted as normal teenagers and go about it by becoming vigilante heroes in New York. The Ninja Turtles could use a reset after the two Michael Bay-produced movies failed to deliver. With Seth Rogen writing and producing, the heroes in a half-shell should be in good hands.
Gran Turismo, August 11
Tells the true story of Jann Mardenborough who, after winning a series of video game competitions, was given the chance to become an actual professional race car driver.
Heart of Stone, August 11
Specific plot details are still under wraps, but Gal Gadot stars as a spy who must protect an invaluable asset known as the Heart.
The Last Voyage of the Demeter, August 11
This horror film is based on one chapter from Bram Stoker's novel Dracula. The story is set on the eponymous ship, the Demeter, whose crew has been tasked with transporting private, mysterious cargo. Given that this is a Dracula story, it's a safe assumption that the voyage doesn't go exactly as planned.
Blue Beetle, August 18
Recent college graduate Jaime Reyes is chosen as a symbiotic host to the Scarab, an ancient alien relic that grants him super powered armor, turning him into the titular superhero. It's still unconfirmed where this will fit into James Gunn's new DC movie universe, but it stands to reason that if it does well enough, this iteration of the character would continue.
Bottoms, August 25
Two unpopular queer high school students start a fight club to have sex before graduation. If that sounds absurd, that's the point. Another movie with a festival premiere, (SWSX in March), it's been building positive word of mouth since that premiere and looks primed to be a comedy hit to close out the summer season.
This is a loaded summer slate, and there's even more than what's covered here. Let us know what you're most looking forward to seeing!
Follow us for more entertainment coverage on Facebook, Twitter, Instagram, and YouTube.