Are you searching for spectacular Christmas gifts that'll have all your loved ones feeling festive? You're at the right place!
1.
A Rose Apothecary planter that David and Patrick would happily sell in their shop on Schitt's Creek.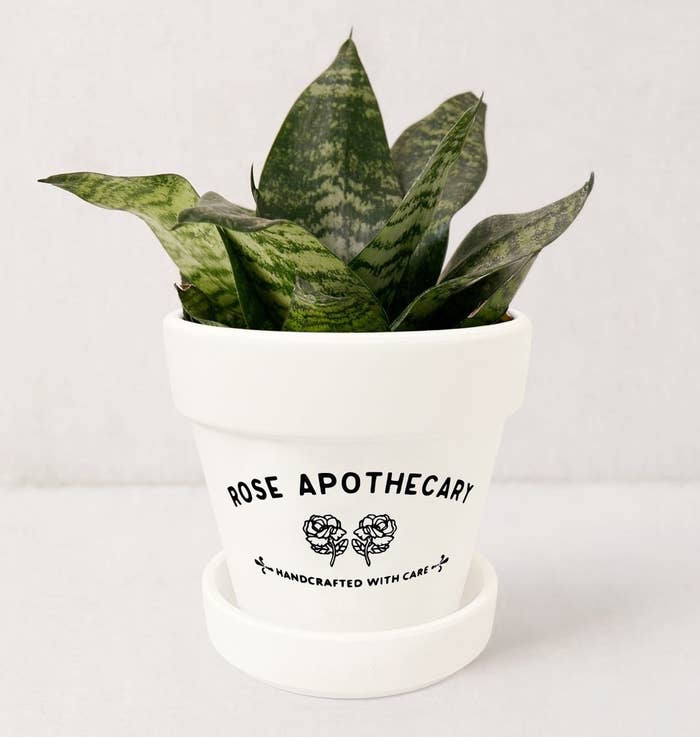 Get it from MyUrbanCrafts on Etsy starting at $25
2.
One, two, or a few Lovecraft Country stickers to decorate just about anything at home.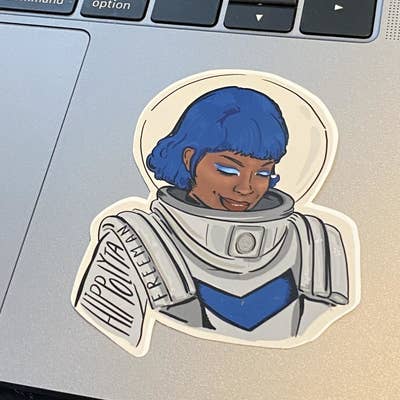 Get Hippolyta, Ruby, or Atticus and Leti from Salem365 on Etsy for $3.99 each.
3.
A Home Alone 1,000-piece house puzzle to celebrate the movie's 30th anniversary.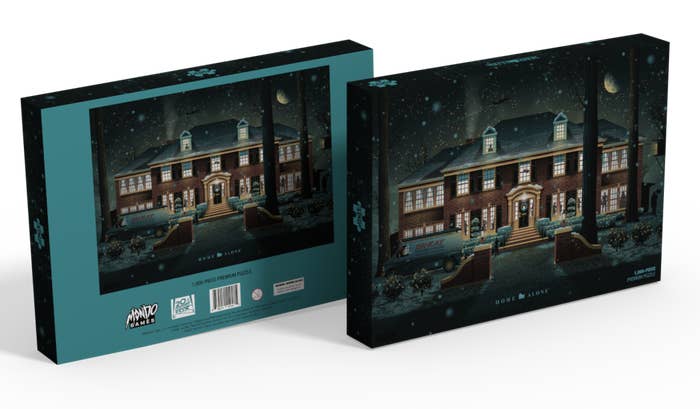 "This house is so full of people it makes me sick. When I grow up and get married, I'm living alone."
Get it from Mondo for $20
4.
A tiny set of The Mandalorian lip balms to give you baby soft lips like Baby Yoda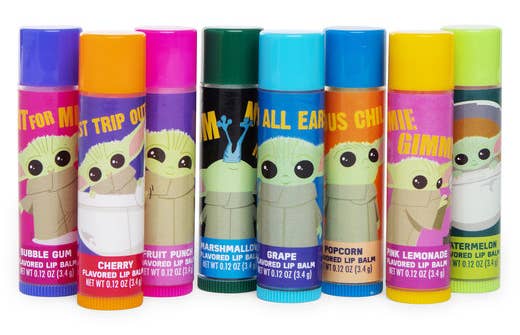 Get it from Amazon for $7.99.
5.
Gift your friend their own life-size Baby Yoda or Grogu to cuddle up with while streaming The Mandalorian.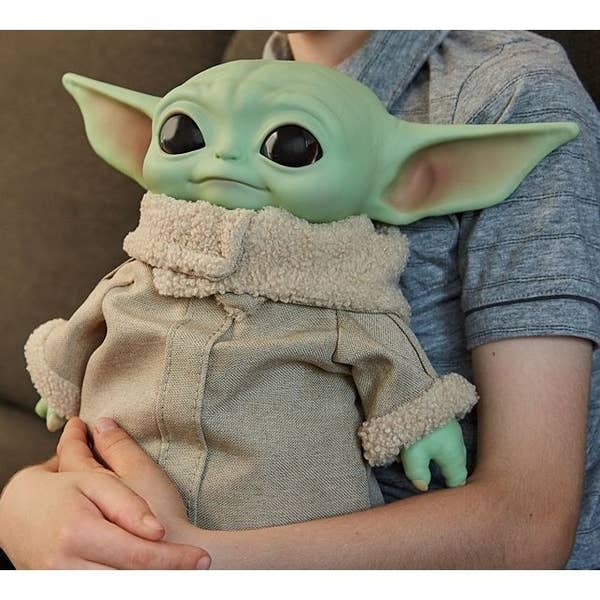 Note: This adorable, 11-inch plush can't actually use the Force…that we know of.
Get it from Target for $17.99.
6.
A set of Harley Quinn earrings inspired by her look in Birds of Prey.
The piece is adjustable so it fits perfectly and is incredibly screen accurate
Get it from HarleyJewelry on Etsy for $12
7.
A gorgeous art print of Arabella in her Halloween costume from I May Destroy You.
Get it from Gutspring on Etsy starting at $9.84
8.
A vintage camera phone case inspired by the one Emily uses in Emily in Paris.
Now all you need is a fresh croissant and you're good to go.
Get it from AmericanoCrystals on Etsy for $36.
9.
A stocking stuffer sized A Christmas Story card game you  shoot your eye out with.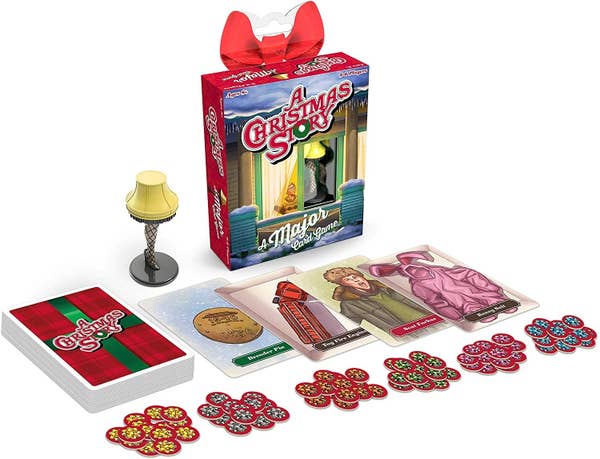 Get it from Amazon for $6.99.
10.
A To All the Boys: P.S. I Still Love You–inspired candle that's as lovely as Lara Jean and Peter Kavinsky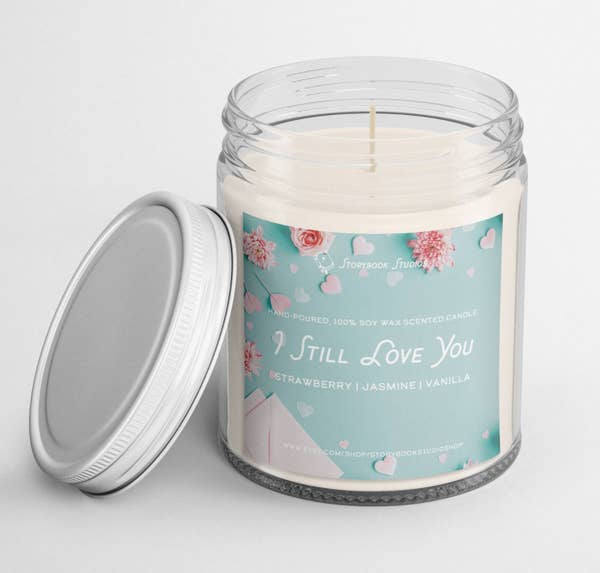 The candle is hand-poured and has notes of strawberry, jasmine, and vanilla for a sweet and floral scent that embodies the vibe of Lara Jean.
Get it from StorybookStudioShop on Etsy for $16.18.
11.
A black-and-white Cinnabon Gene sticker that'll give you some serious Better Call Saul flashbacks.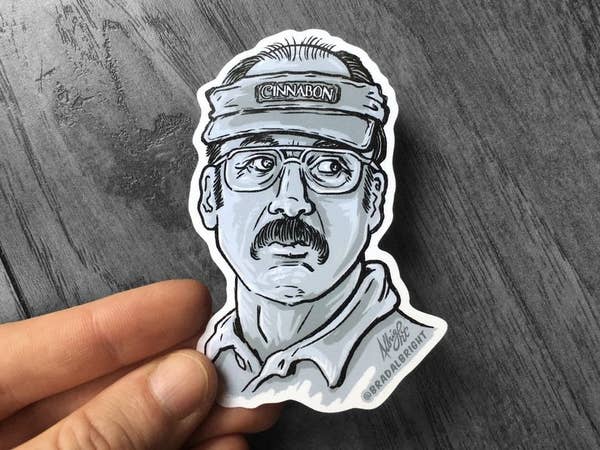 Get it from AlbrightIllustration on Etsy for $4.
12.
A moonflower–and–Jamie and Dani pin set from The Haunting of Bly Manor so you can keep your faves close to your heart.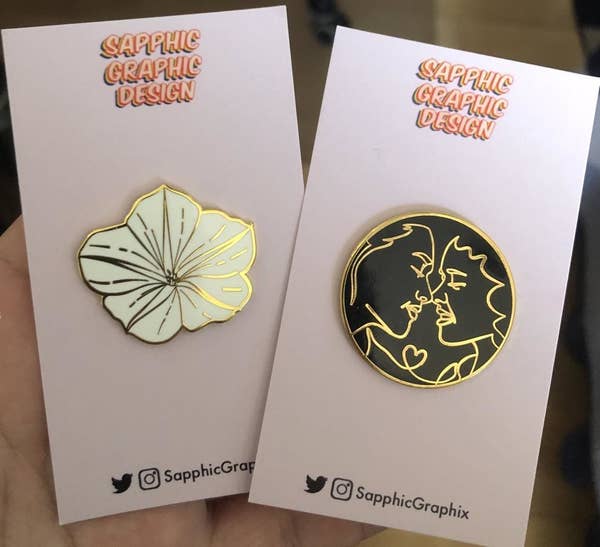 Just try not to get any tears on them when you wear them!
Get it from SapphicGraphicDesign on Etsy for $24 for the set or $13 each.
13.
A hard-cover, leather-bound mini copy of The Turn of the Screw. The Henry James novel that The Haunting of Bly Manor is based on.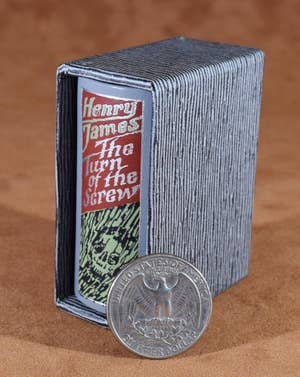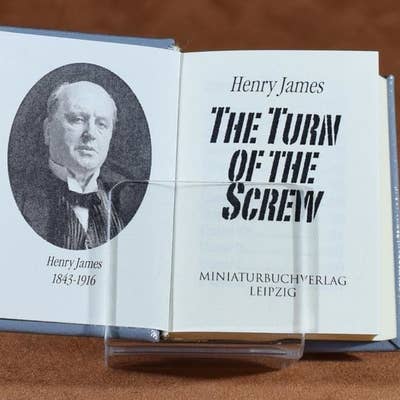 It's small but, believe it or not, still readable and includes illustrations from the first edition
Get it from MiniatureBooksUSA on Etsy for $26.10.
14.
A "True Crime and Wine" T-shirt for fans of Tiger King, Dirty John, I'll Be Gone in the Dark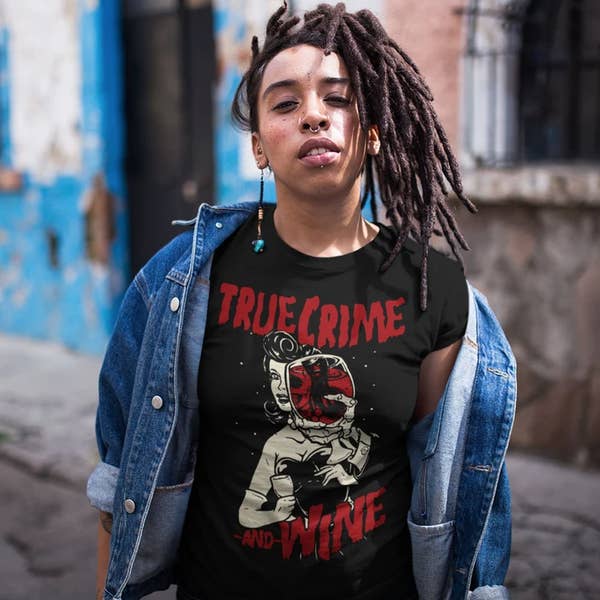 Excellent and comfy fit with gorgeous colors that wash well.
Get it from Murder Apparel for $24.99.
15.
A Wonder Woman 1984 Funko Pop donning her stunning gold armor from the upcoming sequel film.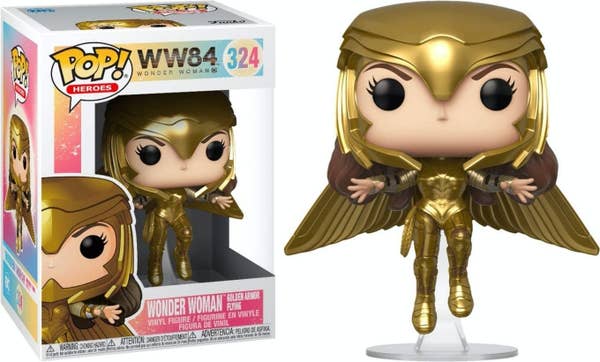 Are you counting down the days until the return of Diana Prince?
Get it from Amazon for $8.78.
16.
A minimal The Queen's Gambit T-shirt to wear while you work on your chess game.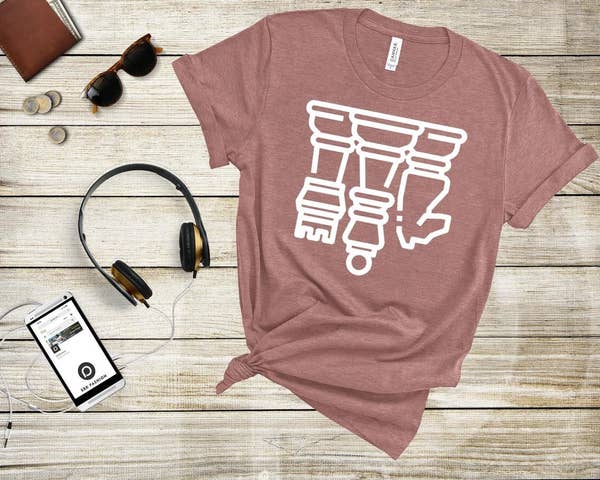 Get it from ErkFashion on Etsy starting at $11.23.
17.
A limited edition 4K/UHD/Blu-ray/digital combo of Disney's live-action Mulan to bring the legend home.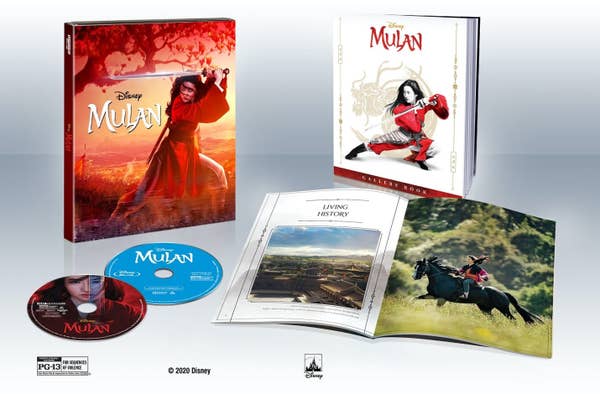 This Target exclusive comes packaged with a limited edition gallery book
Get it from Target for $34.99.
18.
An awesome The Umbrella Academy print featuring your favorite superhero team.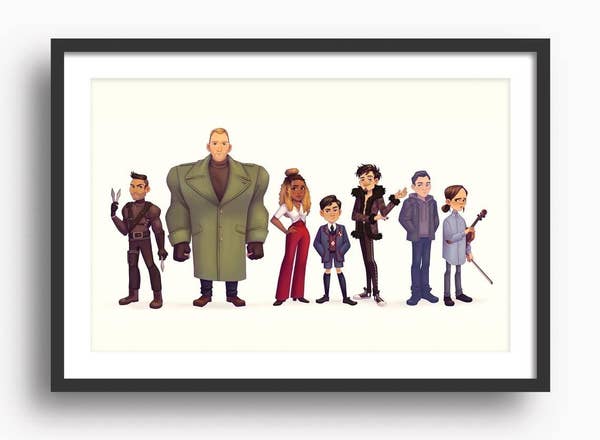 Get it from AlyssaTallentArt on Etsy for $20.
19.
A CUSTOMIZABLE Stranger Things phone case that's designed to look like the mixtape Jonathan gave Will.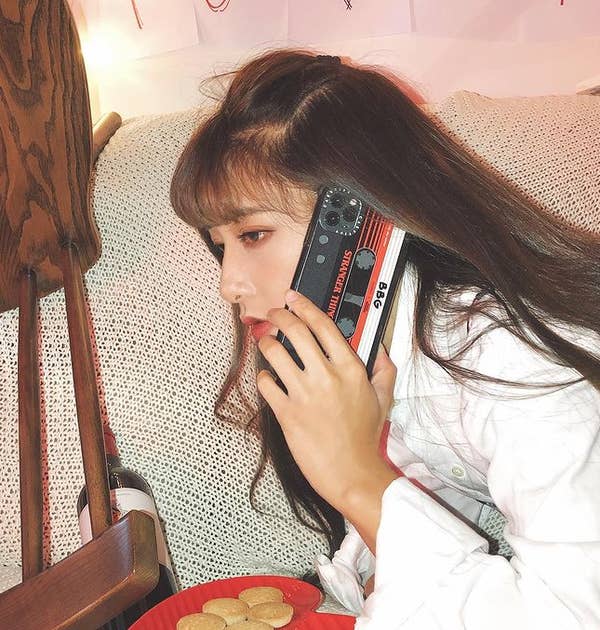 Available for Apple and Samsung phones. Add your name/your friend's name/anything to it
Get it from Casetify starting at $45.
20.
A Nyles–from–Palm Springs enamel pin that you can wear on repeat today, tomorrow, and the day after that, and the day after that…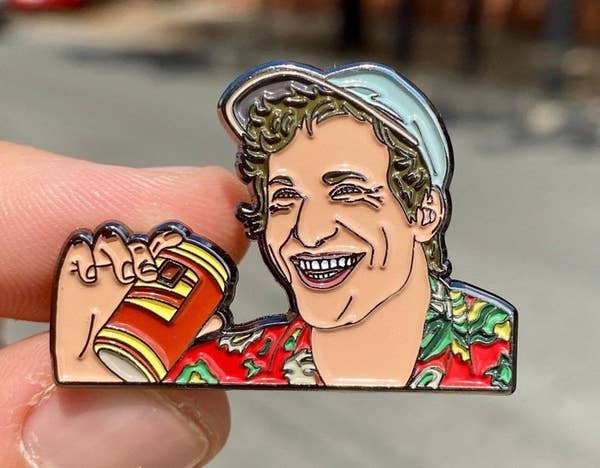 Get it from 2ndStreetPins on Etsy for $6.
21.
A copy of Forking Good: An Unofficial Cookbook for Fans of The Good Place to try out some new recipes while you're stuck at home.
Get it from Amazon for $19.99 or Bookshop for $18.38 (to support local bookstores).
22.
A lovely The Crown sticker sheet full of quotes and illustrations from the show that everyone's obsessed with.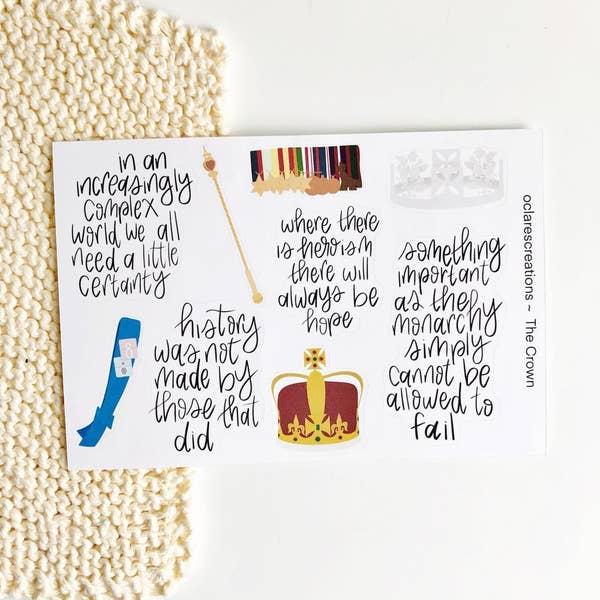 These hand-drawn and kiss-cut stickers are perfect for planners, journals, and more.
Get it from oclarescreations on Etsy for $4.04.
23.
And finally, a 35th anniversary Back to the Future Back in Time board game that'll have you shouting, "Great Scott!"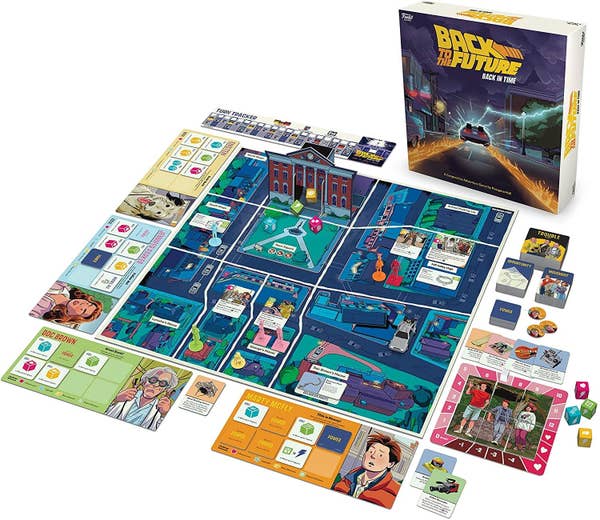 Get it from Amazon for $24.75.
So what are you waiting for? Order something cool for your friends soon!
Source: BuzzFeed