You're at the perfect place if you're searching for gifting ideas for that one friend of yours who breathes and lives everything Korean. Pick from things priced as low as $4! We hope you love the products we recommend. Scroll below and to add something beautiful to your shopping cart and brighten up your friend's festive season!
1.

W

hether it's Ateez, Stray Kids, or Iz*One, a

mystery bag of goodies for your friend's favorite band is a perfect gifting idea.

The bag will include Polaroids, candies and sweets, sheet masks, and lots of photo cards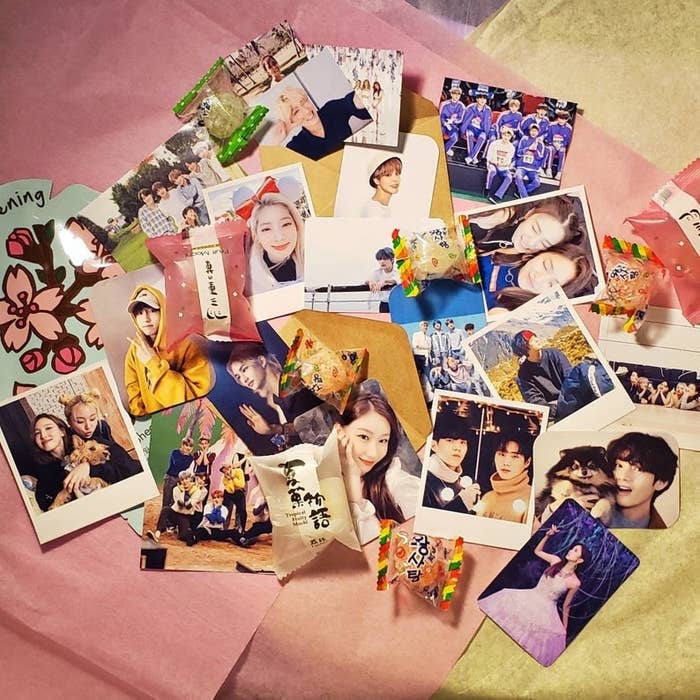 Get it from YeOldeStuffShoppe for $4+
2.

Buy your friend a bottle of Pomélo Paradis Atelier Cologne, so they can smell like Kang Mi-rae from My ID Is Gangnam Beauty. This perfume was Mi-rae's favorite and shows up several times on the show, in fact, it's also a popular perfume in Korea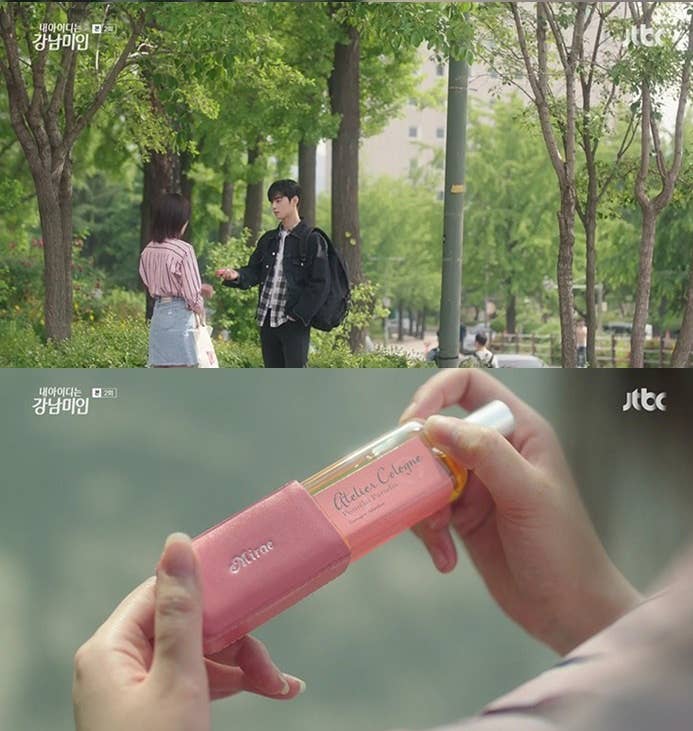 Get it from Sephora for $140+ (available in two sizes).
3.
A mini cosmetics backpack for your friend to hold their beauty products just like makeup artist Ahn Jeong-ha from Record Of Youth did. Now, they can glam you up anytime, anywhere. 
Get the backpack from Urban Outfitters for $15
4. This is a
BTS throw pillow with a scene from "Boy With Luv" reimagined as '90s anime art. Your friend can finally add a fun touch of Bangtan to their room with this,
Get the pillow from hanavbara on Redbubble for $21.65+ (available in three sizes and with or without pillow insert)
5.

Here's one of the books that Ko Moon-young from It's Okay to Not Be Okay wrote. Your friend will extremely thrilled to have their very own copy.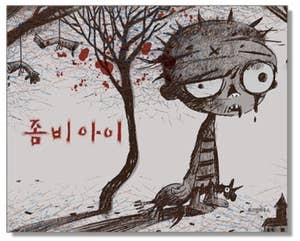 Get Ko Moon-young's fairytale books from Daebak for $28.99+ (available in five titles and multipacks)
6.

Gift your friend a copy of the superhit Oneus' new mini-album, Lived with some matching goodies for the era like a themed enamel pin, a vinyl sticker set, and quality double-sided photo cards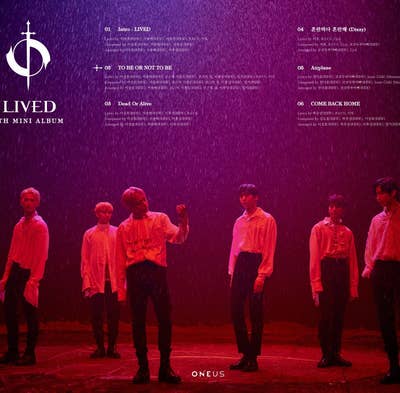 Get the album from Amazon for $35.95, the enamel pin from Yunhocornco on Etsy for $12+. The vinyl sticker set of all six members from QCumberSales on Redbubble for $2.81+ and the double-sided photo cards from AJWorld for $2+
7.

Get your friend boozed up with tons of different kinds of drinks like beers, wine, and liquor. Drizly delivers right to their doorstep. Now they won't feel the FOMO while they watch the characters on Itaewon Class hitting up the bars with those tempting cool drinks.

https://img.buzzfeed.com/buzzfeed-static/static/2020-12/9/5/asset/43260b0873e7/anigif_sub-buzz-2967-1607492635-9.gif?output-format=mp4

Enter your delivery address and shop for drinks here
8. For your old-skool
friend, we have a cassette tape player that will help them travel back in time to the '80s and '90s along with the characters of the Reply series!
Get them from Urban Outfitters: the tape player for $40
9.
What better way to start a Christmas morning than with this
cute personalized Christmas candle based on your friend's Bangtan bias that'll surround them with the scent of gingerbread or marshmallows.
Get them from SmellsLikeCandle on Etsy for $18.50
10. Get your bestie a cozy Yeonjun (TXT) or musky Monsta X candle, who knows, maybe the member's candle scent is what these stars actually smell like?
Get them from Etsy: the Yeonjun candle from KpopCandlesCo for $12.99
11.

Is your friend K-razy about K-beauty? This Peripera lip tint and Etude House eyeshadow palette is just perfect to get them started and look the way Im Ju-gyeong from newly-released True Beauty looks.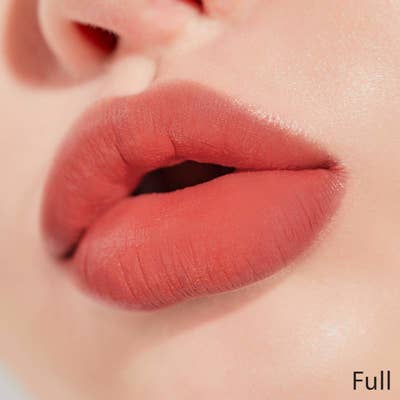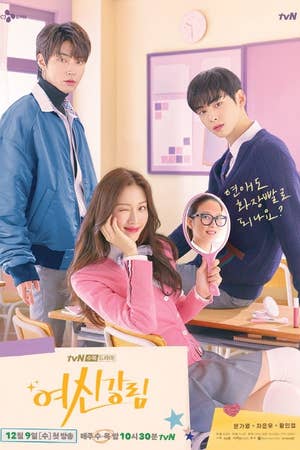 Get them from Amazon: the lip tints for $7.99+  and the eyeshadow palette for $15.60+
12.
This pack of adorable vinyl stickers of the Twice members dancing the key point choreo of "Fancy" is just super adorable. They'll definitely love it!
Get it from SerWalterStickers on Etsy for $13.86
13. Just how Jun was always there for Ra Ra during her most difficult times in Do Do Sol Sol La La Sol, this magical customized music box will be
there for your friend whenever they're feeling down.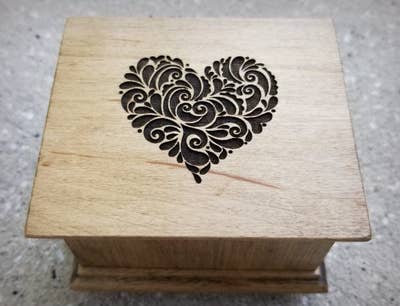 Get it from Simplycoolgifts on Etsy for $64.80+
14.
A 2021 Season's Greetings package of their fave group so they can settle in with some hot chocolate on a cold night and watch to their heart's content.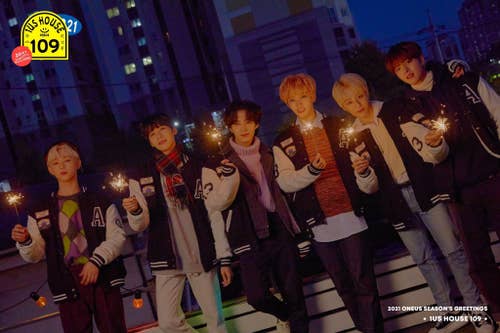 Get them from Amazon: TXT's for $79.90, Ateez's for $92.71, and BTS's for $94.90, and get Oneus' from Bizent for $29.26 or from Daebak for $59.99.
15.
A set of laminated photo cards of your friend's favorite band or group's 2021 Season's Greetings package shoots. A postcard will either end up in your friend's wallet or
phone's cover. You can even put them up in their room to sigh dreamily at every day.
Get them from KCovePop on Etsy for $4.70+
16.

Tote bags are such great gifts for any occasion. Your friends can use it for trips to their bookstore or library. It's too bad they can't go to Eun-seob's dreamy countryside bookstore from I'll Go To You When The Weather Is Nice but why not start a book club like the one in the show?
Get the tote from papersushi on Etsy for $20
17.
A "Euphoria" tee with a vintage-style print of a scene from the music video that'll bring all the nostalgic feels
Get it from Busagguk on Redbubble for $20.73
18.

Gift your friends a

 pair of these adorable Subway stud earrings if he/she binges way too many K-dramas and then ends up craving a Subway sandwich because well…if you know you know.
Get it from Qminishop on Etsy for $16.09+
19.
A new K-pop album release to surprise them and help them add to their shelf collection (which we know is just lined with albums instead of books).
Get them from Amazon: NCT's Resonance Part 1 (The Past Version) album for $22.47 and Twice's More and More mini album for $19.94
20.

They would go crazy if you get them a

 subscription to Viki. They will have a good time spending their cold winter days bingeing their fave K-dramas and movies.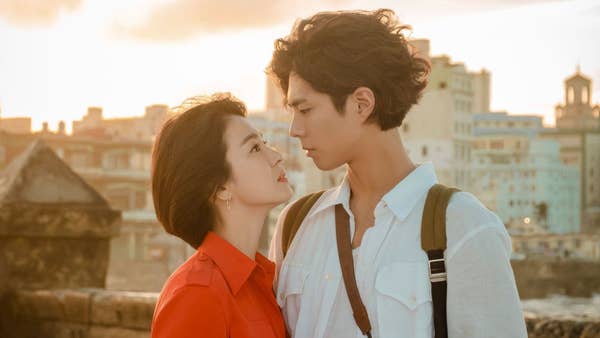 Get Viki Pass Standard for $4.99/mo or $49.99/yr or Viki Pass Plus for $9.99/mo or $99.99/yr.
21.
A wall poster of Mamamoo or a canvas poster of Sunmi because they are absolute Queens just like the fan you're going to give this to.
Get Mamamoo's poster from GG-Emporium for $14.32+
22.
A gorgeous Beauty and the Beast rose necklace to show them how much you care, reminiscent of when It's Okay To Not Be Okay referenced the fairytale with Moon-young realizing she was the wounded beast and Gang-tae the soft beauty helping break down her wall
Get it from JewelryHills on Etsy for $18+
23. Yoon Se-ri from Crash Landing On You was a fashion icon who made us all want to dress up beautifully. Gift your friend a
luxe-looking tweed cross-body bag so that she can dress like Seri but doesn't have the budget for Chanel (sobs).
Get it from Kate Spade for $129.
What are you gifting your best friend this season? Tell us in the comment section below!
Source: BuzzFeed