Delivering pre-written dialogue is honestly not an easy task. However, some TV actors go above and beyond and come up with some super iconic lines on the spot. They happen to be present in the moment and fully fluent in their character which enables them to come up with perfectly formulated and unscripted lines.
Here are some of the most memorable on-screen moments from TV that weren't in the original script:
On Stranger Things, When Murray chats with Jonathan and Nancy at breakfast, he improvised his line — you can even see Natalia Dyer trying not to laugh.
Also on Stranger Things, the scene where Eleven collapses into Mike's arms after battling Billy in the sauna was unscripted — Millie Bobby Brown was physically exhausted from filming the scene.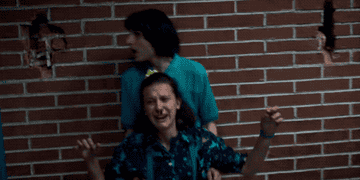 On Euphoria, the flashback that showed Rue getting in a brawl with her mom was completely improvised by Zendaya and Nika King — the script simply said "Rue and her mom have a fight."
The
iconic
"hot damn" line of Captain Holt
o
n Brooklyn Nine-Nine, was improvised by Andre Braugher.
On Schitt's Creek, Moira's iconic pronunciation of "bébé" was created by Catherine O'Hara while she was filming the scene for the first time.
On High School Musical: The Musical: The Series, Joshua Bassett actually improvised Ricky's monologue about loving Nini right there on the spot.
On Supernatural, Jensen Ackles spontaneously screamed Dean's classic "son of a bitch" line at the end of this scene — you can even spot Jared Padalecki trying hard not to laugh in the final take.
On Parks and Rec, all the actors came up with their "drunk off Snake Juice" reactions on the spot — in fact, Amy Poehler was directing this scene and they were trying to make her laugh.
On Sex Education, Aimee Lou Wood came up with the hilarious "my ham" line on the spot after her sandwich was batted away.
On Grey's Anatomy, Jo kissing Arizona wasn't scripted and it was something Camilla Luddington totally improvised.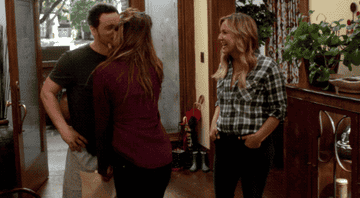 On New Girl, Max Greenfield improvised Schmidt's description of his dream girl during this flashback from the series finale.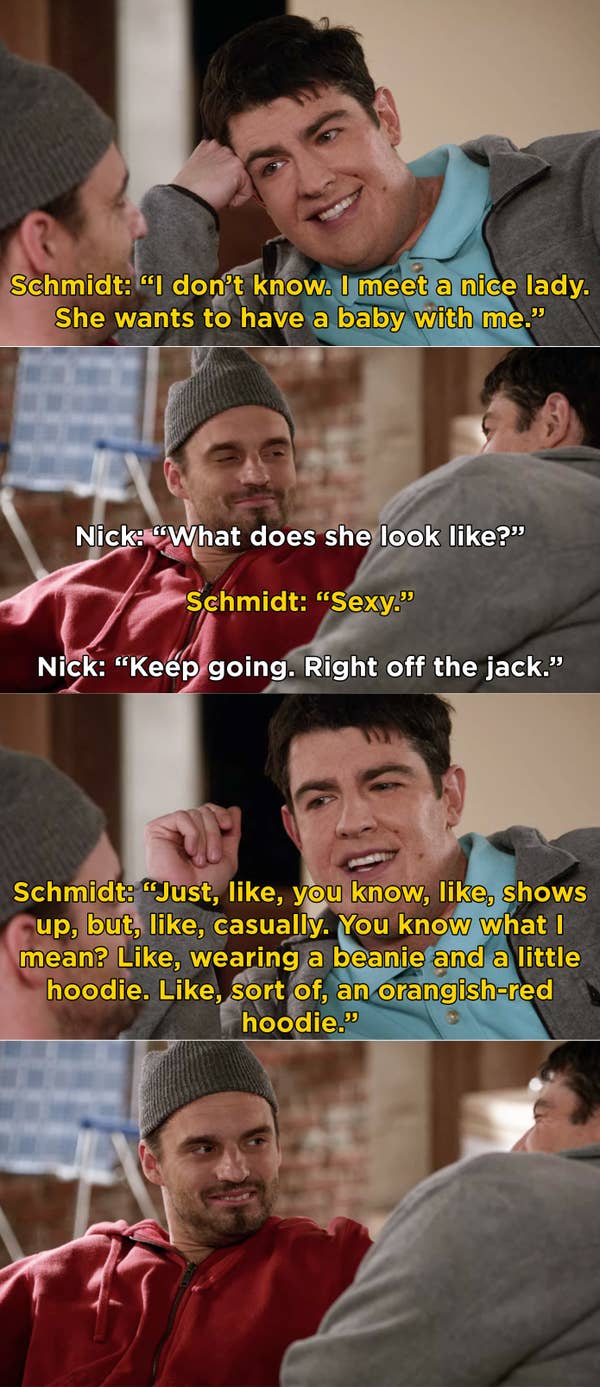 On The Office, Steve Carell surprised Oscar Nunez by kissing him on the lips during the episode "Gay Witch Hunt." In the script, Michael was only supposed to kiss Oscar on the cheek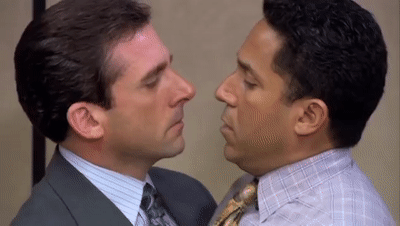 Jason Segel didn't know Marshall's dad was going to die on How I Met Your Mother until they filmed the scene, so the final cut featured his genuine reaction.
On The Haunting of Hill House, when Theo and Shirley were startled by Nell's ghost in the car, the scene consists of Kate Siegel and Elizabeth Reaser's genuine reactions — Victoria Pedretti made her entrance sooner than they thought.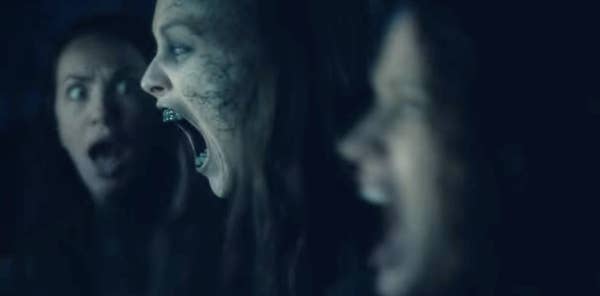 On Parenthood, Craig T. Nelson and Mae Whitman improvised the entire moment when Zeek took Amber to see her wrecked car after her horrific car crash.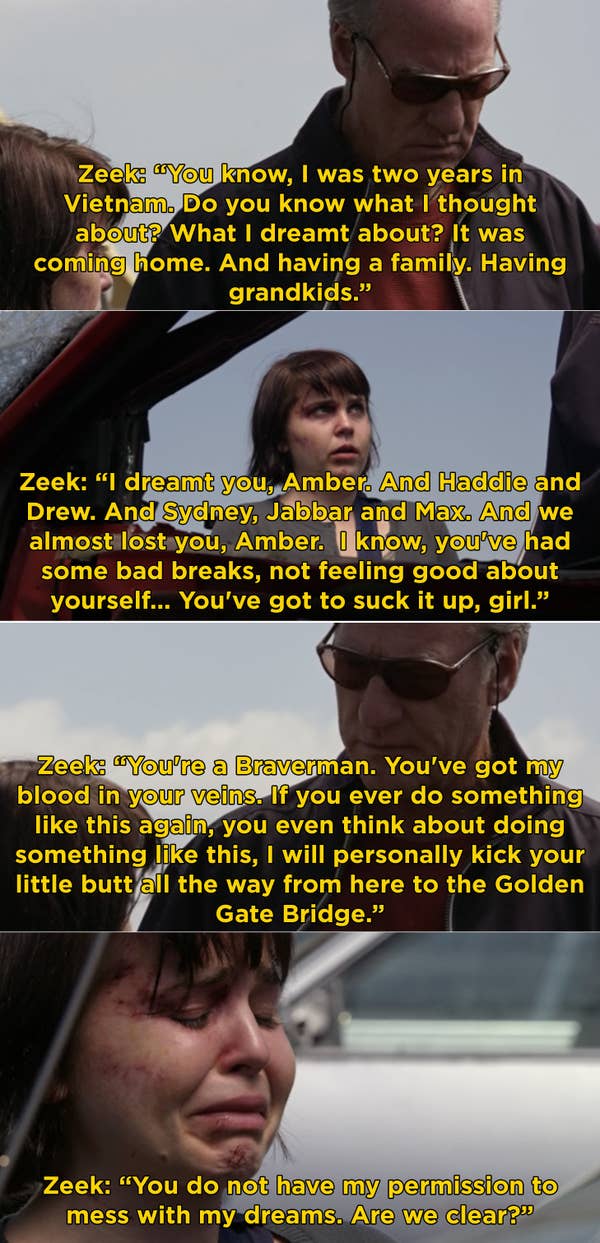 On Riverdale, the moment when Kevin kissed Archie while performing "Tear Me Down" from Hedwig and the Angry Inch was unscripted — it was something Casey Cott and KJ Apa came up with while filming.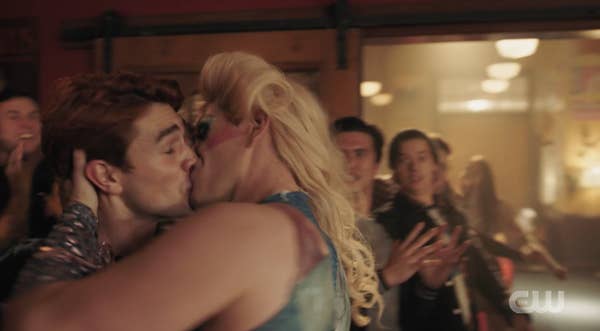 On One Tree Hill, during the series finale, Brooke's speech about what made high school so special was unscripted — Sophia Bush simply reminisced about her time on the show and playing Brooke.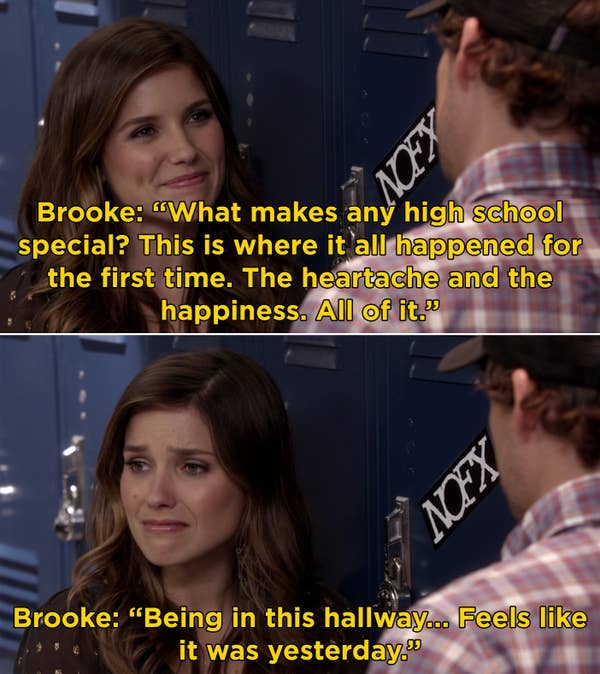 On One Day At a Time, the moment when Lydia held Syd's hand after Elena explained that they were harassed after a date was improvised by Rita Moreno.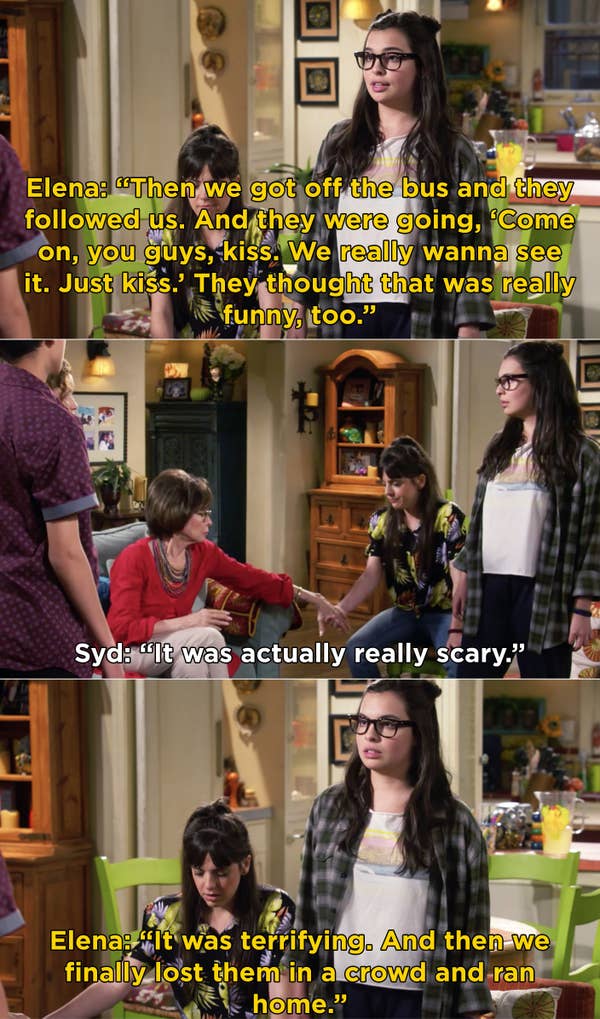 During The Vampire Diaries Season 5 finale, Ian Somerhalder added in the heartbreaking "baby" when Damon said goodbye to Elena before the Other Side collapsed.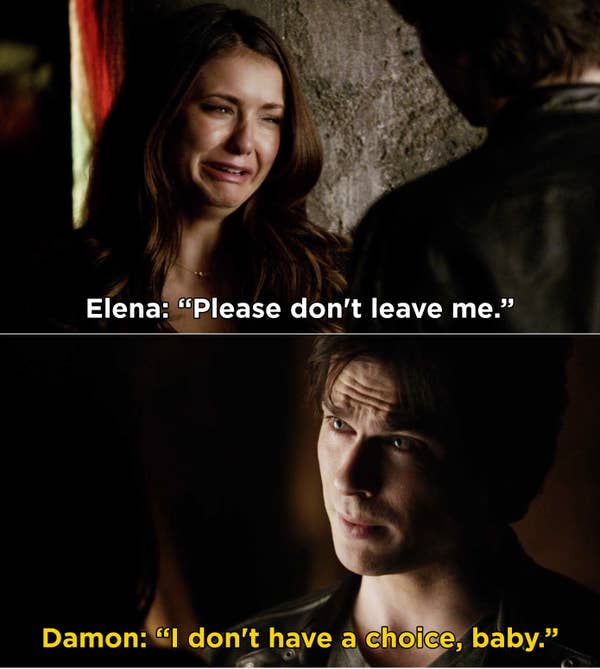 On Veep, while improv was used a lot during preproduction, one moment that happened while filming was when Gary and Mike broke an expensive tea set in London.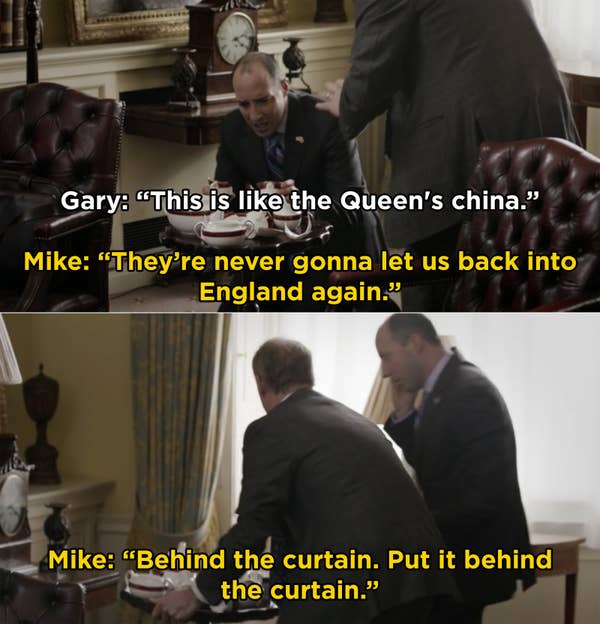 On This Is Us, when Randall and William went to Memphis and visited a barbershop, the conversation they had was totally unscripted — Sterling K. Brown and Ron Cephas Jones simply spoke about their real first haircuts.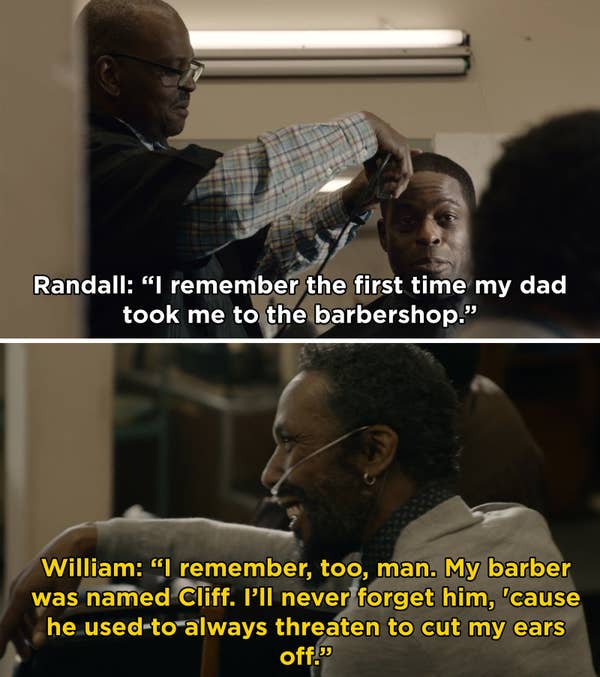 On Dead to Me, Linda Cardellini improvised the heartbreaking line Judy uttered after learning Abe died in the moment.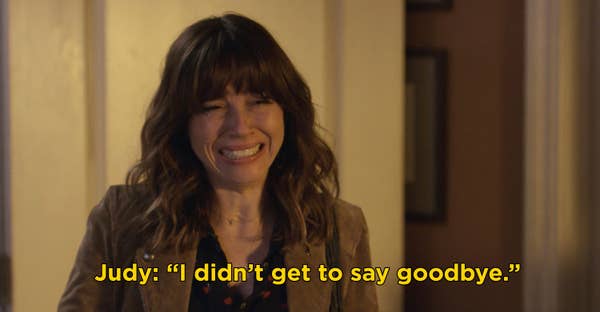 On
seeing Daredevil's outfit for the first time in 
The Defenders as Jessica, Krysten Ritter improvised this hilarious line.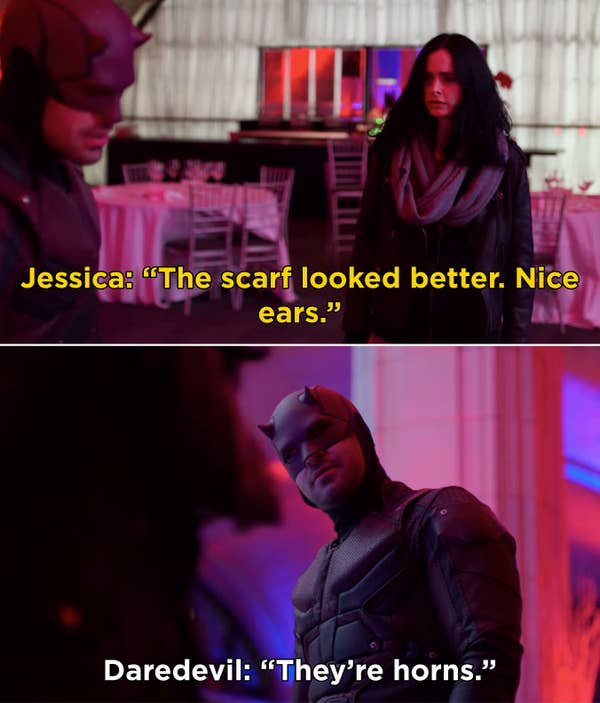 What has been your favorite TV improv of all time? Tell us about it in the comments section below!
Source: BuzzFeed