TV history has many emotional, gut-wrenching moments that have sent us the right to the tissue box. From lighthearted comedies and cartoons to intentional dramas, the TV shows had it all. Yet, no matter what TV show you watch, once you get invested in the lives of your favorite TV Couples, and can see their pain unfold on screen. You feel the same level of sadness as the characters in these TV shows. Sometimes, we can't watch our favorite characters split on the screen, and we cry when it happens. But, in some cases, we are still unable to get over it. So these are the 30 Times TV Couples Broke Our Hearts.
Let us begin with When Wanda had to say goodbye to Vision for the second time on WandaVision: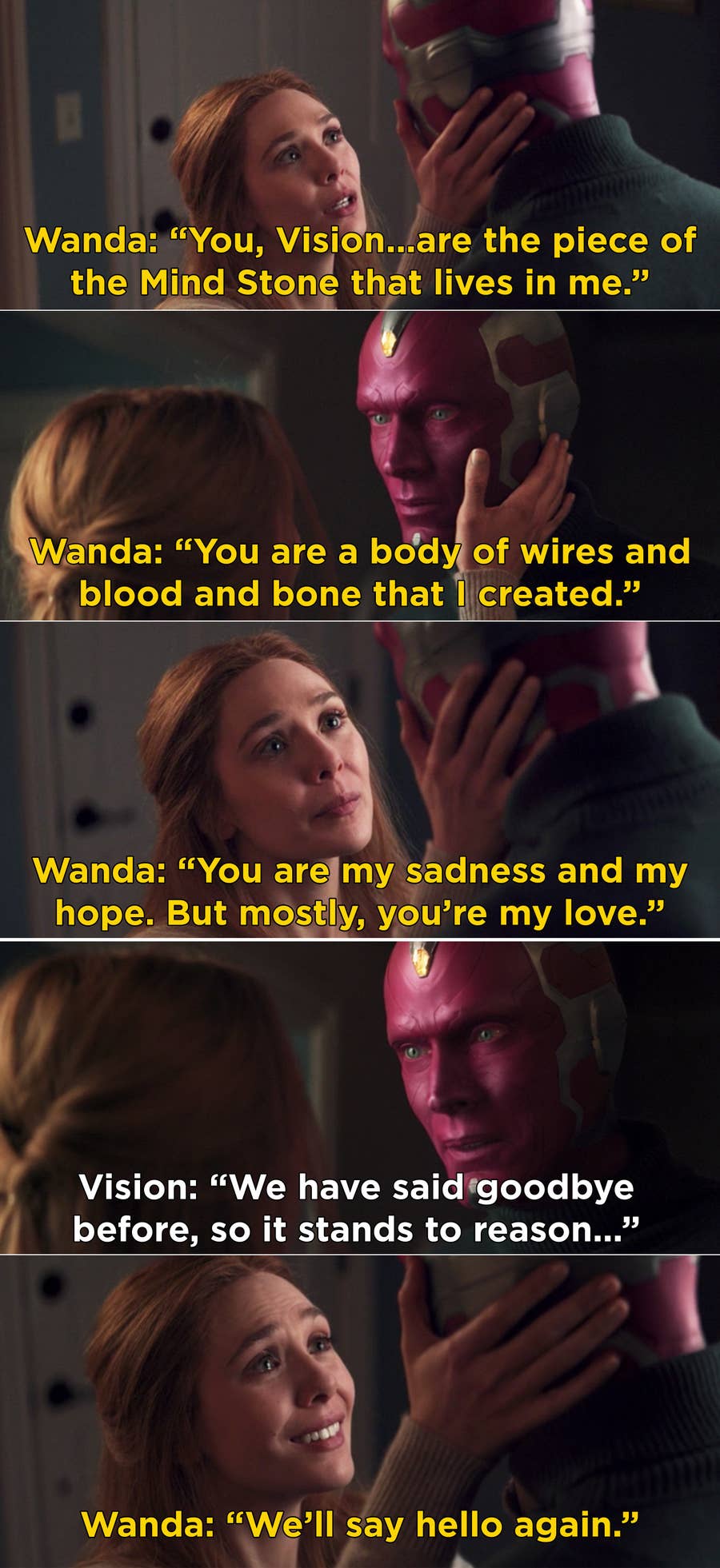 There's a moment when Elena and Damon danced one last time before she went into a coma on The Vampire Diaries:
The moment from "Skins" when Emily discovered Naomi had cheated on her:

In Angel, When Buffy found out that the day she's spent with a 'human Angel' would be erased from her memory, and says, "I'll never forget."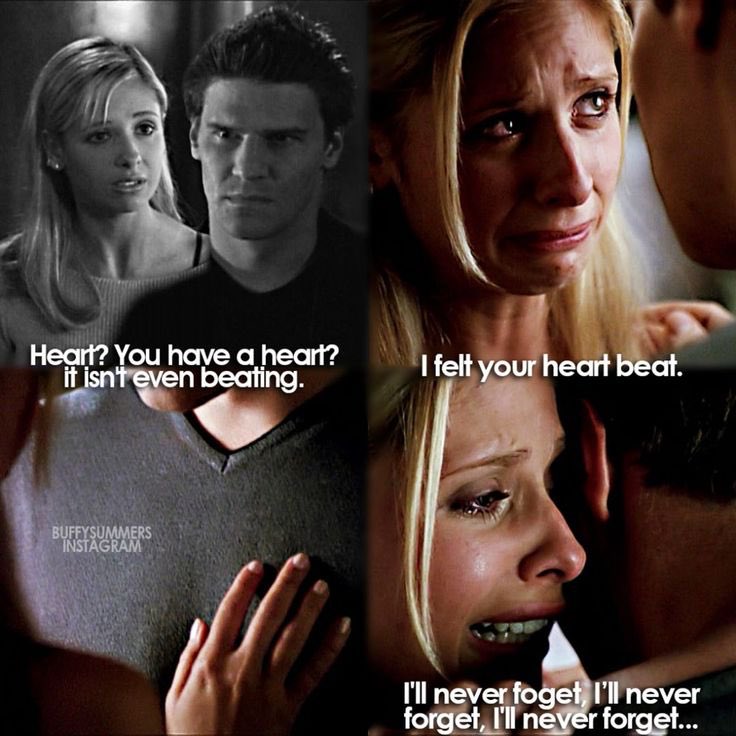 On Faking It, when Amy finally confessed her feelings for Karma: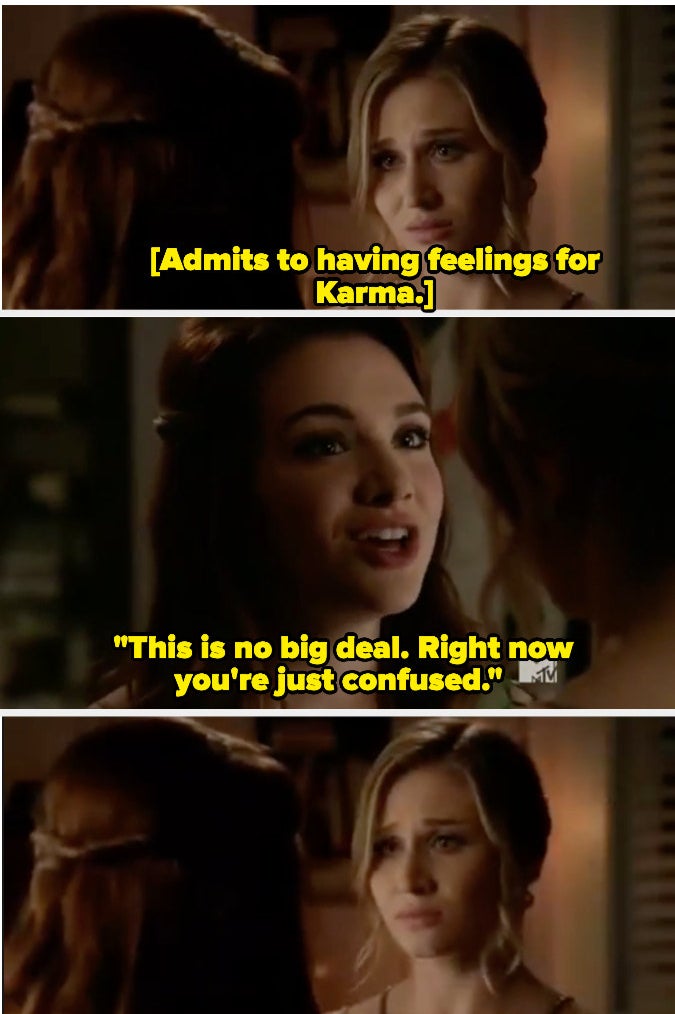 On Modern Family, Haley and Andy said goodbye when Andy moved away: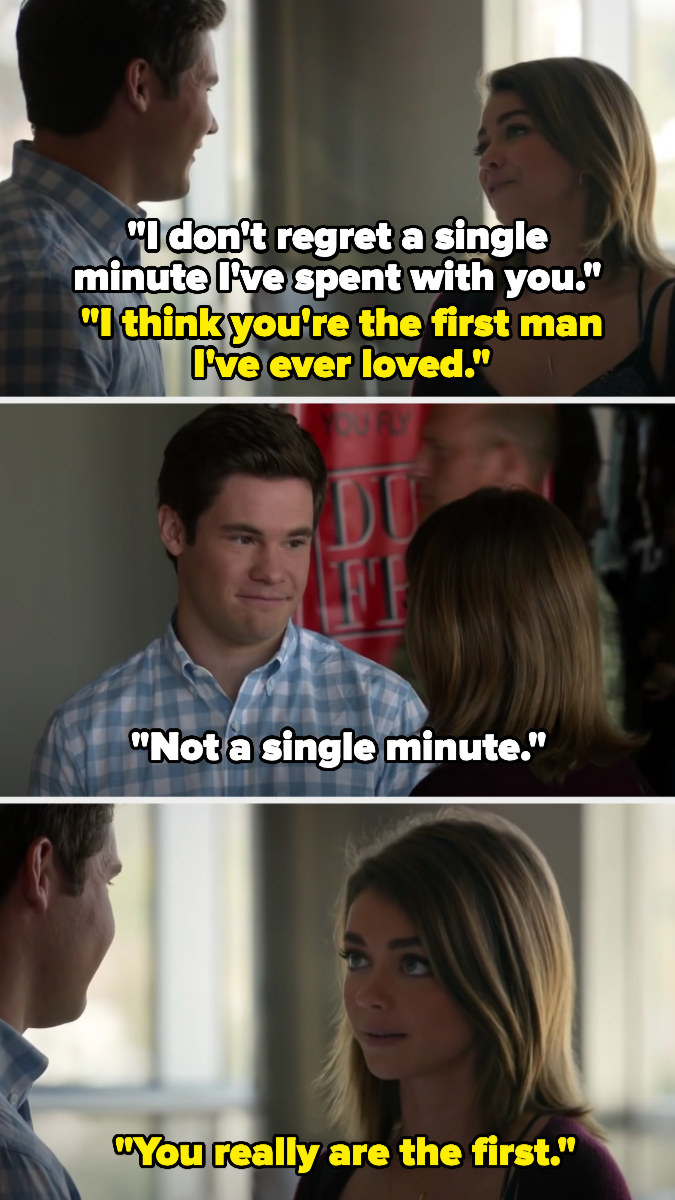 When Ryan held Marissa as she died:
A scene from The Haunting of Bly Manor shows Jamie finding Dani staring at the bathtub water: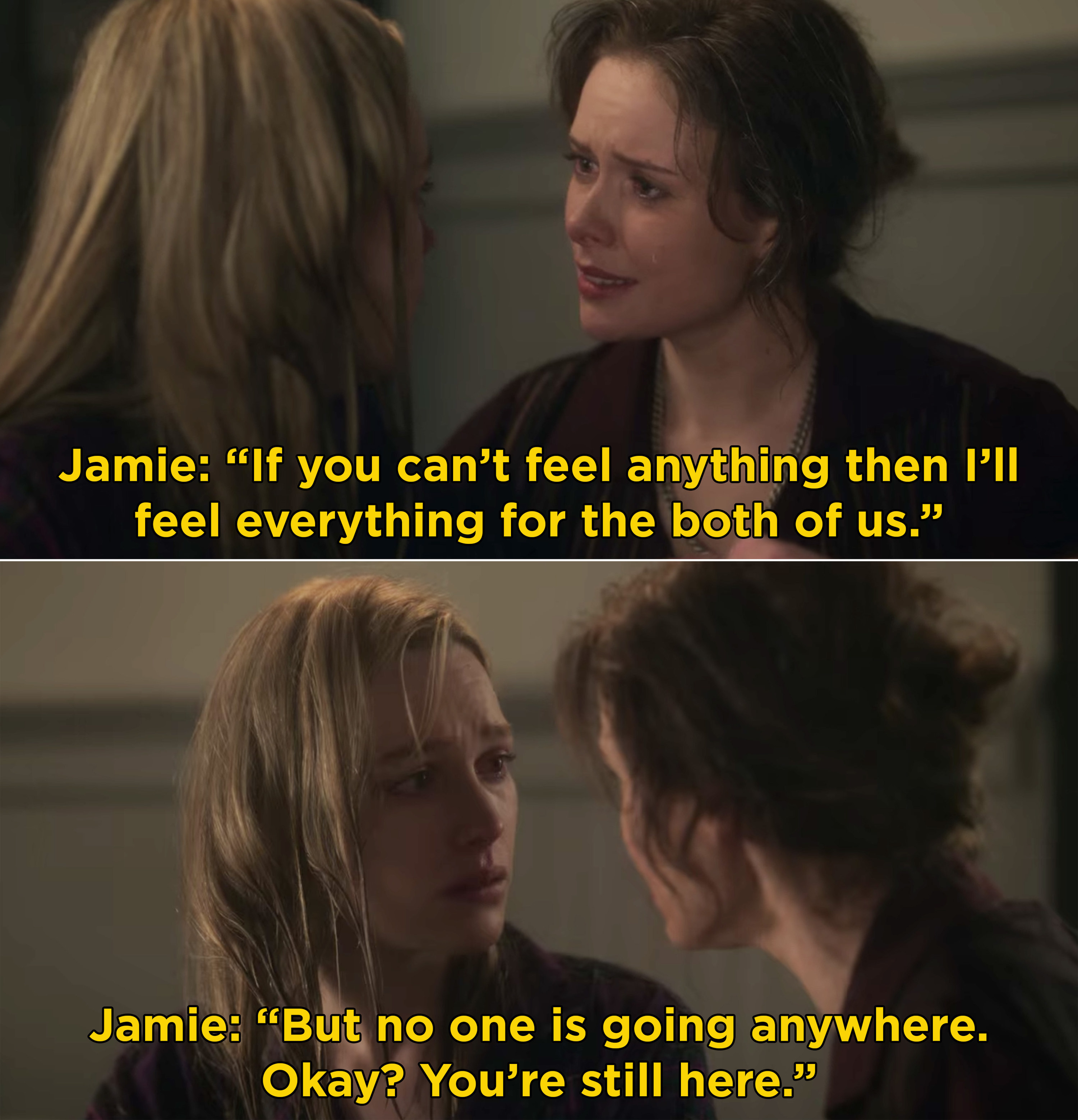 Willow saw Tara die right in front of her in Buffy the Vampire Slayer: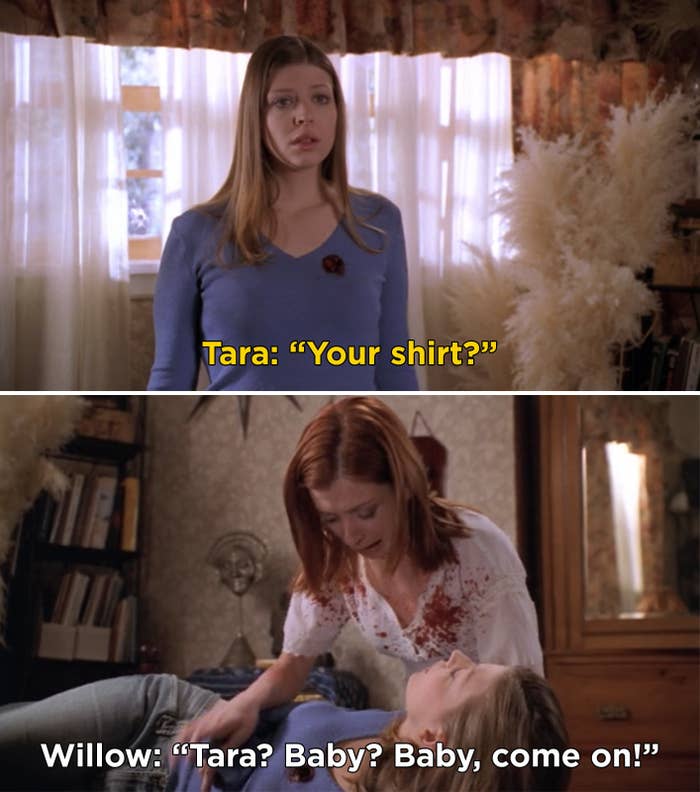 Loki moved back to the TVA when Sylvie pushed him back:
Dean confesses his love for Castiel before he dies in Supernatural:

In Teen Wolf, Allison died in Scott's arms after telling him that she loved him:
When Mando had to bid Grogu farewell on The Mandalorian: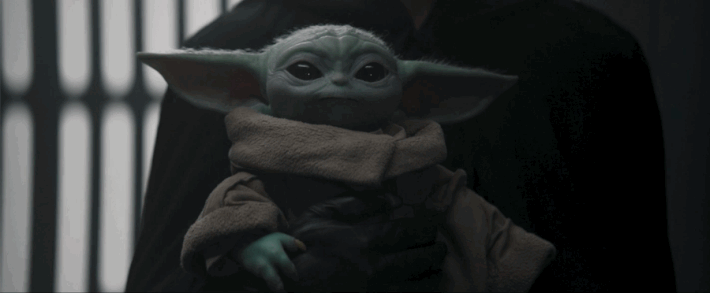 Luke walked in on Lorelai when she sang "I Will Always Love You" to karaoke on Gilmore Girls:
While FP and Alice were saying goodbye on Riverdale: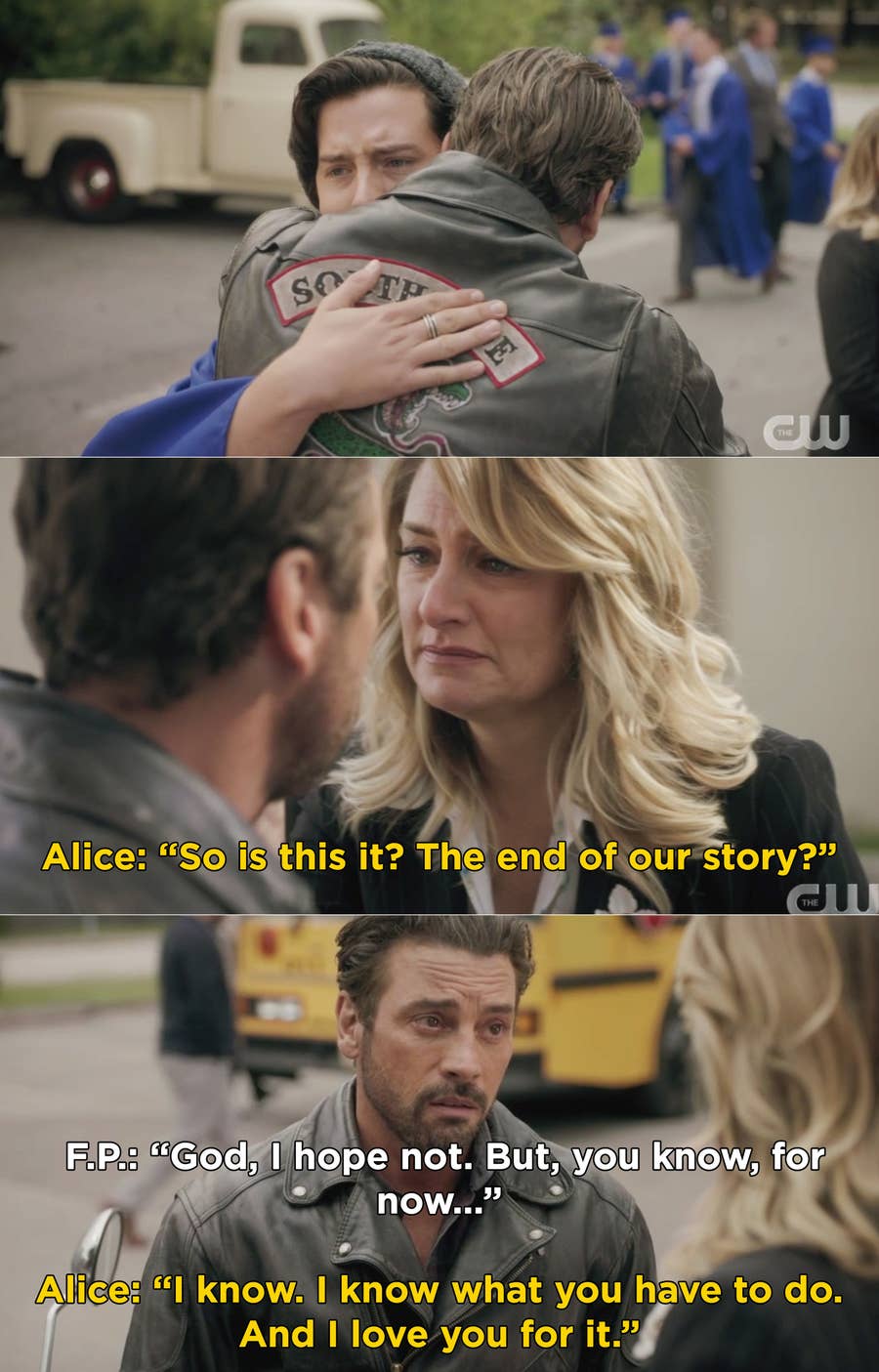 In the episode "Angels of S.H.I.E.L.D.," when Bobbi and Hunter say goodbye to the spy:
On Freaks and Geeks, when Lindsay and Nick both pretended they were no longer together: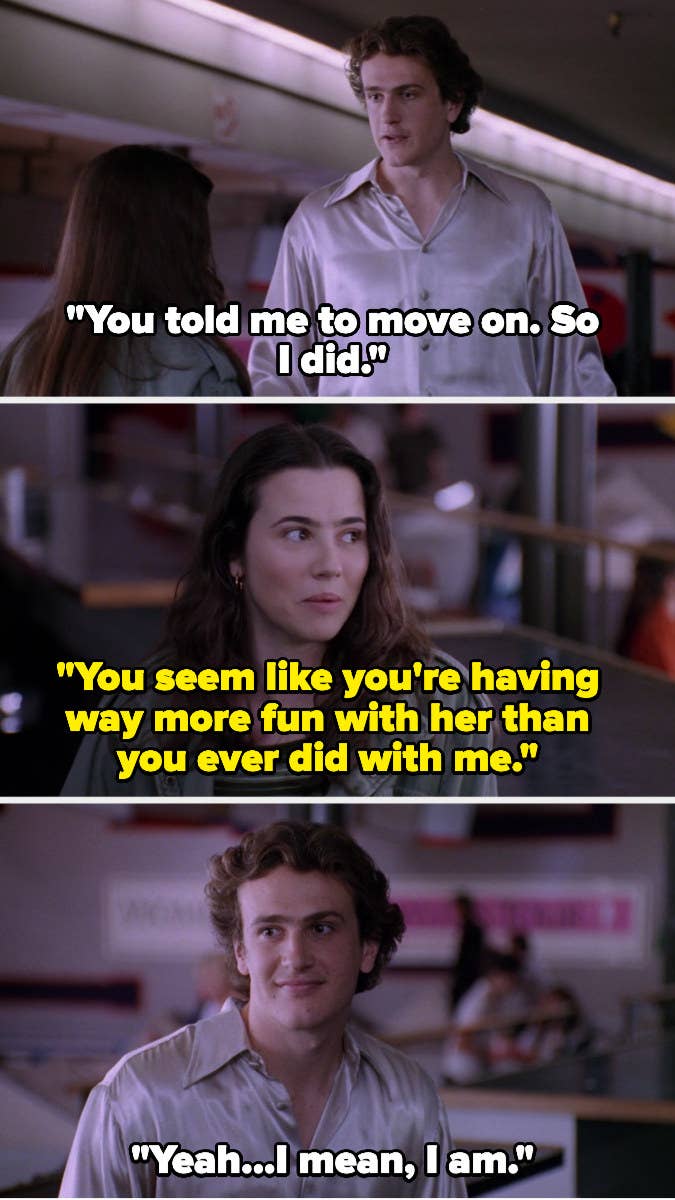 Chandler's response to Monica when she told him they couldn't have children:
Alexis Rose and Ted Mullens' breakup scene in Schitt's Creek:

On Vikings, Ragnar talking to the Athelstan's Corpse was quite emotional as Ragnar loved him more than anyone else. Unfortunately, they were not a couple but there was that chemistry between them that this moment made it through:
When Brooke confronted Julian about telling Alex that she couldn't have children on One Tree Hill:
In "This Is Us" when Jack kicked Rebecca out and left her with a speech like this:
On Euphoria when Jules decided not to accompany Rue to New York: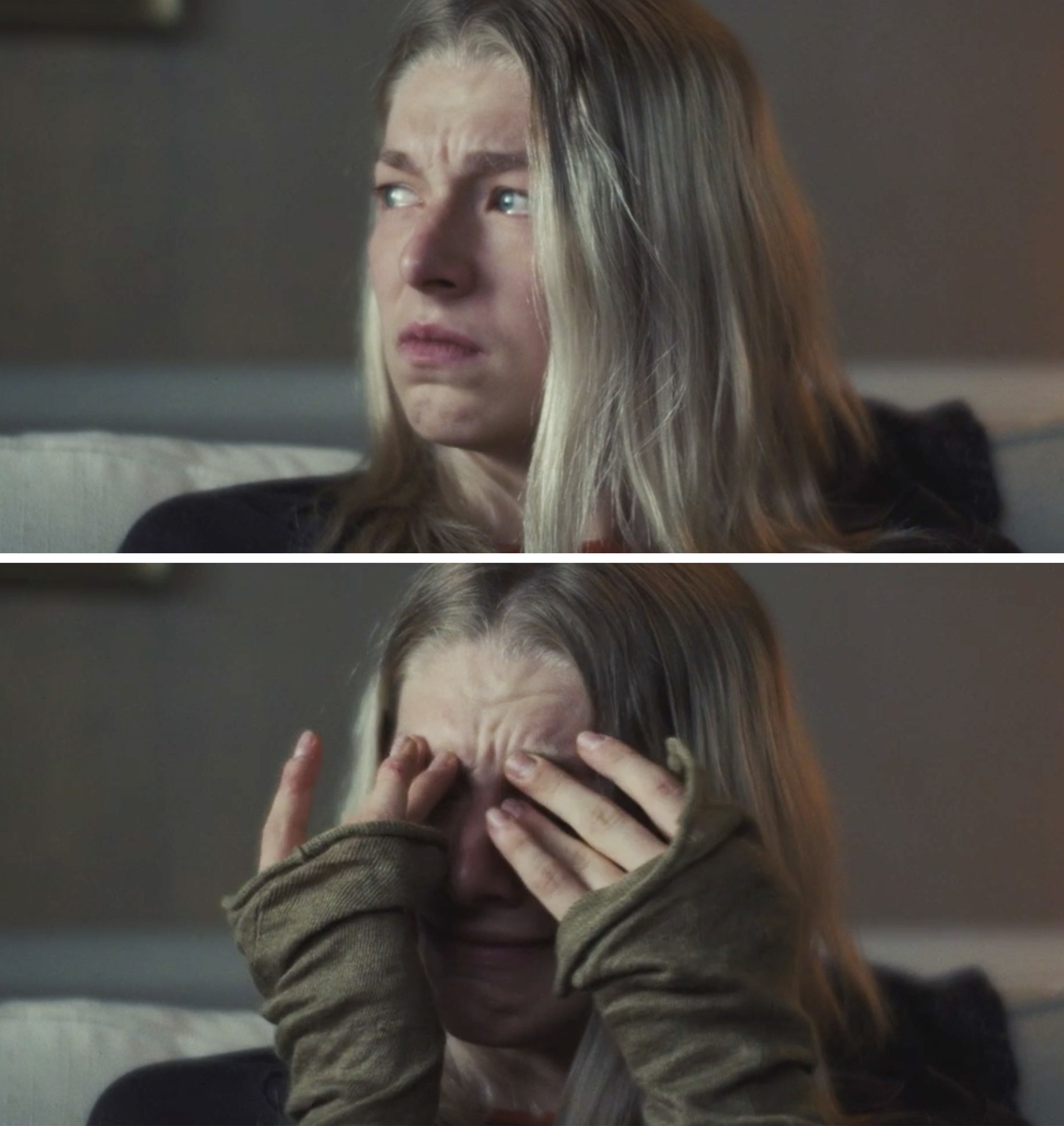 When Emily found out that Naomi had cheated on her on 
Skins
:

On New Girl, when Cece found out Schmidt had cheated on her: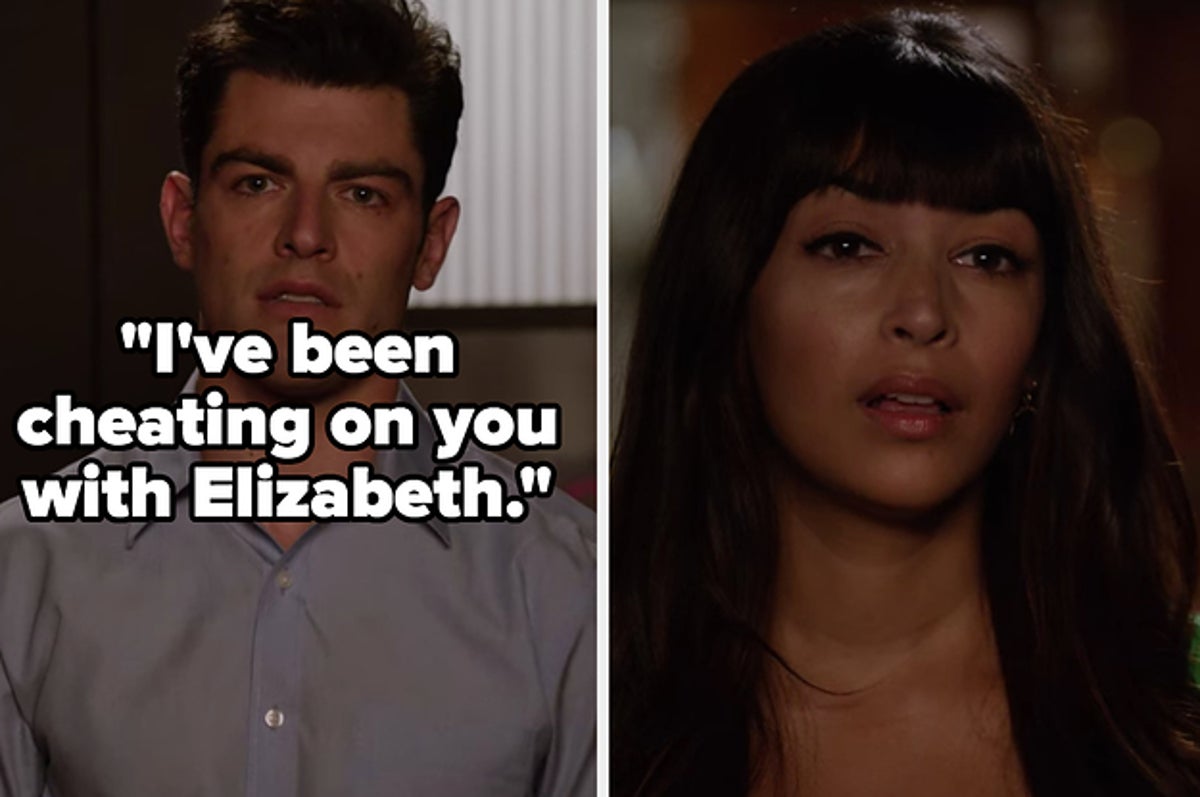 In Teen Wolf, when Lydia forgot Stiles after Stiles told her he loved her:
On The 100, Clarke was with Lexa when she died: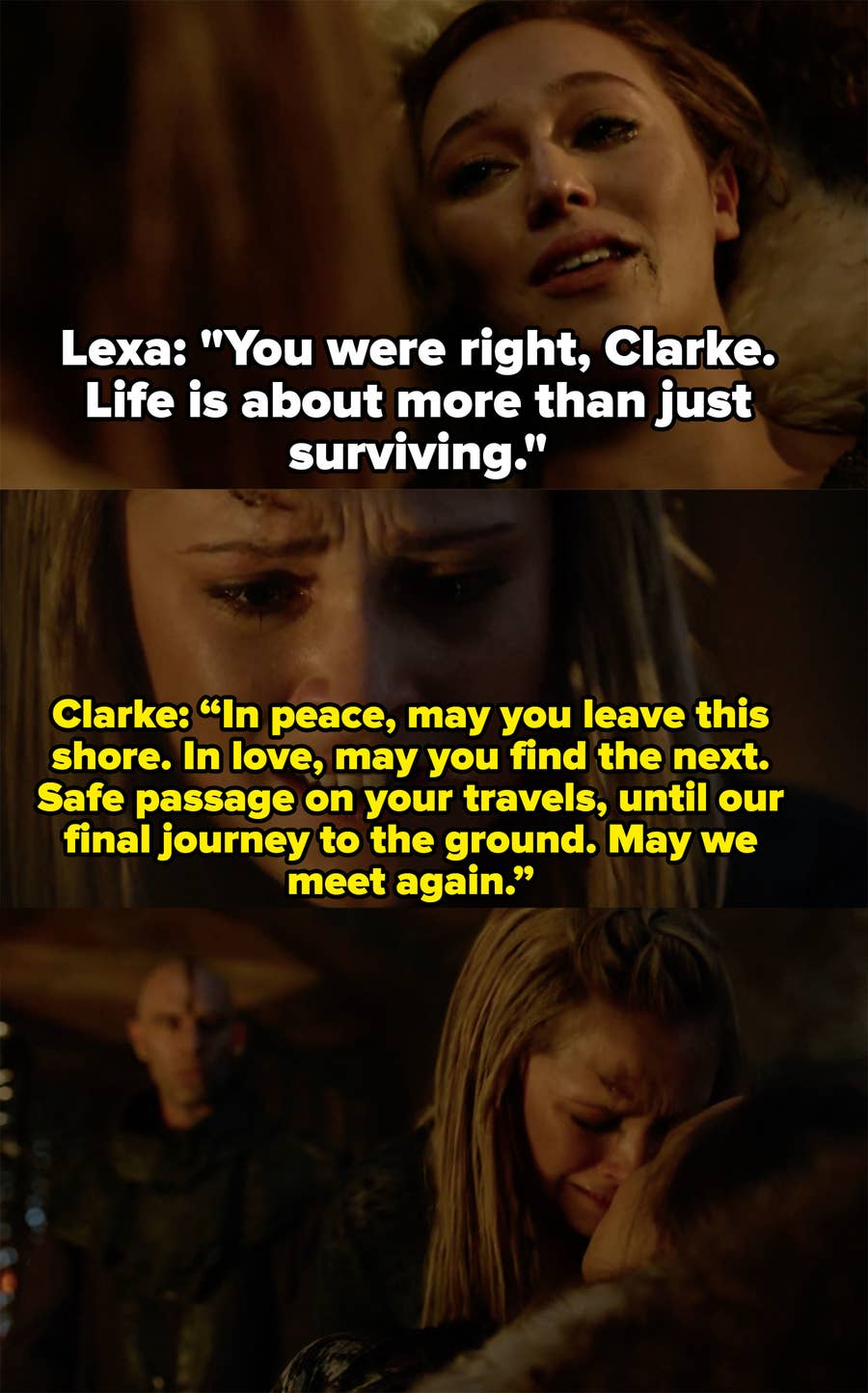 On One Tree Hill, Peyton discovered that her pregnancy put her life in danger. However, she and Lucas decided to carry the baby anyway:
The CW
In Black-ish, the moment when Dre and Bow decided to part ways: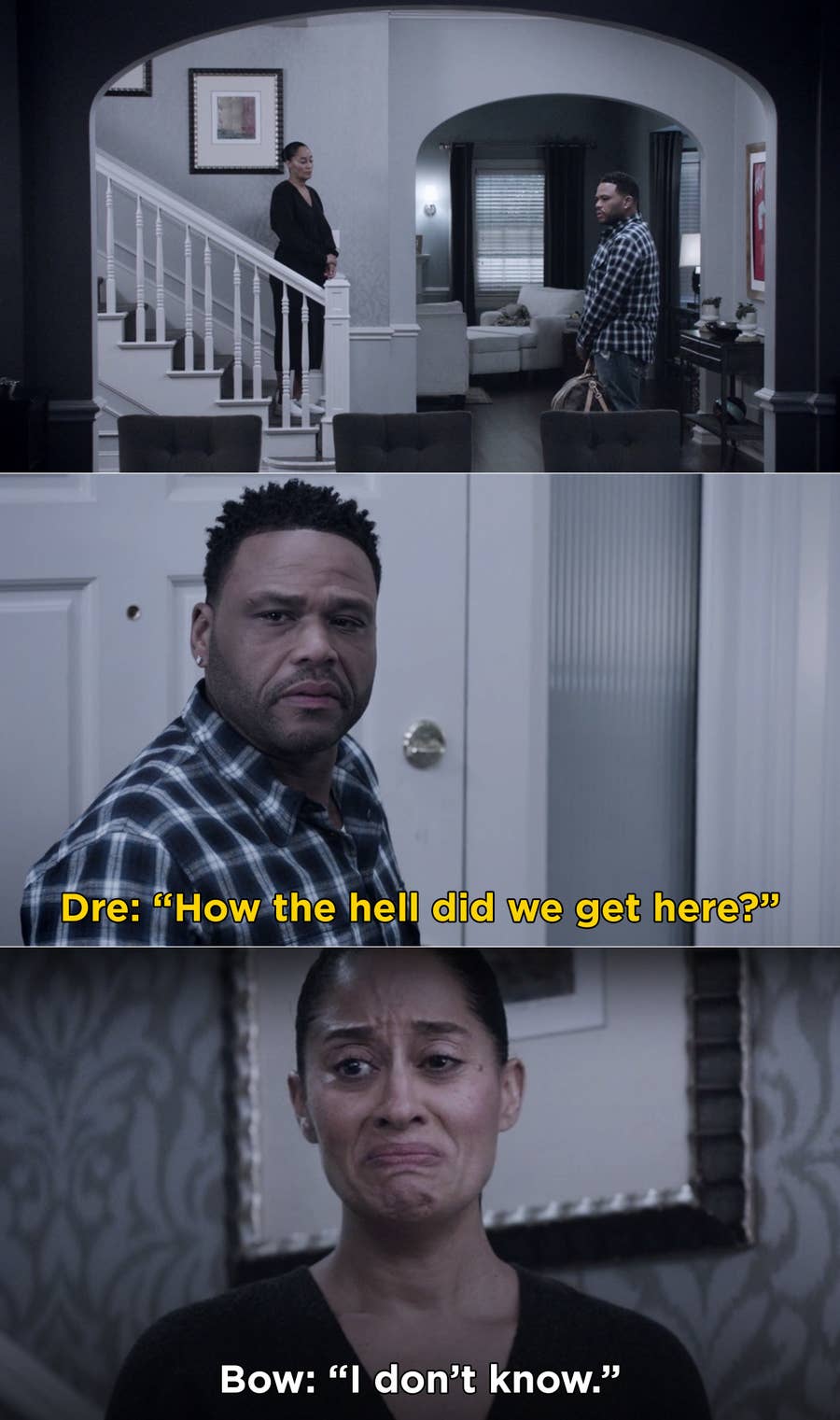 And Finally, On The Vampire Diaries, Elena found out that Damon had died and his ghost had said goodbye to her: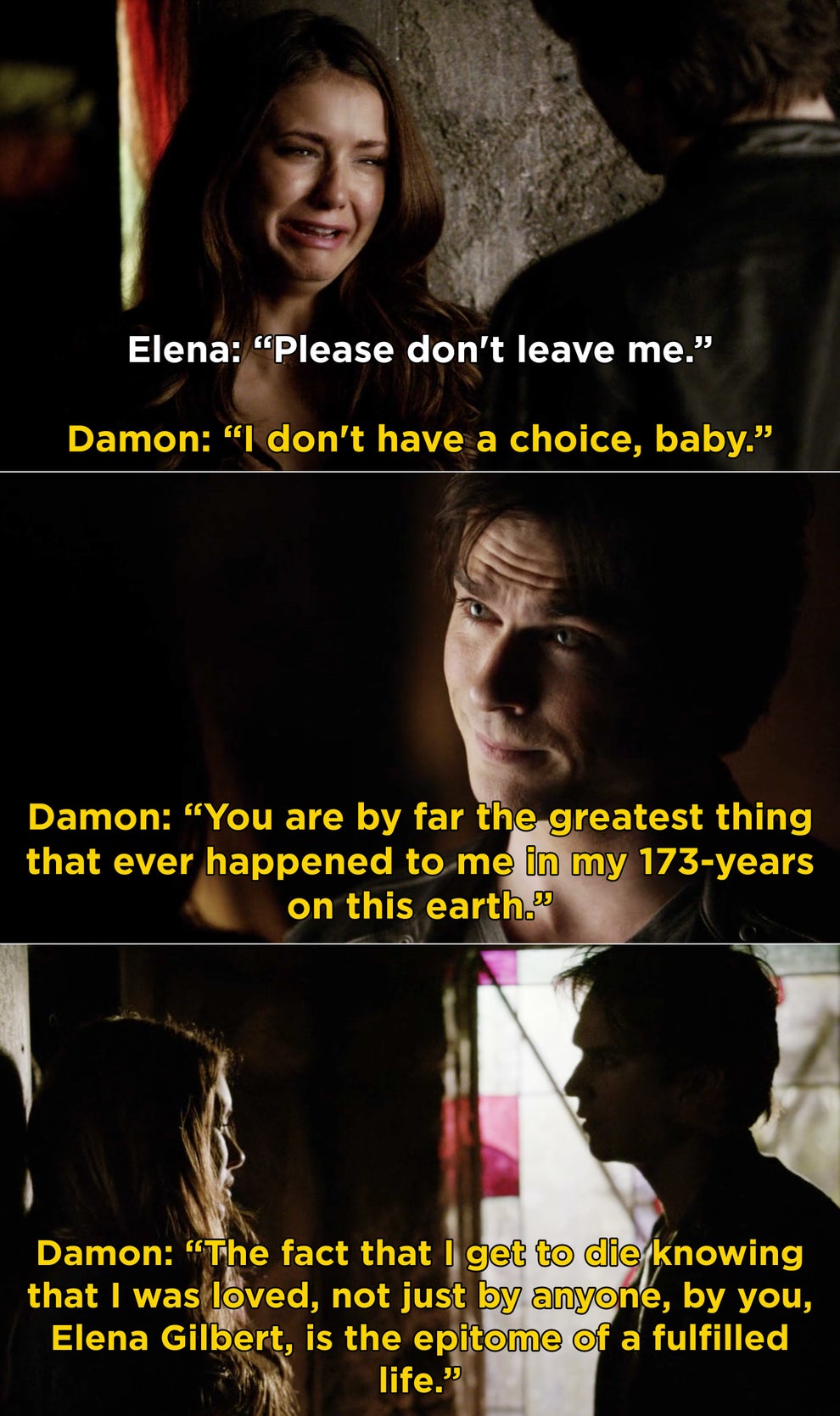 So this was our list for 30 Times TV Couples Broke Our Hearts. Let us know in the comment section which moment broke you the most?
Also, watch the brand new trailer for Spider-Man: No Way Home here on our YouTube Channel:
Was this Article helpful?
Thanks for your feedback!