Sometimes a minor character with fairly lesser screen time ends up making an impact far beyond what they ought to have through their actions or words on the story. Very recently, a user on twitter asked the people of twitter about a small role that left a great impact on them. He surprisingly got a massive response and his tweet went viral with over 125,000 likes and 13,000 retweets.
Here's a compilation of that thread turned into a list for you to enjoy. Check out our picks of performances of TV and Movie characters that made the most of their short screen time
Edna "E" Mode In The Incredibles Universe
"I never look back, darling. It distracts from the now."
Crush, Voiced By Andrew Stanton, In Finding Nemo (2003)
"Well, you never really know, but when they know, you know, y'know?"
Honey Best, The Wife Of Lucius Best, A.k.a. Frozone, Voiced By Samuel L. Jackson, In The Incredibles Universe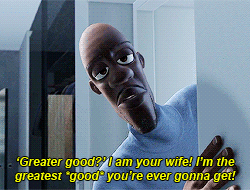 "'Greater good?' I am your wife! I'm the greatest *good* you are ever gonna get!"
Paulette Bonafonté, Portrayed By Jennifer Coolidge, In The Legally Blonde Movies
Elle Woods:
 Did you see him? He's probably still scratching his head.
Paulette Bonafonte:
Yeah, which must be a nice vacation for his balls.
Yondu, Portrayed By Michael Rooker, In Guardians Of The Galaxy (2014)
"He may have been your father boy. but he wasn't your daddy"
"Old Man" Marley, Portrayed By Roberts Blossom, In Home Alone (1990)
"Deep down, you'll always love them. But you can forget that you love them, and you can hurt them and they can hurt you, and that's not just because you're young"
Gingy The Gingerbread Man, Voiced By Conrad Vernon, In The Shrek Series
"NO! Not the buttons! Not my gumdrop buttons!"
Pigeon Lady, Portrayed By Brenda Fricker, In Home Alone 2: Lost In New York (1992)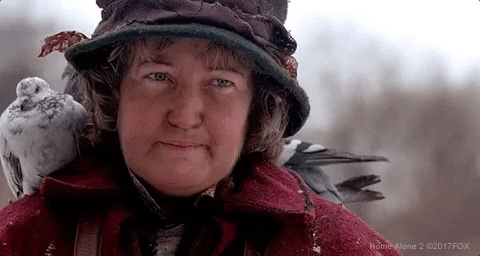 "The man I loved fell out of love with me. That broke my heart. When the chance to be loved came along again, I ran away from it. I stopped trusting people."
Roz, Voiced By Bob Peterson, In Disney's Monsters Franchise
"I'm watching you, Wazowski. Always watching. Always."
Mr. Chow, Portrayed By Ken Jeong, In The Hangover Movies
"Nothing hurts Chow. I am invisible"
Lilly Onakuramara, Portrayed By Hana Mae Lee, In The Pitch Perfect Movies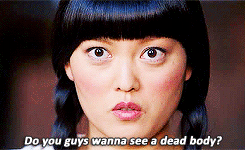 "Hello, my name is Lily Onakurarama, I was born with gills like a fish."
Doug Judy, Portrayed By Craig Robinson, In Brooklyn Nine-Nine (2013)
"I sold a guy a fake Pekinese. 'Twas a cat."
June George, Portrayed By Amy Poehler, In Mean Girls (2004)
[as Regina and her boyfriend are making out on Regina's bed] "Can I get you guys anything? Some snacks? A condom? Let me know! Oh, God love ya."
Boba Fett In Star Wars (1977-2020)
"You are foolish to waste your kindness on this dumb creature. No lower life-form is worth going hungry for."
Barb, Portrayed By Shannon Purser, In Stranger Things (2016)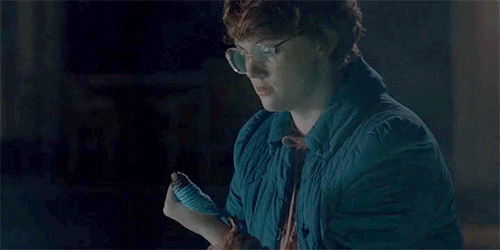 "Nancy, seriously, you're gonna be so cool now, it's ridiculous."
Cabbage Merchant, Voiced By James Sie, In Avatar (2005)
"Why are you taking my cabbages, I just entered the cabbage biz! NOOOOO!"
Bethany Byrd, Joan The Secretary, Jonathan Malen And Others In Mean Girls (2004)
"One time, she punched me in the face. It was awesome"
Dill And Rosemary Penderghast, Portrayed By Stanley Tucci And Patricia Clarkson, In Easy A (2010)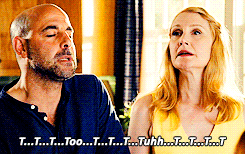 Rosemary: Not to mention how you have been dressing these past few days. No judgment, but you kind of look like a stripper.
Olive Penderghast: Mom!
Dill : [to Olive]  A high-end stripper, for governors or athletes.
Madame Zeroni, Portrayed By Eartha Kitt, In Holes (2003)
"If only, if only, the woodpecker sighs, / The bark on the tree was as soft as the skies. / The wolf waits below, hungry and lonely, / And cries to the moon, / If only if only"
Asian Jim (Steve), Portrayed By Randall Park, In The Office (2005)
"Who am I? I'm Jim. We've been working together for twelve years. Ha, Weird joke, Dwight"
Woman In Red, Portrayed By Fiona Johnson, In The Matrix (1999)
Mrs. Muller, Portrayed By Viola Davis, In Doubt (2008)
"Let him take the good and leave the rest when he leaves this place in June. He knows how to do that. I taught him how to do that."
Bruce Bogtrotter, Portrayed By Jimmy Karz, In Matilda (1996)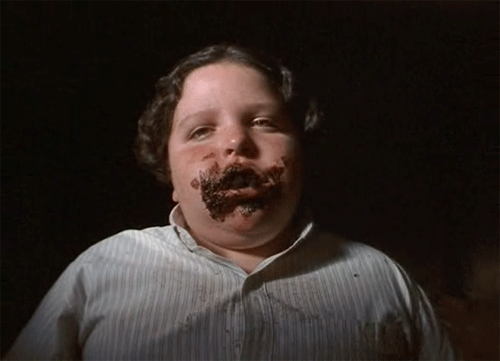 "Well it's hard for me to remember a specific cake"
Any Role Played By Rob Schneider In Any Adam Sandler Movie
"Don't fall for that crap. You stay away from him" (Grown Ups)
Chessy, Portrayed By Lisa Ann Walter, In The Parent Trap (1998)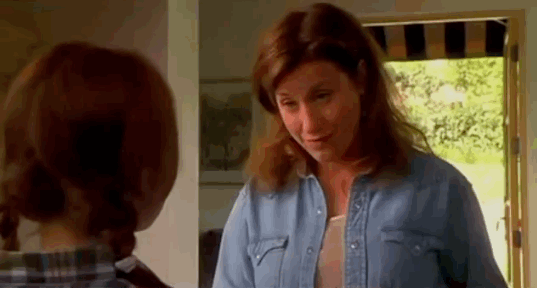 [Watches Meredith drive away in the Jeep for the family camping trip]  "Oh, I would pay big money to see that woman climb a mountain."
Jennifer Barkley, Portrayed By Kathryn Hahn, In Parks And Recreation (2009)
"I;m gonna go spend my time doing exactly what i want to do because I don't have children"
Fred, Voiced By Doug Lawrence, In The Spongebob Squarepants Series
"MY LEG!"
Vice Principal Gupta, Portrayed By Sandra Oh, In The Princess Diaries (2001)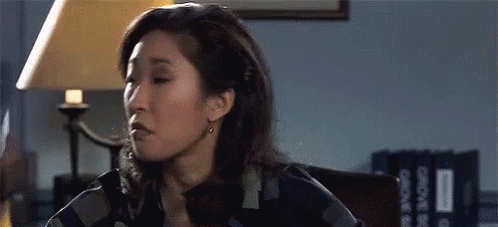 "Oh come on girls, it's a ball not a snake. Back in formation!"
Casey Becker, Portrayed By Drew Barrymore, In Scream (1996)
"Listen, it was Jason! I saw that movie 20 goddamn times"
Cynthia Swann, Portrayed By Stockard Channing, In The First Wives Club (1996)
Laura Palmer, Portrayed By Sheryl Lee, In Twin Peaks (1990)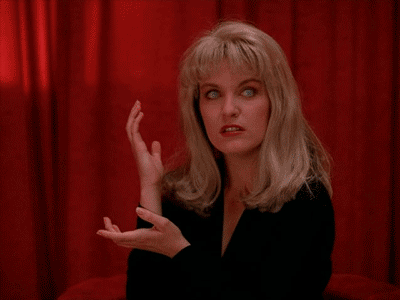 "Hey, remember that mystery man I told you about? Well, if I tell you his name then you're gonna be in trouble. He wouldn't be such a mystery man anymore but you might be history, man."
Hannibal Lector, Portrayed By Anthony Hopkins, In Silence Of The Lambs (1991)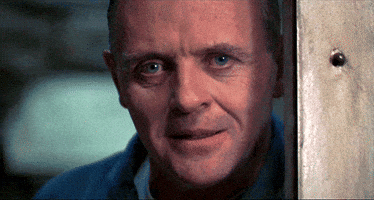 "When The Fox Hears The Rabbit Scream, He Comes A-Runnin', But Not To Help!"
Bem, Portrayed By Ekow Quartey, In Harry Potter And The Prisoner Of Azkaban (2004)
"It's like trying to catch smoke… like trying to catch smoke with your bare hands."
Zara Young, Portrayed By Katie Mcgrath, In Jurassic World (2015)
"Don't just stand there!" [Zara to Zach and Gray before being carried away to her death by an oncoming Pteranodon]
Winston, Portrayed By Freddie Ricks, In Baby Boy (2001)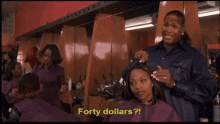 "I'll squeeze my tiny a** up in this… upstage these b**** in here. You like it girl? Cute?"
Which small role from a series or a movie left a big impact on you? Share with us in the comment section below!
RELATED: You'd Be Surprised To Know Why These 20 Celebrities Turned Down Millions Of Dollars
Follow us for more entertainment coverage on Facebook, Twitter, Instagram, and Letterboxd.
Source: BoredPanda