While The DC Universe has its own bunch of big baddies, many of them have the agility that could even make Johann Schmidt aka Red Skull team-up with them.
One of the most detest and cruel villains of the Marvel Universe is this character named Red Skull.
He is one of Hitler's top lieutenants, who has an impatient, tactical, and a systematic mind.
He has been face-to-face with Captain America several times since facing him during World War II for the first time, and ever since, the Skull is fighting Cap.
DC itself has some villains that even Red Skull is impressed with and wants to team-up with, but there are a few villains Johann Schmidt would not consider teaming up with.
However, there are some rogues corrupted enough that they would love to work with him, and even lieutenant Schmidt would love to work with them. It sounds exciting let's hop into it!
1. He Would Team-Up With Baron Blitzkrieg:
Red Skull would love to work with Baron Blitzkrieg as he, too, is a literal Nazi. Baron got his superpowers during WW II when he was into acid by an industrial camp captive.
Since Blitzkrieg came into existence, he has fought many superheroes, including Batman, Superman, the Justice League, and the Justice society. Being a faithful follower of Nazism, Red Skull would love to work with him.
2. Red Skull Would Team-Up With Sinestro:
The Sinestro Corps is distinctly a terrific team. And with that in mind, Sinestro believes in dictatorship and ruling everyone through fear, like Red Skull.
That being said, if Skull could surpass the pink skin of this Lantern, he would find something profitable in Sinestro's methods.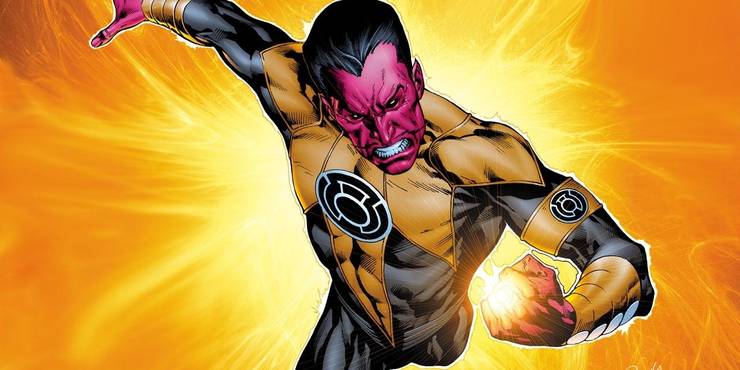 3. Would Team-Up With Vandal Savage:
One of the earliest men in the universe, Vandal Savage, is as per Red Skull an idea of a perfect man, who is mortal.
Not only that, but Vandal is also an expert in almost every field and shares the Red Skull's perception of order given by cruel jurisdiction.
Vandal has made a lot of plans for world dominance, and if he teams up with Red Skull, they both will work well together.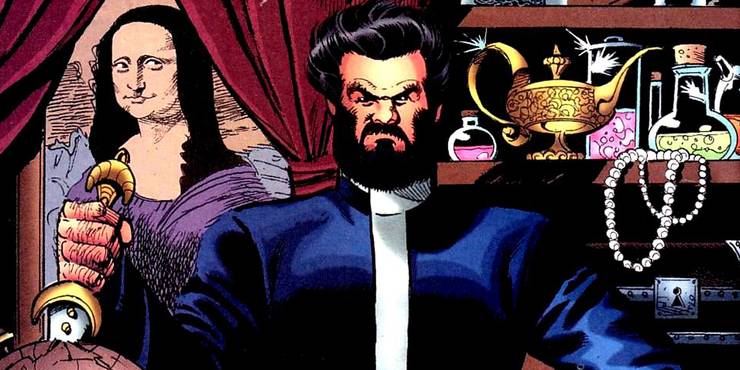 4. Would Team Up With Mongul:
Another cruel mercenary Mongul has only one goal: to attain absolute rule over the innocent.
As compared to the Red Skull, Mongul is a simple-minded, violent, and mindless warlord.
But he could be an excellent partner to Skull helping him rule the world, and after his purpose is served, the Skull would kill him.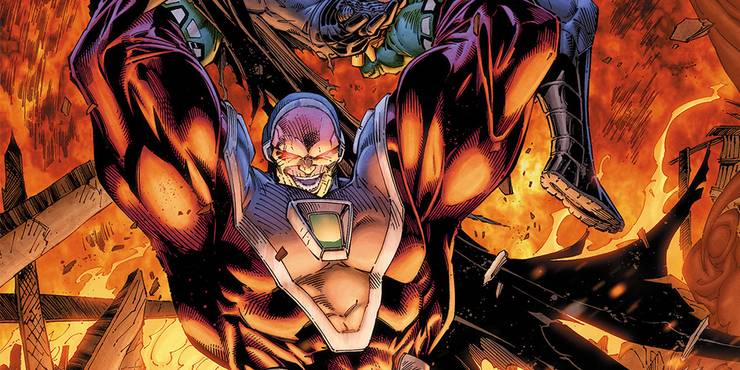 5. Red Skull Would Team Up With Per Degaton:
A being out of synchronization with time seeks to rule the world and goes by the name Per Degaton.
An enemy to the Justice Society of America, Degaton has a narrow mind and dictatorial mindset just as Johann Schmidt.
Red Skull would find something fascinating in the time villain, making them both either fast friends or good allies.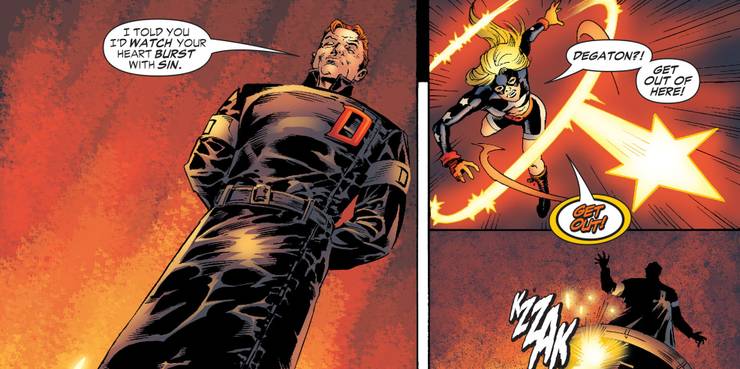 6. He Would Hate To Work With Black Manta:
An assassin and scavenger Black Manta is not only a long time enemy to Aquaman but also hates the Atlantean sovereign.
Mover over Red Skull follows Nazism, and Black Manta is an African-American, making Skull not to team-up with him.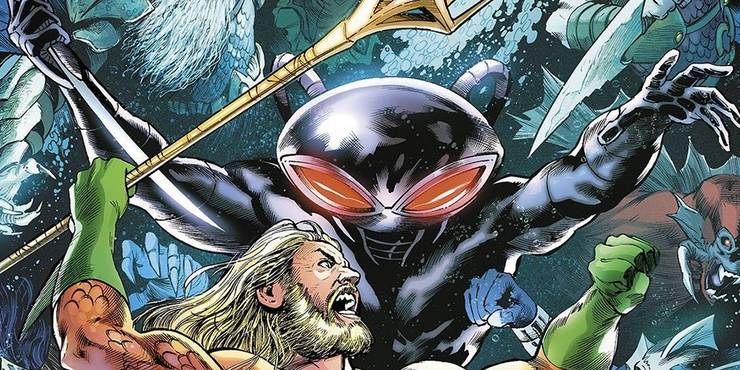 7. Would Hate To Work With Black Adam:
The Longtime arch-nemesis to Shazam Black Adam is the ruler of the Kahndaq state.
As a true patriot of Kahndaq, it would be hard for Black Adam to join Red Skull as he finds both Him and his people beneath him.
Skull would see the feeling of self-obsession in Adam very nauseating, making him not to choose Adam.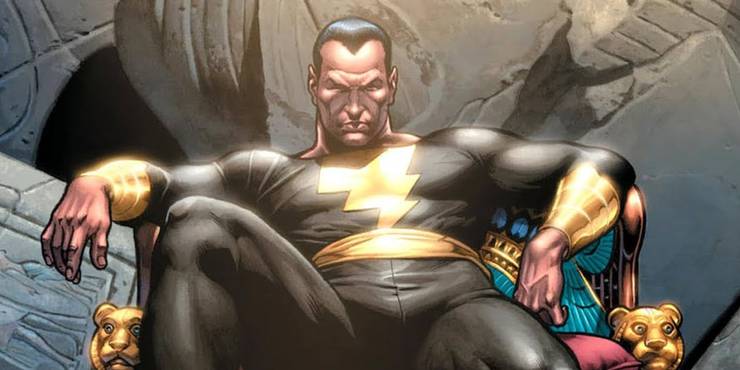 8. Red Skull Would Hate To Team Up With The Joker:
We have known that the Clown Prince of Crime only loves madness with no higher purpose in life, and Red Skull would surely find this displeasing.
Though he has caused a lot of bloodshed for many years despite that, his main goal was to have perfect order in the world through full jurisdiction. So he would hate to wok with Joker.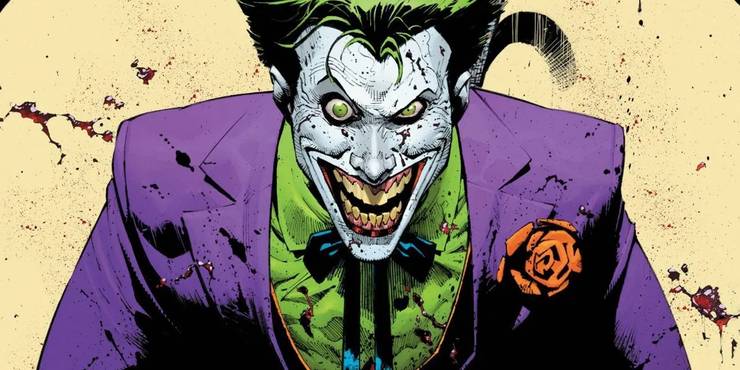 9. He Would Hate To Team Up With Deathstroke:
Deathstroke is another villain of the DC universe whose ideology and the aim would be disgusting for Red Skull.
Slade's only goal in life is to earn a lot of money and to become the world's greatest executioner. And that's not at all the style of Red Skull.
Red Skull wants to overthrow ogre of this free world and have a future for the superior race. Slade won't be happy with this making them hate each other instantly.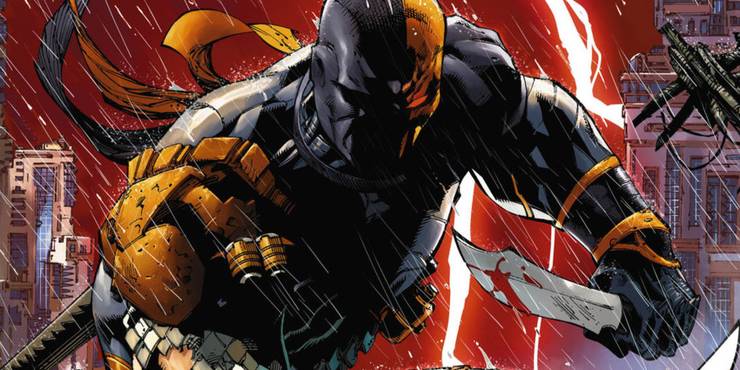 10. Would Hate To Work With Cheetah:
At first, Dr. Barbara Minerva was an ordinary archaeologist. She later got her superpowers by an atheist God from WW III, turning her into Cheetah.
Despite this, she would be an undeserving member in the eyes of Red Skull, and he would cast her out of his sight or can even kill her for being blended.