Before the year 2013, shows were only broadcasted through cable television networks. And since each show had to be watched on a single episode installation, it was hard for the audiences to stick around for a longer time. But after the streaming platforms started releasing series, it became easier to binge. And a lot more accessible than ever. Therefore, few of the shows that flopped through traditional television broadcasting would have been a big hit in the juggernaut of the streaming platform. The streaming platforms such as Netflix have helped unconventional shows to find their suitable niche. So, let's look into today's list of those shows that would have made it big had they been released on Netflix.
Pushing Daisies
Pushing Daises came out on ABC in 2007 later in 2009 got canceled. The story was about a pie-maker who had a superpower to bring back the dead. Later the show followed how she manages to use her special skill to solve murders. Due to the strike of the Writers Guild of America, the ratings of the show were reduced. And after 2 seasons and 22 episodes, the critic's favorite show got canceled.
Joan Of Arcadia
In 2003, Joan of Arcadia made its debut on CBS. The series followed the story of a teenage girl who used to have conversations with God. But the lack of teen audiences affected the show and it eventually got canceled in 2005. We assume if it would have found its audiences, Jean of Arcadia could have been a big hit on Netflix.
Kings
Even though Kings had a fascinating storyline to tell, it failed to gather audiences. In 2009, Kings made its debut on NBC. The show depicted the Biblical story of a same-sex couple and their love story. As the show faced frequent criticisms it was ultimately canceled after 1 season of 13 episodes.  But on a streaming platform, the story that was the voice of the LGBTQIA+ community would have gained a wider audience.
Dead Like Me
The quirky and irreverent comedy-drama depicted the story of Ellen, an 18-year-old dead girl who was in charge of collecting souls. The more she collects the easily she will be able to move on to the next sphere. Despite having a unique concept it was eventually canceled after 2 seasons and 29 episodes. If it was streamed on platforms like Netflix, the show would have gained a wider range of reach.
My So-Called Life
It was perhaps the best on-screen portrayal of the agony that came with being a teenager. My So-Called Life depicted the idea of life and how it worked. And especially how a bunch of teenagers who were just in the stage of making mistakes eventually sail through life. After only one season and 19 episodes, ABC canceled it. However, if it would've been made in the era of Netflix, the series could have gained a huge success.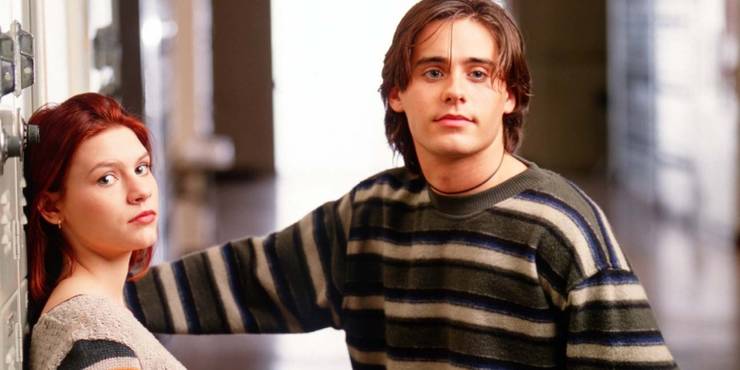 We gathered 5 of the flopped shows that we assume would have been a big hit on Netflix. Tell us if in case you have similar thoughts.
Also, don't forget to check out our Youtube Channel for fun video content.