Working on the sets with other famous starts can cause a lot of tension.
While some of it can be romantic, others many have formed a close friendly relation.
It's undeniable that one person works very nearly with someone, emotions with that person can be sure of the person either becoming a companion or a lover.
Supposedly if you are an enchanting superstar, then the answer is more likely to be the second one.
Many actors engage in brief hurl with their co-stars, as they spend a year together on the movie set, so it's easy to get acutely close to one another.
While some of them get close and then leave each other, while others keep their well-known relationships going for years, and some of them even get married to their former co-stars.
So are the stars of the Marvel movies as they are no exception… But that's not the case always.
As sometimes, these co-stars are just close friends.
Did anyone herd the rumors about Benedict Cumberbatch and Liv Tyler's relationship?
Where they both dating or were just friends? What about Elizabeth Olsen and Tom Hiddleston?
Well, scroll down to keep reading, as we at FandomWire have found the answers to these common questions asked by fans.
So sit back, and enjoy with us as we go through the list of five Marvel starts who dated each other in real life and two who were just friends. Sounds interesting let's hop into it!
1. Dated: Chris Evans And Jessica Biel:
Long before these two were together as a power couple. 
Jessica Biel was in a relationship with famous singer Justin Timberlake and 
Chris Evans, on the other hand, shattering hearts by dating and then twice breaking up with comedian Jenny Slate. 
The two finally met and dated each-other. 
As we all know, Biel appeared in Blade: Trinity as Abigail Whistler. Chris has been in both the franchises of Fantastic Four and Captain America/Avengers. 
There isn't much about these two low-profile couples but were seen attending the red carpet events side-by-side. 
Chris and Jessica dated each-other for almost five years, and they both starred together in two movies London and Cellular.  
In an interview, Biel revealed that they wanted to get married and have kids, but eventually broke up. 
No formal reason was ever given as to why the couple broke up.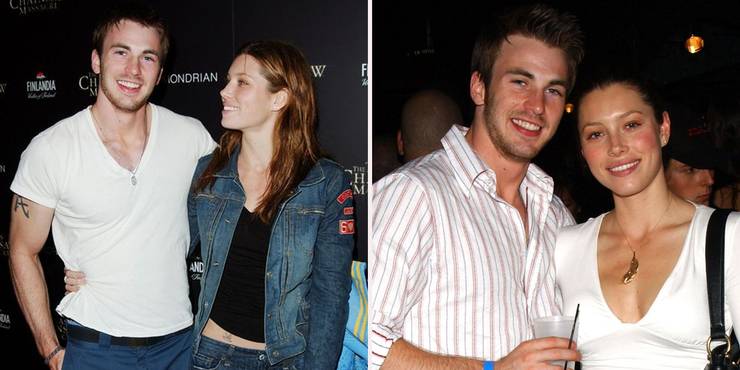 2. Dated: Elizabeth Olsen And Tom Hiddleston:
Back in the year 2015, there were two movies these two couples they were I Saw The Light and Avengers: Age Of Ultron… Tom Hiddleston's Loki was actually a part of the film, but he was ultimately cut down. Apparently, early screenings of the movie left the spectators assuming that Ultron was being controlled Loki, so Joss Whedon had to cut Hiddleston's arrival for clarity among fans. 
This couple was in the movie I Saw The Light, the story of a country musician Hank Williams. 
Tom played Hank's role, and Olsen played the role of Audrey Mae Williams' wife and was also present in the Avengers: Infinity War. 
In May 2015, there was news that the two were dating. 
But there was no confirmation at that time, but the couple did end up by "officially going public." 
After that, in July 2015, they both were seen hanging out in Oxford, and two days later, the pair got photographed sharing a taxi. 
At that point of time, sources said that neither of the two was looking for a serious relationship, but were "good" for each other as they really cared for one another.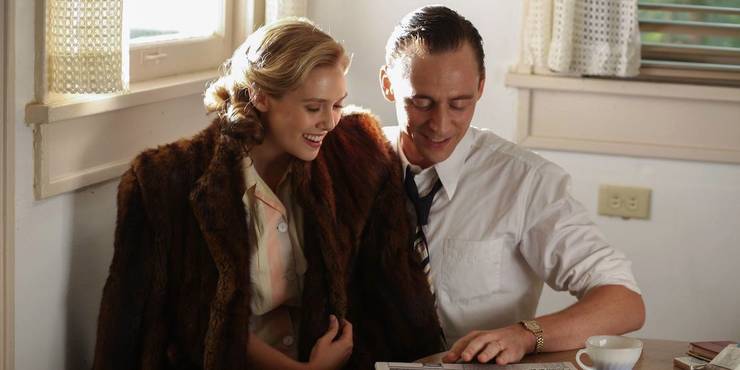 3. Dated: Paul Bettany And Jennifer Connelly:
Jennifer Connelly and Paul Bettany both of them technically play robots in the MCU. 
Paul played the android member of the Avengers Vision who was also the bearer of the Mind Stone. 
In the meantime, Connelly plays Karen, the voice Peter Parker's escalated Spidey suit, which was gifted to him by Tony Stark. 
The couple got to meet 17 years ago on the sets of A Beautiful Mind in 2001. 
The actors were blown away with each other's acting skills and not soon after finishing the movie A Beautiful Mind. In 2003 the two got married and have two children. 
They both have worked together in several films. 
It was later revealed by Connelly that Bettany's guitar skills that sealed the deal.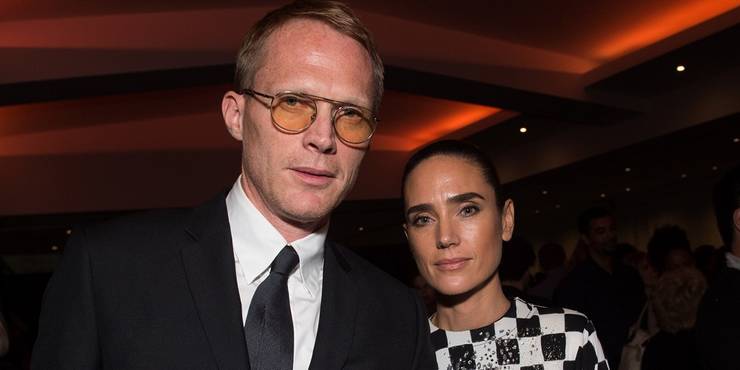 4. Dated: Robert Downey Jr. And Marisa Tomei:
Robert Downey Jr., who plays the famous character Tony Stark and Marisa Tomei, who portrays Aunt May in the latest Spider-Man movies have been together in the mid-1990s. 
While RDJ's breakup with Sarah Jessica Parker was supposedly vociferous, his breakup with Marisa was nothing but fraternal.
 In fact, these two have remained close friends even after their breakup. The couple has worked together in several movies both in and after their relationship, and have featured in the '90s in films like Chaplin and Only You. 
Finally, they both were reunited on-screen in two MCU movies Captain America: Civil War and Spider-Man: Homecoming. 
In an interview, Tomei revealed that her ex-boyfriend was the reason she was hired as the young Aunt May.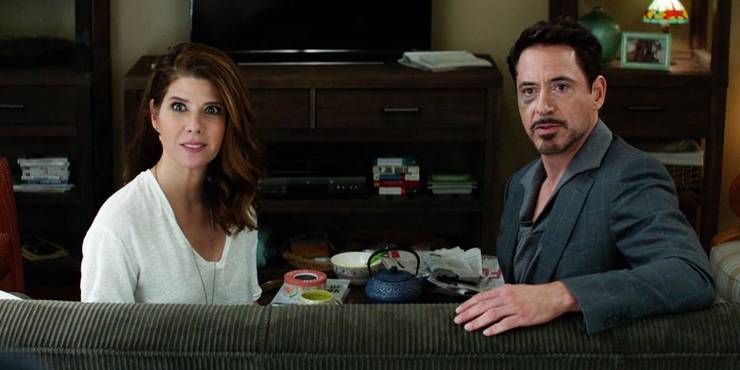 5. Dated: Scarlett Johansson And Ryan Reynolds:
Though Deadpool might have been rejected by the Avengers at some point in time, Scarlett Johansson said "yes" to Ryan Reynolds.
Not only did the two Marvel stars dated each other, they actually got married for a while.
However, nobody had an idea about their relationship.
These two mega stars managed to keep their married life under-covers. It came as a surprise for fans when the two eventually got divorced.
How could they even get divorced? When nobody knew, they actually got married.
Okay, this might need a bit of elaboration, but both of them kept the secret. Scarlett and Ryan began dating back in 2007, just two years before Johansson's MCU fame.
Anyhow by the time Scarlett signed for Iron-Man 2 in 2009, the two already got married.
The details of their marriage were kept primarily to themselves, and both the stars were quiet about their relationship.
By 2010 both Scarlett Johansson And Ryan Reynolds decided to split from each other and issued a response that both had entered and left their marriage with love.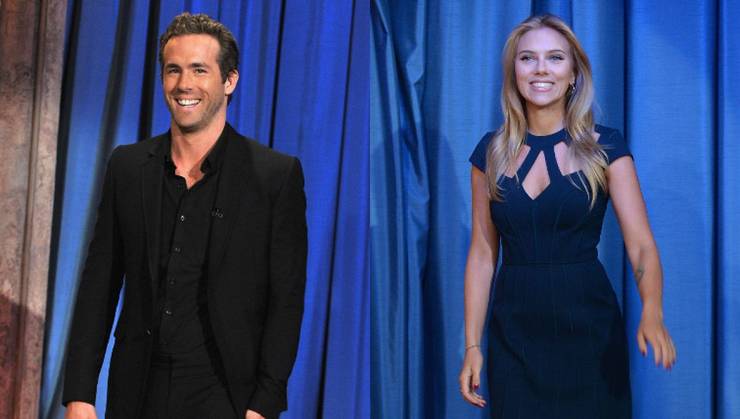 Source: CAROLYN BURKE