Due to the deadly coronavirus spread worldwide, it is uncertain to say that there would be any upcoming movie award ceremonies.
As nothing will be the same about these award shows.
Award functions like the BAFTAs or the Oscars and even the Golden Globes have to dawdle their award functions for the next year.
Like for example, they now will happen on February 28, April 11, and April 25, 2021, respectively.
Due to this pandemic, there are gonna be a lot of changes with these ceremonies.
Literally, no one knows as to how these ceremonies are gonna take place.
Like will there be a hippodrome full of celebrities or if these functions are gonna take place virtually.
Furthermore, some fuzzy changes will be applied to eligibility rules.
Thus it isn't sure enough as to which movie will make it to the awards.
The true meaning of award shows is to appreciate the outstanding work done by the cast, crew, and how well the film has performed.
Although there was a lack of new releases, the first half of 2020 has seen the debut of some of the most magnificent films that deserve to be in the limelight even if the conditions are haywire.
So we at FandomWire have collected the five best movies released this year that are worthy enough to nab the nominations.
The best part is that these movies have been released on the OTT Platforms, making it easier for viewers to watch them at the comfort of their houses. Isn't this amazing!
5. Da 5 Bloods:
Spike Lee directed the movie Da 5 Bloods is a massive and complex lump of modern-day American art, with a lot to say. 
This is an excellent movie based on war and heist that has a broad appeal.
Which could've been played very pleasingly in the theaters if there was a chance for the movie to be on the big screen.
Da 5 Bloods seems urbane to be in talks for awards like Best Director, Original Screenplay, Best Picture, and possibly the cinematography. 
While actor Delroy Lindo will get the best Academy awards for his portrayal as the character Paul. 
His performance in the character his very much complex and eventually comforting and is so intense that the character's despair stays with the audience for days.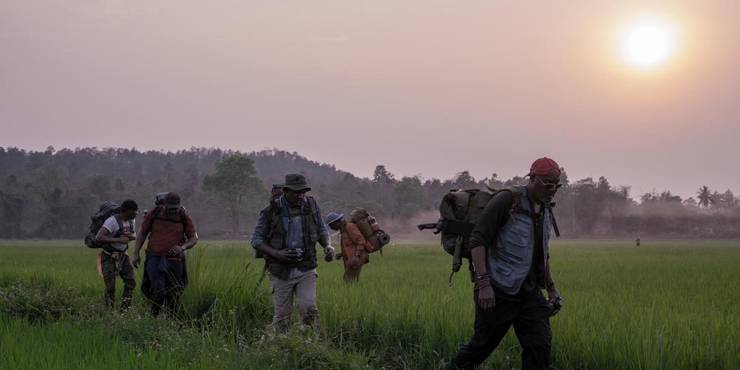 Stream Da 5 Bloods on Netflix.
4. Crip Camp:
Before this movie starts, there is an opening scene where filmmaker, James LeBrecht tells the viewers that native and advisers of Camp Jened changed the world. 
But he's crying that no one knows about the story. 
The executive, fabricated by the Obamas, was known as Crip Camp. Starting from 1971, there were a dozen of teens with dysfunction starting from cerebral palsy to polio to Bifida to problems coming from injury and accident.
 The mindset of this summer camp, The head counselor calls it "social experimentation," which results in these formerly confined youngsters finding their purpose and building bonds. 
This sure-to-be-nominated documentary is also one of the best movies of the year. It's a must-see documentary.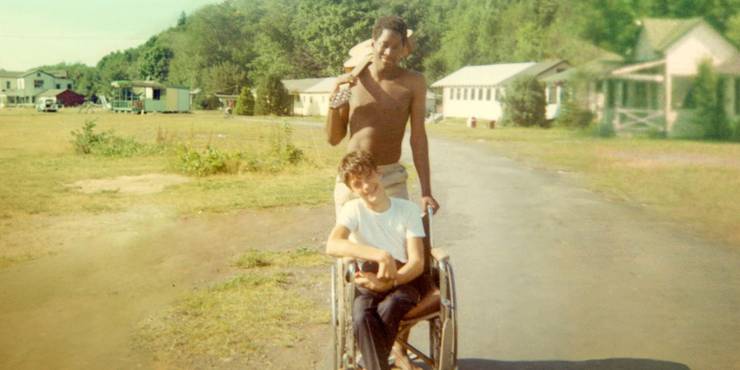 Crip Camp is currently streaming on Netflix.
3. Shirley:
One of the most carried out actresses working on the big and small screen, Elisabeth Moss, is seen in scalp roles in movies like The Handmaid's Tale, Her Smell Mad Men and recently this year's The Invisible Man.
 Moss has got all her fame from the television, but the nominations for her just-as stunning acting in the movie has thus far evaded her. This should probably change with her star turn in Shirley. 
Elisabeth plays the role of a self-destructive and tortured author Shirley Jackson, in what is more of admiration than the late horror writer's biopic. 
Though the movie is odd, it's eventually right, but not as good as Jackson himself's precise and haunting writing. 
Yet Elisabeth Moss perfectly colonizes the character.
Shirley may not be Moss's best performance in her career. 
However, it's still tremendously excellent, and actors are once in a blue moon given awards for the movies for which fans actually remember them.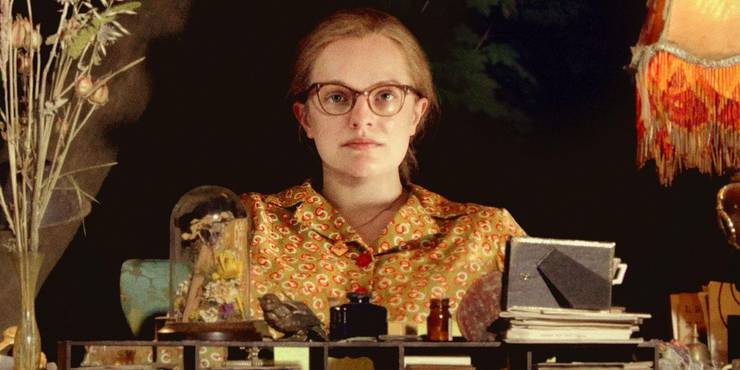 Streaming on Hulu.
2. Never Rarely Sometimes Always:
Directed By Eliza Hittman Never Rarely Sometimes Always, got a debut at the Sundance Film Festival. 
This movie had the short dramatic runs before the coronavirus pandemic. 
It might have been a complicated watch for some spectators. 
But this is an essential and mindfully made film that should have a larger audience now as it's available to rent. 
Story written by Hittman is based on a 7-year-old Autumns' hounding of a miscarriage. 
Movies like The Obvious Child and The Cider House Rules have already proceeded into the matter before but never have a film ever dispensed with such honesty, fidelity, and singular focus. 
Eliza Hittman's award-worthy calligraphy exposes the evil of the system without even getting on it. 
For the viewers Never Rarely Sometimes Always is a study in togetherness, and an invocation for improvement beyond the isolating diplomacy of abortion.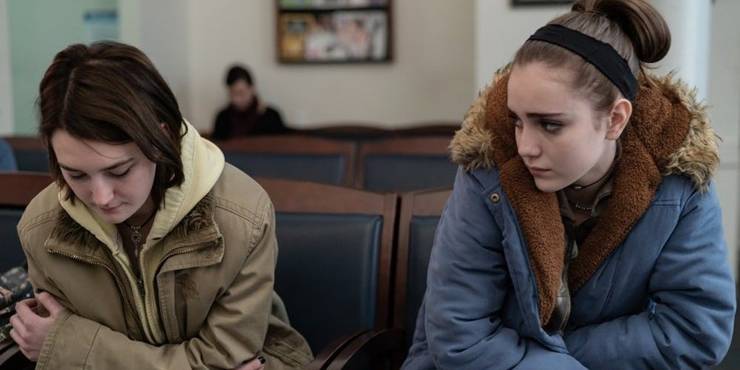 Movie  is currently available to rent or buy on VOD.
1. The King Of Staten Island:
Director Judd Apatow's new sitcom The King of Staten Island is a movie not so loosely based on the life of its lead actor and co-writer Pete Davidson. 
They lost his firefighter dad in the 9/11 attacks. This might not seem like the fertile soil for comedy, but Judd and Pete are doing their job to flawlessly purify effect. 
Apatow's movies are a bit salty as well as sweet, which stars his kids and runs a little longer than it requires to. 
Many fans won't expect from the movie the quality of an award acting from the comedian Bill Burr. 
The movie's plot is amusing and showcases the perfect comic timings and one-liners from the actors. 
This movie deserves an award in the comedy genre.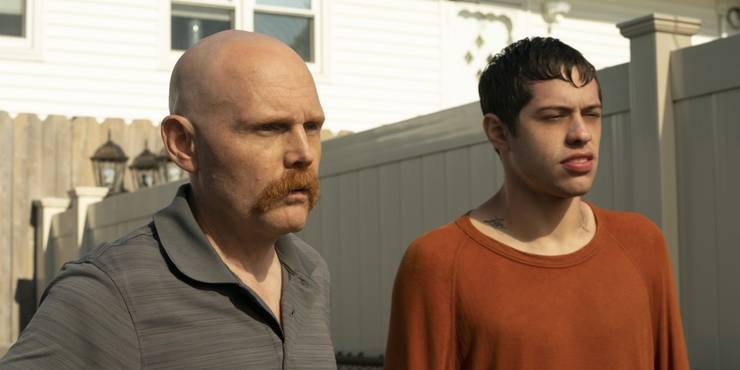 The King of Staten Island is currently available to rent on PVOD.