So tell me: what is it that you truly desire?-Lucifer Morningstar
In the Beginning….. 
The angel Samael was cast out of Heaven due to a rebel he started against his Father… GOD!
As the angle Samael was cast out of Heaven he was condemned to rule Hell for all eternity; thus, Samael became Lucifer Morningstar, the outrageous ruler of Hell. 
Until one day, Lucifer decided to go on a vacation on Earth. 
LuciFans! It's been a week since we finally received the official dates of Lucifer season 5 coming on Netflix on 21 August 2020. 
This season of Lucifer will have 16 episodes in total and has been split into two half's. Part one will contain the first eight episodes. Not only are we lucky enough to get the premiere date, but it's confirmed that Lucifer season 6 is on the go. It will be the final season of this series. 
It seems like many of our questions will be answered in season 5. Based on the episode titles, the writers of the show will be enfolding many storylines. It will be amusing to see what the writers are going to do with season 6. 
Before fantasizing about season 6, let us first focus on season 5 that's coming soon. All that's missing is the trailer of this season. Fingers crossed as we'll get that soon!
Ah! With all this exciting news, there are a few things fans would love to see this season. 
So We at FandomWire have taken up all the guesswork and have compiled a list of things fans would love to see this season.
1. Lucifer and Chloe reunited:
Undoubtedly first things first, all of us want to see the reunion of Lucifer And Chloe. Surely, fans that we have to be a bit tolerant as writers of the show are going to put us through the uncertainty for the first few episodes. 
Indeed, the amount of time these two are going to be separated will be full of anxiety and trauma, but as fans, we have to be a little firm on this. 
As we know that the chemistry seen between the two is a masterpiece written by the writers, and they would have written something amazing for all the LuciFans to pounder our hearts.
It hasn't been a much about this, but it's confirmed these to will reunite. 
Fans would love to see Chloe finding a way back to bring Lucifer on Earth.
2. A Deckerstar Relationship:
 We need to see these two in a relationship.
 After all the tumult we fans have gone through in season 4, we deserve to see our precious deckerstar be happy. All of us have seen the I love you's, in the last two seasons, but now let's see the reunion and go from there! Speaking of our Devil needs to spend more time with Chloe, and Trixie as fans would love to see their scenes on screen. 
Though we don't have that many moments with Trixie, this little human has won our hearts from the very beginning and has also done the same for the Devil. 
Remember that one scene of season 3, episode 8, where Lucifer, Chloe, and Trixie played Monopoly. Such scenes are required to be in season 5.
3. Lucifer Making Amends With His Dad:
For the entire four seasons, there has been stress between Lucifer and his Father GOD. We have seen Luci being on a fantastic journey towards self-acceptance. 
Especially that can bee seen in season 4 when the Devil finally admits to Linda that he hates himself. A lot of Lucifer's inner demon twig his relation with his Dad, and now as we know that God is going to appear in season 5, we hope that they both could recompense themselves. 
We haven't got the chance to see him yet, as we know that Lucifer and his Dad's relationship has been the main center of the story. 
In season 5, there will be a family dinner scene most probably in season 9, which has been titled "Family Dinner." 
It is also the most extended scene to air on the show of 11 minutes and 27 seconds—plenty of time for the two to settle the things out. So let's hope we get to see this scene.
4. We Need To See More Of Baby Charlie:
One more mystical character of the season is baby charlie. 
We do not know much about him as he was born a few episodes before the end of season 4. He was born as half-angle and half-human, it's doubtful that the writers have thought about this Baby. While we know that there is no shortage of stories on Lucifer, the idea to have charlie introduced will keep the plotline fresh for the fifth season. 
Will he have wings? Or powers? Are Some of the questions that might amaze the fans. 
Fans will be watching Linda and Amenadiel sailing into this new co-parenting region, giving us fans to see something different from these two characters. We have witnessed Linda being an excellent and protective friend and psychiatrist whom Lucifer needs. 
We haven't seen much of Lind's life except the part of her ex-husband in season 3, and much of her story was focused on her pregnancy in season 4. Fans would love to explore more of her in this season. 
Amenadiel, on the other hand, we have seen most of the season either against his brother Luci or trying to guide him on the right path. 
But now in season 5 he will surely be surveying on his self-identity and taking care of somethings including Lux in his brother's absence. 
So let's hope that the writers might have written something interesting for us fans.
5. Hell & The Silver City:
 While it was the saddest moment for us, fans to see Lucifer leaving Chloe behind on Earth and going back to Hell. 
But with this heartbreaking ending, there might be a good thing that has been set up for the next season. 
Since we all know that Hell has been mentioned several times in all the four seasons, and luckily we have had a glimpse of it. 
Still, we never got to explore as to how the Hell looks like, how everything works there, and how Lucifer would govern over the fallen angels and the tortured souls. Now we will be exploring all of this. 
With Lucifer back at his throne, he is going to be a bit short-tempered as he has left the love of his life back on Earth, we don't know how he will react. So many queries have to be answered next season. Another place fans would love to see is the Heaven. 
Like Hell, Silver City has also been mentioned a couple of times throughout the season. 
We know that God will show up this season, but it's still unclear if we'll see him up in Heaven or down on Earth. 
Both Lucifer and Amenadiel have many angle siblings, and it'll be fun to see how things work in Silver City. What are the louds and softs of Heaven? What do the siblings think of Luci's actions? 
Moreover, what are they going to think about, charlie? That's all that needs to be answered.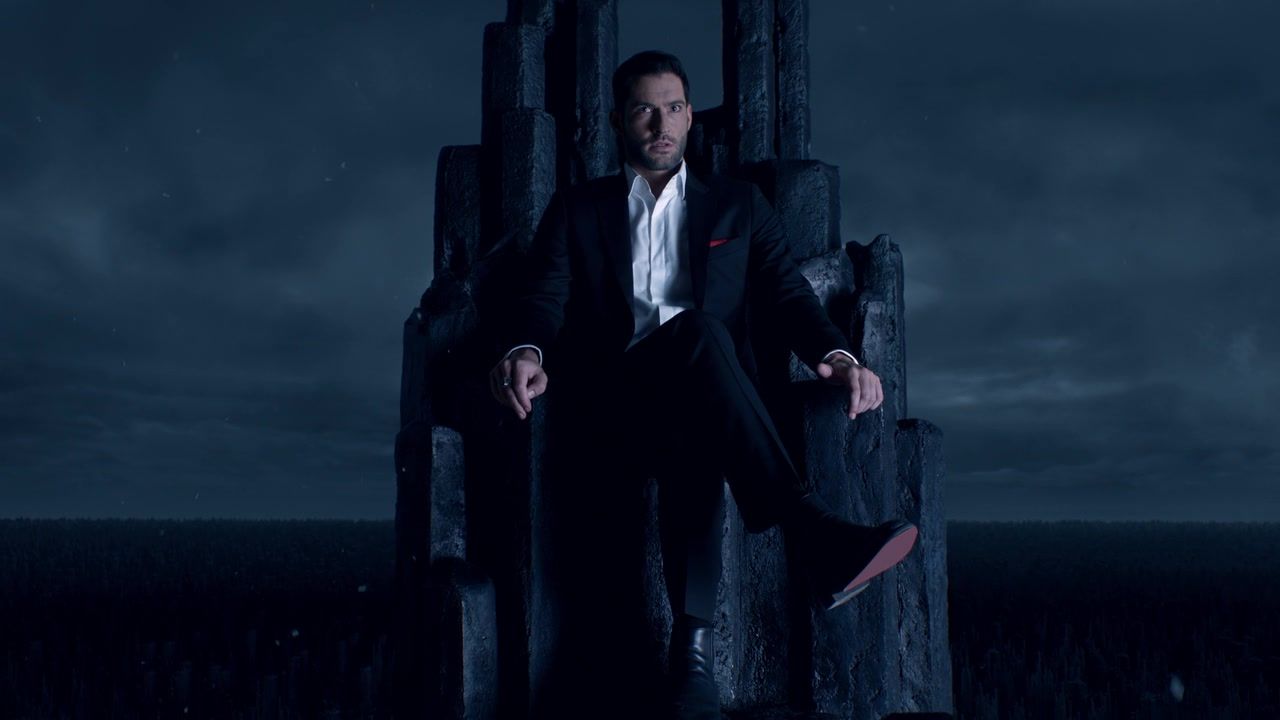 What would you hope to see in 
Lucifer
 season 5? As we are almost there, part one of the new season drops in less than two months from now on Netflix. So get ready to fear the Devil.