Movies are the perfect way to recall the time which is gone. By watching the Classic movies of every Era, you can look back at some pieces of history. But every memory can't always be a happy one; sometimes, you may face the truth also. Below are 6 Classic Movies that gave a false representation of their era.
1. The Greatest Showman: Starting the list with a cult classic modern film showcasing the 1800s. The movie's idea is taken from P. T. Barnum's Barnum & Bailey Circus. The movie won many awards for the story and the songs, but it failed to win the audience's hearts. Honestly, P.T. Barnum didn't even look half the way Hugh Jackman looked. Barnum was known to be a terrible person who used to abuse his circus workers. He made fun of people who were disabled and showed them as a means of entertainment.
2. American Graffiti: It's time to hop up to the '50s now! Written and Directed by the talented filmmaker George Lucas, American Graffiti became the first summer blockbuster and was one of the essential films in his career. The movie became very popular because of its pop culture and beautiful music. But, the movie's white-washed depiction of the '50s is anything but realistic.
3. Grease: Next in the list of 6 Classic Movies comes 'Grease'. A film based on 1971's Broadway show which was intentionally framed all over the theme of golden days of greasers, cars, and milkshakes, of course. But the movie also showed the way too real gang violence emerged through the '50s era. Though Grease was successful commercially and critically, the film gave such a toxic and terrible message.
4. Hairspray: Let's take you to the '60s with another light-hearted musical film, 'Hairspray'. From that day to this day, discrimination and racism are topics people are still fighting for. It portrays the fight for racism so easily and is so inappropriate. The fight for racism is not all those flashy songs, bright colours and big hairdos. It's totally different from all that!
5. American Psycho: The film is set in the late 1980s and will surely make you nostalgic. The movie was based on consumerism and materialism the '80s era created. A whole new transition was seen in American culture in the '80s that are still present in the community.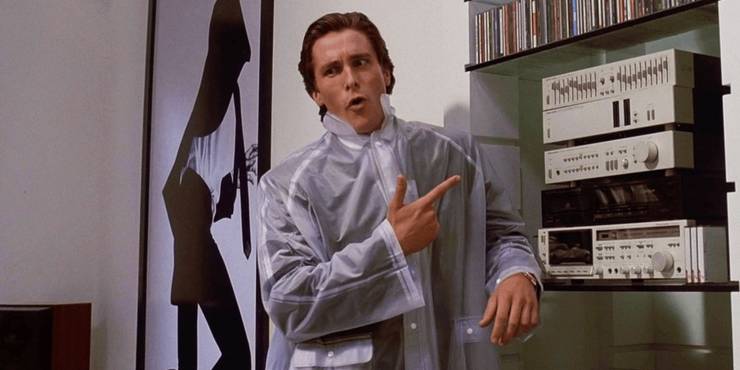 6. Forrest Gump: This American comedy-drama film is based on the 1986 novel of the same name. The story follows a generous man from Alabama who witnesses different historical events in the 20th century United States. According to many critics, Forrest Gump is historically accurate in many ways. The film glorified the tumultuous '50s and then showed America, or basically the world, going down a weird negative spiral. Nonetheless, a feel-good movie.