The Purge left a big dent in the horror genre by establishing itself as a standard within the industry. Now fans want to experience the same exhilarating thrill and fun they experienced in Purge but, unfortunately, lack the means to do so. So today, we have curated a list especially for those who loved Ethan Hawke and Lena Headey's The Purge and want to see more films like that.
8. Sinister
Another Ethan Hawke movie that's centered around the idea of multiple murders and their aftermaths. Sinister is a classic horror movie, just as The Purge, and it also has a huge fan base. The violence may be seen as more disturbing than graphic, but it's still pretty worthy of being on this list.
7. The Strangers
It is a film centered around the premise of one break-in turned brutal when the family is terrorized by a group of mark assailants. It's similar to the first 
Purge
 movie, which also revolved around one home invasion attempt. It's an adrenaline-filled edge-of-the-seat kind of movie which Purge lovers will enjoy to the core.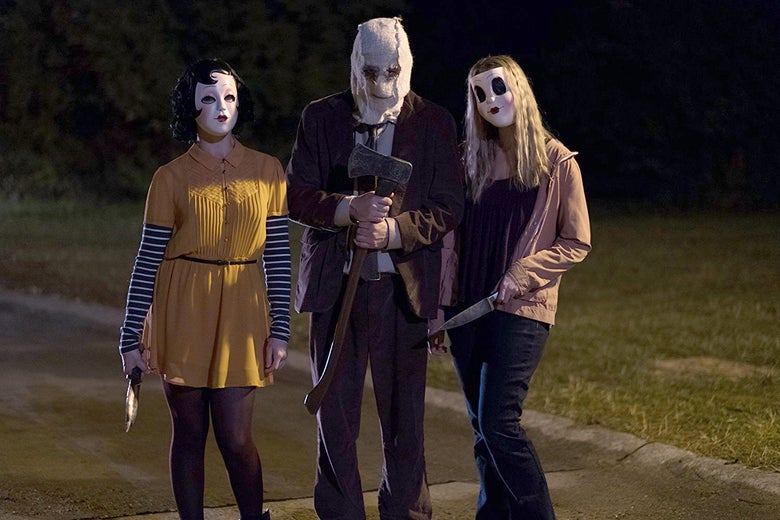 6. Escape Room
Escape Room
 was released in 2019 and starred a group of strangers lured into a setting of rooms filled with deadly traps. As the group tries to progress in the game, they die one by one while navigating each room. The movie didn't receive a healthy welcome at first, but people started enjoying it slowly and steadily. 
5. Cube
In 1997, Cube was the first movie to take the idea forward that was executed in the film mentioned above,
Escape Room
. However, it's better to see Cube before going into 
Escape Room 
because Cube's creator excelled at the idea and made something extremely interesting and timeless.
4. Saw
The whole franchise is all about murder, kidnap, mind games, and terror. It's famously known for the initial mastermind behind the death games, Jigsaw, who left a huge legacy before eventually dying in the third installment.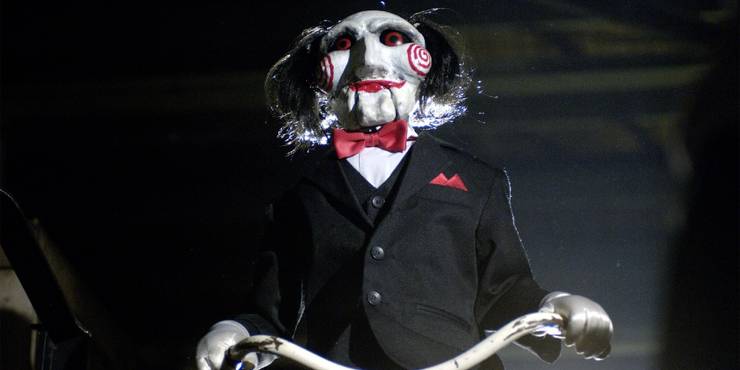 3. Happy Death Day
Just take Groundhog Day, or Before I Fall, or Palm Springs, and add the elements of death, betrayal, and fear, and you will get Happy Death Day. It involved the protagonist realizing she was living the day she died repeatedly. It wouldn't end until she discovered who kept killing her and defeated the killer herself. Moreover, the viewers not only see the lead dying multiple times, but they also experience the deaths of other characters, who die because of the protagonist's actions.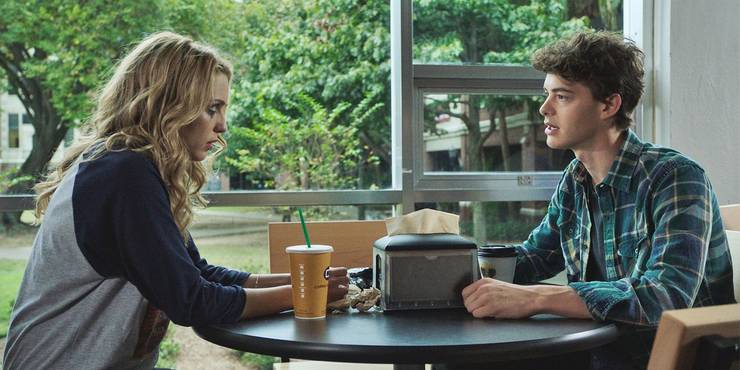 2. Hush 
The 2016 film was another masked American slasher brought to us by one of the best horror-thriller directors working today, Mike Flanagan. This film is also about an attempted break-in, but now the protagonist getting broken into is deaf and dumb. It's as relentless and cruel as it can be.
1. Texas Chainsaw Massacre
The name 
Texas Chain Saw Massacre
 is embroidered with golden letters in the history books of best horror/thriller movies. But, its 2003 remake is more horrifying, if not more powerful than the original. It has rightly deserved its place in this list. That eery soundtrack is like the cherry on top, just like killing a woman and then finding out she was pregnant! 2-for-1! HAHAHA….
Out of these 8, which will you see this weekend?