Sometimes actors can surprise the audiences by stepping out of their comfort zones. The roles that they take on are sometimes against their image and type. The actors try to reinvent themselves regarding genre, style, appearance. However, not everyone is successful in their attempt to reinvent themselves.
1. Cate Blanchett: "I'm Not There" (2007)
It was the first movie in which she transformed herself to play a man. Before this, she had always played glamorous roles. It was an off-beat linear movie based on the life of Bob Dylan, the musical icon. Blanchett played Dylan at his skinny, scruffy-haired best. The film had different actors take on the role of Dylan at different times of his life, however, none of them could beat Cate's performance. She explicitly proved that she is a chameleon when it comes to play characters.
2. Emma Watson: "The Bling Ring" (2013)
Emma Watson as Nikki Moore was the exact opposite of Hermoine Granger in Harry Potter. Based on a real crime spree focusing on teenagers, Emma couldn't have played a more polar opposite character. Emma Watson was not the obvious choice for the character because of her previous well-to-do British roles. But when she did bag the role, she scrubbed Hermoine thoroughly and transformed herself into a valley girl – accent and all!
3. Charlize Theron: Monster (2003)
Charlize embodied not only Aileen Wuornos's physical traits, but also her mental state quite beautifully. In Monster, she went all out to play a complicated woman plagued by numerous "demons" that led her to kill people and she portrayed this sense brilliantly. This was exact opposite of Charlize's image up until that point. Theron was fit with makeup and prosthetics to look like Wuornos.
4. Marlon Brando: The Men (1950)
The film is based in an army hospital where Brando plays a paraplegic soldier injured in WW2. Here, Brando spends the better part of the movie resisting therapy and feeling miserable. In addition, the performance itself, though physical, was very different from the actor's comfort zones. It needed a self-contained and restrained performance, still and silent rather than dazzling.
5. Frank Sinatra: The Man With The Golden Arm (1955)
It's a dark and honest story of an addict. Sinatra got an opportunity to show off the depth of his acting in this role. The movie depended on Sinatra conveying and capturing the darkness of heroin addiction to the audience. He was no longer an Italian boy quick with wit.
6. George Clooney: From Dusk till Dawn (1996)
George Clooney was the epitome of charm, good looks, and charisma on television. But his debut role on the big screen was very different. He was an anti-hero bad boy in the movie From Dusk To Dawn. Clooney as Seth Gecko is unlike most of the characters he had played before, or since.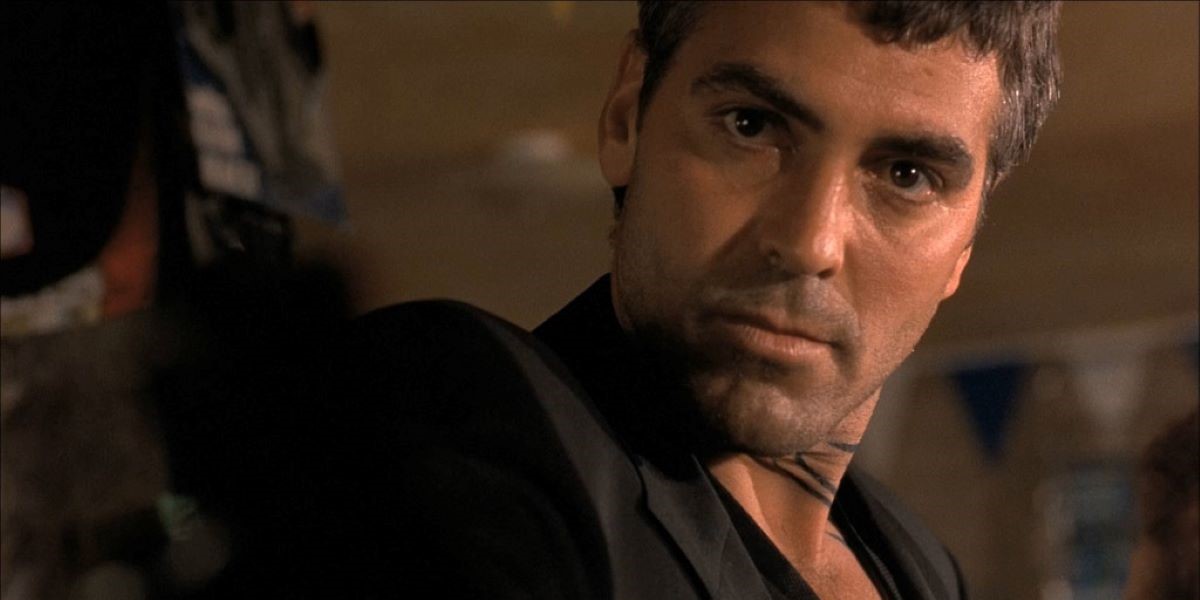 7. Arnold Schwarzenegger: Twins (1988)
He is best known for his action roles which showcase his impressive build and cover up for his weak spots as an actor. He played Danny DeVitto's fraternal twin in the movie "Twins." He was the naive twin to DeVitto's crafty one. The reviews for Arnold's performance were mixed but opened up a lot of avenues for him as an actor.
8. Jim Carrey: Eternal Sunshine Of The Spotless Mind (2004)
Jim Carrey's performance blew everyone away. He plays a simple and conventional man who is quiet and shy and reserved. None of these adjectives had ever been used to describe Carrey. And still, he was able to pull it off brilliantly. 
Don't forget to check our YouTube channel!