Some actors have the destiny to be horror movie stars. They portrayed their roles so well that directors and producers can't find another face for their other horror movies. In between the 1980s and 1990s, horror characters became famous stars, and they remain so today. Unfortunately, many actors in the horror business ended their careers in the '90s. Following is a list of 9 Horror Movie Stars from the '90s decade Who Are No More.
1.
While filming "Psycho IV," Anthony Perkins died at the age of 60 from AIDS-related pneumonia on September 12, 1992.
He made a successful debut as a director on "Psycho III." After that, he continued to star in many horror films and T.V. series such as "Daughter of Darkness," "I'm Dangerous Tonight," etc. 
2. J
ohn Saxon, a bona fide cult favorite horror actor in the '90s, died on July 25, 2020, due to pneumonia at 83.
We can find his most notable roles in "A Nightmare on Elm Street," the original "Black Christmas," and films like "The Evil Eye" and Dario Argento "Tenebrae." 
3. Donald Pleasence had a long and storied relationship with horror films. On February 2, 1995, he died from complications following heart surgery at the age of 75 years. 
"The Flesh and the Fiends" was his first horror movie, which he followed up with "Halloween." He also made a name for himself with "The Monster Club" and "Prince of Darkness." His final appearance as Loomis was in "Halloween: The Curse of Michael Myers" in 1995. 
4. The "Phantasm" star, Angus Scrimm, died of prostate cancer on January 9, 2016, at 89 years. 
You can see him in movies like "Mindwarp," "Wishmaster," "Masters of Horror," "John Dies at the End," etc. He won a Grammy for liner notes in 1974. 
5. British horror icon Sir Christopher Lee died at the age of 93 on June 7, 2015.
Lee found work in horror films like "Curse III: Blood Sacrifice," "Funny Man," and "Tale of the Mummy." He was soon cast in "The Lord of the Rings" and "Star Wars: Episode II – Attack of the Clones."
6. Dick Miller fought gremlins, demons, and Heart Problems and died on January 30, 2019.
He was a fixture of low-budget horror movies such as "After Hours," "1941," "Tales from the Crypt: Demon Knight," and many more. However, "Gremlins" gave Miller one of his most prominent roles.
7. Charles Napier A.k.a Tough Guy died at 75 years due to undisclosed causes on October 5, 2011.
Over more than three decades, Charles Napier worked effortlessly between major films, weekly television series, and independent features. Body Bags, Maniac Cop 2, Dinocroc, and Life Blood, were just some of his contributions to the horror movie industry. 
8. The actor Larry Drake a.k.a. "Dr. Giggles," died on March 17, 2016, from a rare form of blood cancer.
In addition to playing the gentle law clerk in "L.A. Law," you can also catch him in "Beast," "Dark Asylum," 2007's "Attack of the Gryphon," "Dead Air," and "The Secrets of Emily Blair."
9. Gunnar Hansen, the man behind the skin mask in "The Texas Chain Saw Massacre," died of pancreatic cancer on November 7, 2015.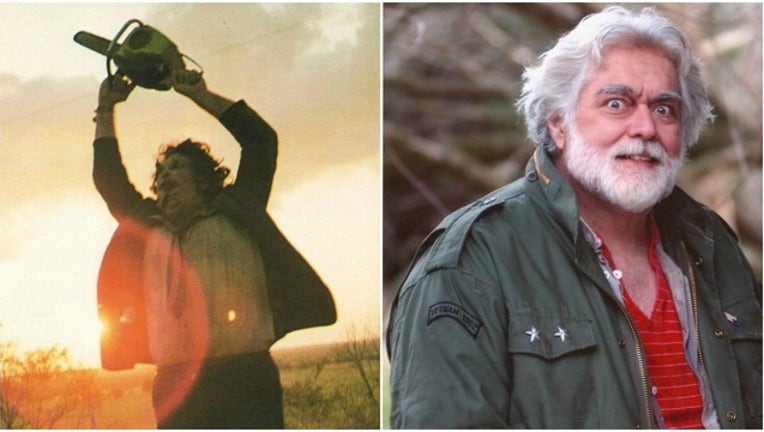 Hansen had many horror roles in the notorious "Murder-Set-Pieces" and "Texas Chainsaw 3D," "The Texas Chain Saw Massacre," "Mosquito," "Freakshow," and "Hellblock 13."
So this was our list of 9 Horror Movie Stars from the '90s Who Are No More. Let us know in the comment section which of these actors was your favorite. 
Also, watch the trailer of Spider-Man: No Way Home on our YouTube channel: