You may be great actors. But that doesn't mean you have great choices. Many actors like Robert Downey Junior and Kevin Costner have fallen into this trap.
John Travolta – Battlefield Earth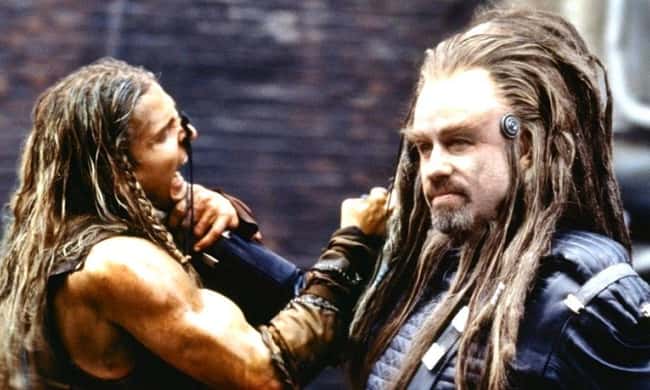 Fresh off his successes from Grease and Saturday Night Fever, Travolta tried making a sci-fi movie about a dystopian alien invasion movie. He was one of the faces of the controversial religion of scientology. Travolta adopted L Ron Hubbard's (Founder of Scientology) 1982 science fiction novel for the big screens. The movie was so bad it was awarded the "Worst Movie Of The Decade" award back in the 2000's. Scientology has remained away from Hollywood ever since.
Robert Downey Junior – Dolittle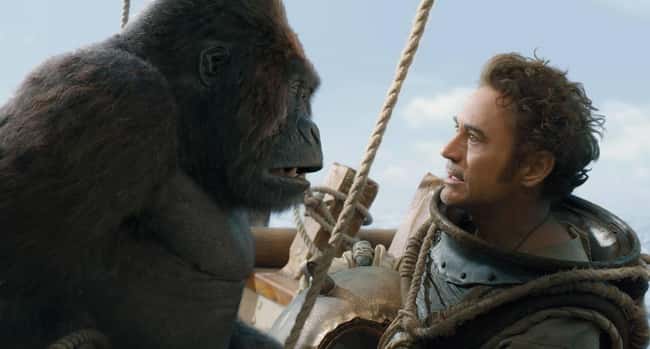 After helping erect the Marvel Cinematic Universe into the giant it is today, RDJ went in to recreate his magic in another movie franchise. He wanted to remake the 1976 Doctor Dolittle movie, a movie that bankrupted an entire studio. RDJ and his wife Susan were the shot-callers for the movie. They created a working prototype cut that they showed to the studio execs. The execs knew it was a disaster and ordered several re-shoots. Even Seth Rogen was brought in to add humor, something the movie was clearly lacking. In the end, the movie became one of 21st century's biggest box office disasters.
Johnny Depp – Mortdecai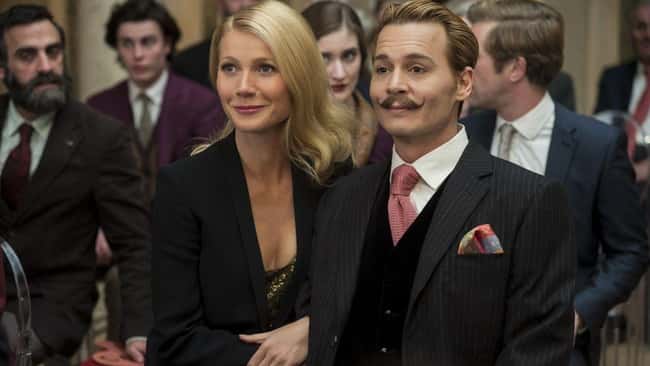 Depp ended up working on the movie script for Mortdecai, a comic thriller novel series, while he was still with Pirates Of The Caribbean. Depp himself claimed it was almost "impossible" to bring the novel series about the shady art dealer to the big screens. Despite many hiccups, Lionsgate put up 60 Million for the project. The weird tone of the story and the lack of humor made the movie a failure.
Bill Murray – The Razor Edge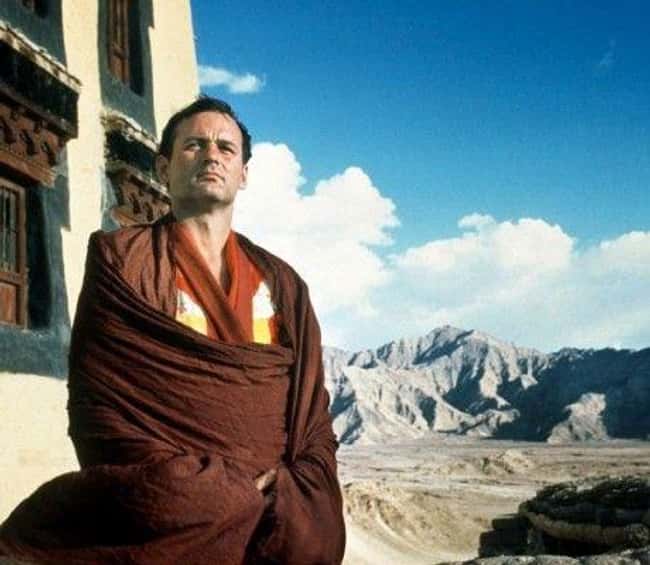 Bill Murray is one of the greatest comedians of all time. The Caddyshack actor once got his hands on a 1944 novel about a WWi pilot suffering from PTSD titled The Razor's Edge. Murray moved heaven and earth to make the movie a reality, even agreeing to star in Dan Aykroyd's Ghost-Smashers, if Columbia Pictures agreed to finance it. The movie was a bomb but Columbia still made a profit. Ghost-Smashers was just a working title. It is now popularly known as Ghostbusters.
Tom Green – Freddy Got Fingered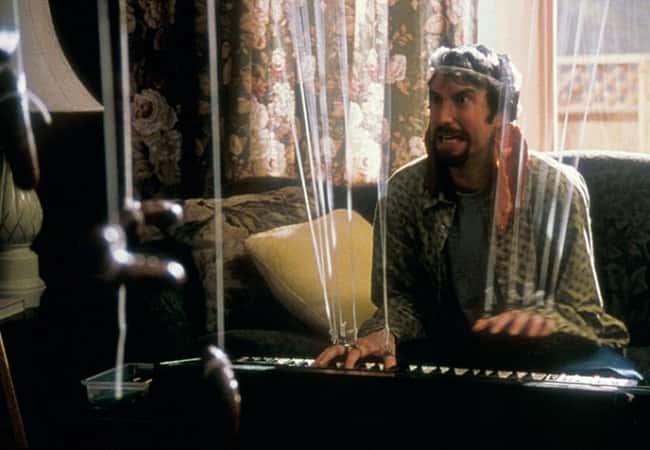 The guy was a pretty big deal a few decades ago. Tom green even had his own shock comic show called the Tom Green Show on MTV. He shot to fame after marrying Drew Barrymore in 2001. The comedian starred in Road Trip and Charlie's Angels and then decided to make his own movie script. Surprisingly, it got picked up by a studio. Creative conflicts ensued and Tom Green fought the studio to protect his vision for the movie. Freddy Got Fingered won 5 Razzies, including the Worst Actor award for Tom Green.
Kevin Costner – The Postman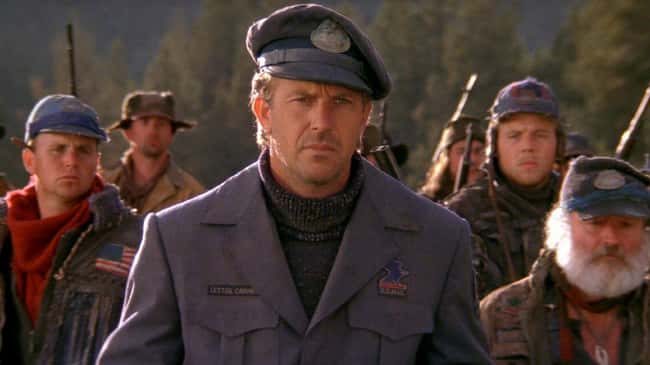 Costner's directorial debut was the three hour long epic Dances With Wolves. The movie won 7 Oscars including Costner for Best Director. He then went on to make and star in Waterworld, a massive flop that has since become a cult-classic. That didn't stop Kevin Costner from making yet another post apocalyptic drama called The Postman based on David Brin's 1985 novel. The movie got a miniscule 8% score on Rotten Tomatoes.
Sylvester Stallone – Paradise Alley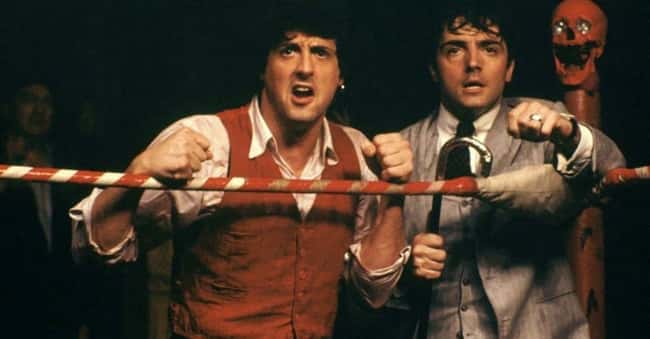 Sylvester Stallone was a struggling actor back in the Seventies. He created the script for Rocky and then after starring in the Oscar winning movie, saw his career rise by phenomenal proportions. Stallone wasn't done with creating movies though. His next project after Rocky was a wrestling drama called Paradise Alley. The story was about two brothers from Hell's Kitchen training their youngest sibling in wrestling to win a grand prize. Critics ripped that movie to shreds, calling it too similar to Rocky.
Eddie Murphy – Harlem Nights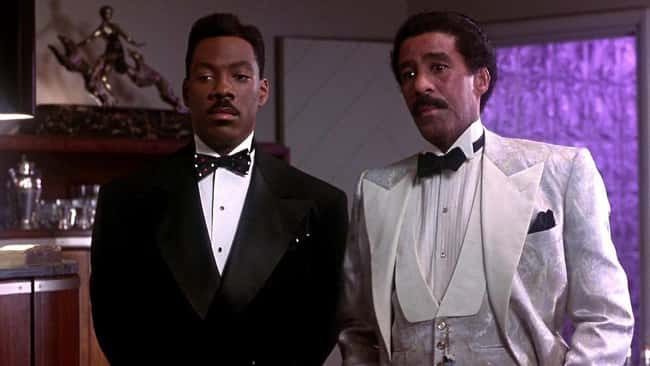 It was the eighties and Eddie Murphy was all the rage. Fresh out of his popular skits in Saturday Night Live, Murphy gave back to back hits like Trading Places, Beverly Hills Cop, and 48 Hrs. He then tried pursuing making his passion project with Richard Pryor and Red Foxx. Harlem Nights was a prohibition era crime-comedy for the first time director. It was universally panned for its many, many flaws.
Bruce Willis – Hudson Hawk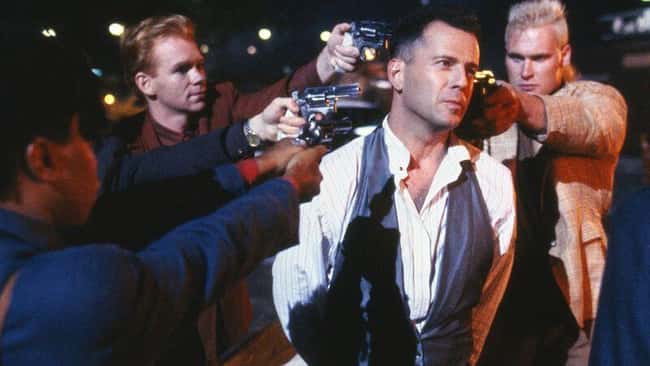 Bruce Willis was at the prime of his career in the '90s. The success of 1988's Die Hard made him a global sensation. Instead of letting the directors and writers make or choose a script for him, Willis played with fire himself. He teamed up with Robert Kraft (way before he was famous) to come up with the world's most dreadful satire Hudson Hawk. When Willis tried to take over the reins from the actual director, things got serious real fast. The movie is considered as one of the worst films of all time.