Pop Culture has been like the birthplace of all the conspiracy theories and rumors. Be it fake deaths, Illuminati connections, love affairs, addictions, you'll find its origin here, in pop culture. But even though some are easily identified as "rumors," and we know they don't add up, they are still hard to dodge and keep surfacing from time to time. So we decided to compile some of the weirdest ones and compare them with the truth. Here's the list of 9 pop culture conspiracy theories vs. real life.
1. Cursed Wizard of Oz
After earning two Academy Awards for its music, the movie was a success, Best Original Song- Over The Rainbow and many more nominations. The studio was desperate to earn success after spending $3 million on the movie. While the film was critically acclaimed, many believed, for many years, that the movie was indeed cursed. Mainly because of the serious accidents that took place on the movie set, such that it almost cost the actors their lives. 
But in reality, these accidents didn't happen because of some "curse", but instead of makeup hazards. The makeup contained too much aluminum dust which made the actors playing Tin Man sick.
2. Actor hanging himself on the sets of Wizard of Oz
Another rumor from the same movie surfaced for quite a period of time and needed a fact check. The rumor was that one of the actors, the one who played Munchkin, hanged himself in a scene where Dorothy, Scarecrow, and Tin Man are walking on the yellow path. Some confused the hanging object like a human body while in reality, it was an exotic bird the filmmakers had borrowed to add to the wilderness setting.
3. "Paul is Dead", the famous rumor about Paul McCartney
You're probably too you if you don't know about this rumor that later became so huge that it became a phenomenon. The rumor began in 1969, stating that the Beatles' English musician died in a car crash and was replaced by his look-alike. All those who believed in it said they collected clues for the theory from the album covers and songs themselves. The White Album is said to have the hints to Paul is Dead when fans listened to John Lennon sing backward.
But in reality, the rumor is just a rumor and that Paul McCartney is still alive and was confirmed in an interview with McCartney for Life magazine.
4. JonBenet Ramsay is Katy Perry
Many fans believe that the child pageant queen JonBenet Ramsay was never killed and is actually the famous pop singer Katy Perry. The theory was started because of theorists on Youtube and made fans believe that Ramsay was never murdered in 1996 in her home.
But in reality, Katy Perry is herself and not the child who was killed. Unfortunately, the murder news is actual, and she is not Perry. Katy Perry was born in California in 1984, while Ramsay was born in 1990. It simply doesn't add up.
5. Cass Elliot's death
A rumor was started (deliberately) about Cass Eliot or Mama Cass that she died by choking on a ham sandwich. The band, The Mamas and the Papas, the singer didn't really die by choking on a ham sandwich but instead died of a heart attack. The reporter and her dear friend, Sue Cameron, who wrote about the incident, later revealed that it was not the actual reason, and she did what Cass's manager, Allan Carr, told her at the moment. She didn't believe it either, but the manager told her that to save the singer's reputation. She had a history of substance abuse and an irrational crash diet that probably weakened her heart.
6. Yoko Ono killed John Lennon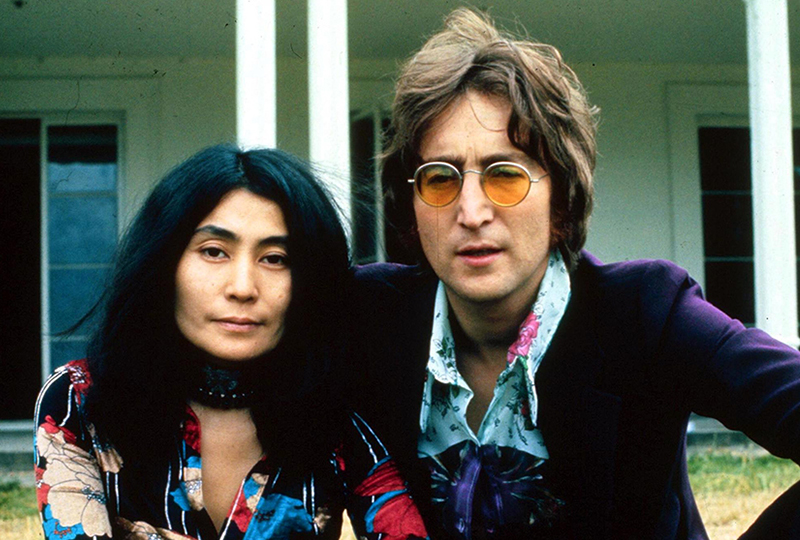 There was this rumor that surfaced for years after the unfortunate incident. Many diehard Lennon and Beatles fans believed that his wife, Yoko Ono, shot the lead singer. They say that there are clues about her confession in her song called Kiss Kiss Kiss. If the song is heard backward, one can hear "I shot John Lennon". But don't indulge too much in this because this is only a theory. Mark David killed the singer outside his apartment in New York City. The killer even stalked the singer for three days to know about his schedule and daily whereabouts.
7. Dave Dave is Michael Jackson
There's no denying the fact that Michael Jackson had a huge fanbase. There would hardly be anyone who didn't know this and didn't like his music. He was indeed a legend. And it was hard to fathom his death news, especially for his diehard fans. They had a tough time accepting the fact, and there was tremendous grief all over. And also probably resulted in this rumor. Dave Dave was a poor boy who was a victim of his mentally and physically abusive dad. One day he took it too far by pouring kerosene on the six-year-old and setting him on fire. When MJ got to know about it, he helped him with his treatment and remained friends with him. Now, these crazy fans believe that Dave Dave is Michael Jackson behind the mask and that he is still alive.
In reality, this is just a theory, and MJ is truly dead. There are pictures of MJ hugging the boy from 1983, and he even went to MJ's funeral.
8. CIA killed John Lennon
John Lennon's tragic and sudden demise had caused a lot of stirring and gave birth to even more theories about his murder. This one says that the CIA killed the lead singer since he was too clever to open their plans about experimentation with psychedelic drugs and exploitation of pop stars. There are rumors that say he was clever enough to know the difference and the impact the drugs have on human minds and, therefore, on the population, they killed him not to let the truth surface. But we know the truth. He wasn't killed by any CIA agent but a killer named Mark David.
9. Elvis is alive
Such rumors about some famous Hollywood biggies being alive are not new even though they are declared dead. They have such a huge fanbase that fans have a hard time accepting the truth. Such is the case with Elvis Presley's death and these pop culture conspiracy theories, they were there for a long time and fans and communities still believe they have seen him. The most prominent theory around his death is that Elvis was connected with the mafia, and he faked his own death to hide and cut all his connection with the mafia.
Some also believe that the pop star was an undercover agent, and he had to fake his death because he was going to be killed otherwise. But in reality, he died of a heart attack, most probably because of his addiction to prescribed barbiturates.
These were some of the pop culture conspiracy theories we came across and we know there's a lot out there. Let me know which did you find most intriguing? Let us know.