Henry Cavill has been working from one passion project to another and with it, he has gathered a massive fanbase. His upcoming projects, from Warhammer 40000 to Argylle have all built hype even he might have not anticipated. The latter was purely supposed to be a streaming release and had no intention of finding itself in the theatres. However, that may soon change.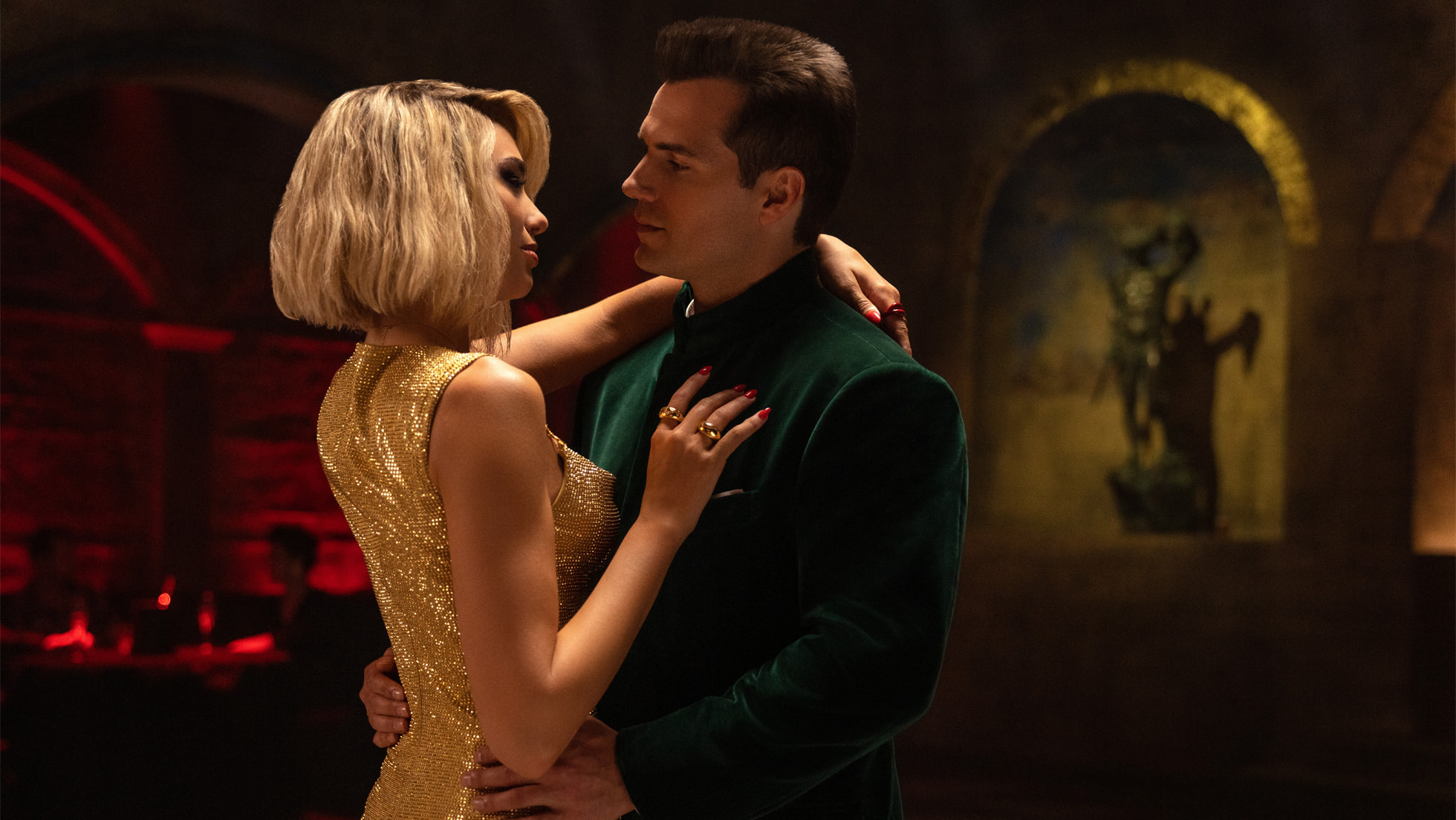 Apple TV+ is working on various projects from Argylle to Killers of the Flower Moon to be able to get theatrical releases as well. It is no surprise to see a majority of the audience relying on streaming services. This is a way to not only bring fans more into cinema halls but, also to increase their own streaming platform's viewership.
Also Read: Fans Demand Zachary Levi Step Down for a Younger Shazam Actor After $125M Sequel Failure: 'Cavill and Affleck are gone, Shazam should be too'
Henry Cavill's Argylle Gets Greenlit For A Theatrical Release
Argylle is Henry Cavill's upcoming movie that would follow him in a spy thriller. The movie has a massive cast besides Cavill including Dua Lipa, Bryce Dallas Howard, John Cena, Bryan Cranston, and more. The initial release of the movie was intended to be on Apple TV+ alone. However, these plans have since changed. The company has reportedly created a budget of $1 Billion to put movies like Argylle, Killers of the Flower Moon, and Napoleon all get theatrical releases side by side.
Stepping into Hollywood is not easy and for Apple, it might take a long time to finally establish its streaming service as one of the major contenders. Although their main goal is to spread awareness of their streaming service, putting the movies up for theatrical releases could not only benefit their sales but also bring awareness of the platform the particular movies lie in. Unfortunately, they do not have any experts in this category. The streaming service consists of around 20 Million to 40 Million viewers on average. It may seem huge but, in comparison with other streaming services like Netflix and Amazon Prime Video, it is barely anything.
Also Read: James Gunn Has Reportedly Started Listing Out Potential Henry Cavill Replacement Actors for 'Superman: Legacy'
Fans Rejoice After Henry Cavill's Movie Is Looking Forward To A Theatrical Release
Fans have taken this news extremely positively. They are excited to see these movies coming to theatres and are expecting to hold their bucket of popcorn and enjoy these films. Henry Cavill has been getting a lot of support lately and seeing another win in his hand has made the audience happiest as they can ever be.
ARGYLLE!!! pic.twitter.com/rapiLyLGPg

— Mandrake Venus (@MandrakeVenus) March 23, 2023
The quality of Apple tv shows.. into the movies🤩 pic.twitter.com/RGbRoGFezz

— Ravi Ahuja (@RaviAhuja20) March 23, 2023
— ₁₅𝕁𝕠𝕜𝕖𝕀𝕟𝔸𝔹𝕠𝕩 🃏 (@JokerWRLD) March 23, 2023
Apple TV is the best streaming platform

— mathias (@matspeaky) March 23, 2023
Absolutely the best move they could do.

— FilmFan (@morenol_1990) March 23, 2023
Fans have found this as an opportunity to praise not only the movies but also Apple for its initiative to introduce these movies in cinema halls. Others have even claimed it to be the best streaming platform for taking such a step and investing so much money in their audience.
Also Read: Henry Cavill Exit Hits $489M The Witcher Franchise Hard, Spinoff Project 'Project Sirius' Being Revaluated from Scratch as CD Projekt Red Fears Backlash
Source: Bloomberg