Some roles are just meant to be played by a particular actor/actress. I mean, can you believe Robert Downey Jr not playing the role of Iron Man, or Matthew Perry not playing the role of Chandler in Friends? Oh! What a disaster that would have been. But, we are not talking about the iconic roles played by some famous artists. Instead, we are here to know which renowned artist turned down an iconic role. Let's take a look at the list of actors/actresses who regretted turning down the roles:- 
1. Marilyn Monroe
Marilyn Monroe had incomparable beauty and talent, so naturally, she was the first choice for the lead role in Breakfast at Tiffany's. However, her agent suggested against it, and the part went to Audrey Hepburn. Audrey received many laurels for her role; meanwhile, Monroe acted in The Misfits, which became a disaster. 
2. Henry Winkler Turned down

Grease 
Danny Zuko in Grease is considered one of the best roles ever played by John Travolta. Many people don't know that he was not the first choice for this role. Henry Winkler was the first choice, but he rejected the part. He said he has already played a similar character and doesn't want to get typecast. A few years later, in an interview, he said, "John Travolta went on to buy his own plane, and I just went home."
3. John Lithgow
Tim Burton approached Lithgow for the role of Joker in Batman. But he believed that he was not suitable for the part, so he rejected Burton's offer. Later on, he admitted to regretting this decision. 
In The Dark Knight, the character of Joker was immortalized by Heath Ledger.
4. Burt Reynolds turned down the chance to become James Bond
After Sean Connery, Reynolds had the opportunity to carry on the 007 legacies, but he turned down the role. He said an American man playing James Bond would be impractical. Later on, he confessed it was a stupid thing to say. Ultimately, David Niven carried on the legacy. 
5. Kevin Costner turned down

Shawshank Redemption 
The Shawshank Redemption is probably one of the greatest movies ever made. Costner rejected the role of Andy Dufresne, and it went on to Tim Robbins. Well, Costner is still one of the actors who regretted turning down the role. 
6. Lindsay Lohan 
The Hangover is one of the best comedies of all time. It made more than $450 million at the box office and further made two sequels. 
When offered the role of Jade, the stripper, Lohan said it had no potential and rejected the offer. Well, the part went to Heather Graham, and the rest is history. 
7. David Schwimmer turned down

Men In Black 
Imagine if Will Smith didn't play Agent J in Men in Black! Surprisingly, David Schwimmer was the first choice for Agent J, but he refused. The movie had two sequels and earned $1.6 billion worldwide. Men in Black skyrocketed Will Smith's career, whereas Schwimmer went on to do a few not-so-great films. He deeply regrets his decision. 
8. Jim Carrey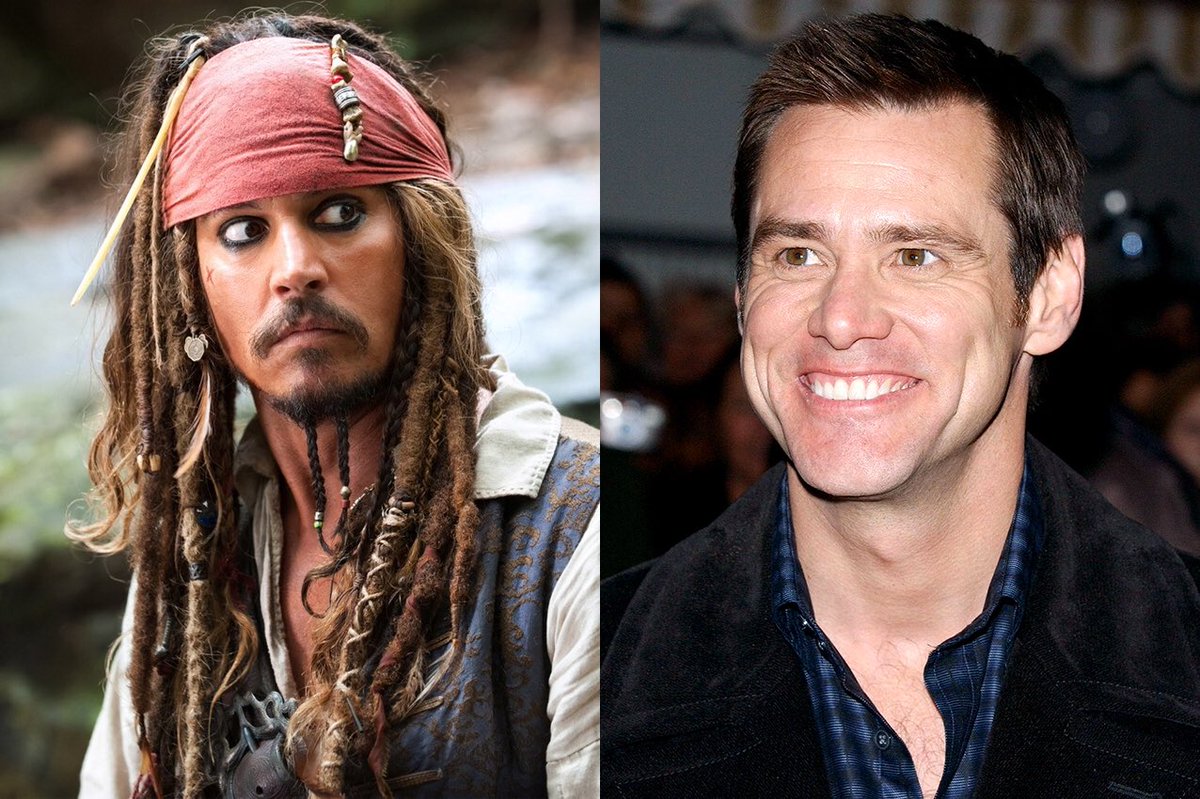 Captain Jack Sparrow became an iconic character, partly because of how Johnny Depp played the role. Can you imagine what could happen if Jim Carrey played Jack Sparrow? He was approached for the role first but rejected it because he was working in Bruce Almighty. I guess we can safely say, whatever happened, happened for the best, right?
9. John Travolta turned down

Forrest Gump
Forrest Gump is one of the most loved characters of all time. The character earned Tom Hanks his second Oscar in two years. Surprisingly, he was not the first choice; John Travolta was! 
Travolta has rejected many roles that later went on to Tom Hanks, for example, Jim in Apollo 13 and Paul in The Green Mile.
10. Nicolas Cage
Be it a comedy movie, an action movie, or a drama, count on Nicolas Cage to ace the role. However, he is one of the actors who regretted turning down the iconic role of Aragorn in The Lord of the Rings: The Fellowship of the Ring. And it ultimately went to Viggo Mortensen.
11. Al Pacino turned down

Star Wars
Al Pacino has many iconic roles attached to his name, including Michael Corleone in The Godfather (all the movies). He was almost cast as Hans Solo in Star Wars but refused later on. In an interview, he said, "It was mine for the taking, but I didn't understand the script," Harrison Ford got the role, and he made it one of the most popular characters of the Star Wars series.
12. Will Smith
The Matrix is a sci-fi classic. Will Smith was the first choice for Neo, but he refused. He was busy with Wild Wild West, which turned out to be a disastrous failure. The role went to Keanu Reeves; he nailed the part. 
13. Josh Hartnett turned down Bruce Wayne
Josh Hartnett was offered the role of Bruce Wayne in Batman Begins by Christopher Nolan. He turned down the role saying it wasn't for him. Later on, he regretted it immensely, as he lost the opportunity to work in The Prestige. 
14. Leonardo DiCaprio 
Very few artists have a career as successful as DiCaprio's, but even he has some regrets. He laments about not being a part of Boogie Nights, a movie he so dearly loves. DiCaprio turned down the role the role of playing Jack Dawson in Titanic. Well, we are thankful he did so!
15. Gwyneth Paltrow turned down

Titanic 
Kate Winslet was not the first choice to play Rose in Titanic. The directors wanted Gwyneth Paltrow to play Rose, but she refused. Later on, she laments her decision and says, "I look back at the choices I've made and think, 'Why the hell did I say yes to that? And no to that?'" 
16. Brad Pitt 
Brad's popularity knows no bounds. He was also offered the role of Jason Bourne in the popular film, The Bourne Identity. Much to our disappointment, he refused the role to work in Spy Game, which was not successful. Then, Matt Damon played Jason Bourne for four sequels. 
17. Dustin Hoffman, one of the actors who regretted turning down the role.
It is next to impossible to imagine anyone other than Robert DeNiro as Travis Bickle in Taxi Driver. Interestingly, Martin Scorcese considered the famous actor Dustin Hoffman for the role initially. Unfortunately, he rejected the role and later on lamented, "I made so many dumb mistakes. The list is endless."
18. Matt Damon turned down

Avatar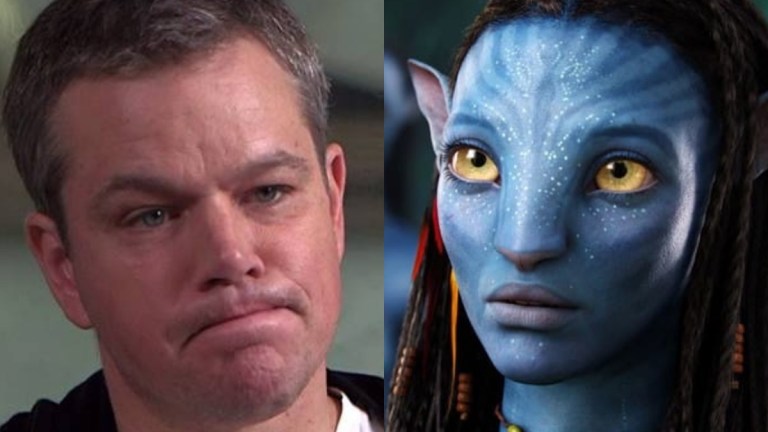 Damon was offered the role of Sully in Avatar. It was a movie that took the whole world by storm. James Cameron even offered 10% of the gross to Damon if he agreed to work with him, but unfortunately, he refused as he was busy with The Bourne Identity. 
Avatar became the highest-grossing movie of all time, which means Damon would have earned around $250 million. He regretted saying no to the chance of working with Cameron.
We bet you didn't know all these actors who rejected iconic roles. Did we miss out on some more famous roles? Let us know in the comments below.