Do you know what's the best part about franchises? We get to connect with the actors, characters, storylines, and whatnot. In a single movie, this doesn't happen always. But in franchises, there is a sense of continuity. For instance, in MCU, there's a bigger storyline going on that is being carried out with various interconnected stories. This helps us to connect to all of them! However, sometimes, actors are written out of the franchise for various reasons. They can be death, the actor not willing to continue, creative differences, etc. So, here's a list of actors who were written out of popular movie franchises. Check it out!
1. Kimberly J. Brown In "Halloweentown"
"Halloweentown" was Disney's original movie. It did exceptionally well at the box office. So, sequels were natural. Kimberly J. Brown played the protagonist "Marnie Piper" in the first three installments. However, we don't know what strike the makers' minds that they replaced her with Sara Paxton. We have nothing against Sara, but what was the need to play with the protagonist?
2. Rachel Weisz In "The Mummy"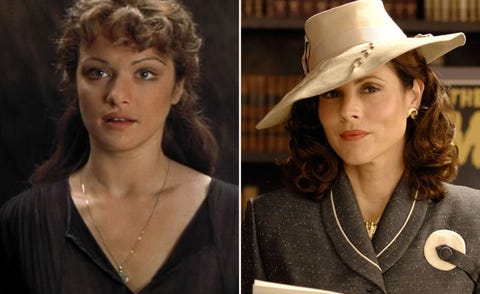 We saw Rachel Weisz play the role of Evelyn in two installments of "The Mummy" franchise. However, in the third movie, we saw Maria Bello replace her. The reason is still unknown. Some say she didn't like the script and didn't like to return or maybe she was done playing the character. Nonetheless, the third installment in the franchise was the worst-reviewed. Good for her she quit!
3. Katie Holmes In "Batman"
The "Batman" franchise is known for serving us with new actors and that's great! It gives us something fresh. Katie Holmes played the role of Rachel in "Batman Begins" and the movie was a grand hit. We all thought we'd see her in the next film, but BOOM! We see Maggie Gyllenhaal take over. Reportedly, Katie wasn't available for the next film. Hence they had to replace her!
4. Terrence Howard In "Iron Man"
Who doesn't remember Rhodey from Iron Man? We all do. He became a fan-favorite, always sticking by Tony Stark's side. At first, the role was played by Terrence Howard. But the friendship they showed on-screen wasn't the same as in real life. Terrence was replaced by Don Cheadle. Why? Terrence in an interview said, "When it was time to re-up for the second one, Robert Downey, Jr. took the money that was supposed to go to me and pushed me out."
5. Character Of Felix In James Bond Movies Played By Different Actors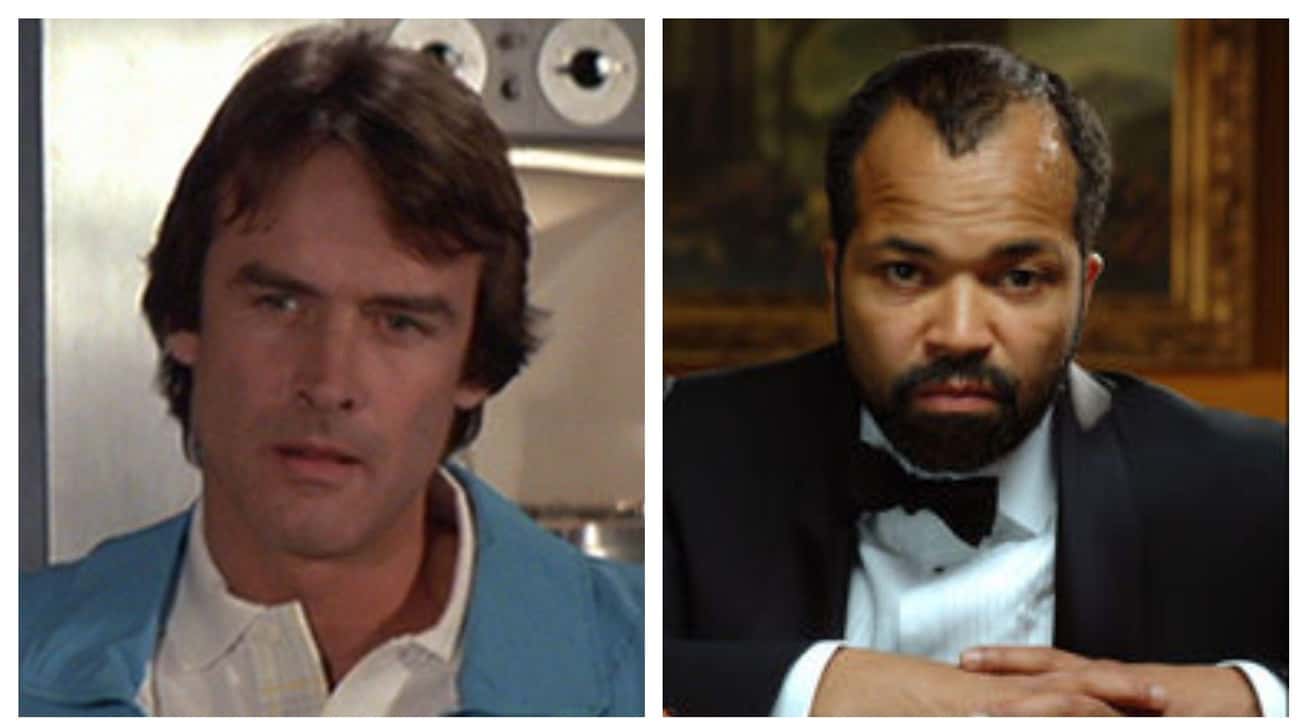 The James Bond franchise is known for changing the actors who play the protagonist. But it also is known for actors who play Felix, a CIA operative and James Bond's friend. It's a record that this character is rarely by the same actor in the movies! The list of actors playing this character includes names like Jack Lord, John Terry, and Jeffrey Wright.
6. Tyler Mane In The "X-Men" Movies
Earlier the character of Sabretooth was played by Tyler Mane. However, he was replaced by Liev Schreiber due to aesthetic reasons. The makers wanted Sabretooth to look somewhat like Hugh Jackman since Sabretooth and Wolverine were revealed to be half-brothers. The latter actor appeared more like Hugh physically. Hence the replacement. Moreover, Leiv did nail the role and made it his own!