Justin Roiland has been accused of domestic violence and since then been fired from Rick and Morty. A similar incident might take place in another popular game. Genshin Impact has been ruling over the gaming world with its immersive open-world playstyle and beautiful storytelling. The game has managed to compete with the biggest games of the year ever since it was first launched in 2020. New characters are introduced in almost every patch, and furthermore, fans can play as these characters who all have unique playstyles and their own lore.
The animation and story within the game are on par with many anime, so it was great news for fans when HoYoverse announced on their second anniversary that the game would be adapted into an anime. The voice actors in every language available in the game have done an incredible job. However, one such voice actor's unacceptable behavior has recently come to light. This has ultimately made fans demand that Elliot Gindi gets officially replaced.
Trigger Warning: This article contains mentions of s*xual assault, p*dophelia, and more.
Genshin Impact's Tighnari's English Voice Actor Elliot Gindi Gets Accused Of Transphobia
Tighnari was the first 5-star Dendro character introduced in Genshin Impact and is voiced by Elliot Gindi in English. The character immediately became a fan favorite and players could not help but admire just how much passion his voice actor had and how much it fits the character. This admiration ended recently when brave victims stepped forward and revealed in a document everything he had done to them.
#Tighnari's ENG VA Elliot Gindi is
– a p*do
– tr*nsphobe
– sexist
– groom*r
– able*st
– emotional abuser&blackmailer who threatens s**cide to get his way
– has sexual relations w/ teen fans
– continues to lie about it#genshintwt
Read the doc here: https://t.co/xQf7CThbAd

— (❁´◡`❁) Matty (@FretCore) February 8, 2023
The voice actor has been accused of p*edophilia, transphobia, s*xual assault, grooming, blackmailing, emotional abuse, and a lot more. Victims stepped forward and spoke up against Gindi, revealing everything he was doing and trying to get away with. He had allegedly threatened to commit suicide if anything was spoken against him or if they tried to leave him.
Justin Roiland Was Accused Of Something Similar
Elliot Grindi is only the latest in what may seem to be a streak of voice actors being labeled for misconduct. Justin Roiland was fired from Rick and Morty, Solar Opposites, and many more shows that he was the creator of and was voice acting for. He was charged with domestic violence and Hulu, along with every other platform that was connected to him, has decided to break ties with the creator.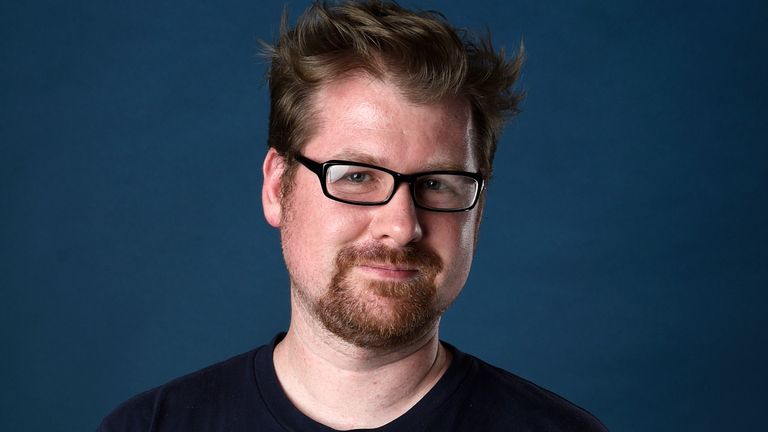 He had been acting inappropriately on set and even had a feud with Dan Harmon. While he has pled no guilty, there is still no conclusion to his accusations yet.
Also Read: "It was something we ignored because it was disgusting": Rick and Morty Creator Justin Roiland Openly Paraded Adult Star in Office, Begged Co-workers to Have Threesomes With Him After Ego Clash With Dan Harmon
Elliot Gindi Gave Out An Apology On Twitter
Tighnari's voice actor recently gave out an apology on Twitter after these accusations surfaced. He requested specifically to keep other voice actors and the game itself out of the backlash that the audience would give out. Furthermore, he admitted to having done a lot of what he was accused of, stating that he had always believed it to be consensual between both parties.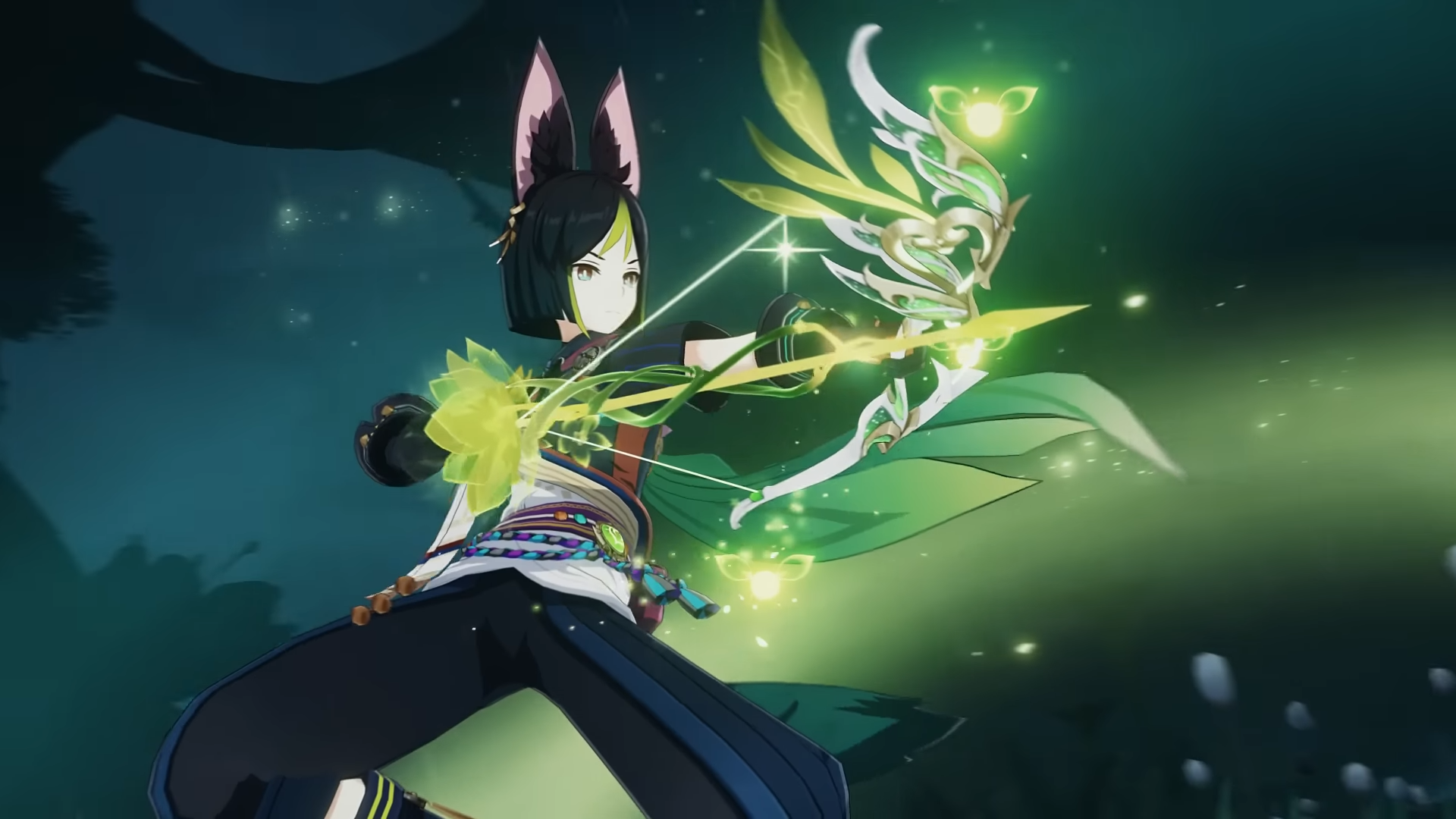 "I thought everything was consensual and safe. I tried to tell myself I could make it ethical with clear communication and boundaries," Gindi added, "I was so wrong and I realized this which is why I tried to come clean to everyone I know, log off and get therapy."
This only seemed to infuriate the fans even more. They have since been demanding that the voice actor for the Dendro archer gets changed. The voice director for Genshin Impact has taken note of the matter and has confirmed that it will be forwarded to miHoYo and HoYoverse.
Also Read: "He's also the heart of the show": Elon Musk Extends His Support to Rick and Morty Co-Creator Justin Roiland Despite Voice Actor Facing Domestic Abuse Charges
Genshin Impact Voice Actors Choose To Cut Ties With Elliot Gindi
Genshin Impact streamers and voice actors have decided to cut ties with Elliot Gindi altogether. They have deleted their streams that included the voice actor and are standing against him, choosing to not have any connection with Gindi. English voice actors for Hu Tao, Aether, Venti, Cyno, Raiden Shogun, and many more have openly spoken about their furiousness with someone who they considered their friend.
Echoing Zach, Ashely and other VAs in their support for the victims and condemnation of Elliot's disturbing behavior.

I don't know much about how voice acting works in cases like this, but I hope at the VERY least to see him removed as VA of Tighnari going forward. https://t.co/VNEjixDGDq

— dish (@companiondish) February 8, 2023
Disappointed and angry. I have removed the stream with Elliot and will no longer be associating with him. I refuse to give someone like this a platform in any way. To use your power this way over fans is disgusting and shameful. My heart goes out for the victims of this situation

— Zach Aguilar (@airzach) February 8, 2023
I'm canceling today's streams. To be honest, I'm too angry to stream. Please take care of yourselves and each other.

And to the people that Elliot hurt, my heart goes out to all of you. It was so brave of you to speak out, and I hope you can begin the healing process.

— Anne Yatco (@annejyatco) February 8, 2023
I am furious. HOW DARE Elliot threaten to take his life if the victims came forward. Truly sick in the head. Everything Elliot has done has left me so angry and triggered. There needs to be consequences for his actions. There needs to be support for the victims.

BELIEVE VICTIMS.

— Brianna Knickerbocker (@briannanoellek) February 8, 2023
Sorry for the delay on this, I've been at the hospital all day

What Elliot did is awful, vile and I'm sorry to all the victims he affected. It's inexcusable and I'm hurting physically and emotionally! I do not condone any of his disgusting actions.

— Alejandro Saab = Cyno (@KaggyFilms) February 9, 2023
Furious. Elliot Gindi has been removed from all group streams/activities I have any part in organizing moving forward. I'm… this is really triggering for me…

— Erika Harlacher-Stone (@ErikaHarlacher) February 8, 2023
They are standing in support of the victims, wishing them well, and confirming that no matter what, the victims are valid and brave to speak up against him. They commend the people who had to go through everything with the voice actor.
Genshin Impact can be played on PC, Mobile, and PlayStation.
Also Read: Justin Roiland Gets Officially Canceled as Hulu Kicks Out Rick and Morty Creator From Solar Opposites Despite Voice Actor Awaiting Judgement
Source: Twitter