Ana de Armas plays Marilyn Monroe in Netflix's upcoming, NC-17 Rated Blonde. Recently she sat down for an Exclusive conversation with members of the Critics Choice Association to discuss her role in the film. Blonde, which is a fictionalized exploration of the Hollywood sex symbol's life, was adapted from a 2000 novel of the same name. The film made headlines when it received a rare NC-17 rating from the MPAA, which cited "Some Sexual Content" as the cause for the rating.
The NC-17 Rating
Ana de Armas is no stranger to eroticism in film. In 2015 she starred alongside Keanu Reeves in the schlocky, erotic thriller Knock Knock; more recently she played opposite Ben Affleck in the steamy psychological thriller Deep Water from acclaimed filmmaker Adrian Lyne. Blonde would prove to be among the more graphic of her films; however, that was an intentional creative choice. Ana de Armas said she knew it would be a polarizing and controversial film.
"It is an uncomfortable movie to watch." – Ana de Armas
But to fully embody the true essence of Marilyn Monroe you must go beyond her sexuality. It's no easy task; Monroe is, after all, one of the most iconic figures in cinema history. To nail the delivery of her mannerisms, her smile and her voice would be difficult. And following the release of Blonde's first trailer, audiences were quick to point out that the voice, didn't quite click.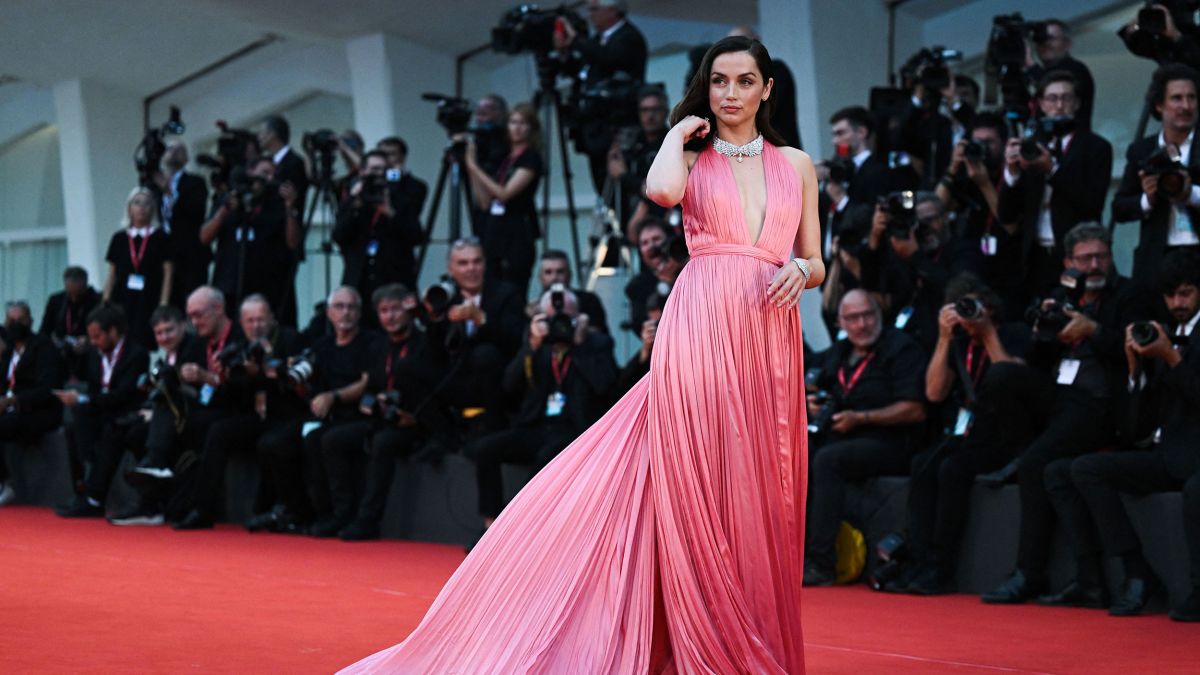 The Accent
Ana de Armas is Cuban. Her accent is thick and has become an expected staple of her performances. However, in order to depict a real life figure who was not Cuban, the accent could create a hurdle. When I first heard of her casting I was ecstatic. She's a fantastic actress and I knew she was up for the difficult task of the role. I did wonder, however, if she would lose the accent. The trailer confirmed that she wouldn't. Not completely, anyway. During her Exclusive conversation with members of the Critics Choice Association, Ana de Armas addressed her Blonde accent.
"It was more important to find that emotional truth and move people, rather than just copying the voice." – Ana de Armas
Embodying An Icon
As she prepared to play a Hollywood icon, Ana de Armas found herself wondering, "What are we going to have in common?" She had of course seen Marilyn's movies. "I think she's incredible in The Prince and the Showgirl," she recalled. "I love Some Like It Hot."
But it would take more than just watching movies to fully understand Monroe. Prior to filming Blonde Ana de Armas admits she didn't know much about who Marilyn was as a woman.
"I didn't think anything of her, because I didn't know much. I thought she was a good actress." – Ana de Armas
Throughout filming, however, she would begin to feel a closer connection Marilyn. Much of Blonde was filmed utilizing real life locations closely linked to Marilyn. "I was discovering that these places that we were filming were the actual places," she remembered. "The car I was driving, she drove that car."
Ana de Armas' experience playing the actress would shift her views and created a bond that few actors may ever experience.
 "I feel a lot of empathy for her. Definitely more respect… I felt closer to her." – Ana de Armas
Also Read: 'She captures Marilyn's glamour and vulnerability': Marilyn Monroe Estate Comes Out To Defend Ana de Armas
Blonde premiered at the 79th Venice International Film Festival and will begin its limited theatrical release September 16th before streaming on Netflix on September 28th. It was directed by Andrew Dominik, whom also adapted the screenplay from the novel by Joyce Carol Oates.
Follow us for more entertainment coverage on Facebook, Twitter, Instagram, and YouTube.