Tom Holland, Andrew Garfield, and Tobey Maguire made history with Spider-Man: No Way Home. The movie managed to change the way fans first saw the three web slingers, changing an ongoing comparison into a heartwarming team. The actors mixed really well with each other and their chemistry both on-screen as well as off-screen was one to fawn over.
With the time they spent together, it was only natural for them to grow closer. They became more than just cast mates. They became friends and it would not be out of the blue to see them joking around with each other. However, this time that they spent did make two of them closer than the third. Specifically, Garfield and Maguire were much closer to each other than Holland was with either of them.
Also Read: "It's something he must deal with everyday": Zendaya Found Andrew Garfield Adorable For His Redemption Scene in $1.92B Spider-Man Film That Broke the Internet
Andrew Garfield Got Motivated To Say Yes To His Role In Spider-Man: No Way Home Because Of Tobey Maguire
Andrew Garfield admitted that one of the biggest reasons he had to say yes to Spider-Man: No Way Home was because Tobey Maguire had signed on as well. He wanted to work alongside the actor and did not want to miss out on a rare opportunity like that. Especially with the two playing the same character, he found no better way to honor the character and the actor.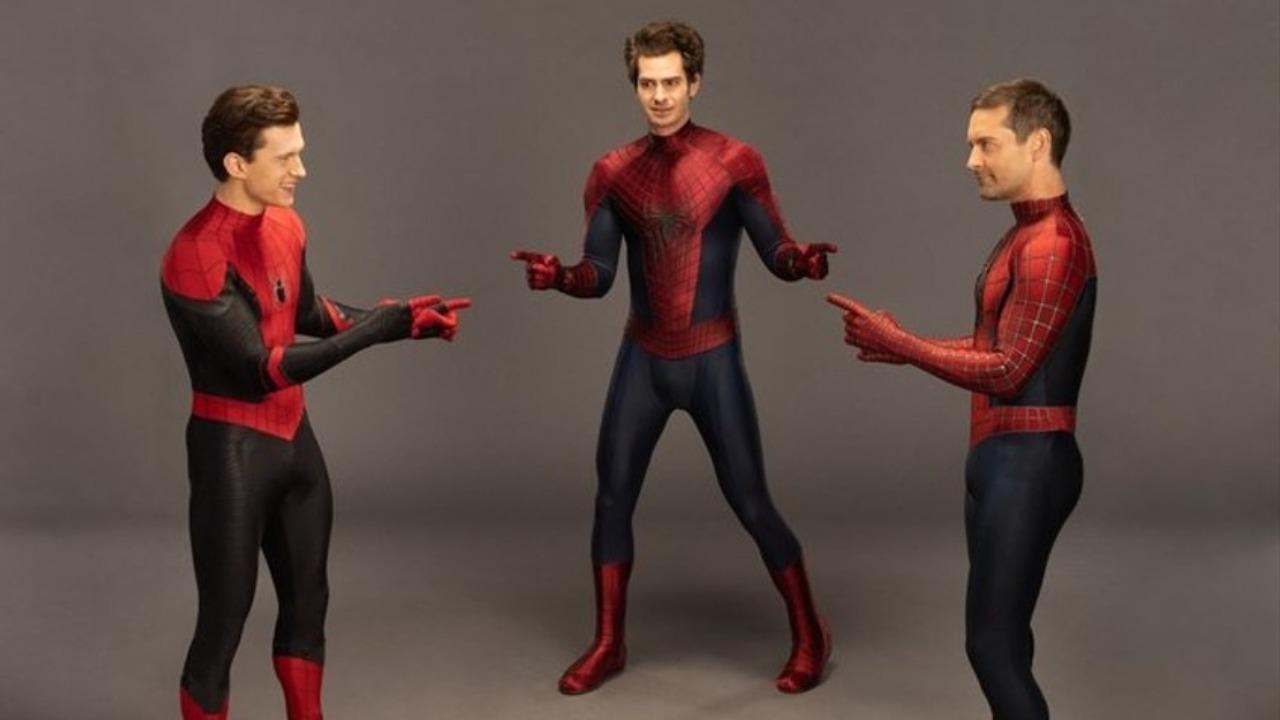 "I was just waiting to see if Tobey was gonna do it, and if Tobey was gonna do it then I was like, 'Well I have no choice.' I follow Tobey to the ends of the earth. I'm a lemming for Tobey. But that was sincerely a big part of it when I was approached about it."
The movie also provided a perfect opportunity for Tom Holland and Garfield to reconcile. After the actor had chosen not to contact the Tick Tick…Boom! star for his role as Peter Parker, this provided the perfect platform for him to take guidance from not only one actor but, both of them.
Also Read: Zendaya Shows Off Ring Dedicated to Spider-Man Star Tom Holland After Massive $1M Salary Upgrade in Euphoria Season 3
Tobey Maguire And Andrew Garfield Are The Best Of Friends
Andrew Garfield reached out to Tobey Maguire when he was first cast as Peter Parker for The Amazing Spider-Man. His idea was to take inspiration from the actor and follow in his footsteps when the shoes he left to fill could have been too big for him. He was in adoration of the Brothers actor.
"I was just obsessed with what he was doing," Garfield said. "I want him to be my older brother/mentor figure and to tell me I'm doing a good job. I want to compete with him. I want to better him. I want to rib him, have fun with him."
Due to the age gap, the two actors naturally mixed well more. The two had also known each other before they had interacted much with Tom Holland, making him the third wheel in their friendship. Although Garfield and Holland did not talk much before Spider-Man: No Way Home, they now have a group chat with Maguire where they talk to each other occasionally.
Also Read: "it's something he must deal with every single day": Tom Holland's Girlfriend Zendaya is Happy For Andrew Garfield After Spider-Man: No Way Home
Source: Vanity Fair