The upcoming Teenage Mutant Ninja Turtles: Mutant Mayhem nears its release and fans have already started pinpointing issues with the movie. Some are completely irrelevant to the movie and more of a satisfactory point for the fans. The trailer for the movie is set to be released soon and the fans' opinions have divided them in a peculiar manner.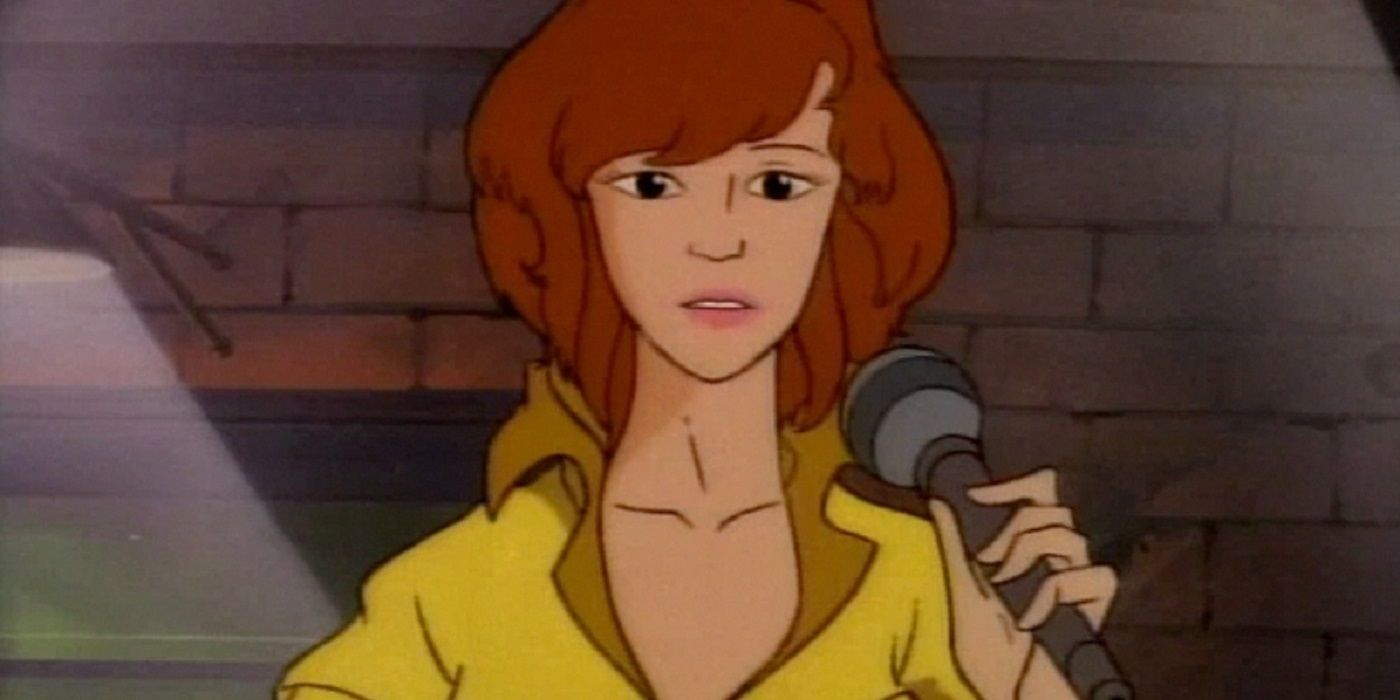 Especially with the character of April O'Neil being introduced in the movie once again, fans seem to be disappointed while others are jumping to her support the first chance they get. Racism is an inescapable foe and seems to never end. It can be encountered more often than one would like to admit and by the looks of it, the latest target for racists is none other than April O'Neil.
Also Read: Ant-Man 3 Star Paul Rudd and John Cena Ignore Marvel vs DCU Rivalry to Join $1.2 Billion Franchise 'Teenage Mutant Ninja Turtles'
April O'Neil Of The Teenage Mutant Ninja Turtles Gets Targetted By Racists
April O'Neil is a character in the Teenage Mutant Ninja Turtles comics as well as the series and movies. She has been an integral part of the team and the first human ally of the Ninja Turtles. The trailer for the upcoming movie Teenage Mutant Ninja Turtles: Mutant Mayhem has teased a lot of what fans can and should expect from the film. The movie has a star-studded cast with Seth Rogen playing the villain Bebop and Micah Abbey, Shamon Brown Jr., Nicolas Cantu, and Brady Noon playing Donatello, Michaelangelo, Leonardo, and Raphael respectively.
Ayo Edebiri will be voicing April O'Neil and that is not sitting well with the racists. They have been thrashing at her character for originally being white and a redhead in the series and comics while her design for the movie happens to be of a person of color. Diversity and inclusivity are a necessity now. However, April's chase becomes more different considering that her character had been originally a biracial character who was later turned white by the fourth comic. Luckily, fans are not willing to stand and watch as racists take jabs at the character.
Also Read: Teenage Mutant Ninja Turtles: 12 Earth-Shattering Facts
Fans Defend April O'Neil As Racists Chose To Attack Her
Ayo Edebiri will be bringing April O'Neil to the screen and that is not something racists like. She had been a biracial character in the comics for a long time and was inspired by April Fisher. Even April's boss, Baxter Stockman was black and that received just as much backlash. Fans are constantly defending her character and how regardless of how she looks and who plays her, the character will see absolutely no change.
I don't understand why its such a problem with some people, it's just another version of a character, thats the joy of having multiple continuitys there can be different versions of the same character!

— PallysCafe (@GxPaladin) March 7, 2023
Oh man I wonder what people online think about the new design- pic.twitter.com/uCf3RL2KH9

— FireboltChamploo (@Adrena1ine045) March 7, 2023
Oh no they changed the race of a character from a story about turtles that got infected by chemicals and became giant ninjas. How will I ever suspend my disbelief and enjoy this movie?!

— Tommy Pickles (@ymmotytrairom) March 8, 2023
even in she wasn't black, was the big deal, this tmnt are not the same of the comics, they have small changes and this april is her own character

— Fernando Luna (@Kid_Buffalo) March 6, 2023
"Breaking New: Reactionnaries Shocked to Find Out Thing They Love Was Woke The Whole Time."

— Félix Savard (@7_omen) March 6, 2023
Even if she isn't black, who cares. It's a children's show and a fictional character. People get so up in arms about some that is not real

— Kyle (@kaikot2) March 6, 2023
They are happy to see the character being closer to her initial design than what she looked like in later projects. April O'Neil will be helping the Ninja Turtles in having New York accept them as normal teenagers as they try their best to defeat all their foes.
Teenage Mutant Ninja Turtles: Mutant Mayhem will be available to watch in theatres from 4th April.
Also Read: Invincible Star Steven Yeun Officially Joins Thunderbolts, Set to Make MCU Appearance as Fans Convinced the Walking Dead Actor Is Playing Sentry
Source: Twitter
Was this Article helpful?
Thanks for your feedback!