It's always exciting for fans whenever the two worlds of Marvel and DC collaborate. The DC v/s Marvel debate between fans is something that gets serious at times, with fans rooting for their favorite heroes from both worlds. Which one's better, we dare not comment. But one thing we know about Marvels' Avengers is, that they're fallible, both in comics and MCU. They are only humans who at times make mistakes and take wrong decisions. One such was, in the comics world, that the Avengers collectively brutally hit Superman. It was many against one! Check out to know more about the brutal fight: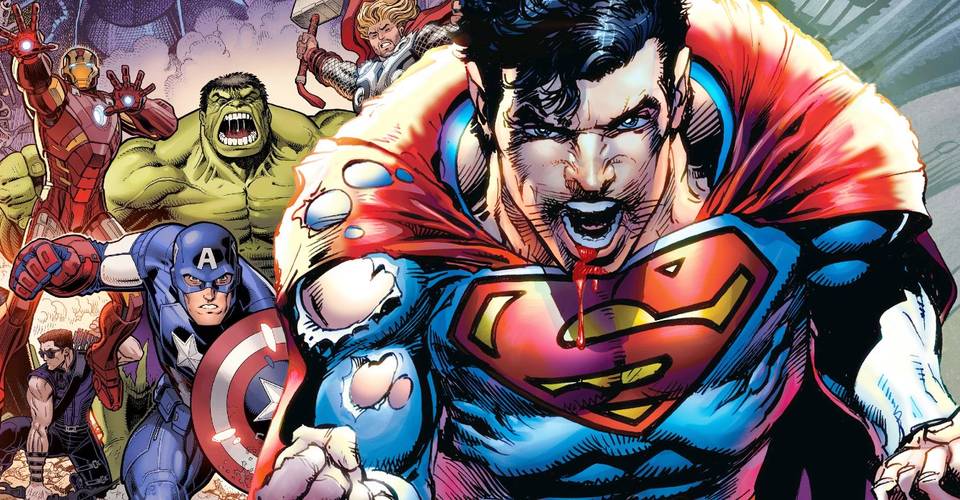 Avengers' Most Shameful Moment Was Brutally Hitting THIS DC Hero!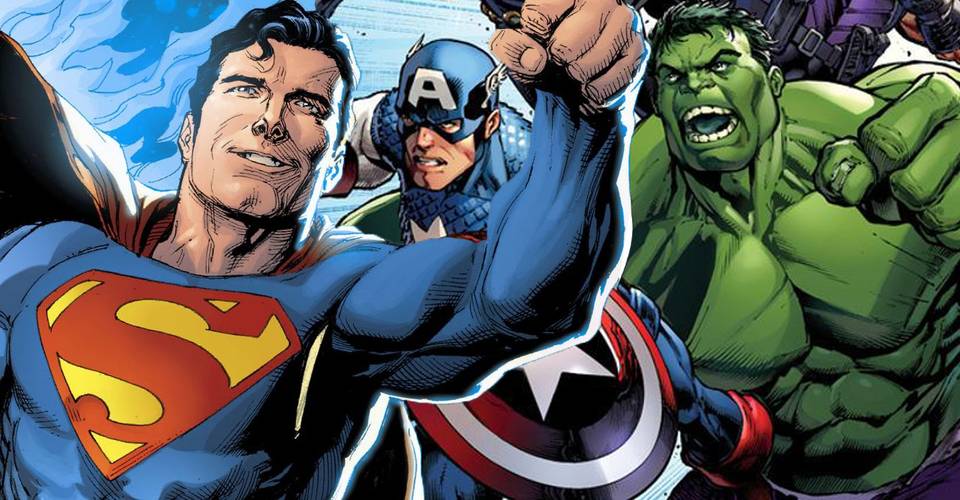 In JLA/Avengers #2 by Kurt Busiek and art by George Perez, the worlds of Marvel and DC collide. It is here we get to see the mightiest heroes, the Avengers brutally hit DC hero, Superman. So, it starts from a game that was arranged by Krona and Grandmaster. It is here that Avengers and the Justice League face off. Krona arrived to destroy the Marvel Universe. However, Grandmaster opposed the idea. The Grandmaster organized a contest between the two teams to distract and trick the invader. The contest was to race around both worlds and collect magical items to earn points.
What Did The Game Lead To?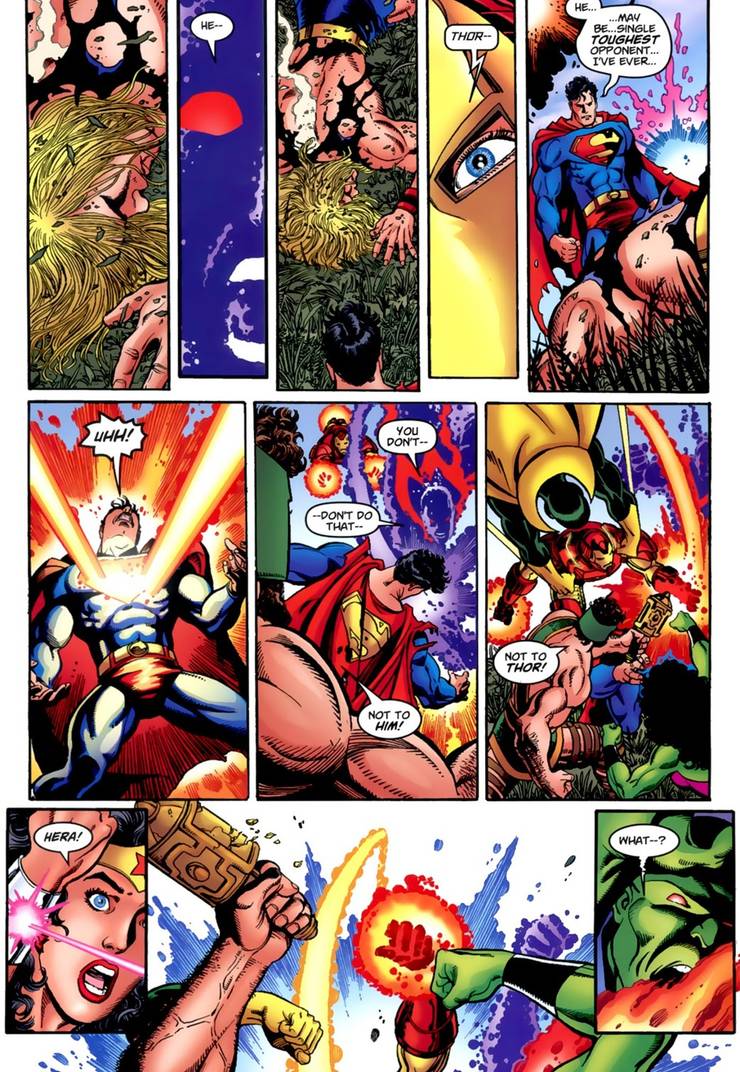 However, neither team truly understood the game. But they did know the stakes were too high. The game started with Superman and Thor going toe to toe. With much difficulty, Superman defeats Thor, the God of Thunder. Instead of taking it in good spirits, which they should've, the surrounding Avengers let rage take over them. This is where the unexpected happened.
Unable to control their anger, the Avengers, without thinking much, started brutally hitting Superman. Clark was already exhausted with his race against Thor, but the Avengers teamed up against a single hero. They beat him left and right senselessly. They would've shown the fight as a traditional superhero fight, but the nature of the beating looked more of an assault.
The stakes were too high, so the anger was understandable. But to this extent? This only made them look awful and bullies. This shameful act of theirs only made them dishonorable. They are heroes, they should've taken the defeat properly. This only proves that the Avengers are careless when it comes to taking care of their actions that can have serious consequences.
However, in the end, Superman forgave the team for their actions and even worked with them later. This awful fight could be one indication from Marvel's side that, Superman is unquestionably the strongest hero, but he doesn't stand a chance against the Avengers. Maybe DC wanted to prove that all his heroes are always righteous and pure at heart, whereas heroes in Marvel are often fallible.
Whatever it was, the act by Avengers was brutal and uncalled for!