Mindy Kaling is a famous actress, screenwriter, and producer famously known for voicing the genius Scooby-Doo detective, Velma in the show Velma. Though the show was a super failure as the critic ratings couldn't be lowered more and the fan reviews also hit rock bottom. The show was so poor that people were fascinated as to what was the reason for such a failure and many forcibly watched it.
Mindy Kaling already had a bad reputation in the industry for her racist comments toward the character Velma after her show Velma produced bad results, and recently she has been going around saying that Marvel Studios stole all the writers that she trained.
Also read: 'In no way is the gang defined by their whiteness': Velma Actor Mindy Kaling Claps Back at Racist Trolls, Says Indian-American Girls Can Identify With Her
Mindy Kaling Blames Marvel for Poaching Her Writers
In the recent Producers Guild of America Awards, Mindy Kaling was awarded the PGA Norman Lear Achievement Award and she had many things to say on stage after receiving her award. Firstly she thanked her parents for all their hard work, her production company, and many others. Mindy Kaling continued to express her gratitude towards producer and screenwriter Norman Lear who has paved for today's generation. But her next statement directed towards Kevin Feige's Marvel Studios was the one that shook up all the Marvel fans and enraged them as she said,
"It's so exciting to find and train these new voices… and then watch them get poached by Marvel."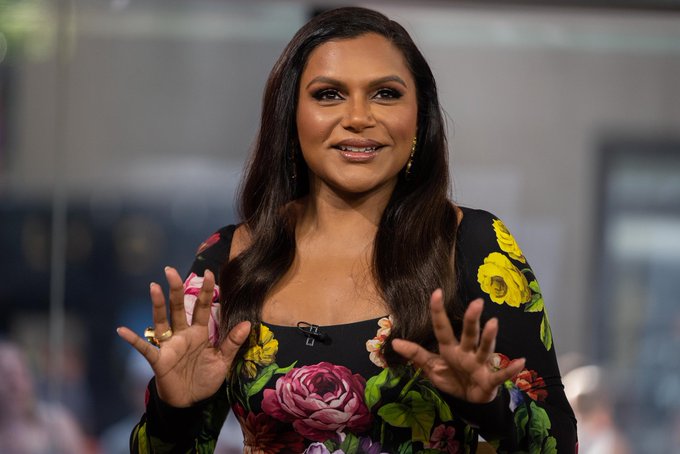 Also read: "Tell anyone and you are fired": 'Velma' Star Mindy Kaling Forced a Kiss on Co-Star Without Consent, Threatened to Fire Him if He Sued Her
we dont want a velma repeat

— jess 💎 (@yumepyy) February 26, 2023
idk why she's speaking, she wrote VELMA

— ewoma☼ AOTY WINNER | 93 (@piscesrry5) February 26, 2023
Better than having their talent wasted with Velma

— Carothy (@Carothy01) February 26, 2023
Well if they've learned from her no wonder marvel sucks now

— nice (@nomaraschino) February 26, 2023
Mindy you just wrote Velma. You don't get to speak. Zip it

— Conor Race (@RaceConor) February 26, 2023
Although Mindy Kaling opined this in a joking manner, the MCU fans will not have any disrespect directed towards the franchise and immediately took to social media to troll her because of her bold statement about poaching writers. People have already attacked her for her failure with Velma and pointed out the fact that she used Velma's ethnicity as a point for the show's failure.
Mindy Kaling's Velma Failed Miserably
Mindy Kaling acted as the executive producer and also the voice actor for the titular Velma in the show Velma which miserably failed as a show. The show mostly garnered negative critic reviews and fan comments, as it hit a record-low IMDB rating of 1.3/10 and 40% rotten tomatoes. The show was so bad that many watched the show to find out what made it such a failure which in turn increased the viewership of the show many folds. Kaling was not happy with the success rate of the show and lashed out at the character Velma instead of criticizing the poor production and scriptwriting.
Also read: Is Mindy Kaling Secretly an Evil Genius? Velma Thriving on Negative Reviews as Show's Demand Jumps a Gargantuan 127%
The HBO Max show starring the young Scooby-Doo detective has broken past all records and is currently recorded as the worst-rated animated tv show of all time. Though the show was such a failure, it was recorded as the fourth most-demanded series in the United States. The show included 10 episodes and is rumored to be a costly one at that, though its original budget is not known the fact that it is an animation series already makes it costly for a mere 10-episode series and it does not seem to support the fact the show could amass a profit from the show.
Velma is available for streaming on HBO Max.
Source: Twitter