Out of the things that Henry Cavill and Ben Affleck have in common, their impressive physique is definitely on top of the list. Batman v Superman: Dawn of Justice brought together two amazing actors and their iconic characters. The dynamics of the duo have always been intriguing to look at. Even though neither of them may pick up their capes again.
One aspect that had been highly appreciated by the audience was how built Cavill had gotten from filming Man of Steel to starring alongside Affleck. The Dark Knight will be making his possible final appearances in the upcoming The Flash and even Aquaman and the Lost Kingdom. However, he will no longer be a major part or even a part of the franchise in the future of the DC Universe.
Also Read: "Divorce is absolutely not an option": DCU's Batman Ben Affleck is Reportedly Desperate for Freedom in His Marriage With Jennifer Lopez
Ben Affleck Admits He Played A Part In Henry Cavill's Physical Transformation
When asked about his experience of working together with Henry Cavill for Batman v Superman: Dawn of Justice and working out with him altogether, Ben Affleck giddily joked about how it was more of him being Cavill's trainer than anything else. The actor explained how before meeting each other, the Enola Holmes actor had been nothing compared to the muscular body of Affleck.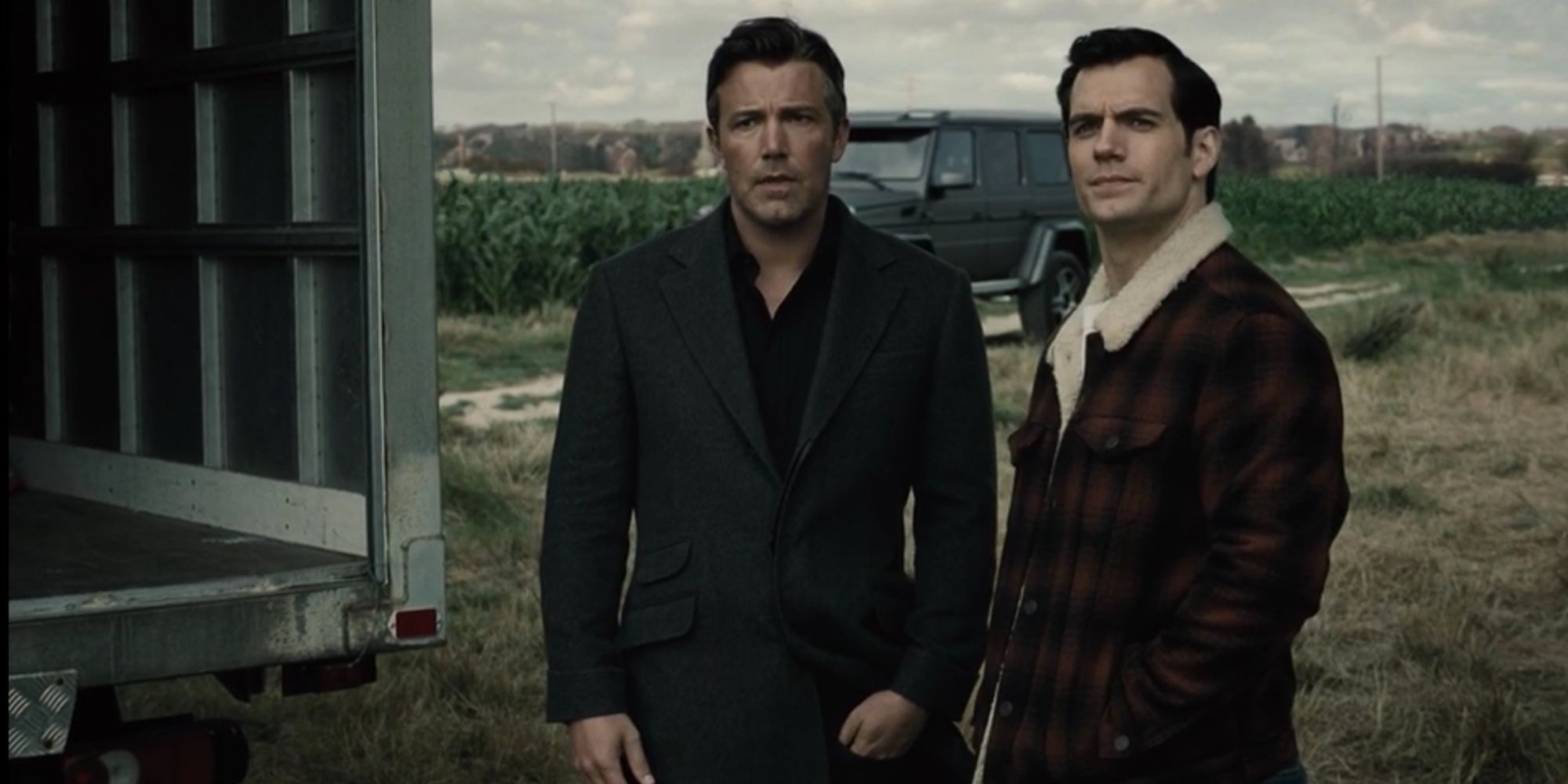 "I wouldn't say we 'worked out' so much as I acted as Henry's trainer," he continued. "I really had to help him increase muscle mass—before my coaching, he looked like Gumby. In all honesty, we did work out together. And I hated it."
In order for both of them to look as powerful physically for the movie, Cavill had to work extremely hard. His biggest helper and motivator had been the Deep Water star. Being intimidated by him was the best way he could have looked as buff as Affleck. One fact that does remain interesting is how it was none other than Cavill in Man of Steel who inspired him to build himself physically in the first place.
Also Read: "I don't regret the decision at all": Ben Affleck's Daredevil Director Blasts Racist Fans for Making His Life Hell After Making Kingpin Black, Claims He Cast the Perfect Person for the Role
Henry Cavill Thought He Was Physically Great Before Seeing Ben Affleck
Ben Affleck towers over Henry Cavill in terms of their height and before they met each other, the latter believed that he was in great shape. Up until he met the actor, he was under a somewhat false impression. However, that quickly changed and Cavill was heavily intimidated by Affleck.
"Then I met Ben Affleck. What struck me first was how funny he was, but man was he ripped as well. I've never been the type of guy to get involved in any sort of macho one-upmanship, but I admit I was more than a bit intimidated, and it gave me the desire to push it a bit more, because Ben is really built."
With the help of the Gone Girl star, Cavill got into shape and was able to portray the tension that the characters have in the movie perfectly. Even though there had been a light rivalry between the two, it was never anything serious but more of an inspiration to do better as a whole. While Cavill has stepped away from his character altogether, Affleck will be returning before hanging his cape for good.
The Flash will be available to watch in theatres from 16th June 2023.
Also Read: James Gunn Teases DCU Batman Will Be a Mentor to a Young Superman Like Arrowverse's Green Arrow Was to The Flash: "Batman MIGHT be a couple years older than Superman"
Source: Men's Health